Best Low Cost Interior Design For Homes In Kerala 2023
Posted on July 11, 2023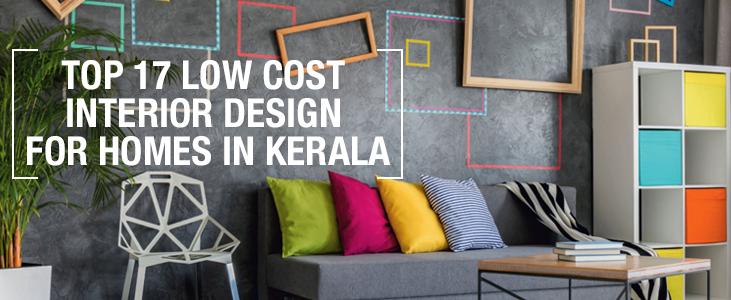 Every detail was carefully selected and quality crafted to ones heart! Having a well-designed and well decorated home is a dream that every person has. Sprawling entertaining spaces flow outside to the outdoor living room and Interior decor not only makes the property aesthetically beautiful, but it also helps in increasing the value of the property.
In a state like Kerala, where the real estate industry is booming rapidly, it is quite a useful idea to invest on the interior design and décor.
To make house captivating with Kerala interior design ideas, it should be masterfully designed with modern luxury is uniquely embodied in the space. Once the house is over, it's almost a common norm between the people to go for the expensive paving tiles and the expensive stair designs.
Implementing low cost interior design for homes in Kerala is a task. Still there are low budget interior designs here. Also read about the low cost house construction methods in Kerala.
A low-cost house does not mean you should be committed to the quality and design of the house you are planning for yourself and your family. It often turns out that people outgrow their budgets at the end and, sometimes, due to an unplanned construction, many jobs remain incomplete even after their families begin to reside. No one is willing to pay more or pay unnecessarily.
In most cases, it is noted that the cost of construction increases due to the lack of an appropriate plan. So it is vital that you have a proper planning of both civil work and interior works and also follow low cost interior design ideas. This will help you to cut the expenses and at the same time have a beautiful and budget friendly home for your family. Get some small apartment decorating ideas on a budget.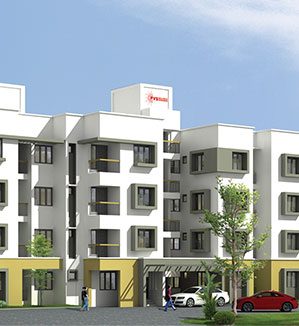 50 Crossroads YMCA Cross Road, Calicut
The fact is otherwise. You can always choose low cost decorating ideas that will not cause trouble to your budget; rather it would be a wise investment choice that will help you to increase the property price, when you plan to sell it.We can proudly presents a blending relaxation & sophistication to Create the Ideal Place of living that every one wish to have.
PVS builders is one of the best builders in Calicut, Kerala, To get our best value provided services, contact us today itself.
However, there is a strong misconception that the interior decoration or design is something too expensive. The fact is otherwise. You can always choose low cost decorating ideas that will not cause trouble to your budget; rather it would be a wise investment choice that will help you to increase the property price, when you plan to sell it.
Here are a few low cost interior design for homes or apartments in Calicut that are very easy to follow and implement.
Designing a Courtyard: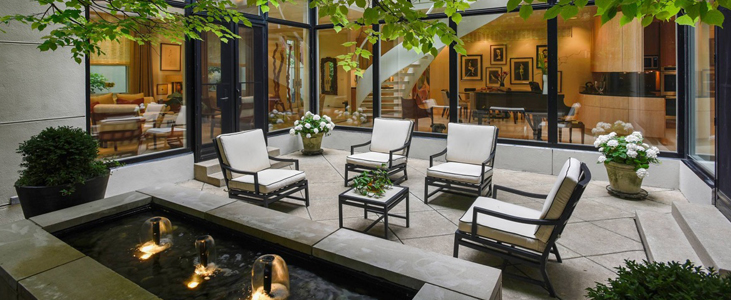 Traditionally, almost every single Kerala bungalow or house has a courtyard or a lawn that is covered and a swing or some other seating arrangement can be found there. If you are designing a home, you can always make out a little space and add a wooden swing in that place. If not a swing, a wooden bench can also do the job. The wooden structures go immensely well with the Kerala home decor and designs.
Mosaic Tiles:
Mosaic tiles are very beautiful, but they are very affordable. You do not have to spend a lump sum amount of money to use these tiles. However, one thing that you need to be careful about is that you choose the best quality tiles and the right colour of mosaic, so that it stays fresh and vibrant looking for long. Tiles are something that you do not change very frequently. Get some ideas on the laminated wooden flooring in Kerala for your home.
Brick Wall:
Brick wall is a very innovative and yet a very affordable decor idea for the Kerala homes. If you buy property in Kerala and want to give it a makeover or plan an affordable interior design idea for the house, the brick wall is a great choice. The reddish brown colour of the brick on one wall of the rooms, especially the drawing or dining room is a great way to contrast the walls with the traditional wooden architecture.
Pillars for Show:
Though the pillars and the interior courtyard have been an essential part of the Kerala home decoration and design, nowadays, modern architecture and design has omitted them largely. If you want to bring back the traditional look for your Kerala home, the pillars can be a great choice. They can be placed right outside, on either sides of the corridor or even inside, around the lawn. They are great elements for the revival of traditional style.
These traditional pillar from ancient illams are best low budget interior design as they completely transform the look of the house. If you have hired a personal designer for your interior decor, they will know how to sync both traditional style and contemporary style together creating a fusion and a perfectly balanced and compelling look.
A Water Body: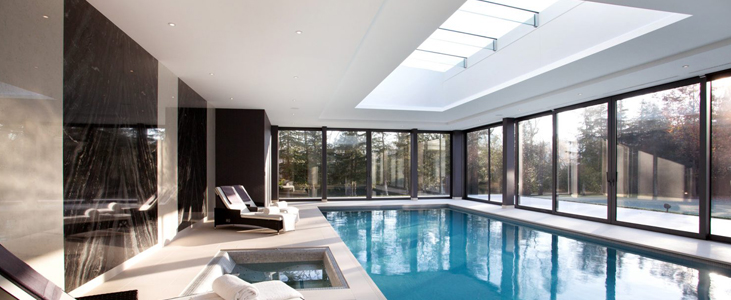 Since the climate of Kerala is mostly hot and humid, having water body inside the house is a very comfortable idea and it is also a very low budget interior design. You can add flowers for decoration, as it looks pretty when the fresh and fragrant flowers float on the water. Also read about the innovative tips to save water in apartments.
A Flower Arch:
In most of the houses in Kerala, there is enough space for creating a small garden. If your house has a limited space, you can still bring nature inside by making an arch made of flowery creepers. This can be placed right at the entrance or at the backyard door.
A Terracotta Vessel with Flowers: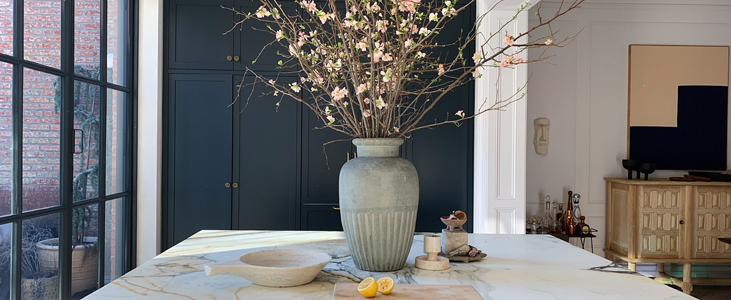 Using flower garlands in the hair is a very popular culture in Kerala and nature too seems to be very happy with Kerala to be so bountiful. In fact, there are very few people in the world, who do not like flowers. Find out a prominent and visible corner in the living or drawing room in the house. Place a large terracotta vessel that has an open and broad mouth. Fill the vessel with water and sprinkle rose petals or other flowers on top. All that you need to do is change the water and flowers occasionally. You can also use artificial flowers, as it will cut short the expenses even more.
Traditional Kitchenware: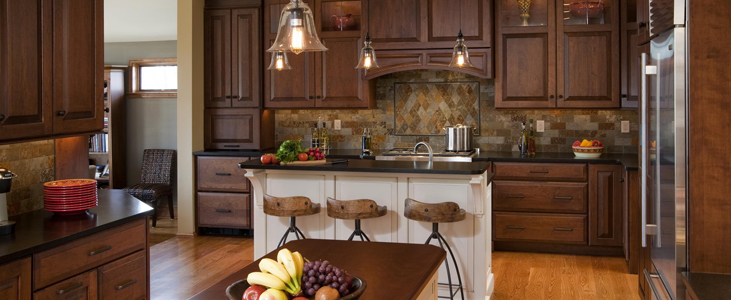 Brass and cast iron vessels, pots and cookware or kitchenware are very popular in almost every traditional Kerala household. If you too have them in your possession, you can always use them for decoration purposes of your low cost home design. If you use them regularly, then it would be even easier to incorporate usage and decoration together. For that you must make sure that you balance the decor by projecting the kitchenware in a proper manner. There are many modern kitchen interior design that you wished to have.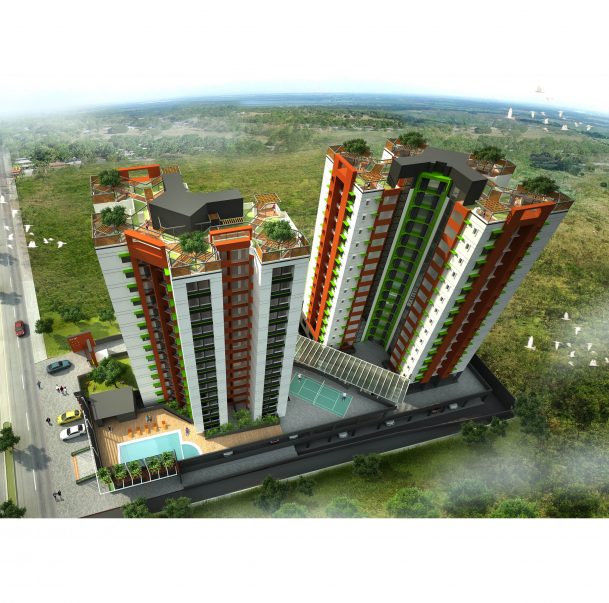 PVS Emerald
POKKUNNU, CALICUT
Place the big and small vessels next to each other and not the big ones and small ones clustered together in separate racks. You can always follow symmetrical patterns like a descending or ascending pattern in terms of size of the vessels or the asymmetrical pattern, depending on your choice.
Mat as Curtains:
If there is a long stretch of corridor with huge windows or if you have a veranda in you Kerala house, one of the most popular ideas for interior design on a budget is to use the mats as curtains. It looks stunning and it is also an eco-friendly version of decoration. There are techniques to tie rope around the mats to keep them folded to let the light and fresh air come in. When it is dark or you want to prevent the stormy wind, you can unfold the mats and use them as curtains. You can also read the modern curtain designs for your Kerala homes.
Plants and a Small Garden:
Yet another very budget-friendly and beautiful way of decorating the interior of your Kerala home is to make or design a small interior garden. For that you can choose the flowery plants or the leafy plants with no flowers. Place them on stairs and add stones to give the garden a real look. You can also place a fountain if your budget permits as the fountain would be the focal point of the decoration of your interior design. And if you own an apartment, then you can maintain a terrace garden there. There are some apartment balcony design ideas that can implement.
Fountain:
Now coming to a few modern interior design ideas that will give your Kerala home a different look and appeal altogether; you can add a fountain in one corner of the living room. A statue or a structure as the main attraction of the fountain will help you to draw attention towards the decor. Fountains come for very affordable prices nowadays and the indoor fountains are very easy to install as well.
Designed Plates as Wall Decor:
Beautifully designed, painted and decorated plates can be purchased from fairs, antique shops and may people inherit them from the ancestors as their ancestral asset. These plates are not used for daily purposes in the present time. If you have them, you can always place them on the wall as a beautiful decorative. This is one of the cheap interior design ideas that are very popular in the recent time. You can also find here the top house renovation ideas in Kerala.
A Book Rack: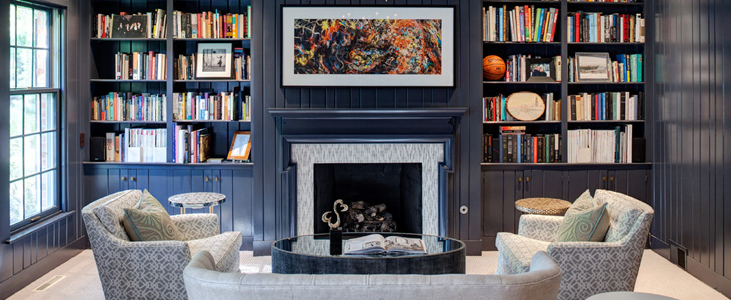 If you are a bookworm or have a large collection of books that you need to keep somewhere, the book rack can itself be a beautiful way to decorate your interior. All that you have to do is craft and design a book rack or bookshelf that you will be using as a divider between two separate spaces in a large hall, living or drawing room. Polished, burnished and wooden book racks are great décor ideas that are very affordable.
Variety of Flower Vases:
Flower vases are very useful for any interior decor and design. When nothing else works or comes to the mind, the flower vases can come to your rescue. Not only can you find a wide range of flower vases for yourself, but you can also make them by using a number of spare products in the house. These can be the old wine bottles, brash pots, terracotta glasses and many other things. Whatever suits your choice, you can pick and use.
Photo Frames:
The last but not least of all the low budget house plans or decoration ideas is the option of using photo frames for design and décor. You can use modern art, family photographs or anything of your choice to use as the decoration ideas.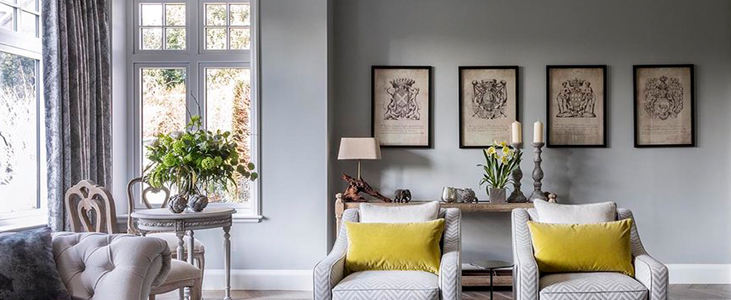 With so many ideas of low cost interior design for homes in Kerala, you will be able to find the one that suits your requirements. Just set your budget, find out the structure and position of your property or home and then, plan the décor accordingly.
What is most important is that these ideas would vary from one home to the other, depending on whether the structure is that of a traditional Kerala home or a modern house. If it is a single floored property, the decor would be different from that of a multi-storeyed one.
Think before you decide and always remember that the decor and design is something that is meant to suit your taste and pronounce your taste. There are no fixed rules to follow and you can always be innovative with your own ideas and implement them on your property.
Mini Indoor Garden:
Just like adding flowers or putting flower bunches in vases will increase the beauty and freshness of your Kerala houses, the mini indoor gardens will do the same. The concept of indoor gardens for apartments has been taking a major place in various interior designing concepts.
You can pick and choose small indoor plants and place them either on the steps of your staircase or on the window edges or in the corners of your house, next to a cupboard or other furniture or anywhere in you wish.
Indoor plants are hassle free and they do not require too much of sunlight. So, there are no worries about putting them in the sun every day and taking them in in the afternoon. It is a low cost interior design for homes in Kerala. You can arrange the plants in height order and make a green corner inside the house that everyone will be attracted to.
Wooden Swing:
Swings are a great interior décor idea for any and every household. They are not expensive and can be placed anywhere in your house – either in the open terrace, or in the balcony or just right in your drawing room where you can sit there and chat with your family.
Furnish a Small House on a budget
The best way to make a house look elegant and divine is by properly decorating the interiors with decent elements. However, interior decoration is not cheap, and that's the mere thought which disturbs most people. However, recently, several new trends have been introduced for low cost interior design for homes in Kerala, which we will discuss below. Also consider small apartment decorating ideas on a budget
Choose Proper Color Combinations For the Walls.
One of the best ways to decorate your interiors at a low cost is by painting the walls. Of course, we all paint the walls since the coats make the house look beautiful and protect the structures. However, if you smartly choose the colors, you won't be needing too many décor elements for a particular room. For example, you can choose a dark color shade for the wall behind the headboard in your bedroom while painting the other three walls with a lighter shade. Similarly, you can even introduce pattern painting with DIY methods like masking tapes to create different colored geometric patterns or ropes to introduce a rugged look. Also read best wall paint colours for apartments
Introduce Wise Lighting in the Room
Rather than using the normal tube lights and bulbs as the light source, you can add the accent lights. There are many options for the lights like:
Pendant lights with the black matte body in a room having bright walls
Rail lighting right above the kitchen counter
Using accent wall lamps with artistic shades
Tall lamps beside the side tables or the couches
Small wall-mounted lamps on both sides of the headboard
Transform Your Throw Pillows and Cushions
If your living room is looking dull and dark, the best way to transform the look is by changing your throw pillows and cushions. You can either buy new covers or use some DIY methods to make them look more elegant. Here are some ways in which you can transform the pillows and give them a new look.
Adding frilled fabric around the four sides of the pillows
Using homemade patched embroidered covers
Creating different arts on solid covers by using fabric colors
Block printing using the molds
Sewing different colored fabrics with various shapes together for multicolored covers
Repaint The Old Furniture
Suppose you have old furniture in your home and demean the interior beauty to transform their look. There are several ways to create a low-budget interior design in Kerala by painting the old furniture with new colors. For example, let's say you have a wooden chest of drawers having a dull green shade. First, paint the wood with whitewash and then apply a natural brown color or a monochrome shade as per the room's style where you will be placing the furniture. You can even paint an item of furniture with glossy coats to make them shine. Also consider furnishing an apartment.
Install Open Shelves For Storage and Décor
Rather than buying cupboards for storing all the small knick-knacks, you can install open shelves. Here, you will store the objects at your convenience and display them for the onlookers. You can choose a tier of straight shelves having different lengths placed in the form of stairs. You can even look for wall shelves with integrated open cubbies and shelf tops to arrange your books and other small decorative items.
Add Plants for Natural Décor
Another way to introduce low cost interior design for homes in kerala is by including plants in your interior for natural décor. For example, place two tall plants like the orange plant, fiddle fig leaf, ficus alii plant, fishtail palm, Areca palm, and dragon tree. You can even use these plants to cover up the vacant space by the couch sides, corners of the bedroom, the entrance of the hallways, and the lounge area. In addition, you can use smaller plants to decorate the center coffee/tea table or any other tabletop in your house. Some of the small plants you can use are Bird's nest snake plant, peace lily, bamboo plant, Flamingo flower, Dracaena plant, Green spider plant, and so on. You can even hang these plants as they are small in size and don't grow too long. You can also read healthy living by eco-friendly house construction.
Use an Old Bench as an Extra Seat.
If you have an old garden bench, you can transform it into an item of more useful furniture for your interiors. First of all, remove the worn-out parts and use laminated boards or plywood to replace the parts. If you want to add a storage option to the bench, cover all four sides with the wooden boards and create open or closed cubbies. Then, paint the furniture with natural stains and add a padded cushion upholstery at the top. You can place this bench right at the foot of your bed as an extra seat or on the outdoor patio. It's one of the best ways for low-budget interior design in Kerala.
How Much Does Furnishing a House Cost?
Furnishing a house means adding new element covers to the interiors like the curtains, pillow covers, table covers, new couch upholsteries, accent chair upholsteries, bed linens, and so on. Even the mattresses, floor mats, and rugs are also considered to be the furnishing elements. So when you furnish your house, you need to be aware of the average budget to complete the low cost interior design for homes in kerala without any hassle. The entire cost for furnishing will depend on:
The types of furnishing elements you are buying like pillow covers, curtains, bedsheets, etc.
Branded covers will cost more as compared to the ones present in the local markets.
Luxury furnishing elements like velvet curtains, silky bed linen, embroidered couch upholstery fabrics, and so on will cost more.
The shop from where you will be buying as often discounts and rebates are offered on the furnishing elements.
Is It Worth It To Hire an Interior Designer?
If you are planning a low cost interior design for homes in Kerala, you can try the DIY methods to transform the old elements in your home into new and more elegant ones. However, it will be best if you hire an interior designer as they are experts in their job and are aware of the latest interior décor trends. But, if you think that's the only benefit of hiring an interior designer, you are highly wrong. The following section will describe why such a professional is extremely helpful for proper interior design plans and décor.
An interior designer will save a lot of money as the plans to be drawn will be perfect and cost-effective.
You won't have to spend days designing the interior décor plans, then canceling them, editing them, and so on.
The designs made by the interior designers consist of elements that will last for longer times and make your house look ethereal.
They will help customize the house plans, thereby adding more value to your home and making the interiors resemble your persona.
With an interior designer, you will have better contacts for buying cost-effective and low-budget décor elements.
They will be able to select from color options for the walls, which will match the style of the home and the existing décor.
Average Cost of Changing the Interiors of your House
Regardless of whether you are planning for a high-budget or a low cost interior design for homes in kerala, the total expense will depend on several factors. Based on these facts, you can estimate the total money you need to spend to redecorate and refurbish your home.
If you are painting the walls, the total cost will depend on the area to be painted, the choice of paints, and the initial prep work to be done.
The cost will depend on the floor cover materials like tiles, mosaics, concrete, epoxy coats, and others for flooring. Besides, it will depend on the total surface area to be covered.
If you add new décor elements like lamps, hanging lights, wall arts, designer mirrors, curtains, and others, you need to compile a list where the cost will vary with each element.
For buying furniture, you can either go with the reused furniture units, which will cost you less than the new models.
Modular interior designs are far cheaper as compared to traditional or contemporary styling.
If you are hiring laborers to do the interior décor, you need to consider the labor charges per day, which vary between INR 600 to INR 1500 per person.
Contemporary Interior Design Techniques for your House
For low cost interior design in Kerala involving the contemporary style, below we have discussed some of the major techniques which also involve the latest design trends.
For establishing a contemporary look in the interiors, keep the dominating chrome shades of both the walls and floors as neutral as possible. Color combinations like beige with black and grey, brown and beige with white, white and black with hues of grey, and so on are ideal for contemporary designs.
To add vibrancy within the neutral shades of a contemporary interior, you can add an accent element having bright color. For example, accent hair with a dark green or purple upholstery will be ideal for a contemporary living room. In addition, you can add an abstract painting on the bedroom or living room wall such that the art occupies most space and highlights the look alone.
You can even add some patterns in the interior design plan, like patterned wall paint, a pattern floor cover with beautiful tiles, and so on.
The lighting to be included must be smart and classic in look. Pendant lights, hanging lights, wall accent lamps, tall standing lamps, and tail lights are the best examples that will suit the contemporary look.
Make sure the windows are open and allow sunlight to flood the rooms. That's why for establishing a contemporary look, you need large windows or a glass wall. You can use blinds or linen curtains as a cover. Do not choose dark-colored curtains unless it comes to the bedroom where you need your privacy.
You can use wood to add more texture to your home. For example, using wooden beams to add support to the ceiling or creating a wooden floor only in the kitchen and dining area will be amazing in terms of adding a textured look.
Make sure the furniture included within the interiors are sleek, streamlined, and has modern structures. Also, in contemporary designs, the furniture units are painted with white, beige, or warm white shades unless they have upholsteries.
While creating contemporary designs, you need to occupy the minimal space in the rooms. Therefore, you can add negative spacing by aggregating the décor elements on one corner, leaving the rest open.
Interior Design in Limited Space
To design a small room interior, you need to create illuminations to make the area look bigger and add smart elements. Following are some ideas that will help you in low cost interior design in Kerala for limited space.
Add reflective elements like mirrors on the living room walls
Use folded furniture units like extendable dining tables, foldable study tables, hydraulic beds, and so on.
Modular cabinets will further help make enough rooms for storing all your belongings without consuming the room's space.
Use large square tiles to make the floor look bigger.
Add accent materials to create some focal points in your homes, like abstract arts, monochrome accent chairs, and others.
Replace the couches with lounge chairs, benches, and ottomans.
Add window seats with a small mattress and throw pillows for an extra bedding surface.
Use the kitchen counter island as the dining table to save more space.
Essential Furniture for Interior Decoration
In the below section, we have listed some of the essential furniture elements you need for interior decoration.
Couches and sofas: L-shaped sofa, 3-seater sofa, 3+1+1 sofa, English armchair sofa, etc.
Accent chairs: High Back chairs, wingback chairs, rolled arm English chairs, lounge chairs, box chairs, and so on.
Wooden chairs: Backless chairs, rocking chairs, foldable chairs, dining chairs, upholstered chairs, and so on.
Tables: Dining tables, center coffee table, small garden table, study table desk, side and end tables, bedside tables, etc.
Bed: Hydraulic bed, hout bed, double bed, upholstered headboard bed, bed with storage drawers, four-poster beds, canopy beds, sleigh beds, divan beds, and so on.
Storage cabinets: Display cabinets, kitchen counter cabinets, tabletop side cabinets, dresser come cabinets and others.
Small furniture items: Ottomans, stools, backless bar chairs, counter chairs, small benches, chest drawers, and others.
Are you checking out the best flats in Calicut for superior apartment projects? You have come to the right place. PVS Builders are one of the most trustworthy and reputed builders in Calicut, with some of the best laid-out apartments in prime locations. Contact us today to know more!