Top 17 Low Cost Interior Design For Homes In Kerala
Posted on June 20, 2019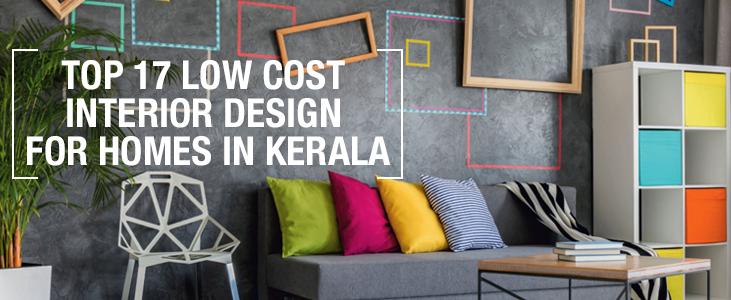 Every detail was carefully selected and quality crafted to ones heart! Having a well-designed and well decorated home is a dream that every person has. Sprawling entertaining spaces flow outside to the outdoor living room and Interior decor not only makes the property aesthetically beautiful, but it also helps in increasing the value of the property.
In a state like Kerala, where the real estate industry is booming rapidly, it is quite a useful idea to invest on the interior design and décor.
To make house captivating with Kerala interior design ideas, it should be masterfully designed with modern luxury is uniquely embodied in the space. Once the house is over, it's almost a common norm between the people to go for the expensive paving tiles and the expensive stair designs.
Implementing low cost interior design for homes in Kerala is a task. Still there are low budget interior designs here. Also read about the low cost house construction methods in Kerala.
A low-cost house does not mean you should be committed to the quality and design of the house you are planning for yourself and your family. It often turns out that people outgrow their budgets at the end and, sometimes, due to an unplanned construction, many jobs remain incomplete even after their families begin to reside. No one is willing to pay more or pay unnecessarily.
In most cases, it is noted that the cost of construction increases due to the lack of an appropriate plan. So it is vital that you have a proper planning of both civil work and interior works and also follow low cost interior design ideas. This will help you to cut the expenses and at the same time have a beautiful and budget friendly home for your family. Get some small apartment decorating ideas on a budget.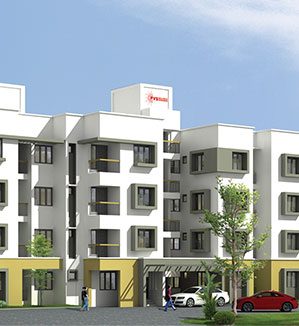 50 Crossroads
YMCA Cross Road, Calicut
The fact is otherwise. You can always choose low cost decorating ideas that will not cause trouble to your budget; rather it would be a wise investment choice that will help you to increase the property price, when you plan to sell it.We can  proudly presents a blending relaxation & sophistication to Create the Ideal Place of living that every one wish to have.
PVS builders is one of the best builders in Calicut, Kerala, To get our best value provided services, contact us today itself.
However, there is a strong misconception that the interior decoration or design is something too expensive. The fact is otherwise. You can always choose low cost decorating ideas that will not cause trouble to your budget; rather it would be a wise investment choice that will help you to increase the property price, when you plan to sell it.
Here are a few low cost interior design for homes or apartments in Calicut that are very easy to follow and implement.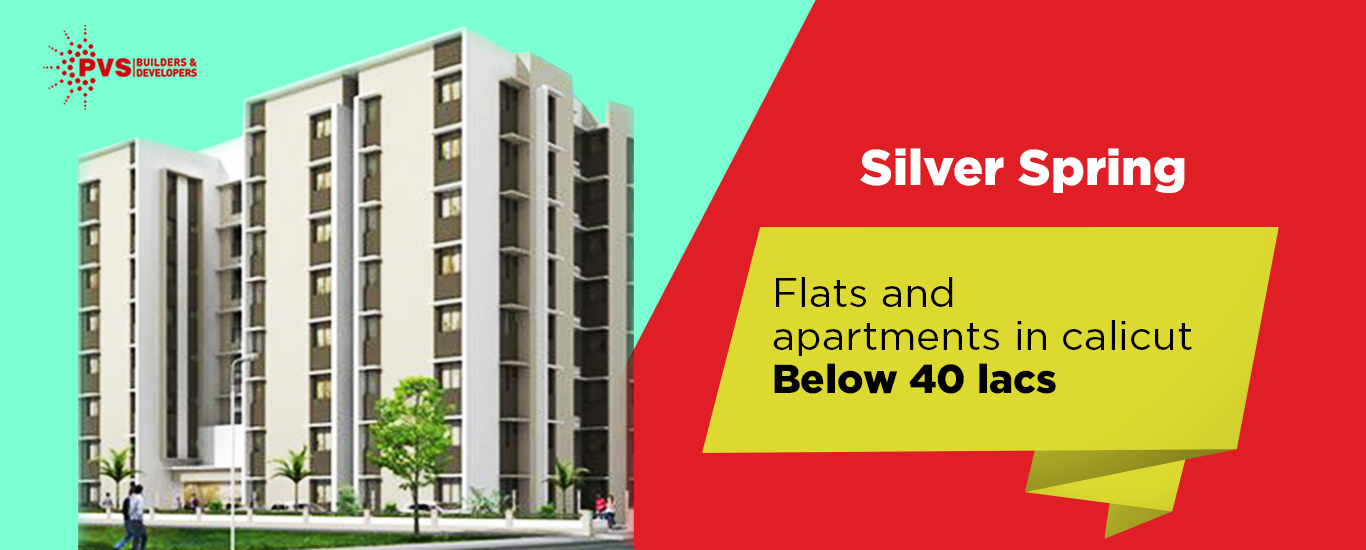 1. Designing a Courtyard: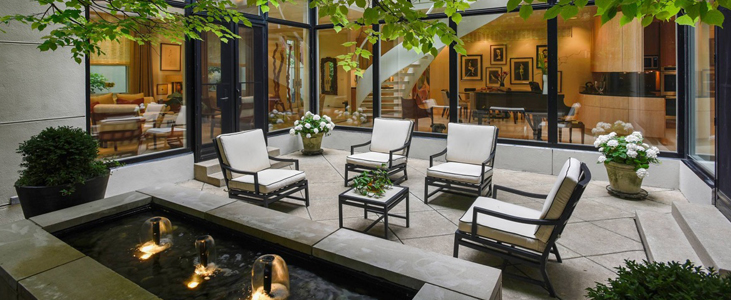 Traditionally, almost every single Kerala bungalow or house has a courtyard or a lawn that is covered and a swing or some other seating arrangement can be found there. If you are designing a home, you can always make out a little space and add a wooden swing in that place. If not a swing, a wooden bench can also do the job. The wooden structures go immensely well with the Kerala home decor and designs.
2. Mosaic Tiles:
Mosaic tiles are very beautiful, but they are very affordable. You do not have to spend a lump sum amount of money to use these tiles. However, one thing that you need to be careful about is that you choose the best quality tiles and the right colour of mosaic, so that it stays fresh and vibrant looking for long. Tiles are something that you do not change very frequently. Get some ideas on the laminated wooden flooring in Kerala for your home.
3. Brick Wall:
Brick wall is a very innovative and yet a very affordable decor idea for the Kerala homes. If you buy property in Kerala and want to give it a makeover or plan an affordable interior design idea for the house, the brick wall is a great choice. The reddish brown colour of the brick on one wall of the rooms, especially the drawing or dining room is a great way to contrast the walls with the traditional wooden architecture.
4. Pillars for Show:
Though the pillars and the interior courtyard have been an essential part of the Kerala home decoration and design, nowadays, modern architecture and design has omitted them largely. If you want to bring back the traditional look for your Kerala home, the pillars can be a great choice. They can be placed right outside, on either sides of the corridor or even inside, around the lawn. They are great elements for the revival of traditional style.
These traditional pillar from ancient illams are best low budget interior design as they completely transform the look of the house. If you have hired a personal designer for your interior decor, they will know how to sync both traditional style and contemporary style together creating a fusion and a perfectly balanced and compelling look.
5. A Water Body: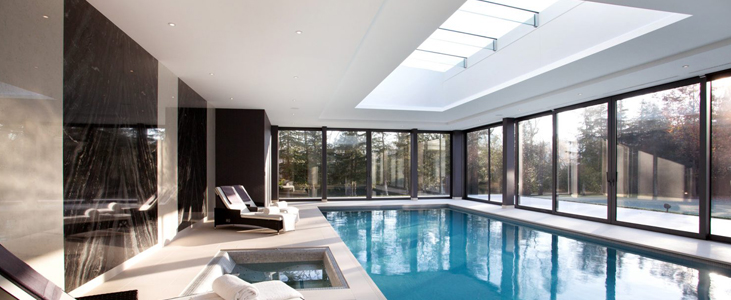 Since the climate of Kerala is mostly hot and humid, having water body inside the house is a very comfortable idea and it is also a very low budget interior design. You can add flowers for decoration, as it looks pretty when the fresh and fragrant flowers float on the water. Also read about the innovative tips to save water in apartments.
6. A Flower Arch:
In most of the houses in Kerala, there is enough space for creating a small garden. If your house has a limited space, you can still bring nature inside by making an arch made of flowery creepers. This can be placed right at the entrance or at the backyard door.
7. A Terracotta Vessel with Flowers: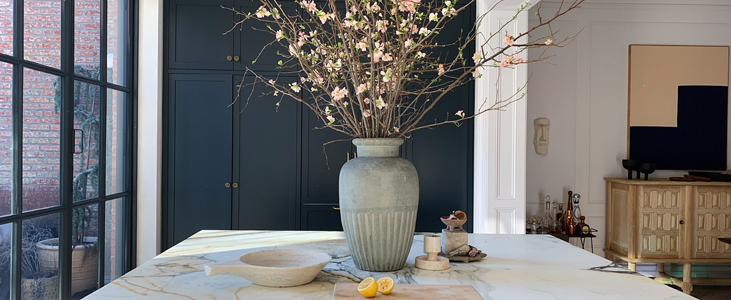 Using flower garlands in the hair is a very popular culture in Kerala and nature too seems to be very happy with Kerala to be so bountiful. In fact, there are very few people in the world, who do not like flowers. Find out a prominent and visible corner in the living or drawing room in the house. Place a large terracotta vessel that has an open and broad mouth. Fill the vessel with water and sprinkle rose petals or other flowers on top. All that you need to do is change the water and flowers occasionally. You can also use artificial flowers, as it will cut short the expenses even more.
8. Traditional Kitchenware: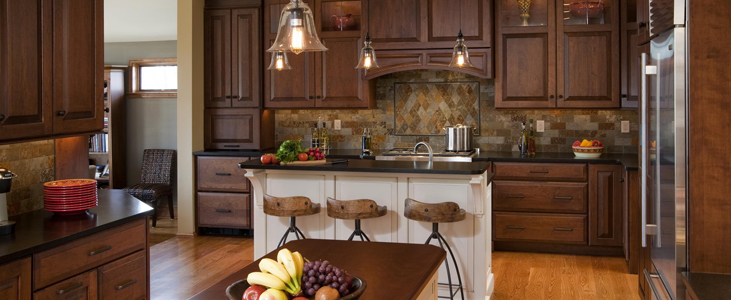 Brass and cast iron vessels, pots and cookware or kitchenware are very popular in almost every traditional Kerala household. If you too have them in your possession, you can always use them for decoration purposes of your low cost home design. If you use them regularly, then it would be even easier to incorporate usage and decoration together. For that you must make sure that you balance the decor by projecting the kitchenware in a proper manner. There are many modern kitchen interior design that you wished to have.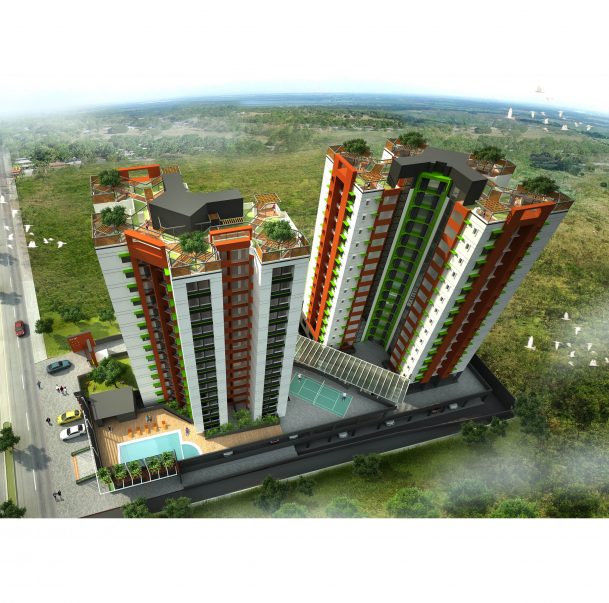 PVS Emerald
POKKUNNU, CALICUT
Place the big and small vessels next to each other and not the big ones and small ones clustered together in separate racks. You can always follow symmetrical patterns like a descending or ascending pattern in terms of size of the vessels or the asymmetrical pattern, depending on your choice.
9. Mat as Curtains:
If there is a long stretch of corridor with huge windows or if you have a veranda in you Kerala house, one of the most popular ideas for interior design on a budget is to use the mats as curtains. It looks stunning and it is also an eco-friendly version of decoration. There are techniques to tie rope around the mats to keep them folded to let the light and fresh air come in. When it is dark or you want to prevent the stormy wind, you can unfold the mats and use them as curtains. You can also read the modern curtain designs for your Kerala homes.
10. Plants and a Small Garden:
Yet another very budget-friendly and beautiful way of decorating the interior of your Kerala home is to make or design a small interior garden. For that you can choose the flowery plants or the leafy plants with no flowers. Place them on stairs and add stones to give the garden a real look. You can also place a fountain if your budget permits as the fountain would be the focal point of the decoration of your interior design. And if you own an apartment, then you can maintain a terrace garden  there. There are some apartment balcony design ideas that can implement.
11. Fountain:
Now coming to a few modern interior design ideas that will give your Kerala home a different look and appeal altogether; you can add a fountain in one corner of the living room. A statue or a structure as the main attraction of the fountain will help you to draw attention towards the decor. Fountains come for very affordable prices nowadays and the indoor fountains are very easy to install as well.
12. Designed Plates as Wall Decor:
Beautifully designed, painted and decorated plates can be purchased from fairs, antique shops and may people inherit them from the ancestors as their ancestral asset. These plates are not used for daily purposes in the present time. If you have them, you can always place them on the wall as a beautiful decorative. This is one of the cheap interior design ideas that are very popular in the recent time. You can also find here the top house renovation ideas in Kerala.
13. A Book Rack: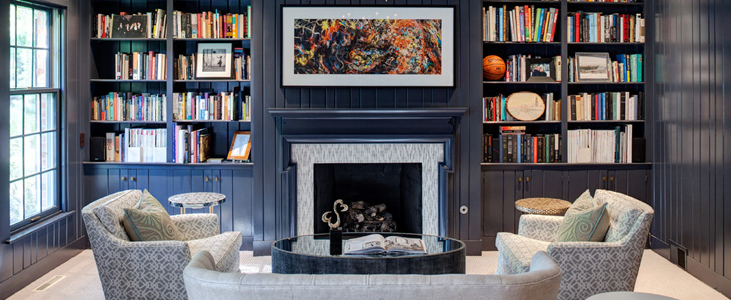 If you are a bookworm or have a large collection of books that you need to keep somewhere, the book rack can itself be a beautiful way to decorate your interior. All that you have to do is craft and design a book rack or bookshelf that you will be using as a divider between two separate spaces in a large hall, living or drawing room. Polished, burnished and wooden book racks are great décor ideas that are very affordable.
14. Variety of Flower Vases:
Flower vases are very useful for any interior decor and design. When nothing else works or comes to the mind, the flower vases can come to your rescue. Not only can you find a wide range of flower vases for yourself, but you can also make them by using a number of spare products in the house. These can be the old wine bottles, brash pots, terracotta glasses and many other things. Whatever suits your choice, you can pick and use.
15. Photo Frames:
The last but not least of all the low budget house plans or decoration ideas is the option of using photo frames for design and décor. You can use modern art, family photographs or anything of your choice to use as the decoration ideas.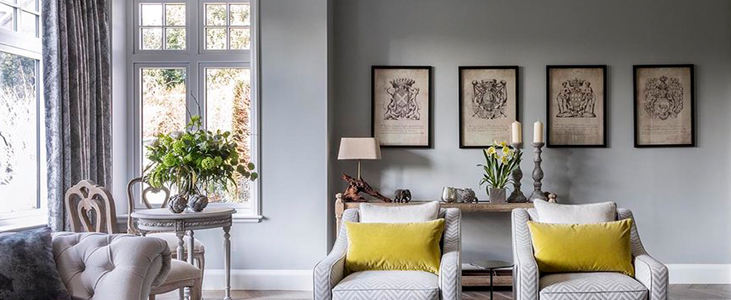 With so many ideas of low cost interior design for homes in Kerala, you will be able to find the one that suits your requirements. Just set your budget, find out the structure and position of your property or home and then, plan the décor accordingly.
What is most important is that these ideas would vary from one home to the other, depending on whether the structure is that of a traditional Kerala home or a modern house. If it is a single floored property, the decor would be different from that of a multi-storeyed one.
Think before you decide and always remember that the decor and design is something that is meant to suit your taste and pronounce your taste. There are no fixed rules to follow and you can always be innovative with your own ideas and implement them on your property.
16 . Mini Indoor Garden:
Just like adding flowers or putting flower bunches in vases will increase the beauty and freshness of your Kerala houses, the mini indoor gardens will do the same. The concept of indoor gardens for apartments has been taking a major place in various interior designing concepts.
You can pick and choose small indoor plants and place them either on the steps of your staircase or on the window edges or in the corners of your house, next to a cupboard or other furniture or anywhere in you wish.
Indoor plants are hassle free and they do not require too much of sunlight. So, there are no worries about putting them in the sun every day and taking them in in the afternoon. It is a low cost interior design for homes in Kerala. You can arrange the plants in height order and make a green corner inside the house that everyone will be attracted to.
17. Wooden Swing:
Swings are a great interior décor idea for any and every household. They are not expensive and can be placed anywhere in your house – either in the open terrace, or in the balcony or just right in your drawing room where you can sit there and chat with your family.
PVS Builders, One of the renowned builders in Kerala offers luxury apartments in Calicut, Kannur and Aluva. To know more details, Contact us at +91 495 2766244, 2766362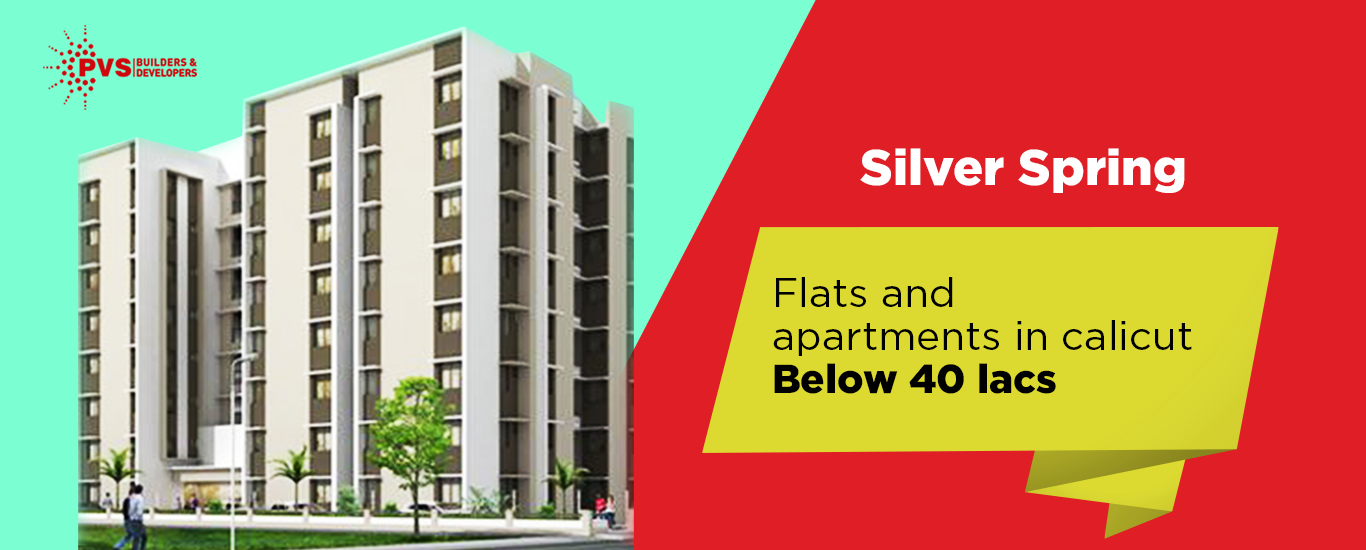 Embed This Image On Your Site (copy code below):