P.V. CHANDRAN
CHAIRMAN,
KTC GROUP OF COMPANIES
An eminent industrialist, newspaper management expert and social activist, Parayarukandi Vettath Chandran was born in Calicut on 23rd November 1939.  He is the elder son of the well-known industrialist and veteran freedom fighter the late P.V. Sami and the late Madhavi Sami.  He is popularly known as PVC.
Soon after his education, he took to business and along with his father started Kerala Transport Company in 1958
He was honoured with the prestigious 'Transport Samrat Award' for his creditable service in the field of surface transport.
He is the Whole-time Director and Managing Editor of the Mathrubhumi Daily, the National Daily in Malayalam.
He is the President of INS (Indian Newspaper Society)
He is actively associated with a number of institutions connected with the social, cultural and spiritual spheres.  He is the President of the Sreekanteswara Temple and Sree Narayana Education Society at Kozhikode.
Positions held other than the above 
MANAGING PARTNER –  Kerala Transport Company & P.V.S. Automobiles (Lancer Dealer)
PARTNER  –  Mavoor Trade Links ,K.T.C. Offset Printers , K.T.C.  Automobiles (Hyundai Dealer), & K.T.C. Honda
CHAIRMAN –  P.V.S. Automotive Company Pvt. Ltd & Kalpaka Transport Company Pvt. Ltd.
MANAGER –  P.V.S. High School, Eranhikkal  &  Pantheerankavu High School, Pantheerankavu
DIRECTOR  – Kalpaka Rubber Plantations Pvt. Ltd.
---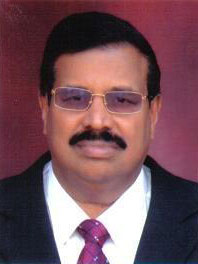 P.V.GANGADHARAN
MANAGING PARTNER
P.V.Gangadharan is a Businessman and Film Producer from Calicut, Kerala. He is the Partner of KTC & Managing Partner of PVS Builders & Developers. He was born in 1943 to – (both late) P.V.Sami ( a veteran businessman and founder of KTC Group of Companies) and Madhavi sami,-  is one of the most prolific producers in South Indian film industry & he won 5 Filmfare Awards. He has produced 22 films under the banner of Grihalakshmi Productions, which have won several national and international recognition.    He was elected as Vice President of International Film Producers Federation based at Paris and he is the first Indian  to hold the post for 3 consecutive terms
He is also the Director of Mathrubhumi  Newspaper, one of the leading newspapers in Kerala.
Positions held other than the above
DIRECTOR – Comtrust Eye Hospital, PVS Nursing School- Ernakulam & Calicut & Sree Narayana Education Society
CHAIRMAN – Malabar Airport Development Committee, & Malabar Train Action Committee
PRESIDENT – Kozhikode Dist. Football Association, & United Small Farmers Association, South India
TRUSTEE MEMBER  – Oisca International
Senate Member of Calicut University & Member of Kozhikode Dist. Volleyball Association
AICC member
Main Awards & Recognitions received
Outstanding Rotarian Award , Lions International Award, Lifetime Achievement Award of Ujala- Asianet, Inspire Film Award, Chalachithra Ratnam Award, Film Critics Award, Jeevan TV Award
---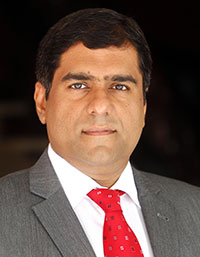 P.V.NIDHISH
PARTNER
Sri. P.V. Nidhish, Partner in this firm , young, never known to shirk responsibility of managing huge business conglomerate along with other sister units has proved his ability lead from the front. Possessing business administrative qualities, Sri. P.V. Nidhish has proved diversification activities in the field of automobile industry by securing dealership of Hyundai, Lancer, Honda, Mahindra, Ford and Tata companies.
Mr. Nidhish, a Masters degree holder of MEP course from Indian Institute of Management, Ahmedabad
Managing Partner of KTC Automobiles, KTC Motors, and Kalpaka Motors
Partner in Kerala Transport co.,Mavoor Trade Links
Joint Managing Editor in The Mathrubhumi Printing & Publishing Co.,Ltd.
Director at Soubhagya Industries (P) Ltd.
President Malabar Chamber of Commerce, Calicut
He is also actively involved in the Social and Cultural activities and have made extensive business tours to foreign countries.
---

P.V.HEMALATHA
PARTNER
Smt. P.V.Hemalatha, Partner in this firm is mainly responsible to promote this firm to help everyone with a choice of a home of their dream, especially at a period the concept of flats at Calicut was felt by the people. She is an active participant in the social and cultural movements in Calicut. She is wife of Sri. P.V.Chandran, who is the Managing Partner of KTC and Managing Editor & Whole Time Director of The Mathrubhumi Printing and Publishing Co., Ltd. (Leading Malayalam Newspaper). She is a helping hand to poor and needy one's at the time of their crisis by following the steps of her mother-in-law, late P.V.Madhavi Sami.