Top 6 Luxury Flats and Apartments For Sale In Calicut With Price
Posted on December 18, 2020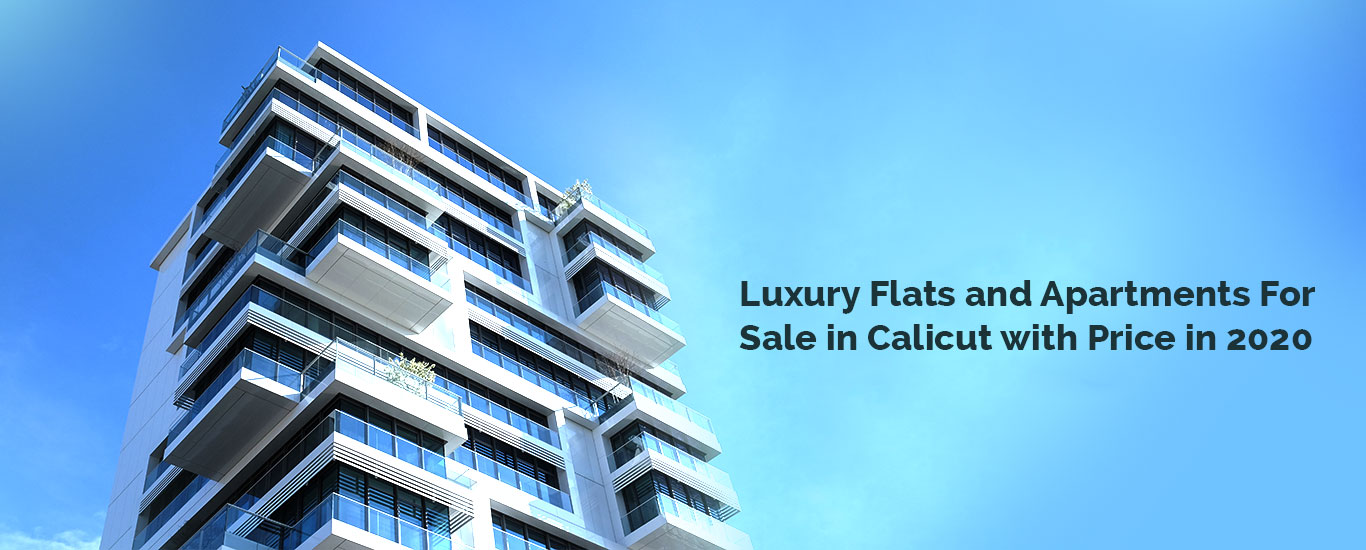 Calicut is one of the prominent places in Kerala and its astounding growth over the past few years has motivated many real estate builders to invest in this market.
Interestingly, this city is trying various avenues of real estate investment apart from the regular investment avenues like residential villas and luxury flats and apartments in Calicut and commercial and industrial real estate. Calicut real estate market has been very robust as it one of the few cities which attracts a lot of investment by NRIs and other investors especially from the Middle East and America.
The city is expanding in every aspect and one of the primary concerns of many families is living close to basic physical and social infrastructure likes schools, colleges and their workplace etc.

You may find many real estate builders in every nook and corner of Calicut. PVS builders is an eminent builder in Calicut which embraces its customers with many high-quality residential and commercial projects. PVS builders was established in 1991 and it is the property development division of KTC group. The company is thronged with many skilled engineers, designers, and technical persons and has successfully completed many commercial and residential apartments in Calicut.
Let's check out some of the luxury flats for sale in Calicut with price which are developed by PVS builders.
1. PVS 50-Crossroads: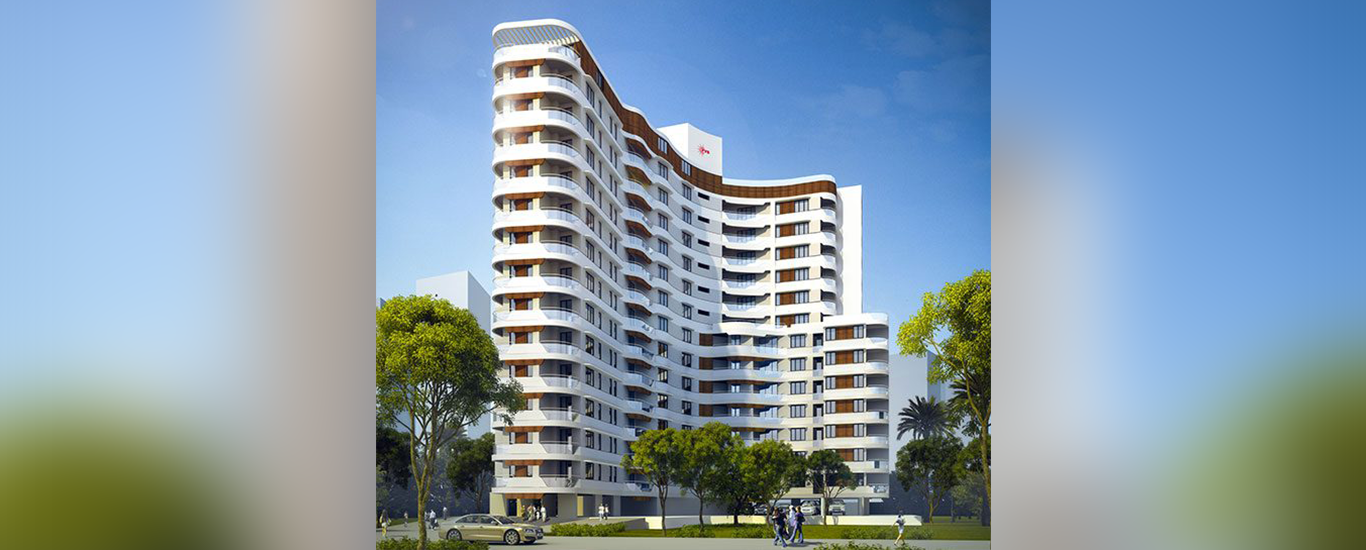 Each crossroad is a new positive direction for you to take. A once in a lifetime chance to experience the luxurious benefits that come along with our Uber Luxury homes.
This new ultra-luxury home from PVS Builders & Developers will certainly increase your standards of living. Make merry through the healthy Calicut-lifestyle, unparalleled amenities, adjacent famous eateries, and well-known main road. Everything connects easily with the YMCA Cross Road – your open door to unending luxury and positive energy. It is time to open all doors and experience the world like you never saw before.
This project, 50-Crossroads is located in YMCA Cross Road and it is a G+14 residential project. All the apartments are either 2BHK(1048 sqft), or 3BHK (1993 sqft, 2073 sqft, and 2092sqft) or 4BHK (2330 sqft). There are total 46 flats under this project.
The architecture of the building is designed by N.M.Salim and associates who is an eminent architect in South India. The project is crammed with all the latest amenities like 24-hr security, lawn, pool, fitness centre, car parking area, AC bedrooms, intercom, generator, elevator, video door phone, modern fire-fighting equipment, exclusive car wash area, roof top party deck, Wi Fi connectivity library, Steam bath, and many more things.
If you are looking for luxury flats in Calicut within 95 lakhs to 1.5 Cr, then this could be an ideal project for you.
We crafted these superb private spaces just for you with our own hands and ideas. Our new designs invoke the rare tranquility and blessings that you need after a hard day's work. Relax and enjoy the beautiful freshness that you cannot get from anywhere else.
To live in the most beautiful South Indian city with all the best amenities is definitely a boon. Sleep tight like a baby in the luxurious lap of 'Calicut' while listening to a sweet lullaby. Wake up fresh the next morning and create a better world for yourself and the people around you.
You can enjoy living in the luxury apartments in Calicut that contain designer finishing, power-efficient tools, and peaceful balconies that welcome your eyes to the extraordinary Calicut cityscapes.
Let go of all worries and invite a new courageous you now. A new you, who develops positively by leaps and bounds in each direction. Hide playfully into a new calming, colorful, safe, and sweet space where all the important places like schools, hospitals, temples, clinics, eateries, cafes, and malls are just around the corner.
2. PVS Silver Spring: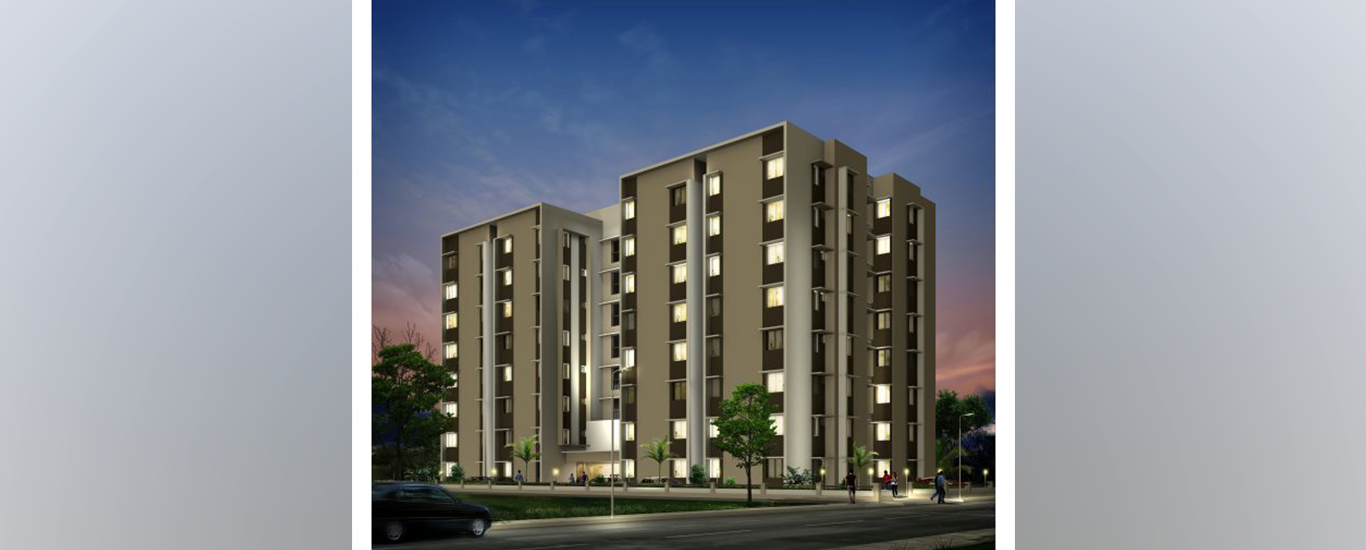 PVS Silver Springs is another luxury project from PVS builders. This residential complex is situated in Perumanna, near Pantheerankavu, the fastest growing commercial hub of Calicut. This project is for those people who want to buy a flat in Calicut below 40 lakhs.
This place has proximity to Cyber Park, speciality hospitals, shopping malls and restaurants. Silver Springs brings you a choice of 1BHK(740 sqft) ,2BHK(889sqft-933sqft), and 3BHK(1131sqft-1246sqft) apartments spread over 8 floors that represent a confluence of fine living and natural grandeur. This is a G+7 project and there are total 62 flats under this residential project.
The project is equipped with facilities like fitness centre, swimming pool, separate caretaker's room, common toilet, elevator, back-up for lifts, sewage treatment plants, Provision for telephone, rainwater harvesting, etc.
All the amenities in this luxury apartment ensure that warmth and comfort are always at your hand with an affordable price. Why to search for anything else when everything is right under your nose. Forget the word 'worry' and take up the words 'I am happy.' You will feel blessed in a safe and all encompassing home.
Enjoy the beauty of technology and the softness of Calicut or Kozhikode. Who said old charms have gone? Wait until you place your eyes on luxury apartment Silver Springs. It is a place where you see silver colored dreams that springs new positivity.
Multiply each day with a feeling of joy, ecstasy, smile, camaraderie, community and peacefulness. Now whatever you think will be positive and whatever you touch becomes pure. You can now get your cake and even eat it with the icing that lays delicately above it.
No more confusion, headaches and other unwanted stuff. Open a new chapter of your life at Silver Springs. Let the slivers of silver dreams carry open a new horizon that beams with vitality. May the hope springs from all the rich wells around you where the water will turn into the purest nectar.
If your budget is between 32lakhs to 50 lakhs, then don't miss this opportunity. There are still 40 flats are available under this residential project. If you want to buy luxury flats in Calicut below 50 lakhs , then contact PVS builders for their Silver Springs property.
3. PVS Emerald: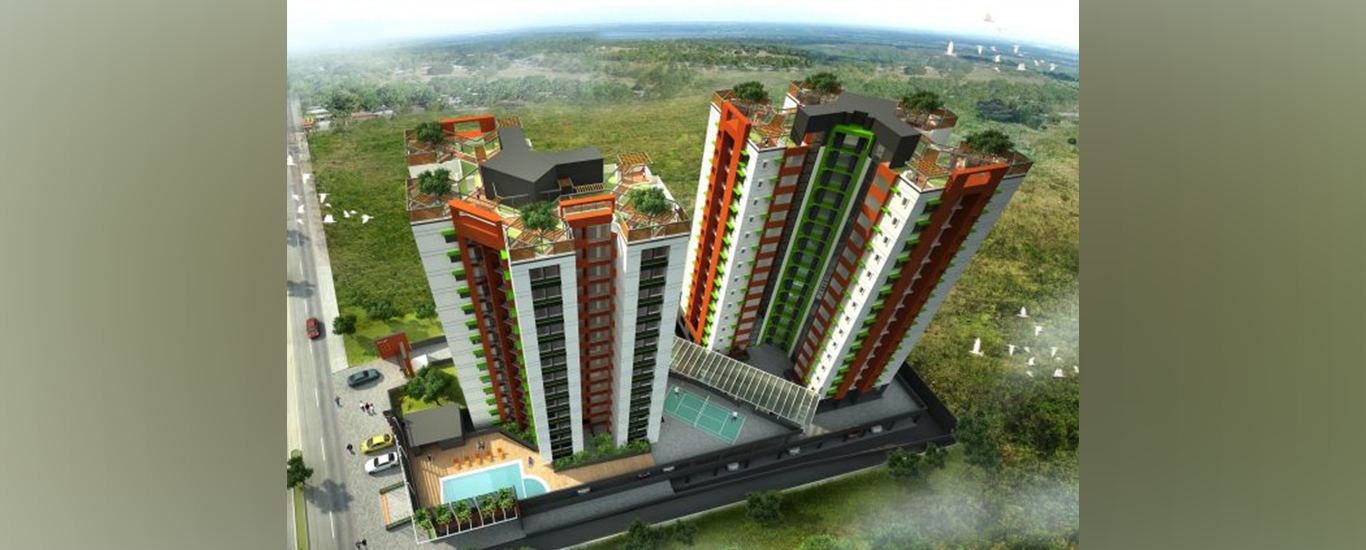 PVS Emerald is another prestigious luxury flats in Calicut. This is a premium twin tower project which is located in Pokkunnu. These premium apartments are close to the airport, bypass, educational institutions, places of worship, hospitals and the cyber park.
Here, the apartments are either 2BHK(1081 sqft-1147 sqft) or 3BHK(1521sqft-1592 sqft). The total number of floors are B+G+14 and there are total 112 flats.
The amenities that this luxury project in Calicut will give you are jogging park, playground, swimming pool, caretaker's room, Jacuzzi, cricket bowling machine, fitness centre, 24-hr security, drivers' rooms, rainwater harvesting, Provision for AC and telephone, table tennis, badminton court, basketball court, lobby for each tower, landscaped areas, Vastu-friendly plan, Sauna, meditation hall, and many more.
Like the name, this apartment's benefits shine brilliantly like the emerald waves of the Arabian Sea. You can settle quietly in the bountiful and beautiful shores of Kerala at Calicut. The city of dreams lets you go beyond your imaginations for an Emerald gem-like lustrous life.
That is because you can have all the amenities in one package here. No need to search for new things every time. You get to enjoy all of these amenities in the safest city you can ever live in. Even people from other countries wish to settle in Calicut because of the security one gets here.
Why live with unwanted doubts when we have already created the best nest for your family? Now even gas connection comes centralized where you need not worry about cylinders. When one by one the Emerald waves will sweep away all your worries you will smile. And that too you will smile with your family. And enjoy life with a new rejuvenated spirit. Emerald means not only beauty but also the royalty of higher classy amenities.
Welcome back after a hard day of work to a new Emerald regal and intelligent home. This is a home where you will feel relaxed after a tough day of work. Just sleep and watch Emerald dreams. Time to enjoy the brilliant green lights of these gem towers.
If you are looking for houses for sale in Calicut below 50 lakhs, then you need to enhance your budget. You need to spend tween 58 lakhs to 81 lakhs for an apartment in Calicut, particularly for PVS Emerald.
4. PVS Nakshatra: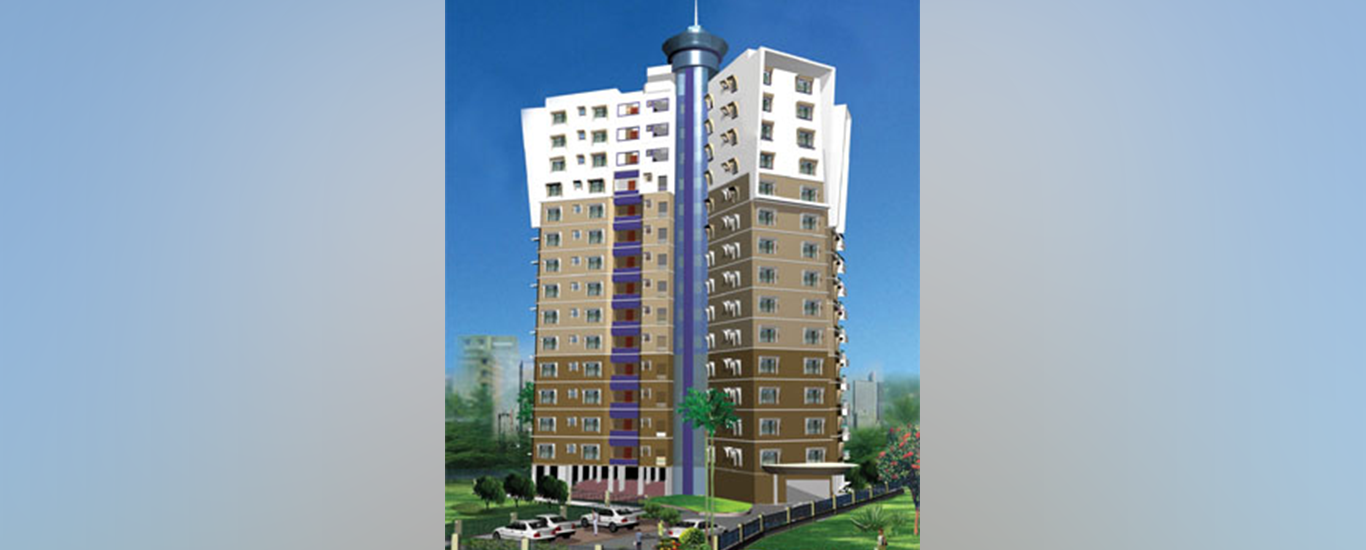 PVS Nakshatra is situated on YMCA road. PVS Nakshatra offers you 56 flats of different specifications and most of the flats are either 2BHK or 3 BHK.
This residential project is loaded with world-class facilities such as swimming pool, health club, playground, car parking, security, AC rooms, lawn, indoor game area and many other features which will help you to lead a healthy life and will make your living proud.
Nakshatra possesses the most advanced and sophisticated techniques which will certainly allure the customers like you. In PVS Nakshatra, the approximate cost of a 3BHK apartment is 95 lakhs.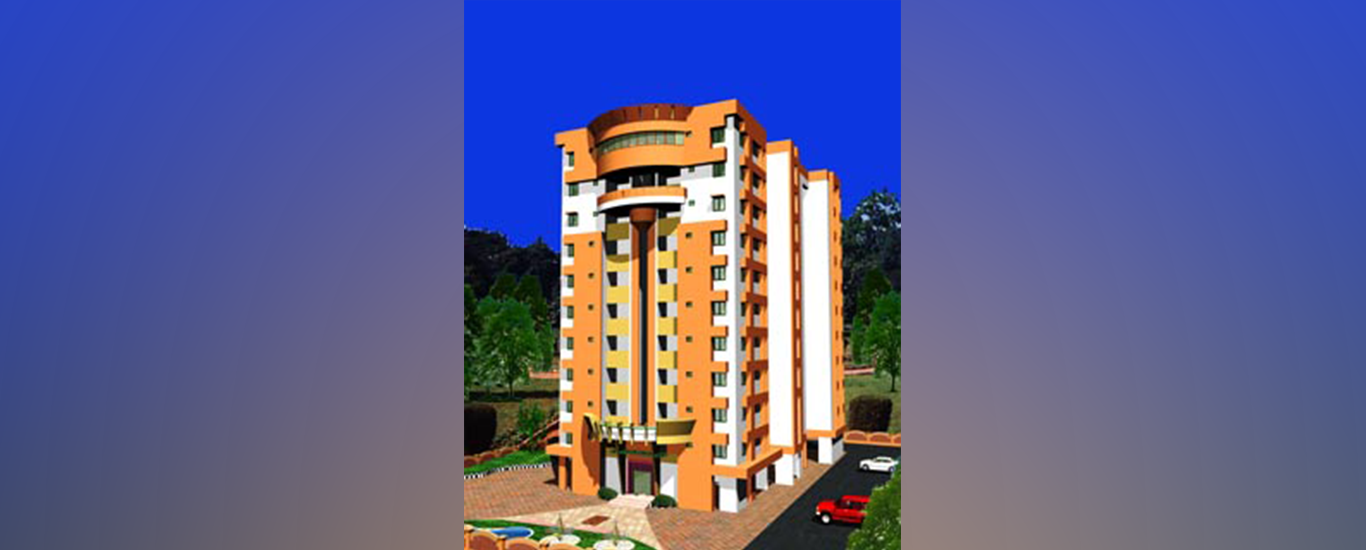 This project is situated at Nadakkavu. This 11 storeyed apartment complex consists of 60 flats with 2BHK and 3BHk apartments.
PVS Navaratna is crammed with a health club, children's play area, 2 passenger lifts and an enormous parking area built to facilitate a large number of vehicles.
Navaratna is close to a number of educational institutions, hospitals, supermarkets, places of worship and so on and that's why this project is so much demanding among the customers.
If you are looking for a 3BHK flats in Calicut within 62 lakhs, then must go for PVS Navaratna.
6. PVS Prestige: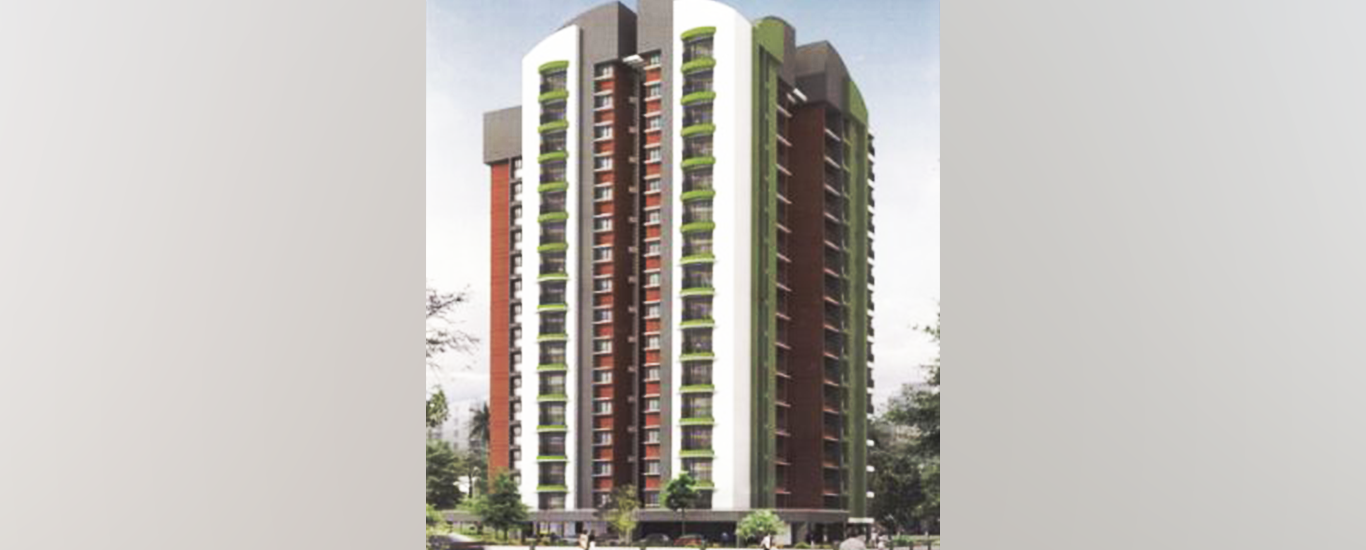 PVS Prestige is located near Cyber park, Calicut. Prestige has everything like an excellent location, exquisite amenities, and exciting range that you are looking for your dream apartment in Calicut.
The residential project has playground for kids, gym for the fitness lover, swimming pool, badminton court, indoor games, and Jacuzzi for recreational activities, 24-hr security, sewage treatment plant, Wi Fi enabled library, lobby for the visitors, and many more things that a luxury residential project should have.
If you can spend nearly 81 lakhs for your dream flat, then nothing can be better than buying an apartment in PVS Prestige.
The above, we mentioned the top 6 luxury flats for sale in Calicut with price. From this information, you can even find flats for sale in Calicut below 40 lakhs. If you need more information for the properties in Calicut with rates, then the internet will satisfy your crave by providing you with a chunk of information and resources.
 Are you checking out the best builders in Calicut for superior apartment projects? You have come to the right place. PVS Builders are one of the most trustworthy and reputed builders in Calicut, with some of the best laid out apartments in prime locations. Contact us today to know more!