Overview
floor plans
Specifications
Amenities
Availability
Location
Current status
Basic Details
| | |
| --- | --- |
| Land extent | 74 cents |
| No.of Floors | G + 7 |
| Total Flats | 62 |
| Type | 1Bhk ( 740 sq.ft), 2 Bhk ( 889sq.ft - 933sq.ft), 3 Bhk (1131- 1246 sq.ft) |
BECAUSE LIFE IS ABOUT LIVING
Welcome to Silver Springs Smart Homes. Beautifully nestled in one of the loveliest locations in Perumanna,near Pantheerankavu, the fastest emerging commercial hub of Calicut. Closer to Cyber Park, speciality hospitals, shopping malls & restaurants. Silver Springs brings you a choice of 1BHK,2BHK & 3BHK apartments spread over 8 floors that represent a confluence of fine living & natural grandeur.
Designed around your busy lifestyle and exacting standards, every home features high quality, stylish and exceptionally built living spaces that are conducive to live and relax. All amenities ensure that warmth and comfort are always at your hand with affordable price.
Silver Springs is the ideal choice for all those who are looking for smart homes and apartments in Calicut. Since life is more than just work, you are assured of an enriching experience that provides you with the right balance between work and living. Experience life like never before!
Enjoy the serenity of living with nature. You can always find comfort and contemporary living in Silver Springs. You are never far from entertainment and dining options or other amenities that matter. With an extensive array of facilities and services, doubles your joy of living your dream life in its fullness.
Each tastefully designed residence includes many thoughtful details and amenities that ensure your comfort and wellbeing, peace of mind & happiness.
BUILDING PERMIT NO - A3-1893/16 - BL-720/15-16 DT 22-05-2019 RERA Number: K-RERA/PRJ/086/2020
CONVENIENCE
High speed Elevators
Common toilet
Sewage Treatment Plant
Provision for TV
Provision for telephone
Provision for A/C in master bedrooms
Back up generator for lifts
CIVIL
Civil-All RCC works as per IS: 456
All outside wall are in laterite masonry/cement block
Inside walls in single brick masonry/cement block
FLOORING
High quality vitrified flooring in living, dining, bedrooms and kitchen
Ceramic floor tiles in bathrooms
KITCHEN
Granite kitchen counter with Glazed tile dado up to 2 feet
Stainless steel sinks with drain board
Water purifier point & Adequate power points in kitchen
Provision for washing machine
DOORS & WINDOWS
Hardwood main door with safety chain, peep hole & decorative handle.
All door frames in hardwood
All inside door shutter are moulded skin door
Powder coated aluminium windows with MS grill
High quality joinery & accessories
PAINTING
Internal walls finished with emulsion
External walls with exterior emulsion
ELECTRICAL
3 Phase connection with independent KSEB meters for each apartments
Concealed wiring using PVC conduits
Provision for TV & telephone in living room
24 hr stand by generator for elevators, common area & essential lights in each flat restricted to 500W
Provision for A/c  in Master Bed room
Provision for wall mounted geyser in Master bedroom
SANITARY FITTINGS
Branded white sanitary wares
Branded CPs bath fittings with shower, towel rod & soap dish
WATER SUPPLY
From ground water source through sump and over head tank.
SECURITY / SAFETY FEATURES
Surveillance camera in the common area
All round compound walls surrounding the community
Standard fire safety features
Convenience
A/C Fitness center
Caretaker's room
High speed Elevators
Common toilet
Sewage Treatment Plant
Provision for satellite TV cabling
Provision for telephone
Provision for A/C in master bedrooms
Backup generator for lifts.
Rain Water Harvesting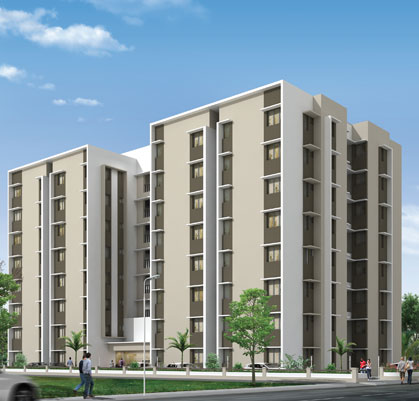 ---
Silver Springs, Perumanna, Calicut
9 Available
0 Reserved
53 Sold
| | | | | | | | | |
| --- | --- | --- | --- | --- | --- | --- | --- | --- |
| Floor | Type-A | Type-B,I | Type-C,J | Type-D | Type-E | Type-F,K | Type-G,L | Type-H |
| 7th Floor | Sold | Available | Sold | Sold | Sold | Available | Available | Sold |
| 6th Floor | Sold | Sold | Sold | Sold | Sold | Sold | Sold | Sold |
| 5th Floor | Sold | Sold | Sold | Sold | Sold | Sold | Sold | Sold |
| 4th Floor | Sold | Sold | Sold | Sold | Sold | Sold | Sold | Sold |
| 3rd Floor | Sold | Sold | Sold | Sold | Sold | Sold | Sold | Sold |
| 2nd Floor | Sold | Sold | Sold | Sold | Sold | Sold | Sold | Sold |
| 1st Floor | Sold | Sold | Available | Sold | Sold | Sold | Available | Sold |
| Ground Floor |   | Available | Available | Sold | Sold | Available | Available |   |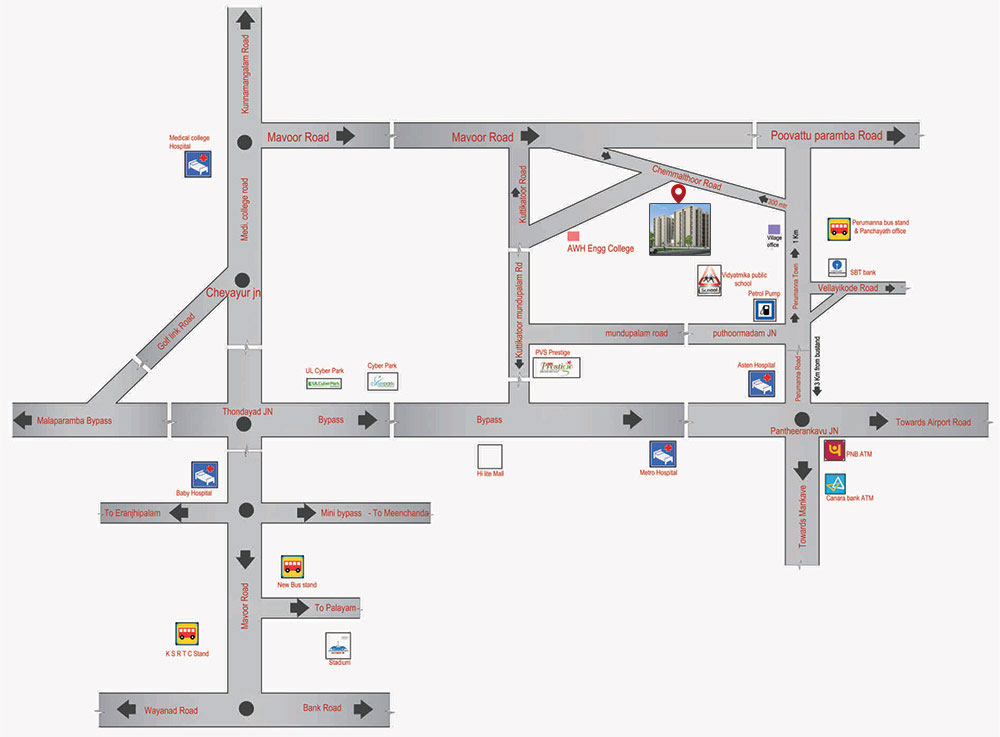 Easy Access
| | |
| --- | --- |
| Perumanna Bus stand | 1.3 km |
| SBT Bank | 1.3 km |
| Market | 1.3 km |
| Worship place | 1.4 km |
| Petrol Pump | 1.6 km |
| The White School | 2km |
| Puthoormadam | 2.2km |
| Kuttikattoor | 2.7 km |
| AWH Eng. College | 3.7 km |
| Pantheerankavu | 4.6 km |
| Medical College | 6.6 km |
| Sadbhavana School | 7 km |
| Shopping Mall | 7.6 km |
| Cyber Park | 8.1 km |
| Thondayadu | 10.4 km |
| Mofussil Bus stand | 13.7 km |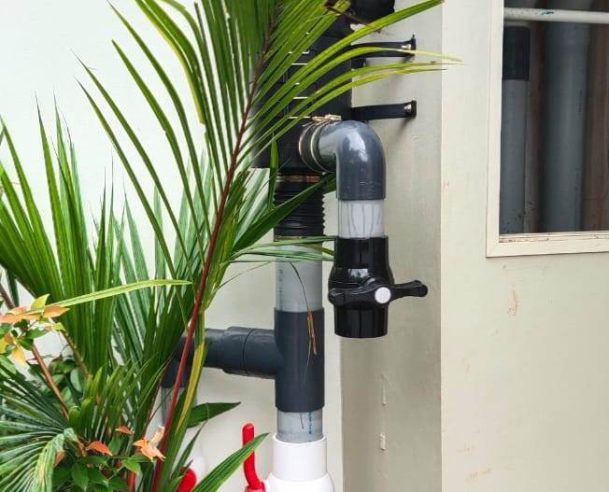 INSTALLATION OF RAIN WATER FILTER [31-10-2021]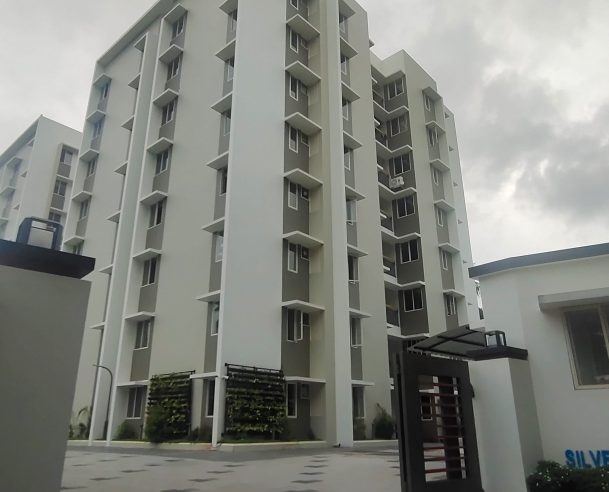 AS ON [30-09-2021]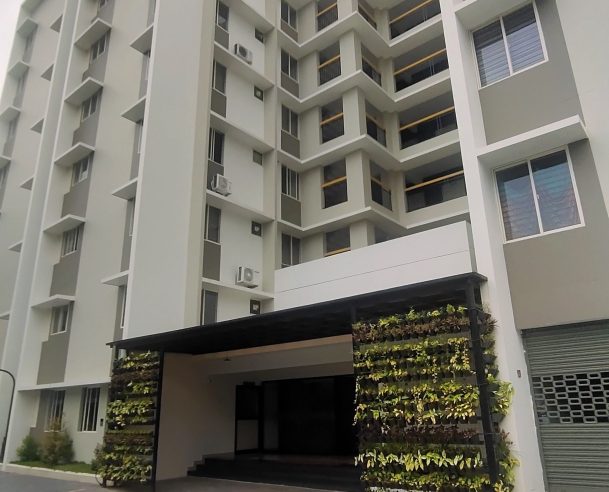 AS ON [30-09-2021]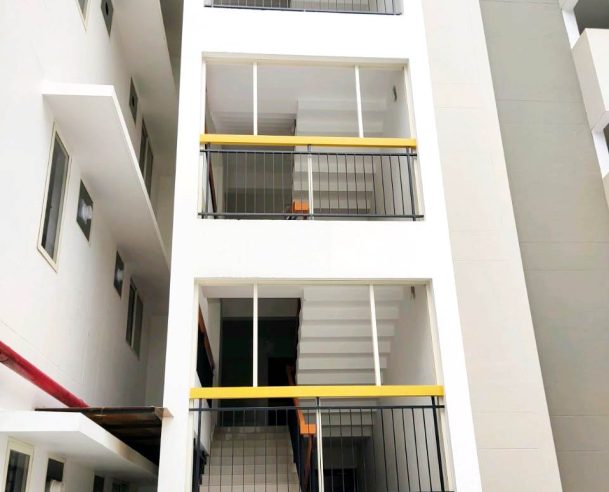 SLIDING WINDOWS IN FIRE STAIRCASE LANDING : JUNE 2021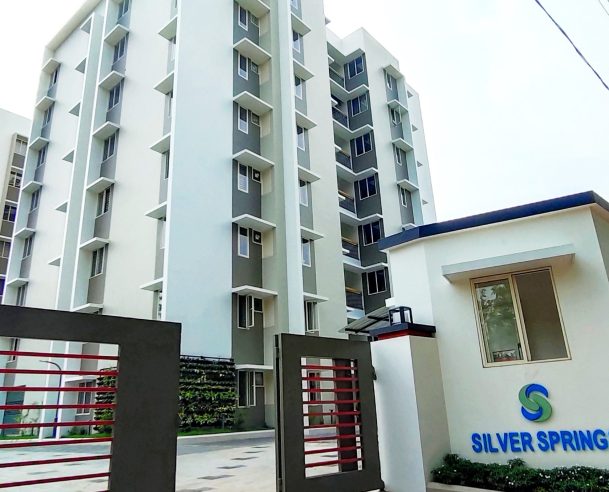 COMPLETED PROJECT - READY TO MOVE IN [30-04-2021]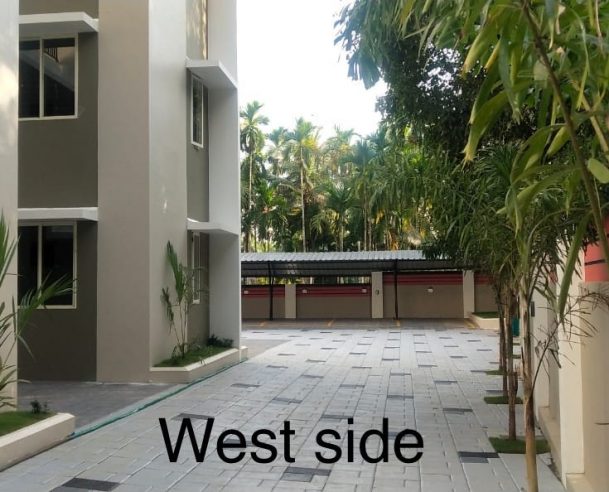 WEST SIDE : 28-02-2021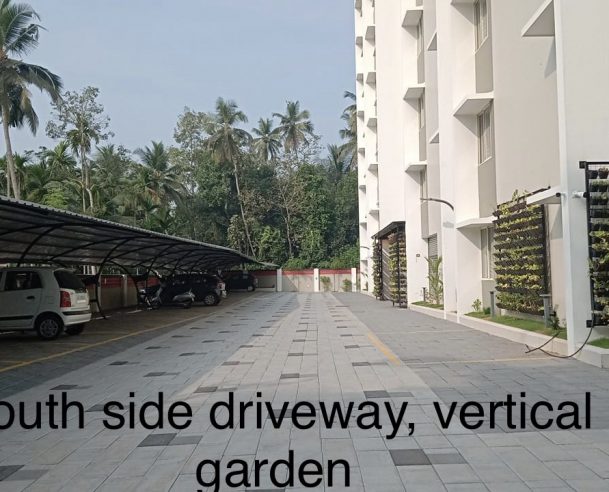 SOUTH SIDE DRIVEWAY, VERTICAL GARDEN : 28-02-2021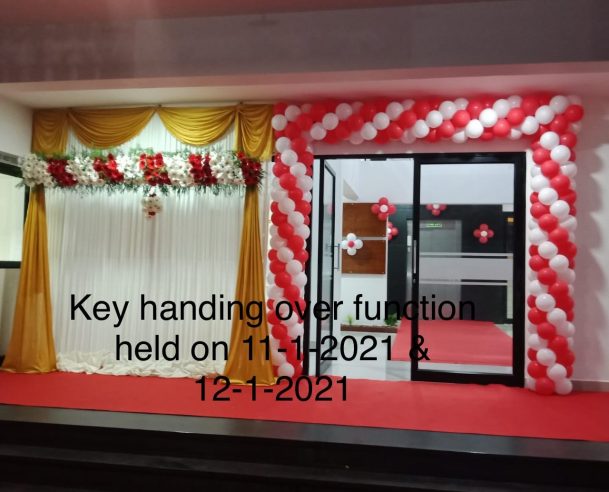 KEY HANDING OVER FUNCTION HELD ON 11-01-2021 & 12-01-2021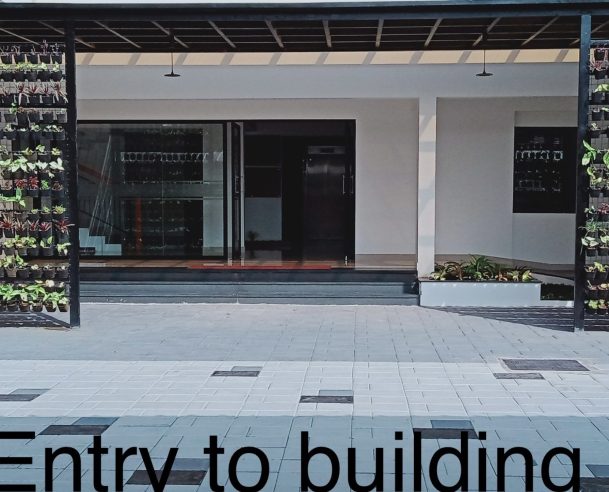 ENTRY TO BUILDING : 31-12-2020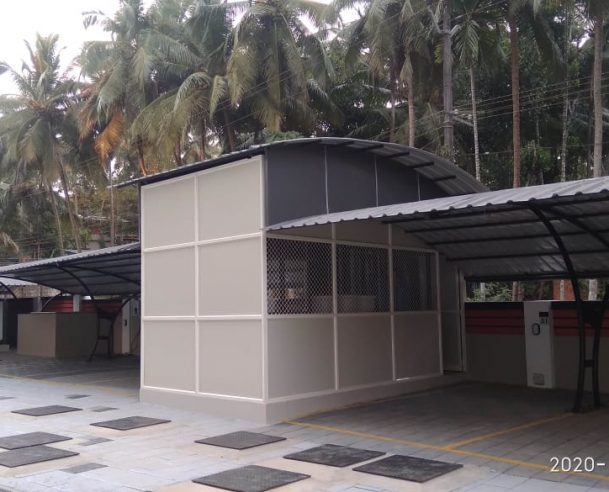 PLANT ROOM OF STP : 30-11-2020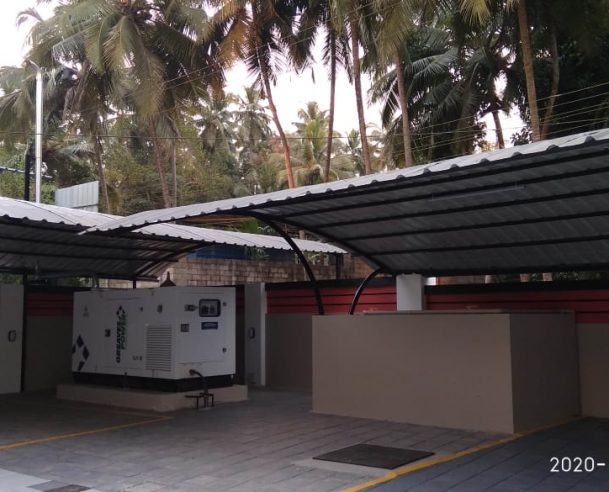 DIESEL GENERATOR : 30-11-2020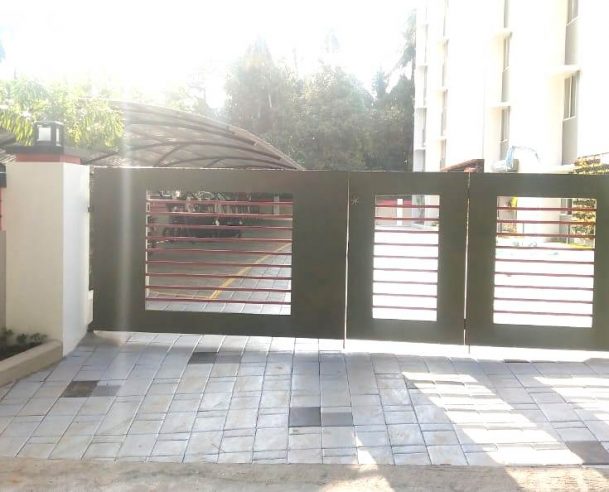 GATE : 30-11-2020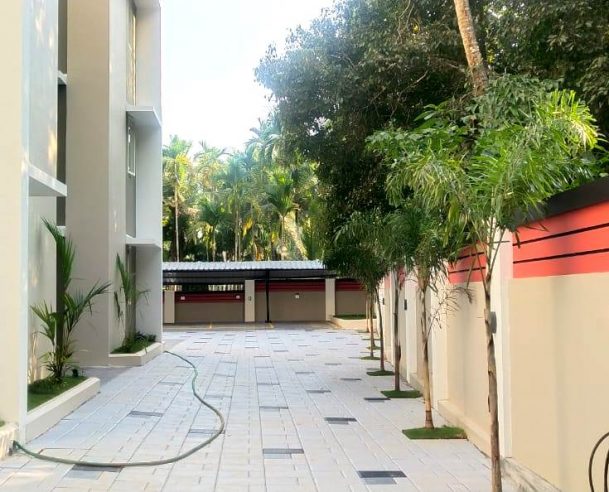 WEST SIDE : 30-11-2020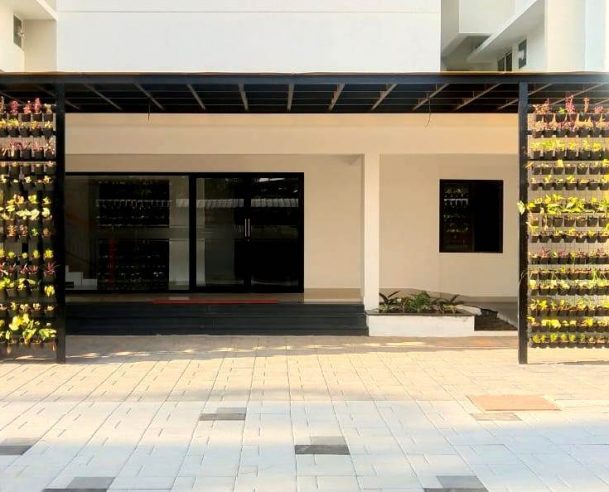 ENTRY TO BUILDING : 30-11-2020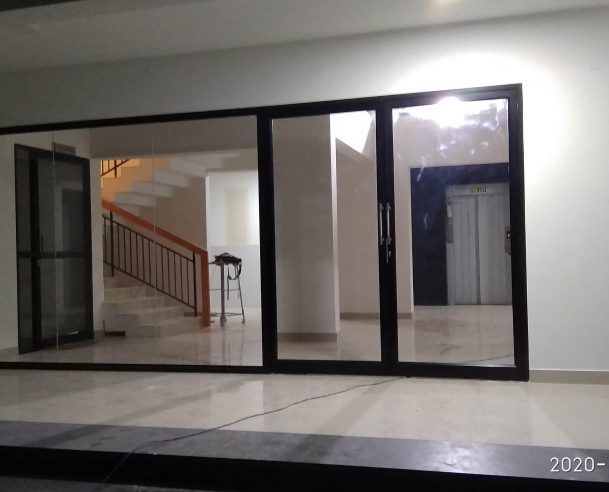 ENTRANCE TO GROUND FLOOR LOBBY : 31-10-2020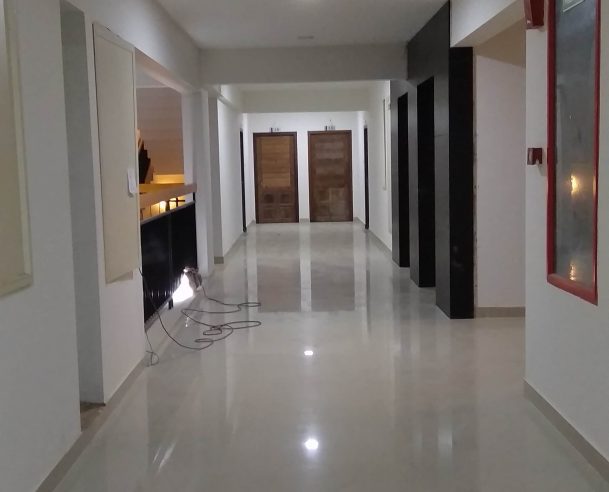 TYPICAL LOBBY : 31-10-2020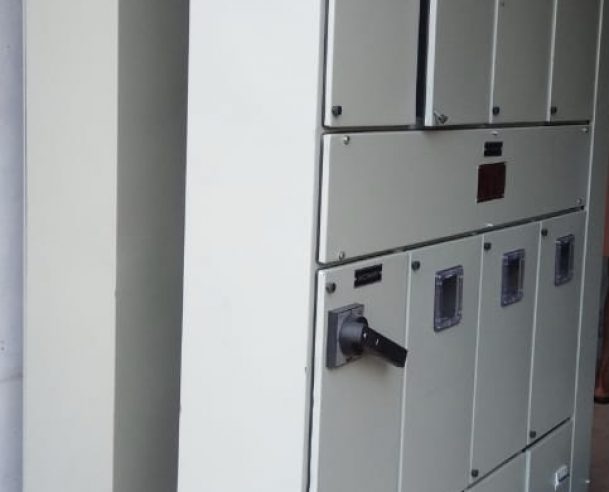 PANEL BOARDS IN ELECTRICAL ROOM : 30-09-2020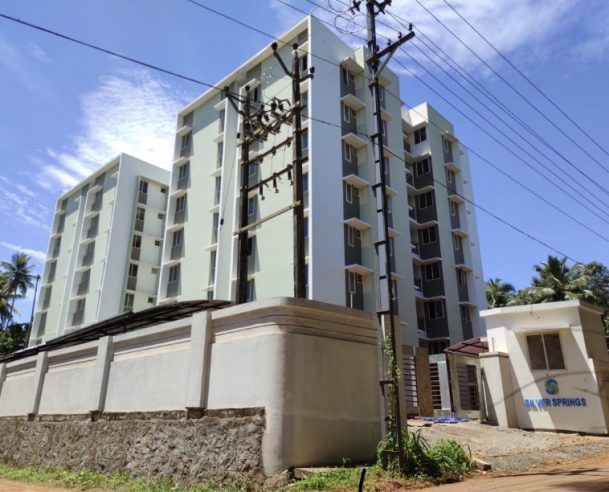 ELEVATION : 30-09-2020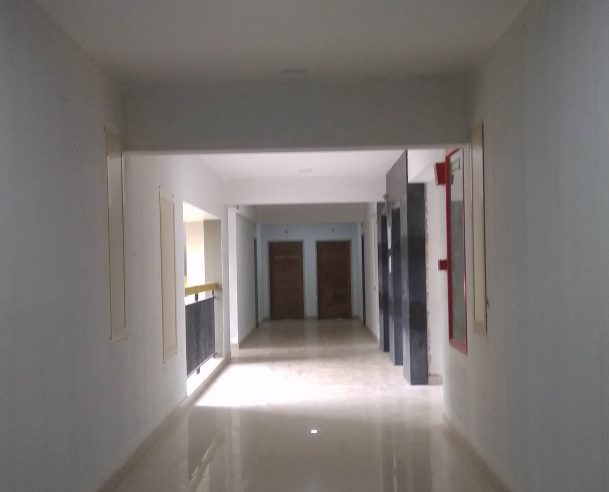 TYPICAL LOBBY : 31-08-2020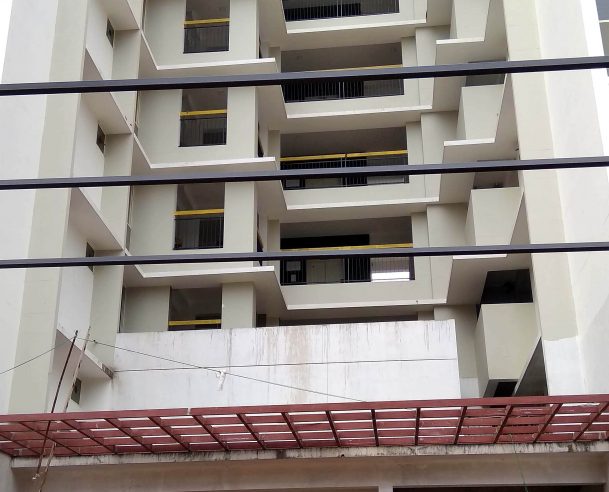 CANOPY AT ENTRANCE : 31-08-2020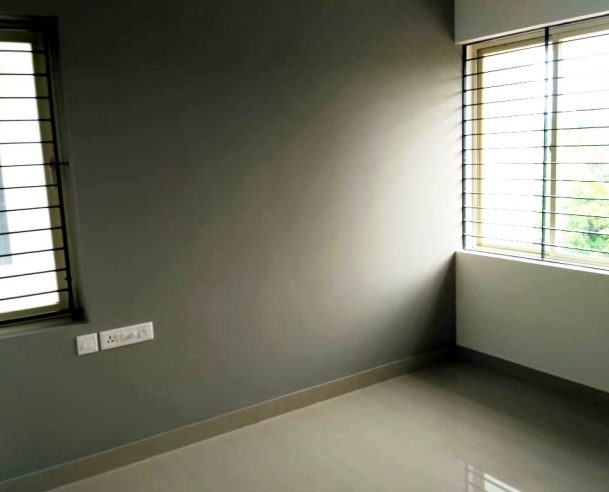 BED ROOM : 31-07-2020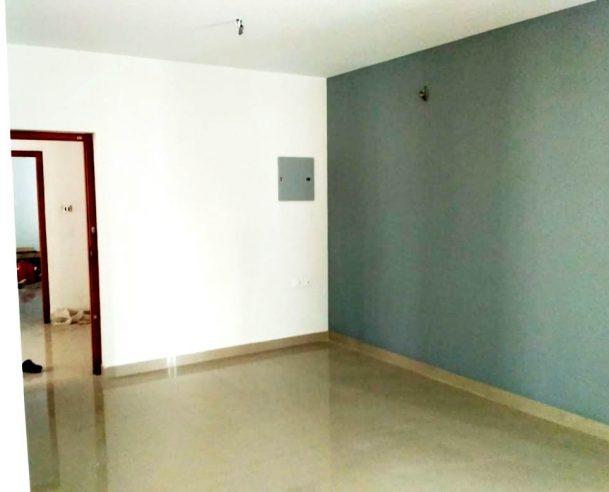 LIVING ROOM : 31-07-2020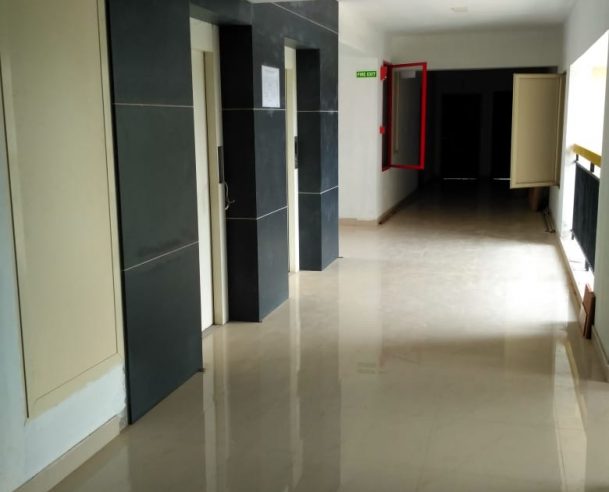 TYPICAL LOBBY : 31-07-2020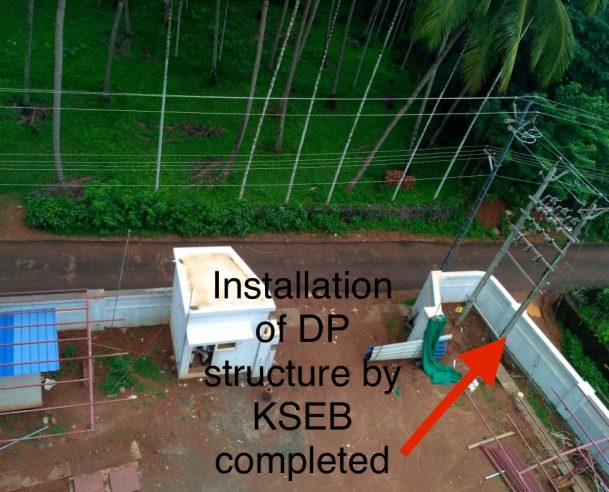 INSTALLATION OF DP STRUCTURE BY KSEB COMPLETED : 30-06-2020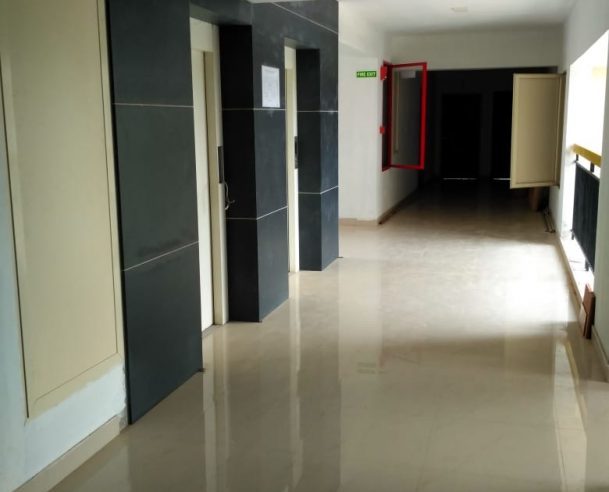 TYPICAL FLOOR LOBBY : 30-06-2020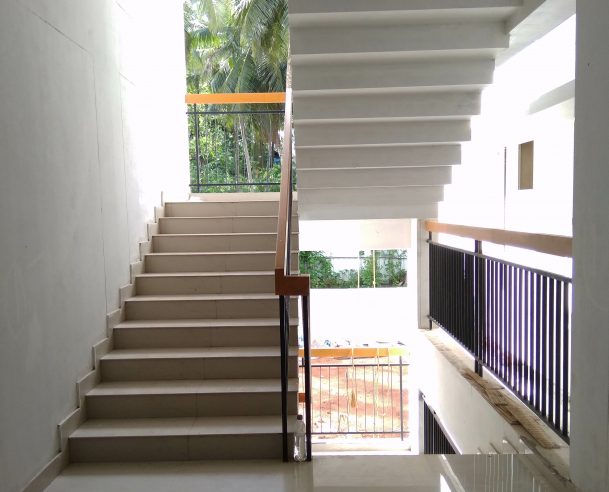 STAIRCASE & LOBBY : 31-05-2020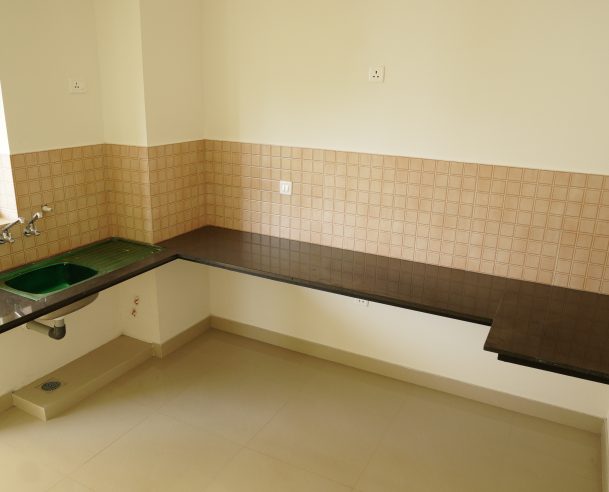 KITCHEN WORK IN PROGRESS : 29-2-2020
AS ON 29-2-2020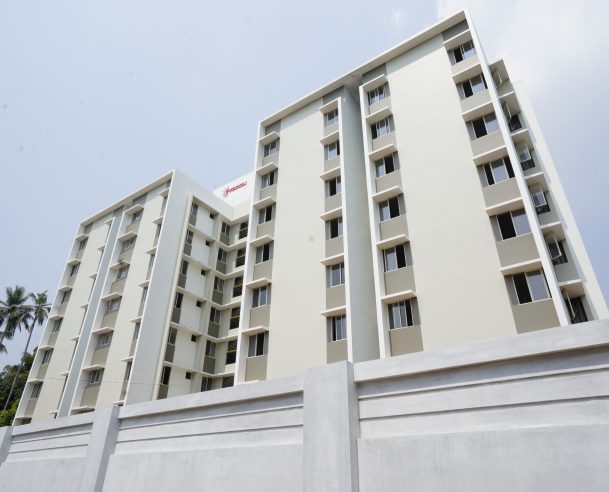 ELEVATION AS ON 29-2-2020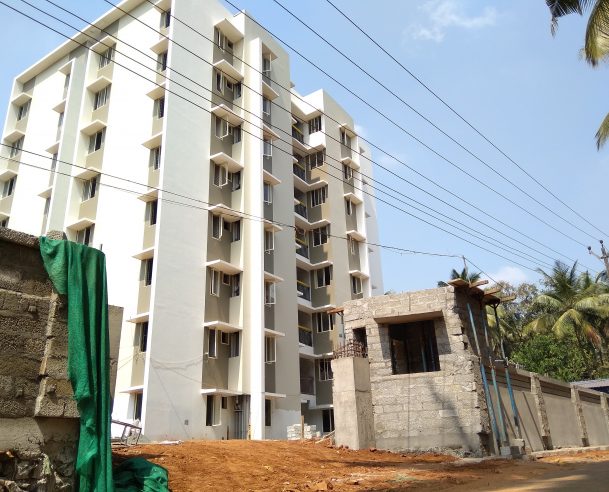 ELEVATION AS ON 31-1-2020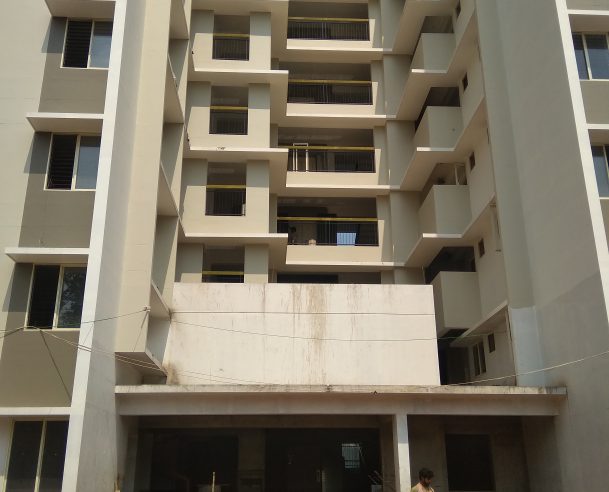 FRONT VIEW AS ON 31-1-2020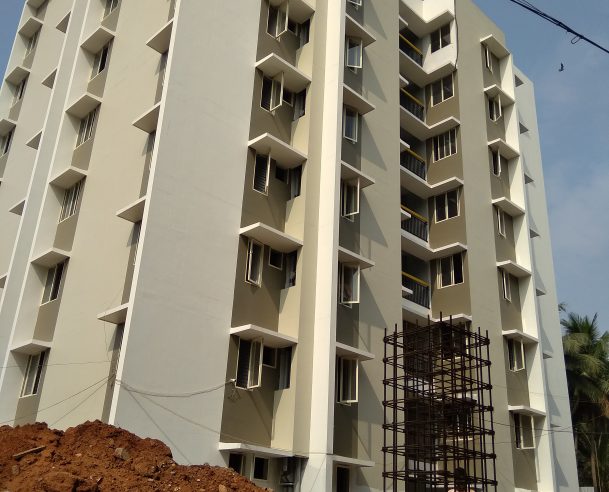 AS ON 31-12-2019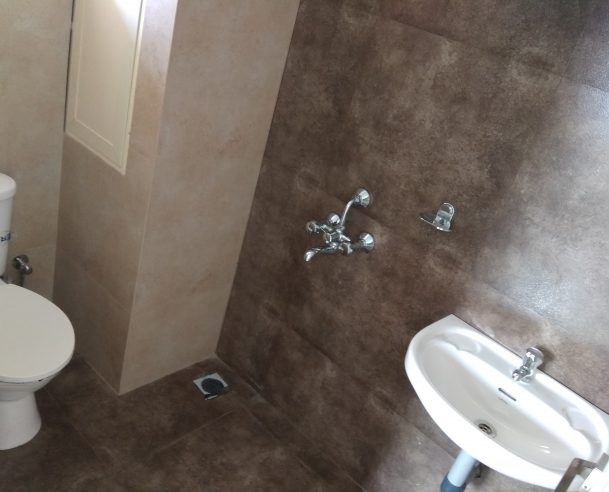 AS ON 31-12-2019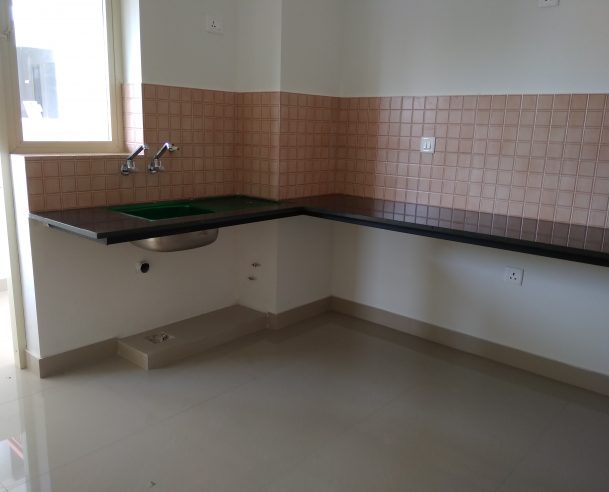 AS ON 31-12-2019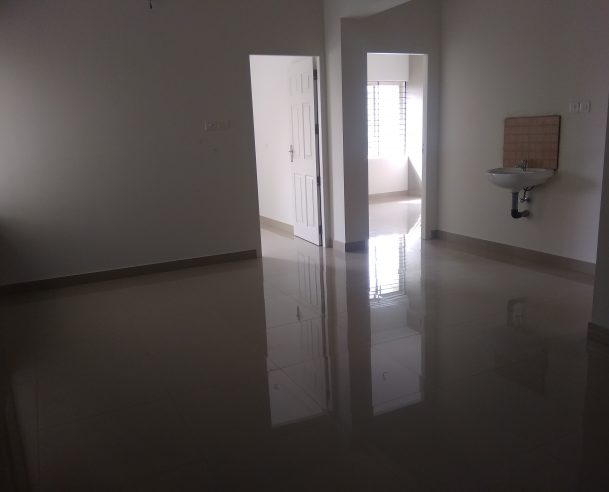 AS ON 31-12-2019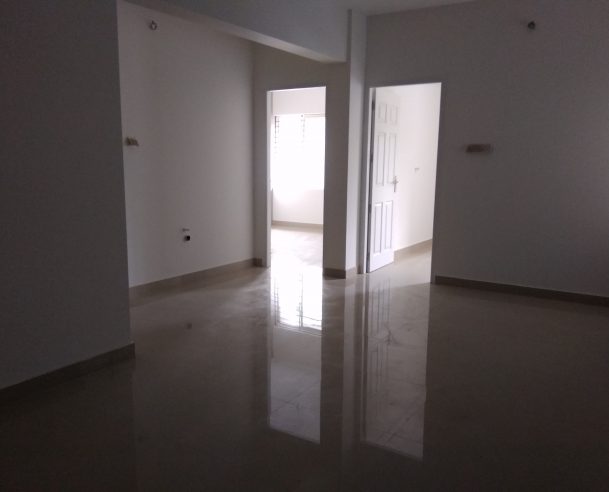 SECOND FLOOR TILE FLOORING IN PROGRESS (92% completed) [30-11-2019]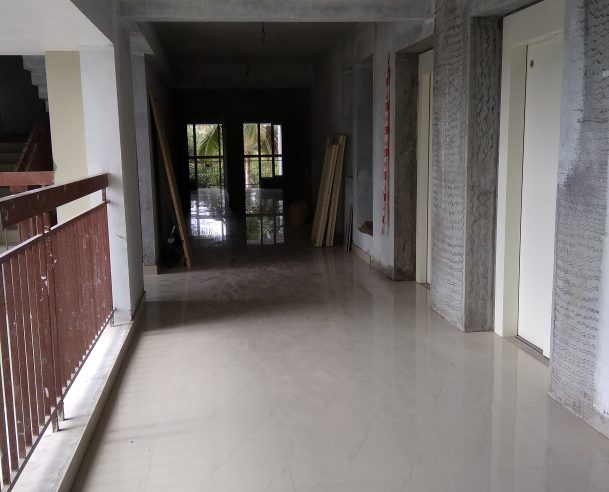 TILE WORK IN PROGRESS [30-11-2019]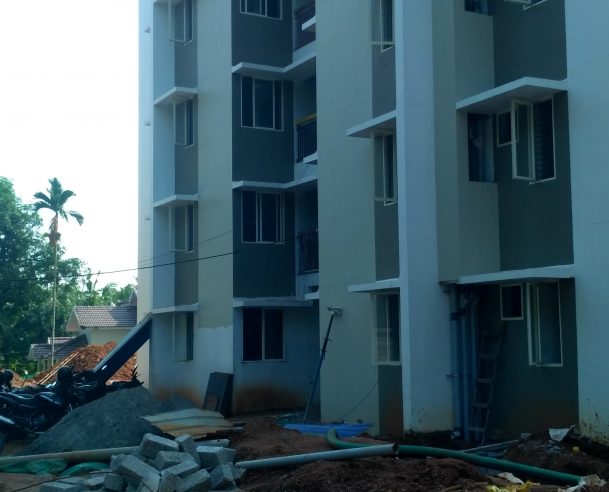 AS ON 31-10-2019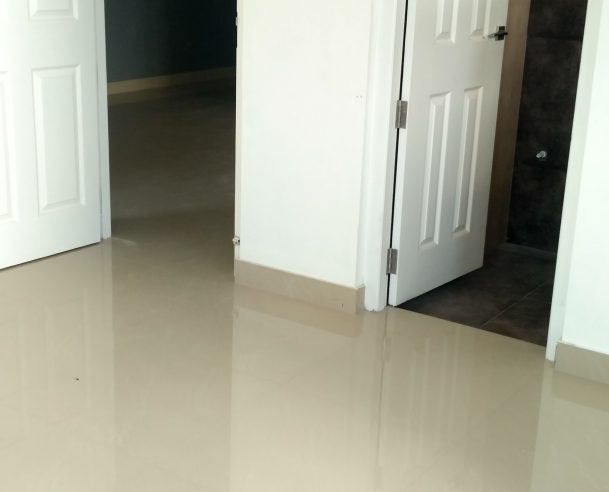 AS ON 31-10-2019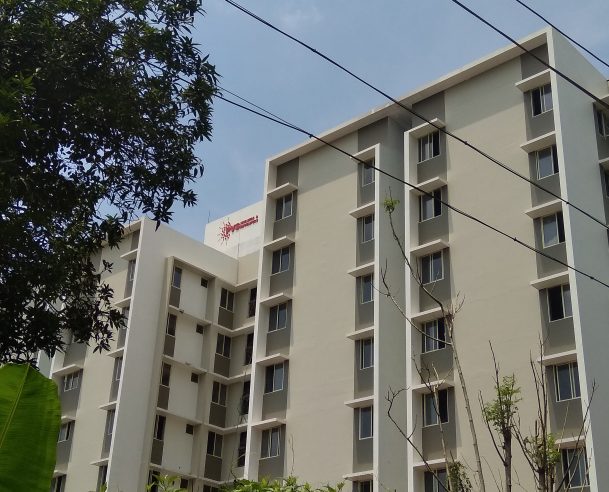 AS ON 30-09-2019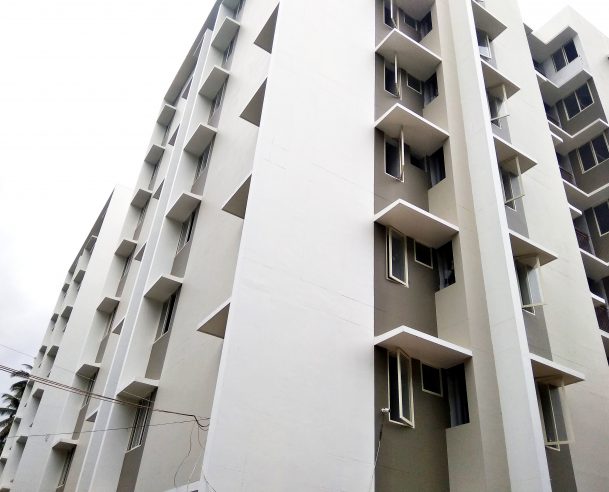 ELEVATION 2 31-08-2019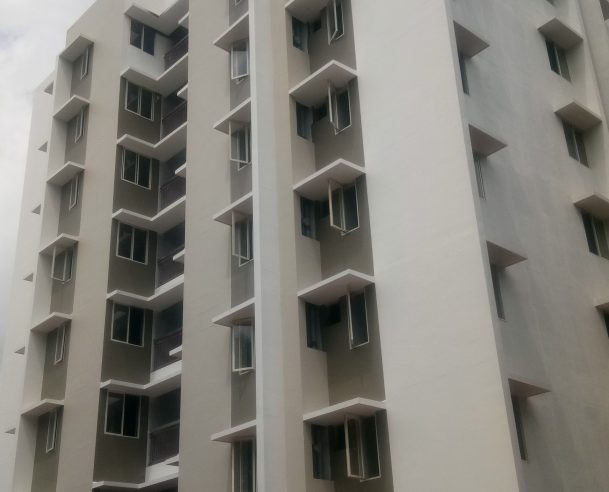 ELEVATION 1 31-08-2019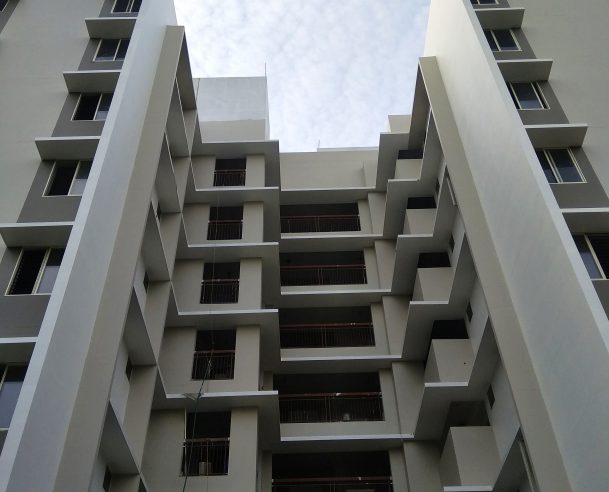 As on 31-07-2019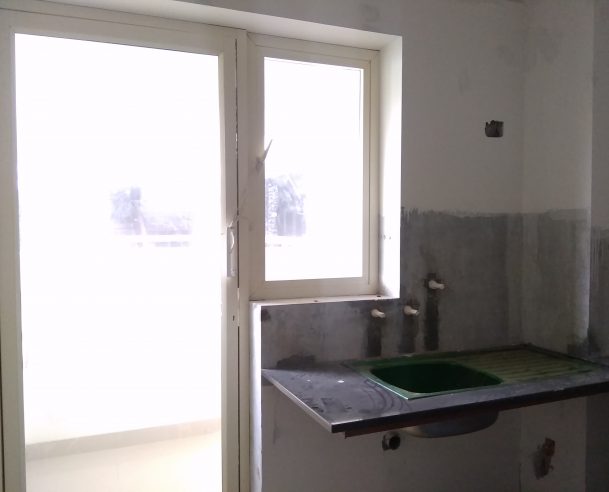 As on 31-07-2019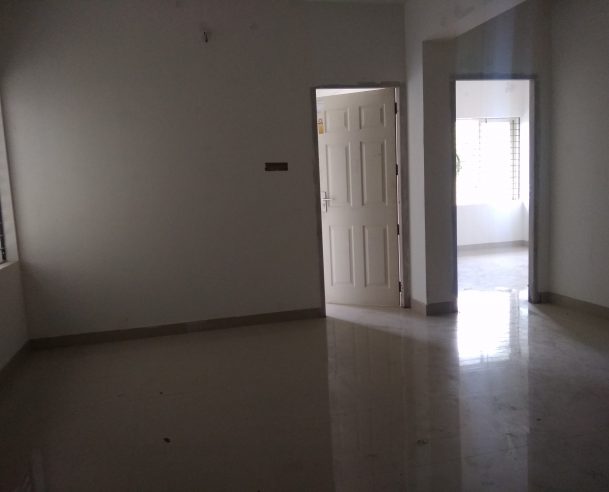 As on 31-07-2019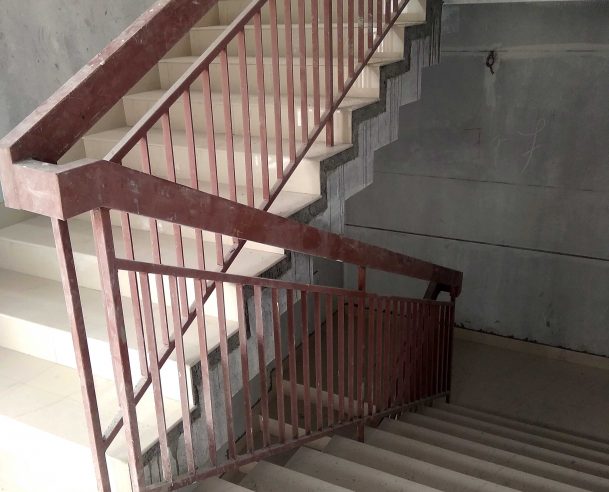 As on 31-07-2019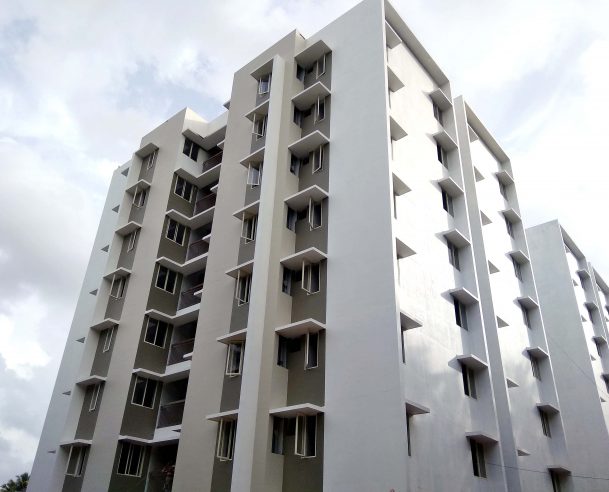 As on 30-06-2019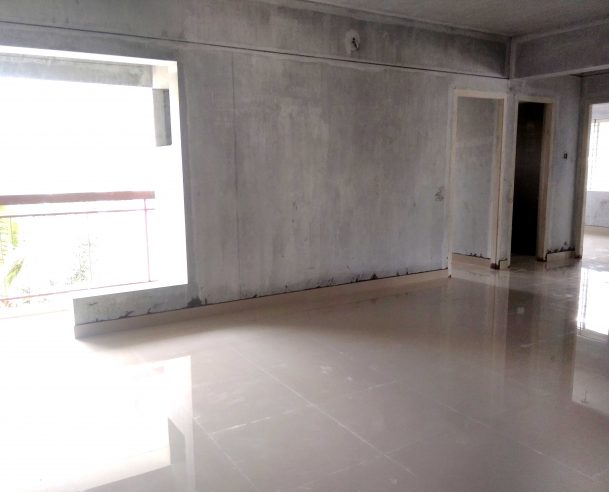 As on 30-06-2019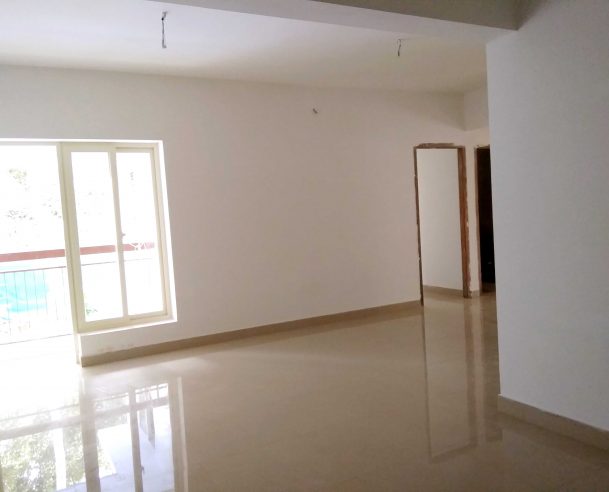 AS ON 31-05-2019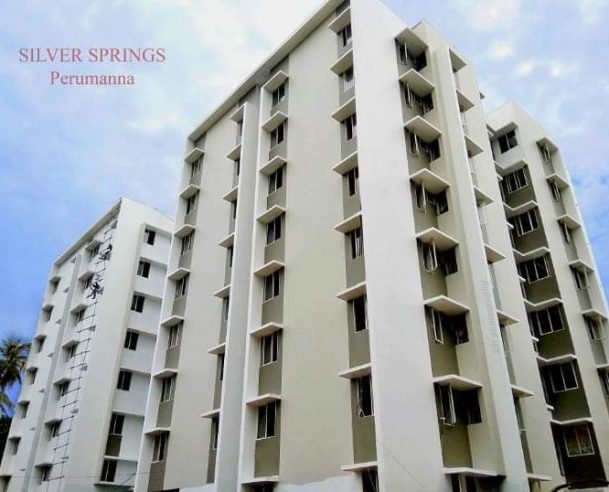 AS ON 31-05-2019
AS ON 30-04-2019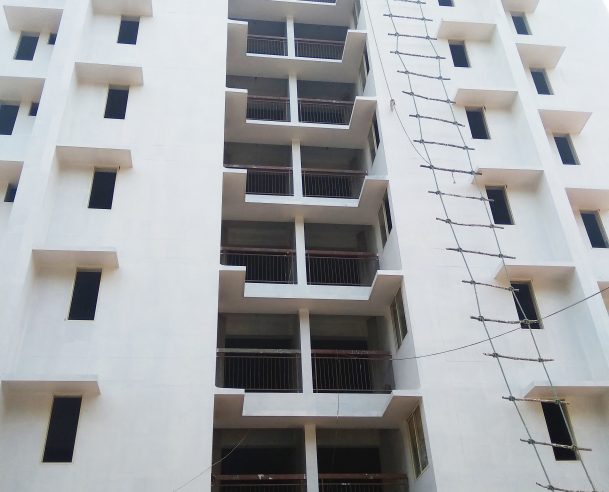 AS ON 31-03-2019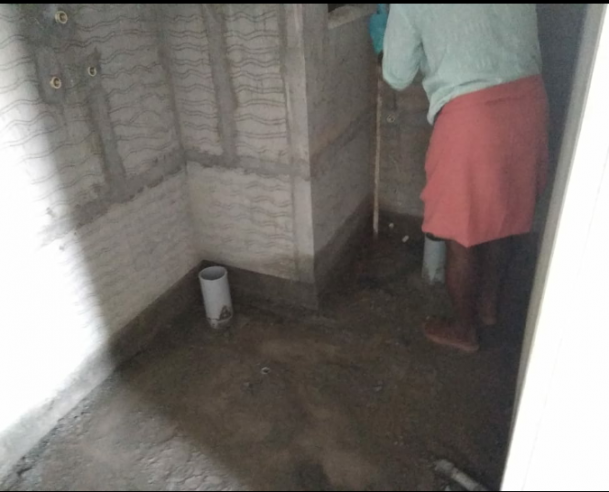 WATERPROOFING WORK IN TOILETS 28-02-2019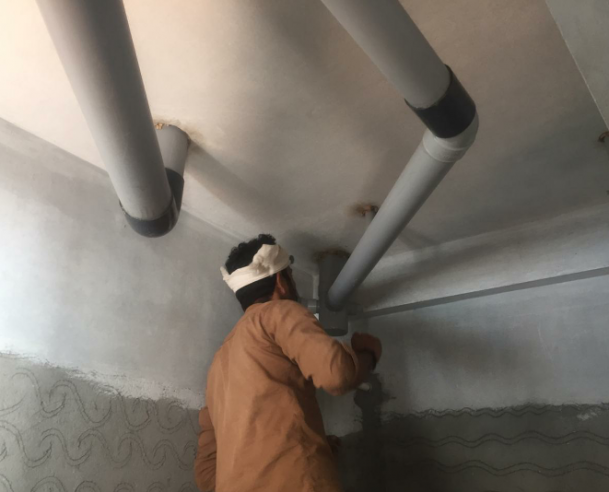 PLUMBING WORK IN PROGRESS 28-02-2019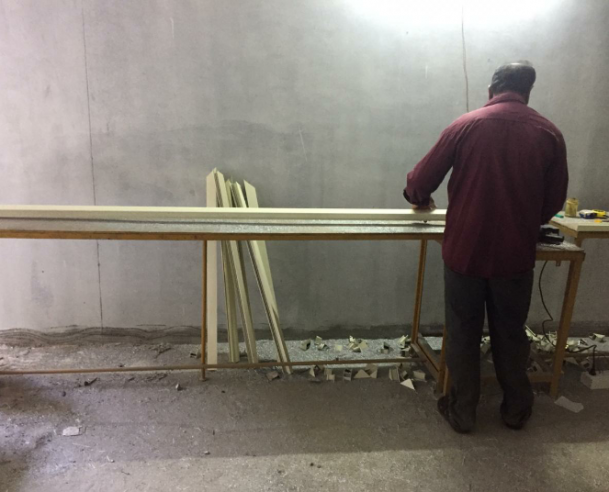 ALUMINIUM FABRICATION WORK IN PROGRESS 28-02-2019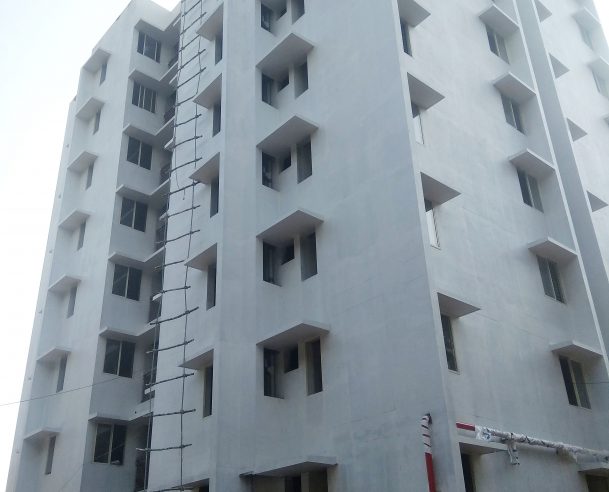 As on 31-01-2019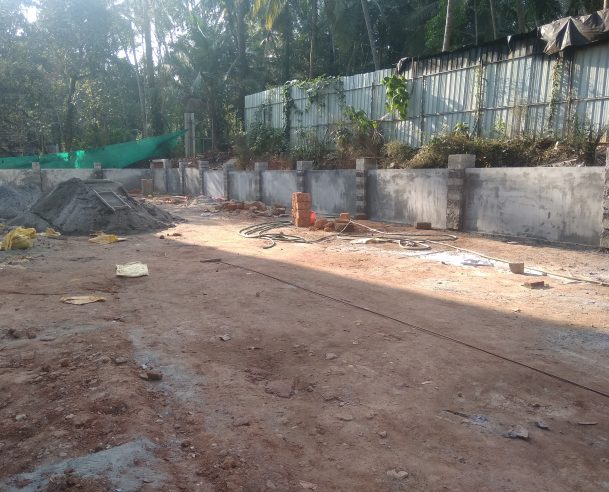 COMPOUND WALL WORK IN PROGRESS - (25% COMPLETED) 31-01-2019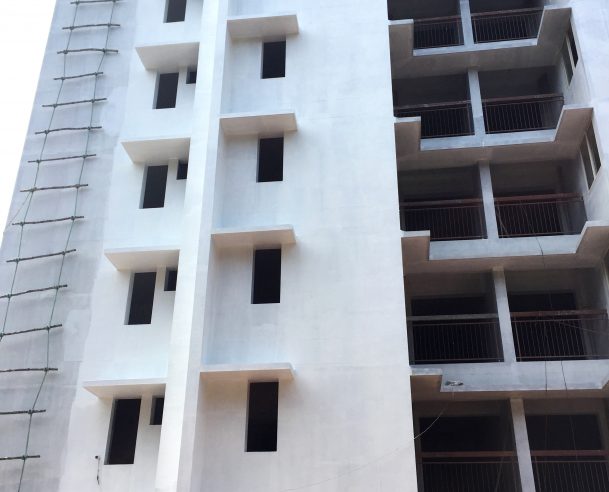 EXTERNAL PLASTERING COMPLETED (29-11-2018)
INDUSTRIAL WORK IN PROGRESS 31-10-2018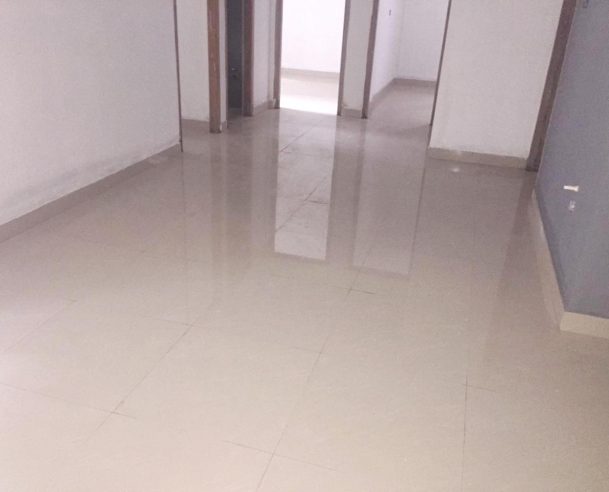 FIRST FLOOR TILE FLOORING WORK IN PROGRESS (30% COMPLETED) 31-10-2018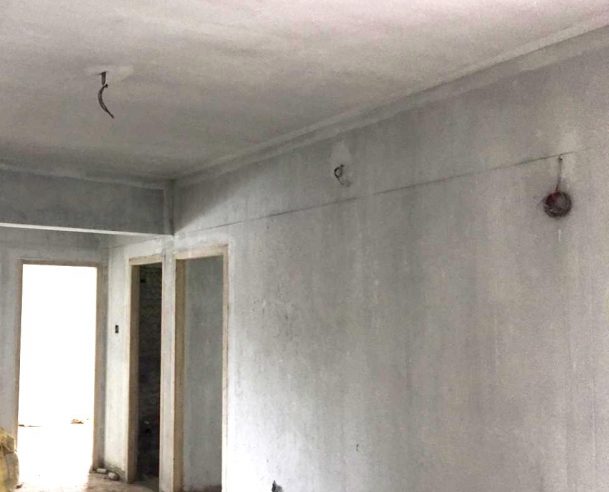 GROUND FLOOR -INTERNAL PLASTERING 60% COMPLETED & DOOR FRAME FIXING 80% COMPLETED 30-09-2018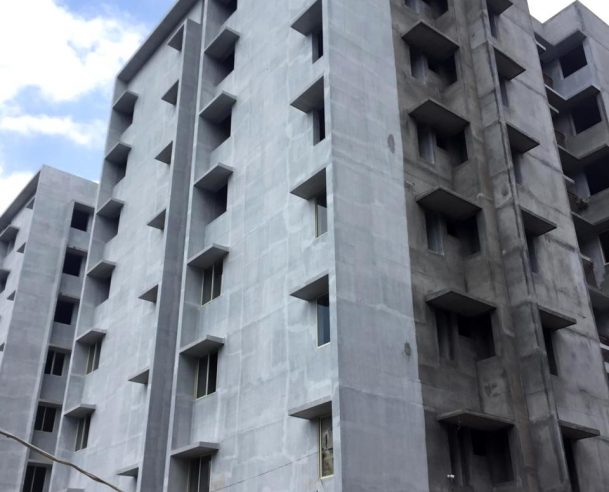 EXTERNAL PLASTERING 95% COMPLETED 30-09-2018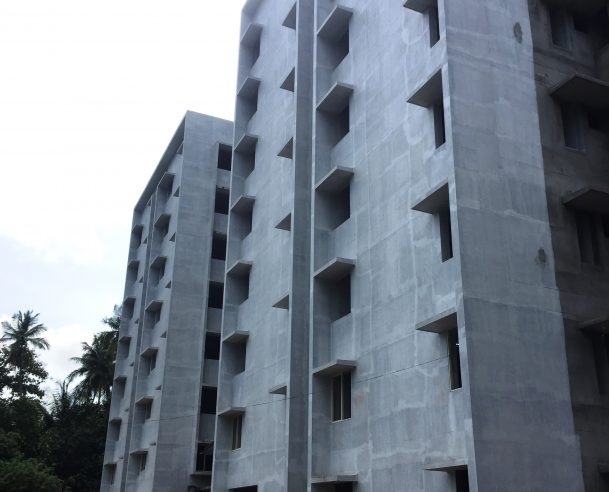 GROUND FLOOR POINT WIRING : WORK IN PROGRESS (50% COMPLETED) : 30-08-2018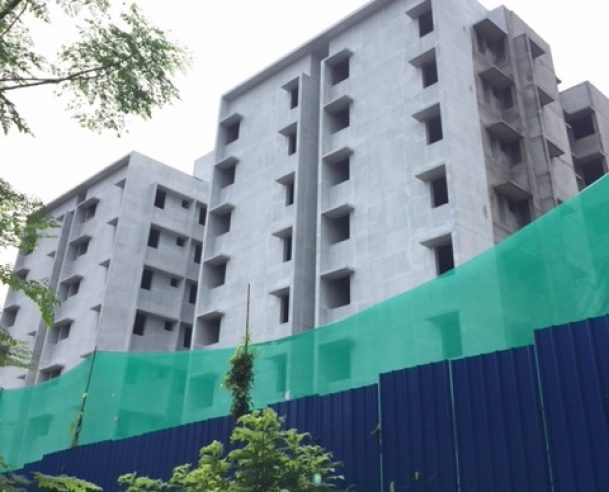 ALUMINUM WORK IN PROGRESS (60% COMPLETED) : 30-07-2018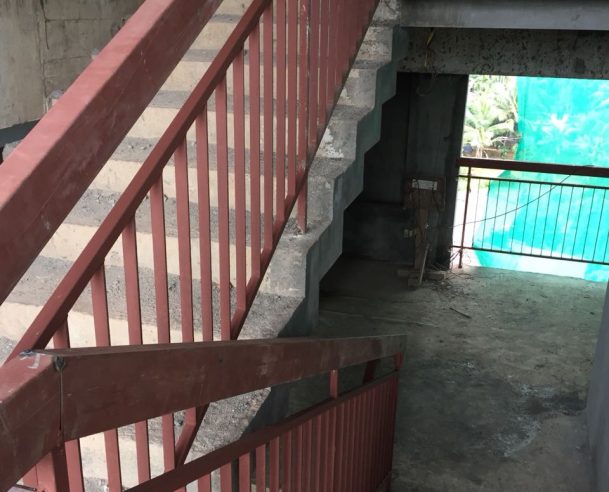 INDUSTRIAL WORK PROGRESSING (40%COMPLETED) 30-06-2018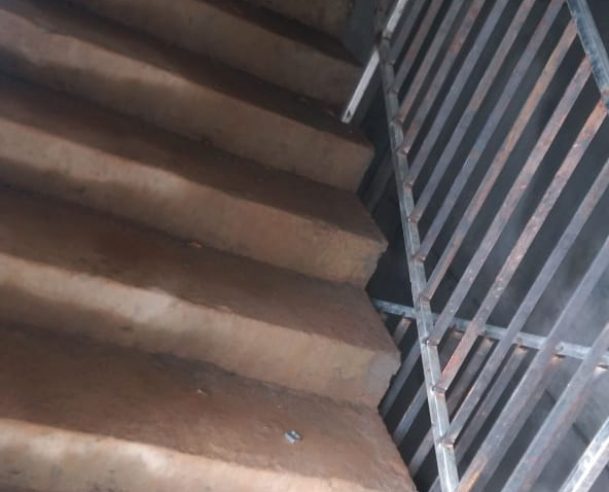 STAIR HANDRAIL FIXING WORK IN PROGRESS 30-5-18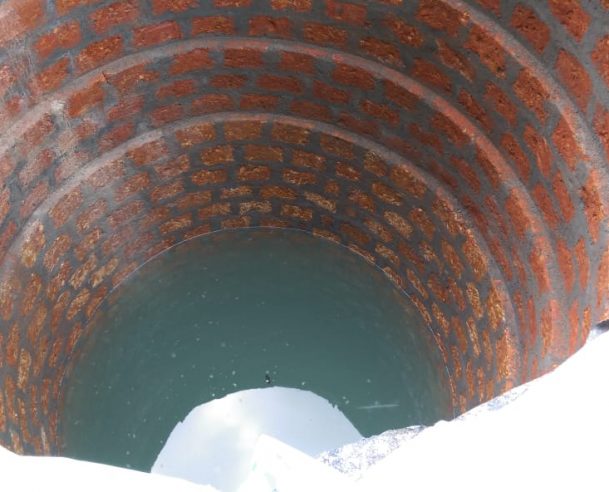 OPEN WELL EXCAVATION & MASONRY WORK COMPLETED 30-5-18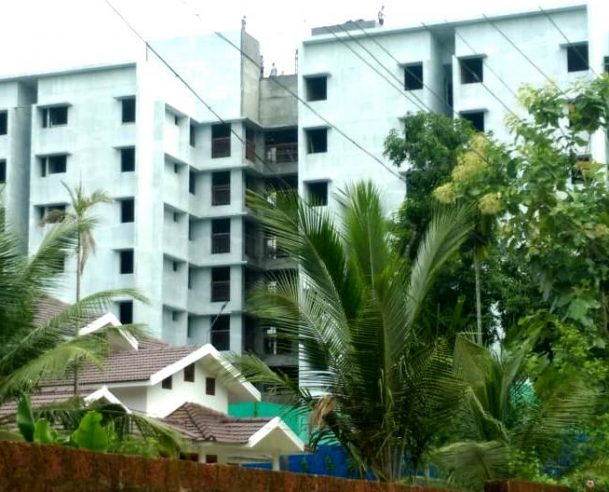 EXTERIOR PRIMER COAT APPLYING 30-05-18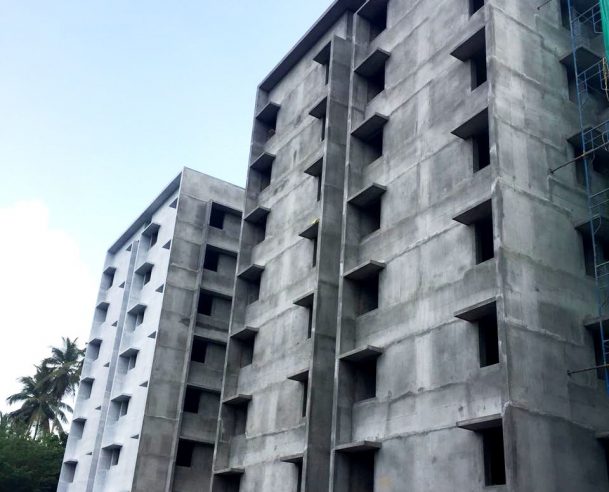 EXTERIOR PRIMER WEST SIDE - WORK IN PROGRESS 05-05-2018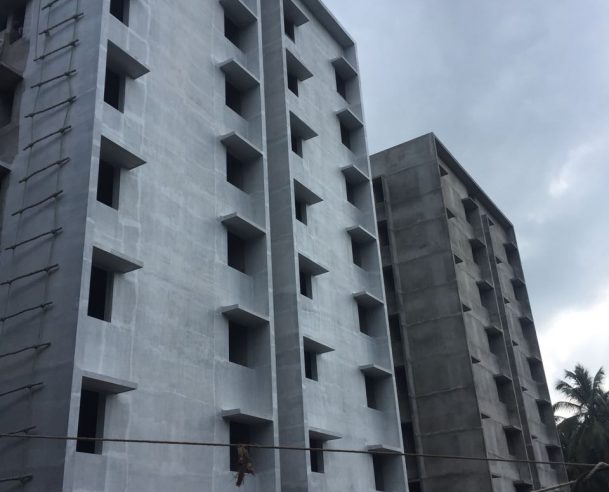 OUTSIDE PLASTERING - NORTH SIDE - WORK IN PROGRESS 30-4-2018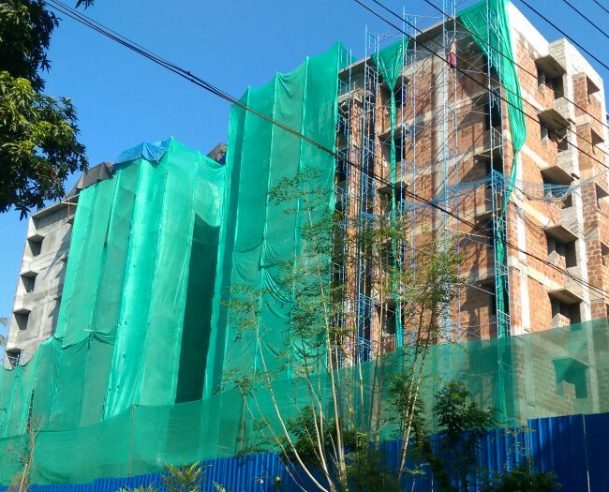 INTERNAL PLASTERING PROGRESSING AT 4TH FLOOR 15-3-2018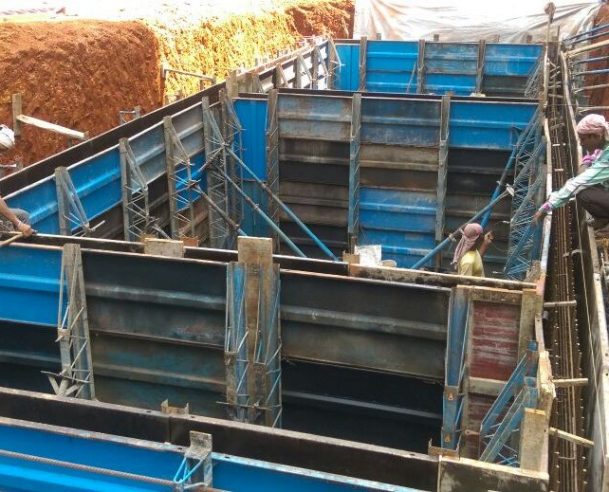 SUMP TANK WORK PROGRESSING 15-3-2018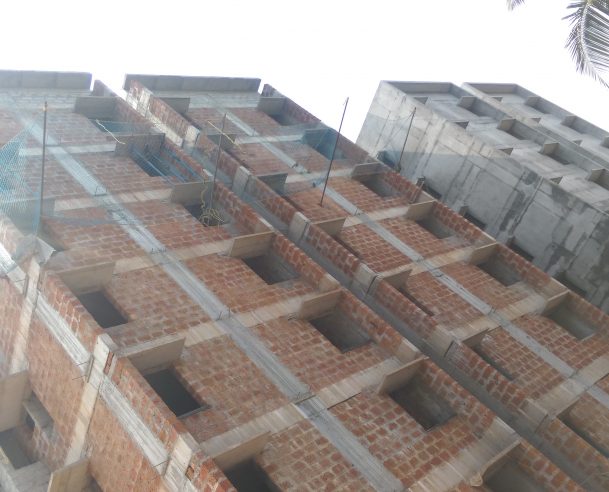 MASONRY WORK 4TH TO 7TH FLOOR COMPLETED ON 15-02-2018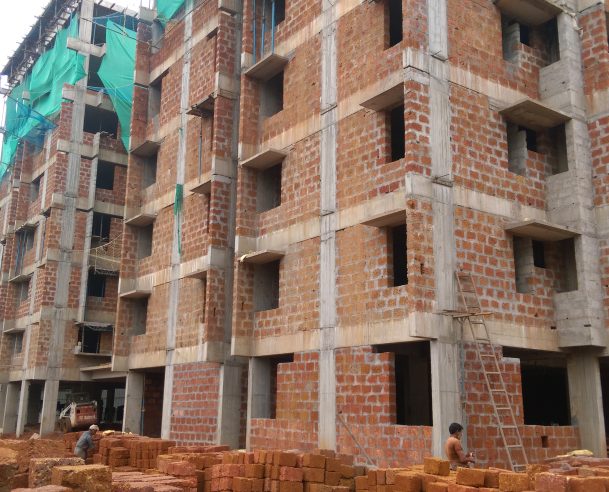 SIXTH FLOOR CEILING PLASTERING COMPLETED ON 01-12-2017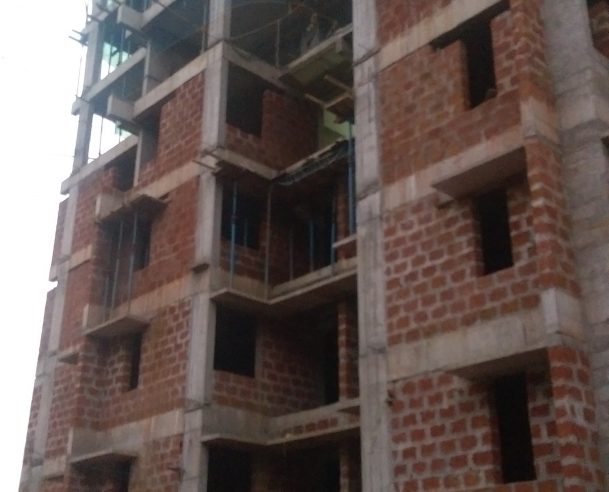 SEVENTH FLOOR STRUCTURAL WORK COMPLETED ON 17-11-2017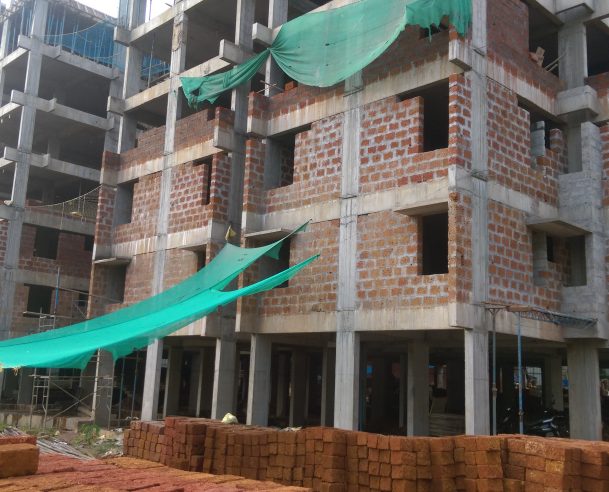 SIXTH FLOOR STRUCTURAL WORK COMPLETED ON 28-10-2017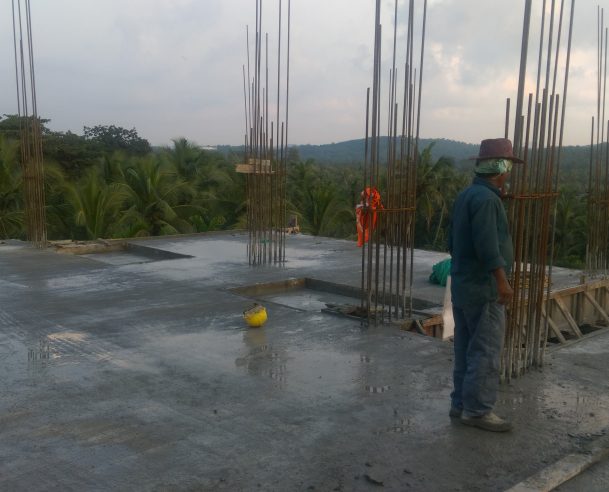 FIFTH FLOOR STRUCTURAL WORK COMPLETED ON 10-10-2017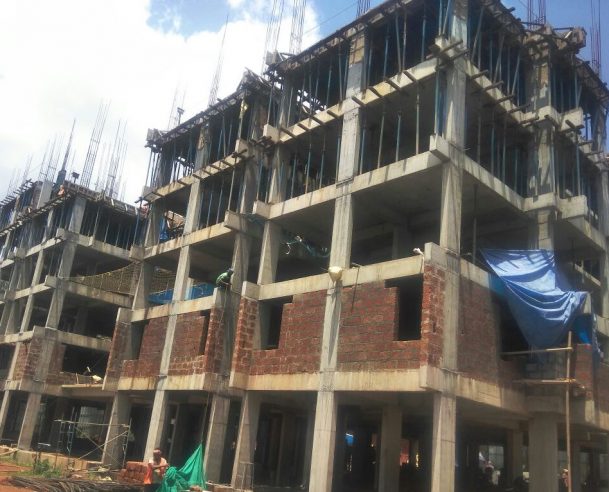 AS ON 01-10-2017
FOURTH FLOOR STRUCTURAL WORK COMPLETED ON 23.09.2017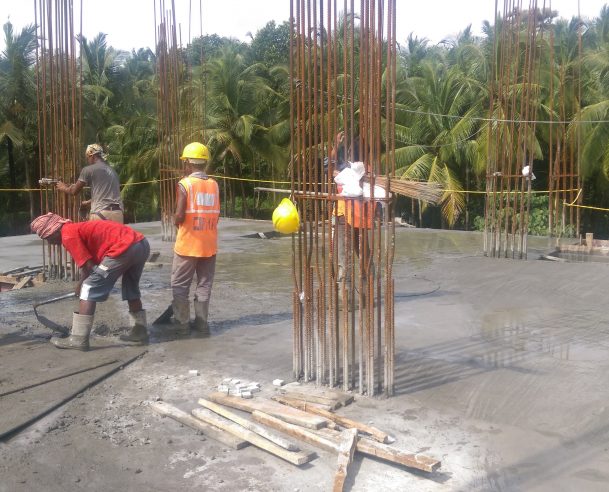 THIRD FLOOR STRUCTURAL WORK COMPLETED ON 09.09.2017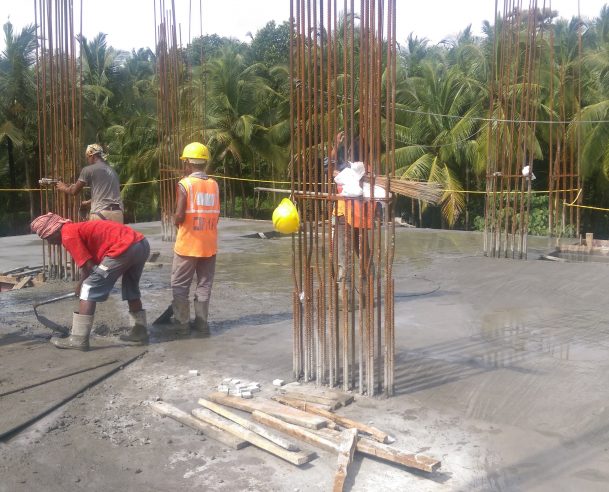 SECOND FLOOR STRUCTURAL WORK COMPLETED ON 21.08.2017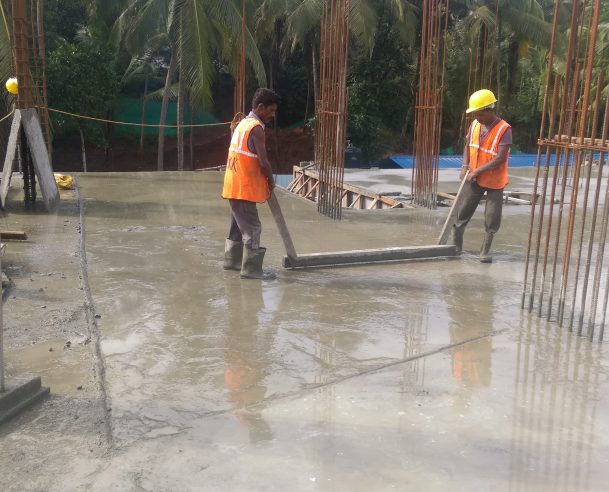 FIRST FLOOR STRUCTURE COMPLETED ON 07.08.2017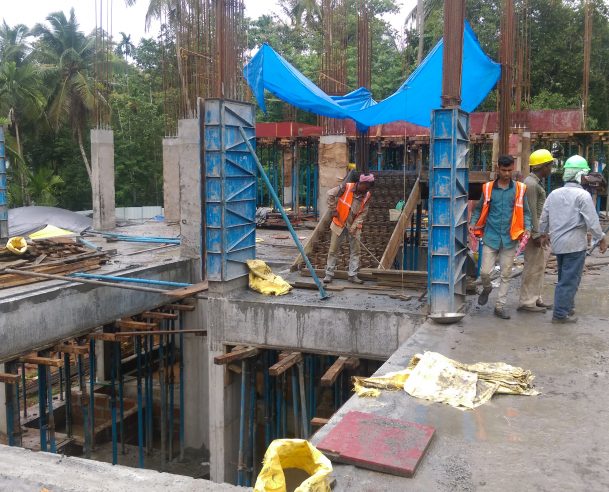 GROUND FLOOR STRUCTURAL WORK COMPLETED ON 19.07.17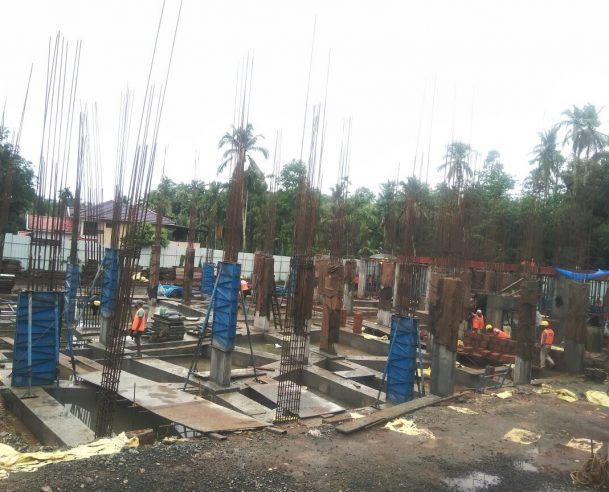 CURRENT STATUS ON 30.06.17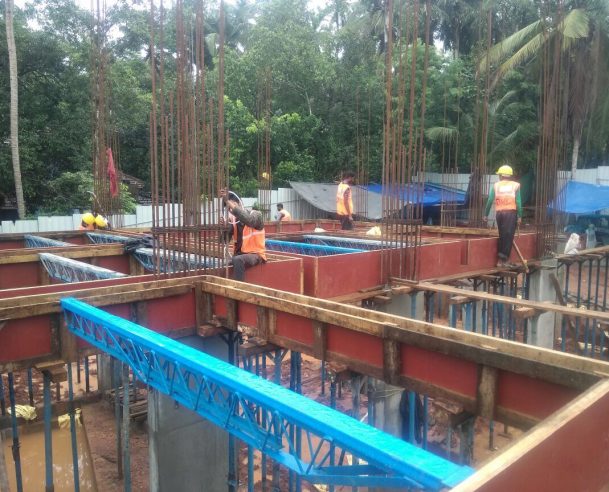 CURRENT STATUS ON 30.06.17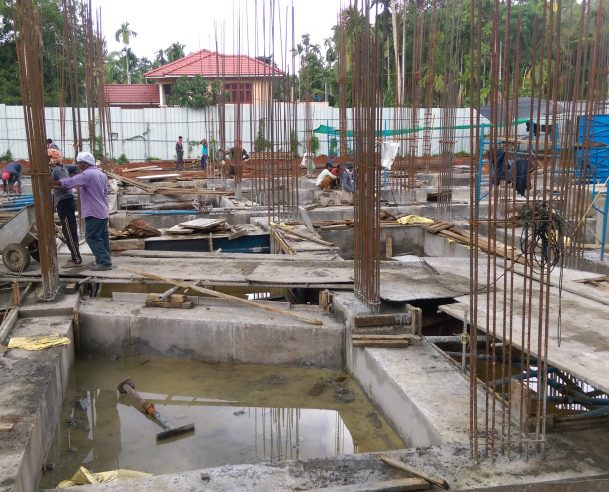 CURRENT STATUS ON 21.06.17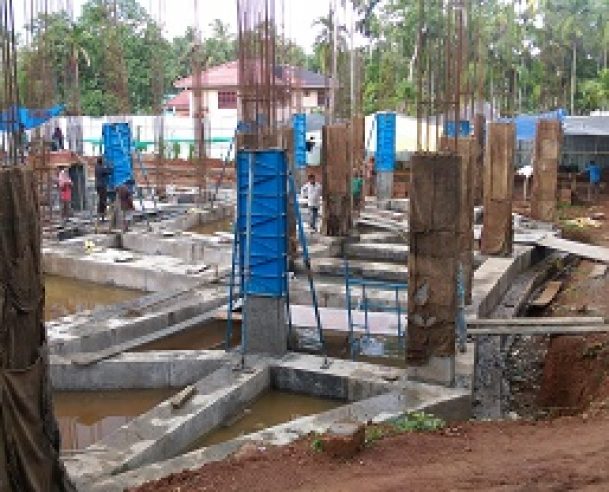 CURRENT STATUS ON 21.06.17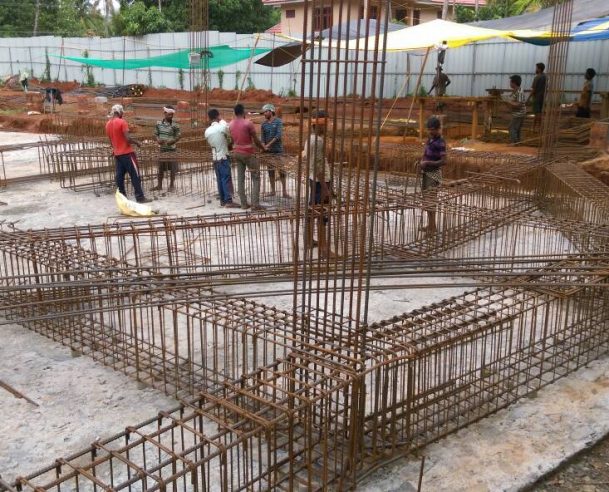 WORK STATUS AS ON 02/06/17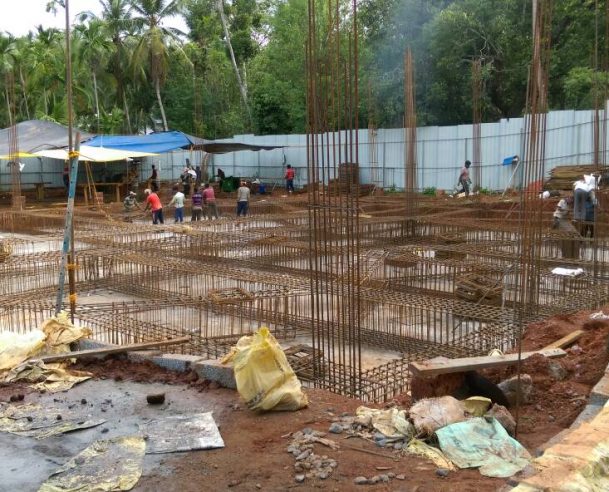 WORK STATUS AS ON 02/06/17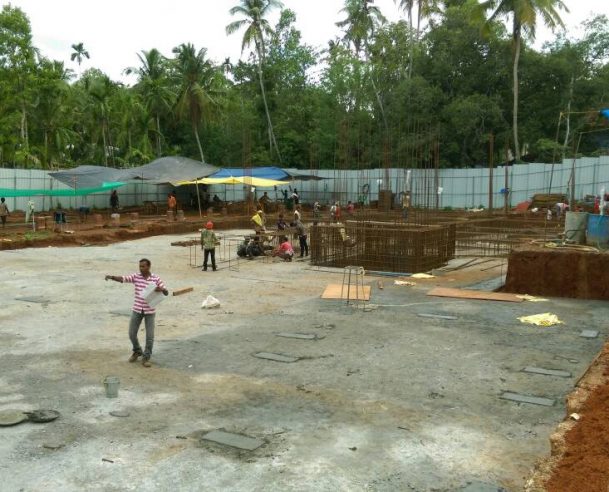 CURRENT STATUS AS ON 02/06/17