Overview
floor plans
Specifications
Amenities
Availability
Location
Current status
Basic Details
Land extent:
52 cents
No.of Floors:
B + G + 14
Total Flats:
46
Type:
2 Bhk (1408 Sq.ft )
3 Bhk (1913 Sq.ft,2074 Sqft ,2092 Sq.ft)
4 Bhk (2330 Sq,ft)
About 50 Crossroads
Our new project in the segment of Uber luxury homes named "50 Crossroads" in YMCA Cross Road, Calicut.
This New Ultra Luxury home from PVS Builders & Developers is all set to raise the standards of luxury living to heights never seen before. At PVS builders calicut, we understand a good design have positive impact on your lifestyle. We have put together the best team in the field of architecture in the country to creat this mile stone project. Architect of the building N.M.Salim & Associates is one of best known practices in south India with numerous known buildings to their credit. We teamed up with one of the most innovative and international award winning studio Collaborative Architecture to design and curate Interior Architecture of the project.
In their previous association, the N.M.Salim & Associates designed space has won 4 international awards for its highly innovative public space design and had been widely published internationally.
BUILDING PERMIT NO - TP11-BA(25246)2016 DT 24.10.2019
RERA Number: K-RERA/PRJ/119/2020
Civil
All RCC structure shall abide to the IS: 456 standards & the latest IS codes.
All outside wall are in laterite masonry/solid cement block and Inside walls in single brick masonry/solid cement block.
Covered car park in the basement & ground floor
Tiling
Imported / Italian marble in Living Dining
Wooden flooring in Master bed rooms
High quality vitrified tile flooring with spacer in bedrooms, common area, Kitchen & balcony
Slip free vitrified/high quality ceramic floor tiles with spacer in bathrooms
Bathroom wall ceramic tiles up to false ceiling
Granite Kitchen counter with ceramic tile dado up to 60cm height for kitchens
Kitchen
Anti- scratch sink and tall body revolving sink mixer
Water purifier point.
Electrical points for washing machine, dishwasher & exhaust fan
Adequate power points in kitchen
Points for Kitchen sink crusher
Telephone points in kitchen
Doors & Windows
PU finished Imported Designer doors - 45mm thick door shutters with architrave, treated solid wood core, Acoustic seal,  and Hafele or equivalent hardware
Door stopper provided for all doors except bathroom doors
Heavy grade electroplated aluminium sliding windows system with Ms grill
Glass balcony railing
Painting
All rooms with 2 coats putty Royale grade emulsion.
External walls-2 coats of exterior emulsion over primer coat.
ELECTRICAL
3 Phase connection with independent KSEB meters for each apartments
Concealed wiring using PVC conduits
Provision for TV & telephone in living room & master bedroom
AC point in all bedrooms
Premium quality modular switches
Provision for Geyser & Exhaust fan in all bathrooms.
24 hr stand by generator for elevators, common area & uninterrupted power supply restricted to 750W in each apartment
SANITARY /CP FITTINGS
White color Sanitary ware - Gessi ,Villeroy & Boch. or equivalent
Wall hung EWC with concealed cistern, press button flush.
CP fittings - diverter/hot& cold mixer unit with shower facility, towel rod, robe hook, soap dish in all bathrooms- Gessi ,Villeroy & Boch.  or equivalent
Sensor tap at dining area
SECURITY / SAFETY FEATURES
Standard fire safety features- extinguishers, water hose reel, fire alarm system
Lightning arrestor
Access controlled lobby
Surveillance camera in the ground floor common area
WATER SUPPLY
KWA Water /Ground water sources through sump & over head tank
Lifestyle
Wifi enabled designer posh entrance lobby
Vastu friendly plan
Air-Conditioned Mini Theatre- projector & 5.1 Audio system
Safety
Surveillance camera in the ground floor common area
Access controlled lobby
Video door phone
Round the clock security
Intercom system with connection to guard point
Lightning arrestor
Modern fire fighting equipment as per KBR & Kerala fire service rules
Convenience
High speed Elevators
1 passenger & 1 service lift
Glass balcony railing.
LED lighting in common area
Common toilet & Washroom
Sewage Treatment Plant as per norms of Pollution control board
Centralized gas pipe supply
Car parking for all flats
Exclusive car wash area
Provision for cable/ Satellite TV.
Roof top open party deck
Provision for broad band internet connectivity
Electronic PABX system
Provision for telephone
Provision for A/C in bedrooms
Waste disposal system-Aerobic microbial composting of biodegradable material using biobin System
24 hr stand by generator for elevators, common area & uninterrupted power supply restricted to 750W in each apartment.
Recreation
Air Conditioned fitness centre
Swimming pool
Kids pool
Sauna bath
Steam bath
Jacuzzi
library / Tuition Room
Wi Fi connectivity in Library
Association Hall / Indoor games
Wifi enabled open party deck on terrace floor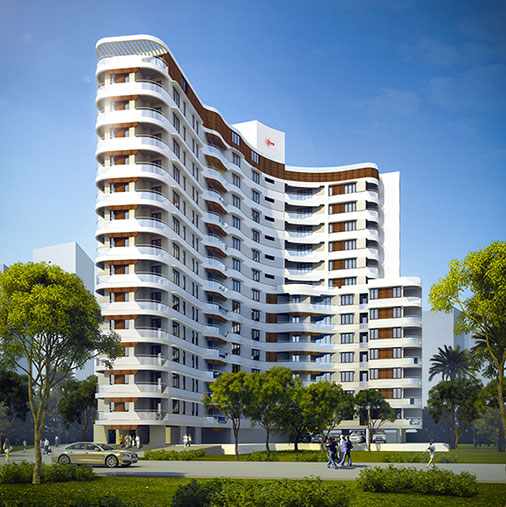 Optional Features
IP camera apartment monitoring
Smart Home Automation Customization

Lighting Control
Fan Control
A/C Control
Entrance management
Curtain Control
Mood lighting
Virtual Parenting

Kitchen
Designer kitchen, Ply carcass and PU finished ply shutters. Imported granite top, high quality Hood, Hob and soft closing drawers and shutter mechanism.
Provisions for oven and Microwave
---
50 Crossroads, YMCA Cross Road, Calicut
12 Available
4 Reserved
30 Sold
| | | | | | |
| --- | --- | --- | --- | --- | --- |
| Floor | Type-A | Type-B | Type-C | Type-D | Type-E |
| 1 | Available | Available | Available | Available |   |
| 2 | Sold | Reserved | Available | Reserved |   |
| 3 | Sold | Available | Available | Reserved |   |
| 4 | Sold | Sold | Available | Reserved |   |
| 5 | Sold | Sold | Available | Sold |   |
| 6 | Sold | Sold | Sold | Available |   |
| 7 | Sold | Sold | Sold | Available |   |
| 8 | Sold | Sold |   |   | Sold |
| 9 | Sold | Sold |   |   | Sold |
| 10 | Sold | Available |   |   | Sold |
| 11 | Sold | Sold |   |   | Sold |
| 12 | Sold | Sold |   |   | Sold |
| 13 | Sold | Sold |   |   | Sold |
|   |   |   |   |   |   |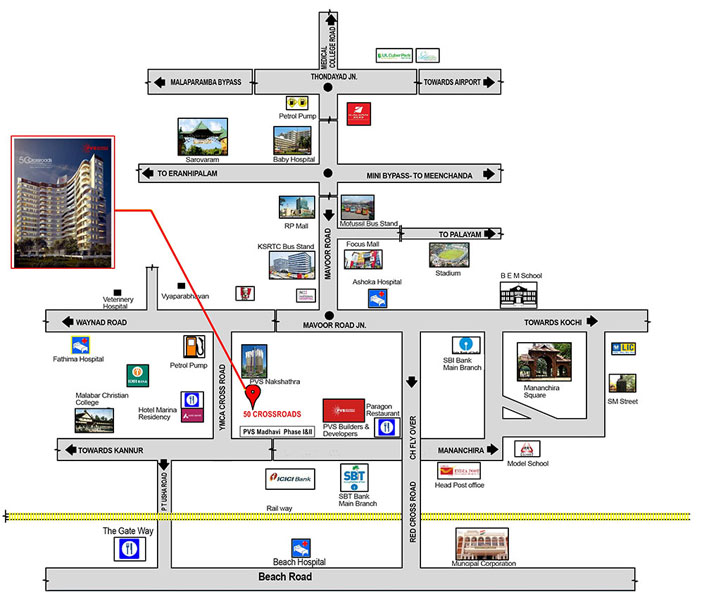 Easy Access
| | |
| --- | --- |
| School & Colleges: | 150 mtr |
| Shopping Complex: | 50 mtr |
| Restaurant: | 50 mtr |
| Banks & ATM: | 50 mtr |
| Hospitals: | 150 mtr |
| Place of Worships: | 150 mtr |
| Railway Station: | 1 km |
| Mananchira Park: | 350 mtr |
| Bus Stand: | 200 mtr |
| Beach: | 700 mtr |
| Airport: | 29 Kms |
| 5 Star Hotel: | 400 mtr |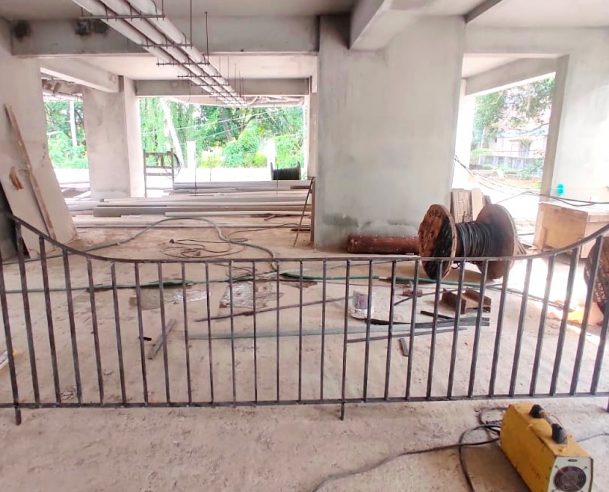 FABRICATION OF COMPOUND WALL GRILL : 30-04-2021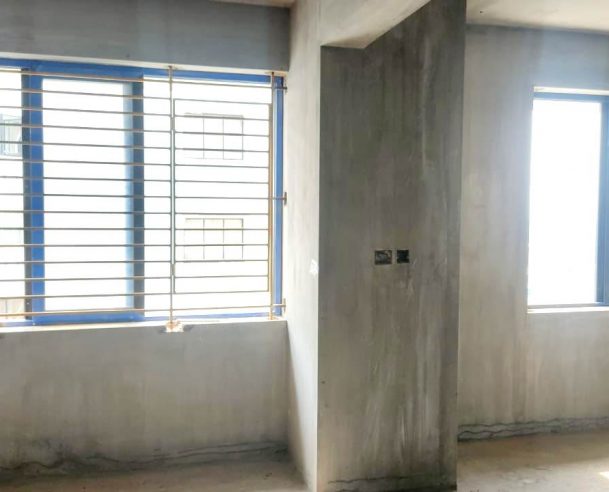 FIXING OF WINDOW GRILLS IN 14TH FLOOR AMENITIES AREA : 30-04-2021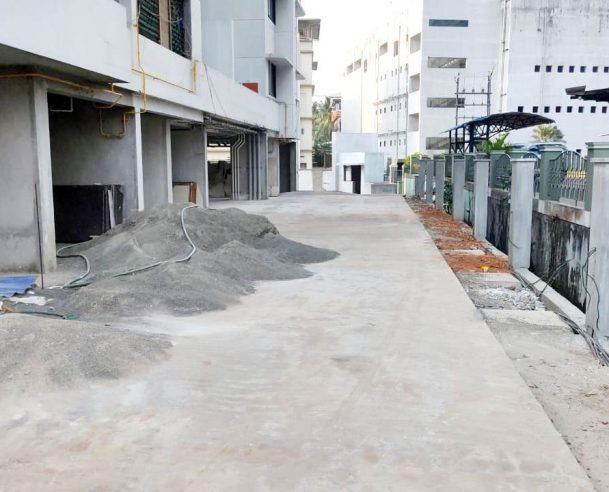 YARD WORK IN PROGRESS : 31-03-2021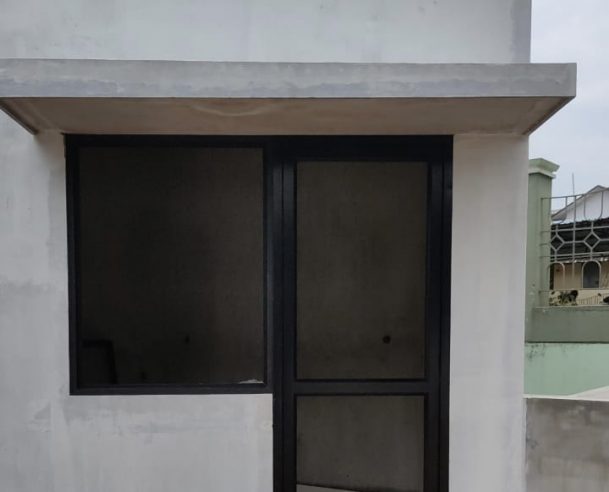 SECURITY CABIN WORK IN PROGRESS : 31-03-2021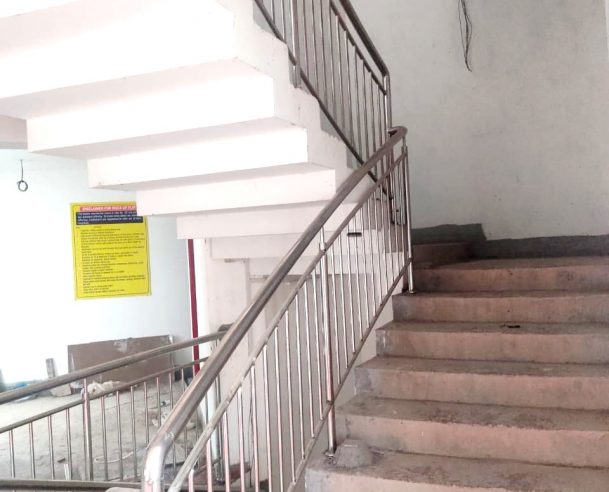 SS HANDRAIL WORK COMPLETED 2ND FLOOR TO 14TH FLOOR : 28-02-2021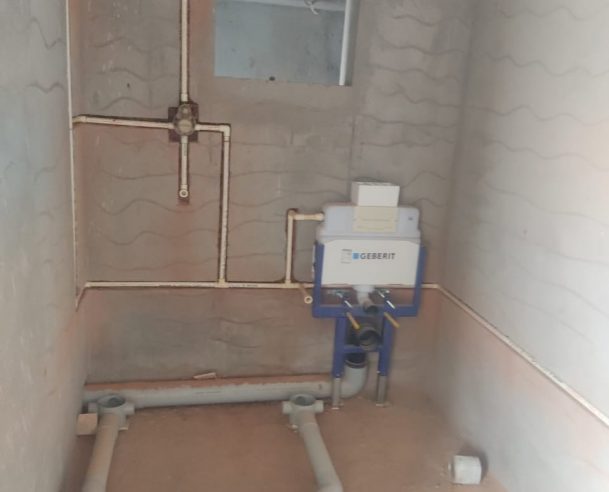 PLUMBING WORK IN 14TH FLOOR : 28-02-2021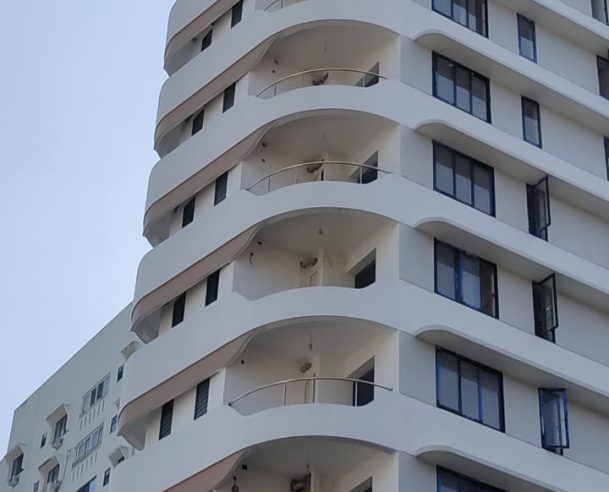 BALCONY HANDRAIL FIXING IN PROGRESS : 31-01-2021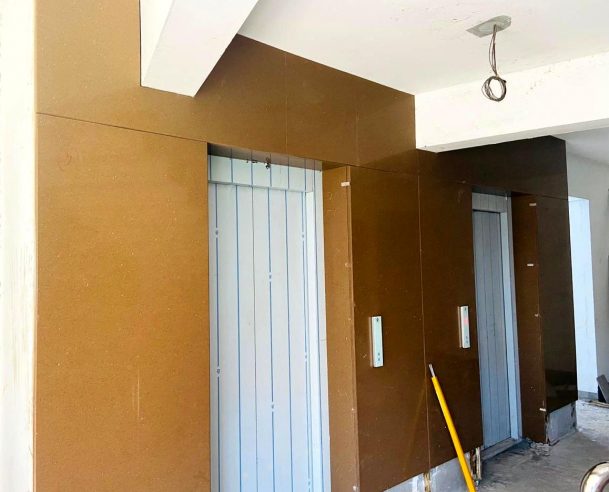 LIFT CLADDING : 31-12-2020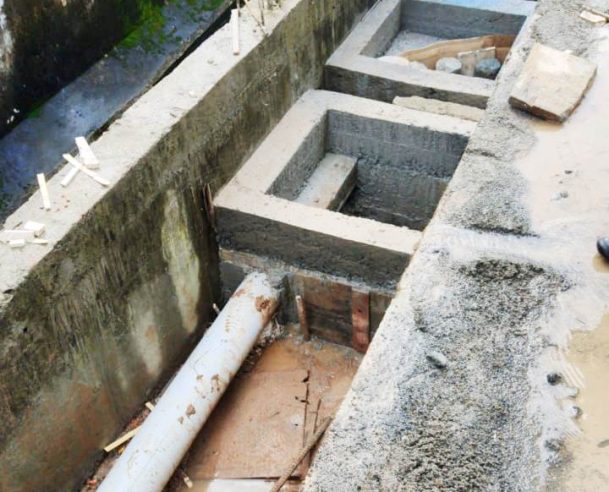 PLUMBING WORK IN GROUND FLOOR IN PROGRESS : 31-12-2020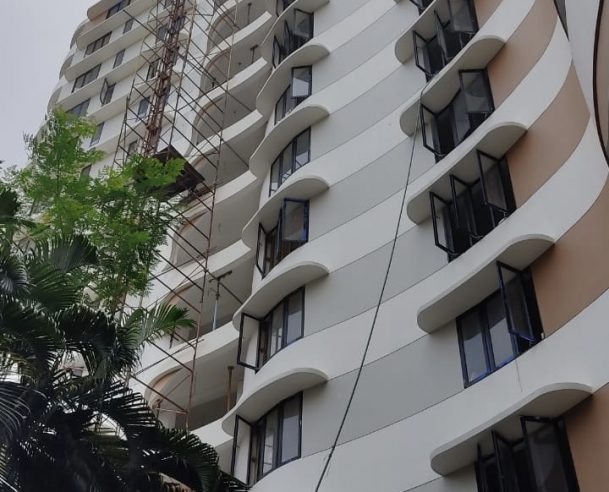 ELEVATION : 31-12-2020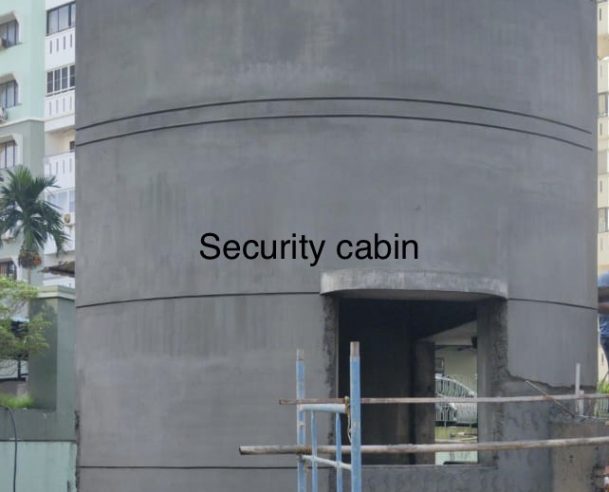 SECURITY CABIN : 31-12-2020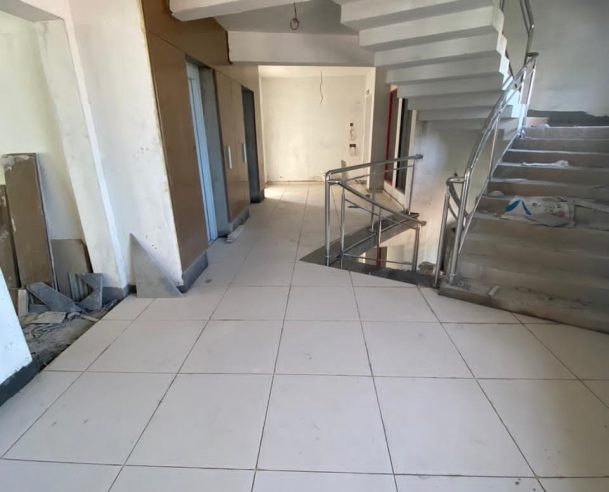 LOBBY FLOORING : 30-11-2020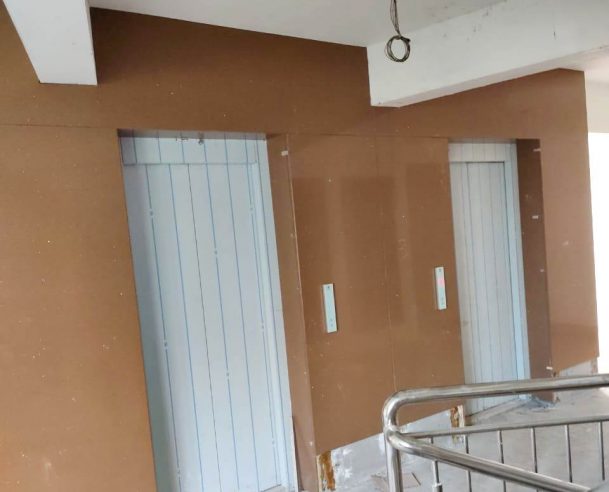 LIFT CLADDING WORK IN PROGRESS : 30-11-2020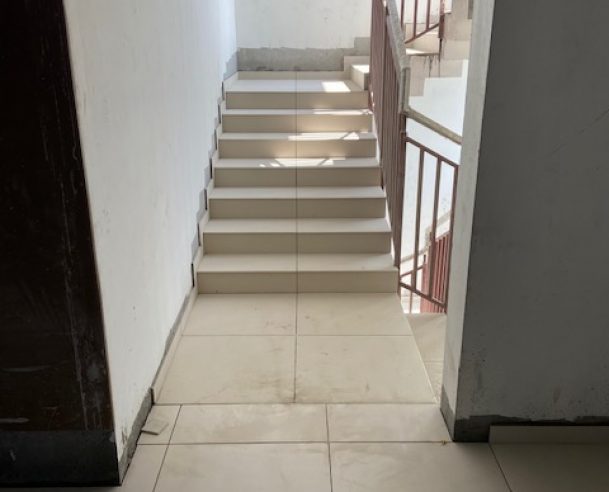 FIRE STAIRCASE FLOORING IN PROGRESS : 30-11-2020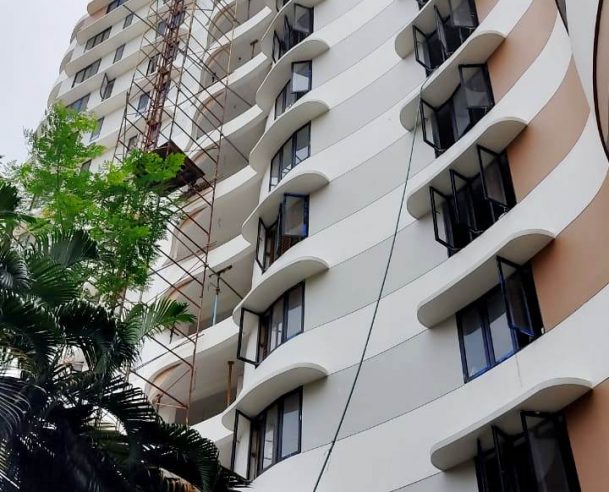 ELEVATION : 31-10-2020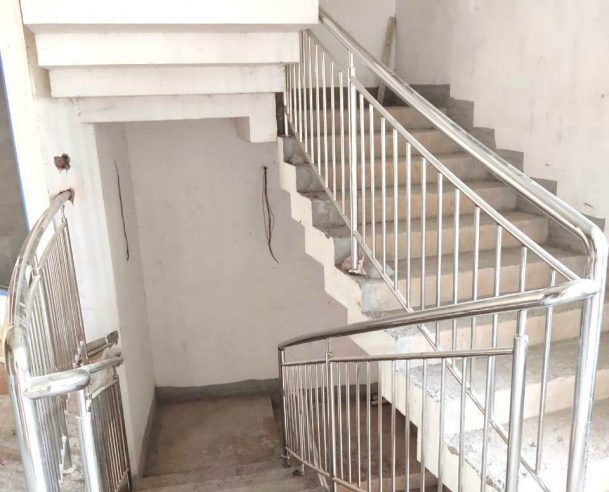 MAIN STAIRCASE HANDRAIL : 31-10-2020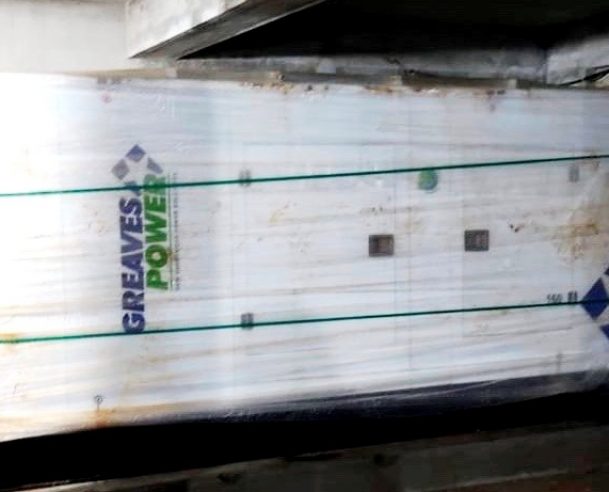 DIESEL GENERATOR : 31-08-2020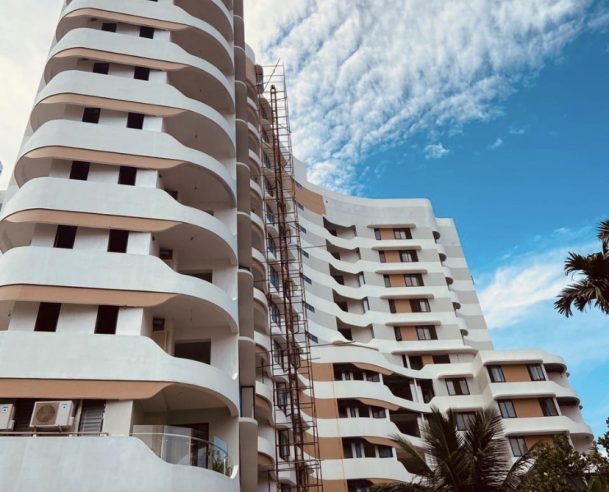 ELEVATION : 31-08-2020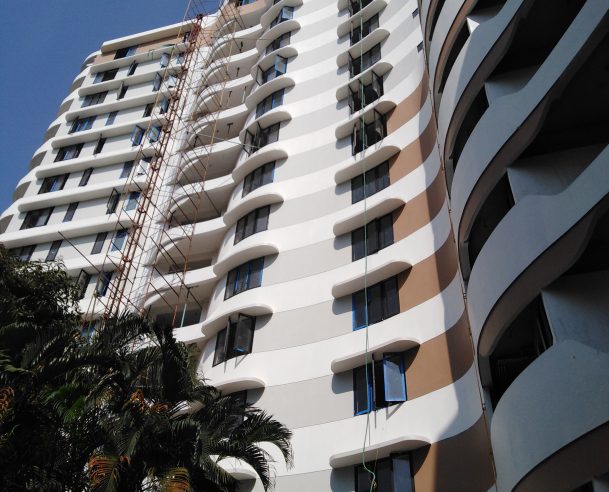 ELEVATION : 31-07-2020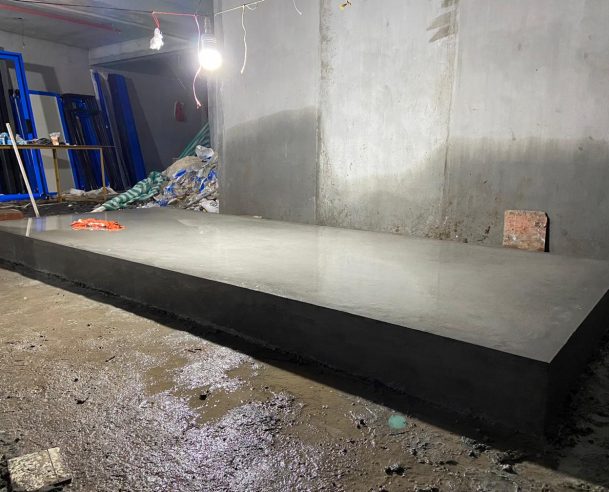 FOUNDATION FOR DIESEL GENERATOR IN BASEMENT : 31-07-2020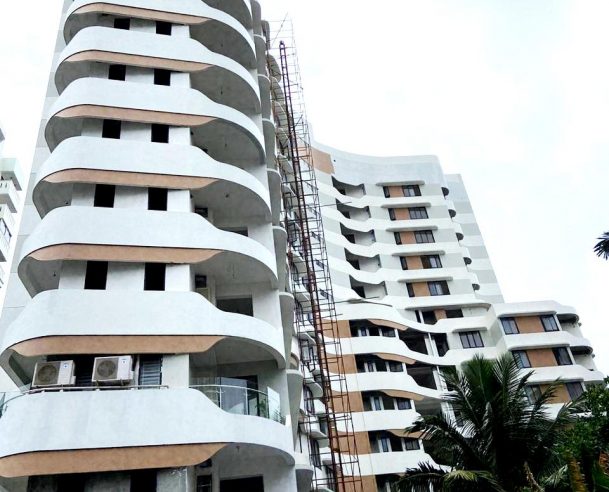 ELEVATION : 31-07-2020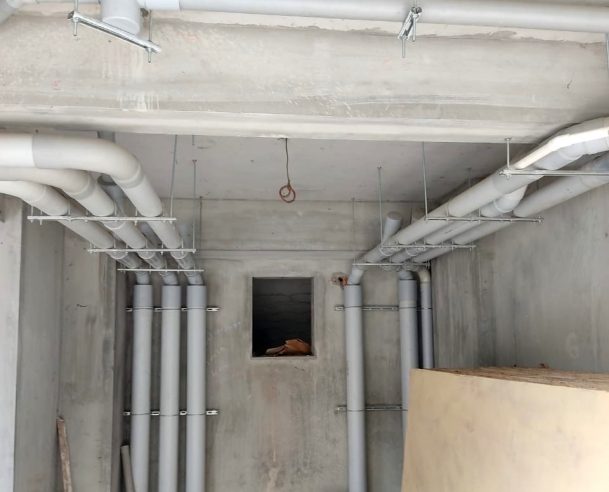 PLUMBING WORK AT GROUND FLOOR : 30-06-2020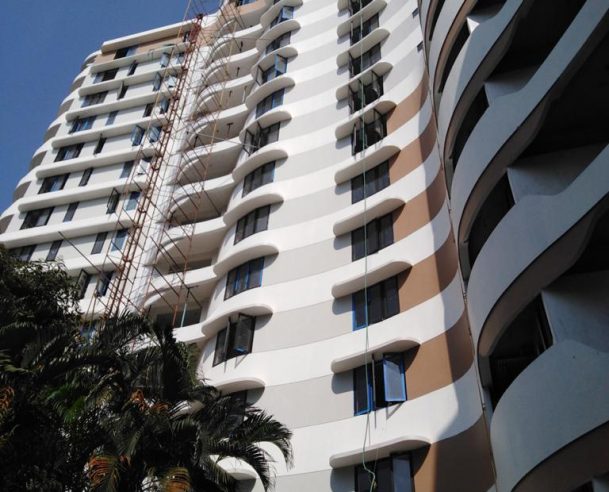 EXTERIOR PAINTING WORK IN PROGRESS : 31-05-2020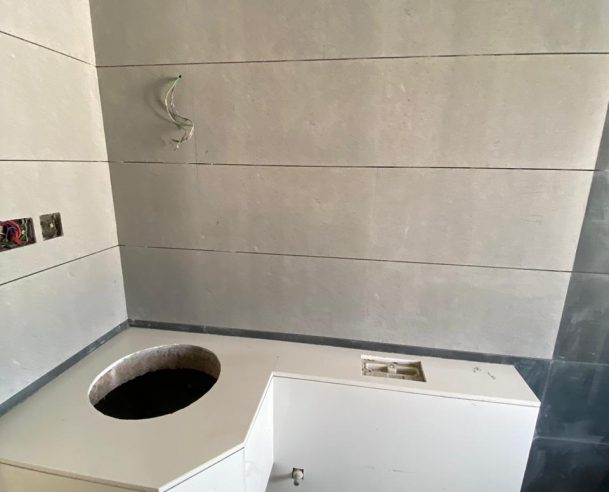 TILING IN TOILET : 29-2-2020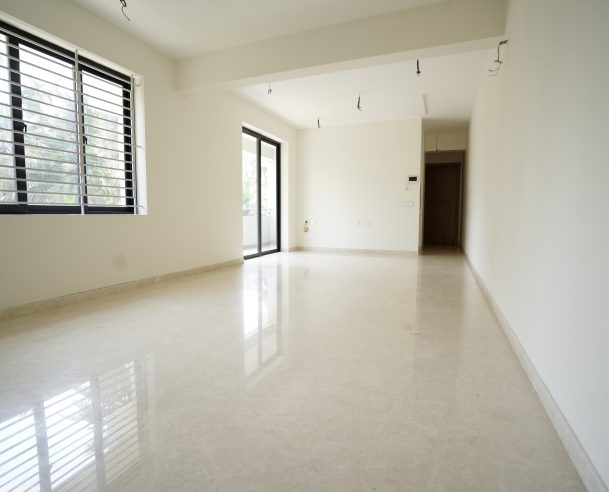 FLAT NO.2C : 29-2-2020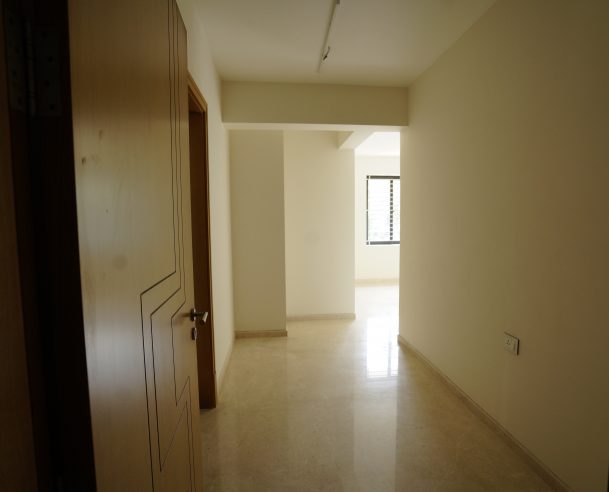 FLAT NO. 2C : 29-2-2020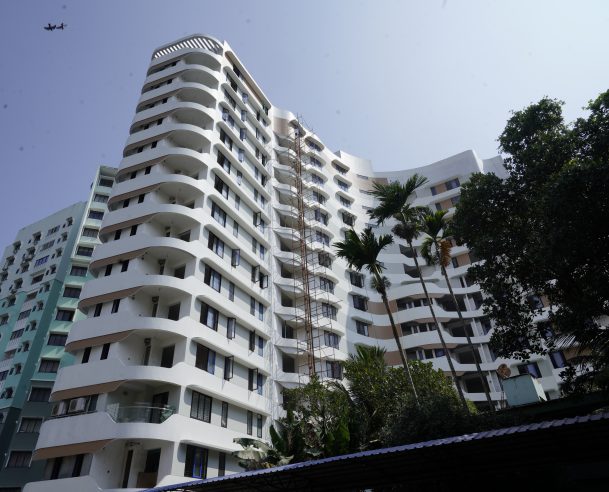 ELEVATION 29-2-2020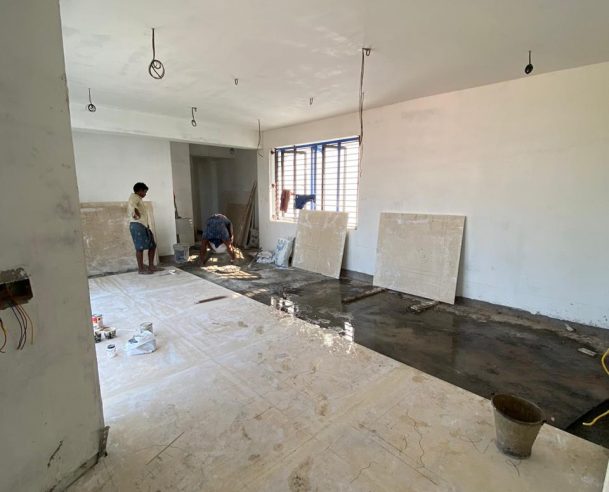 MARBLE FLOORING WORK IN PROGRESS - 31-01-2020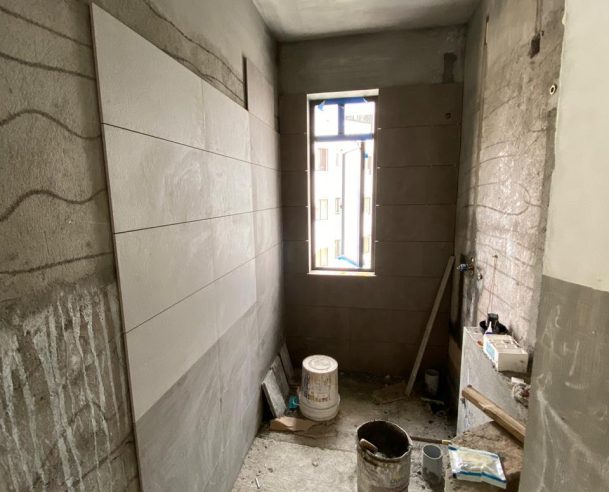 TOILET TILING - WORK IN PROGRESS 31-01-2020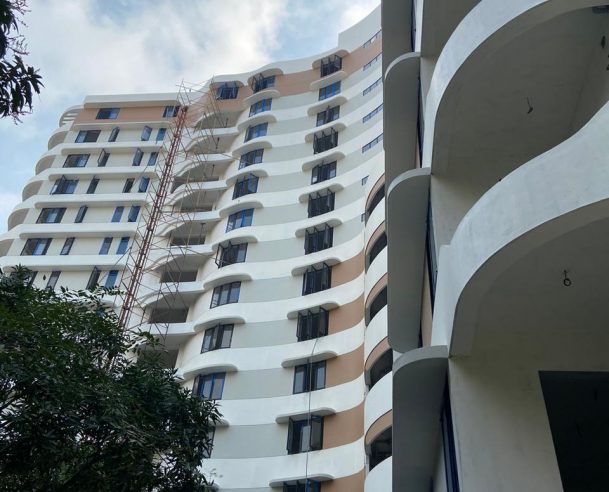 EXTERIOR PAINTING IN PROGRESS 31-01-2020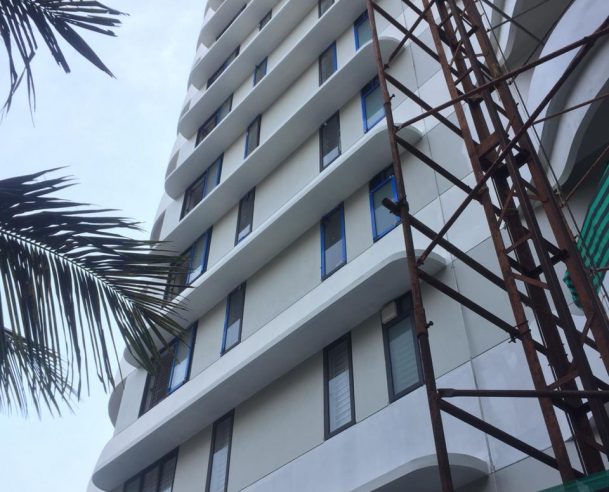 EXTERIOR PAINTING - WORK IN PROGRESS 31-12-2019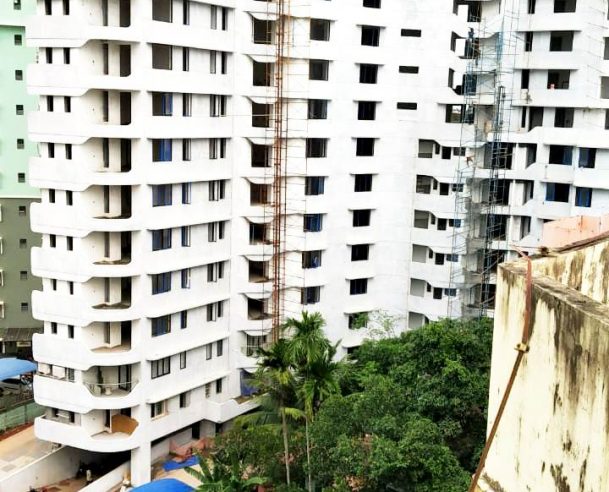 ELEVATION AS ON 31-10-2019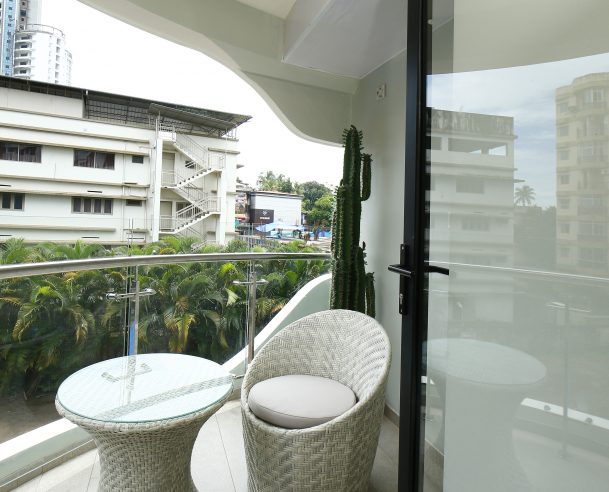 MOCK UP FLAT - BALCONY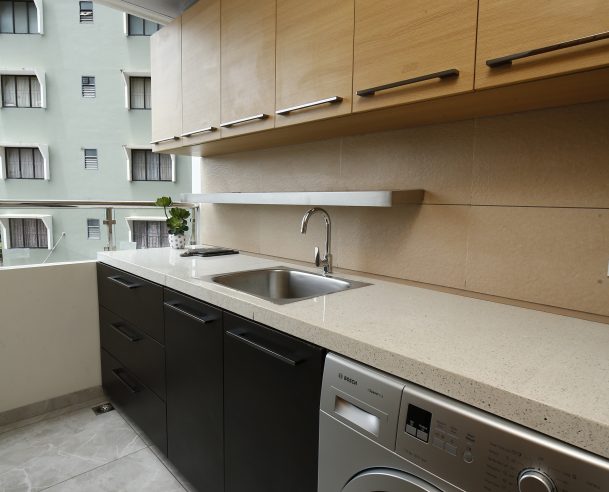 MOCK UP FLAT - WORK AREA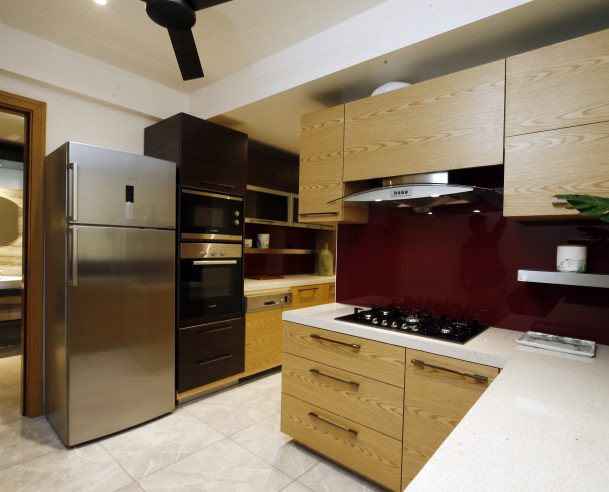 MOCK UP FLAT - KITCHEN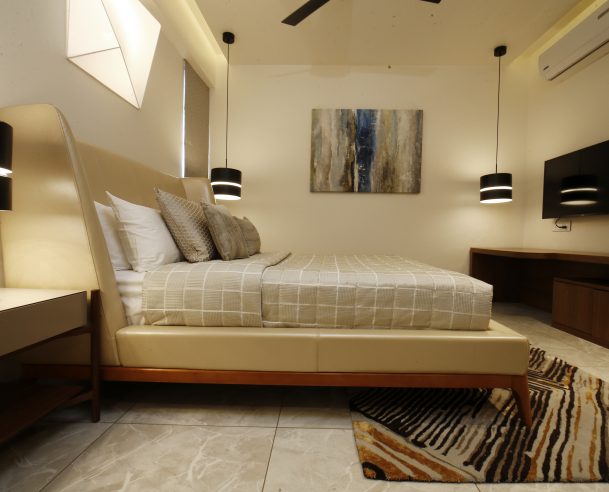 MOCK UP FLAT - BED ROOM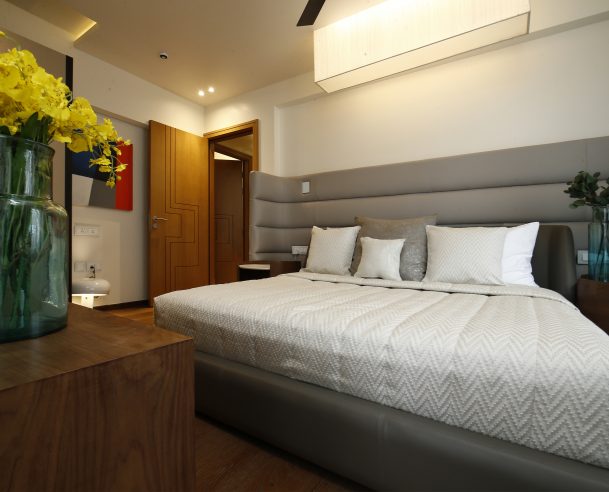 MOCK UP FLAT - BED ROOM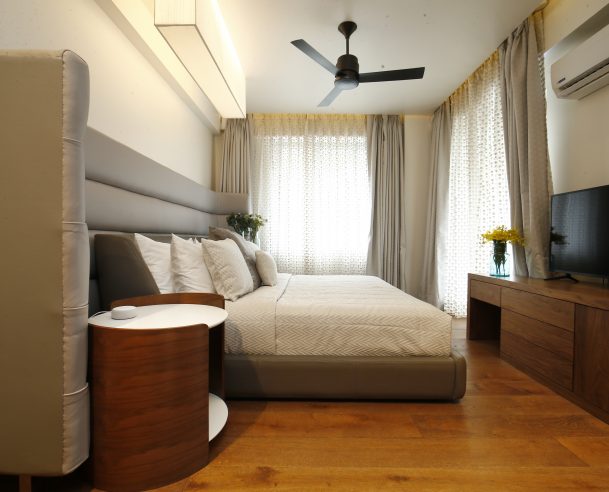 MOCK UP FLAT - BED ROOM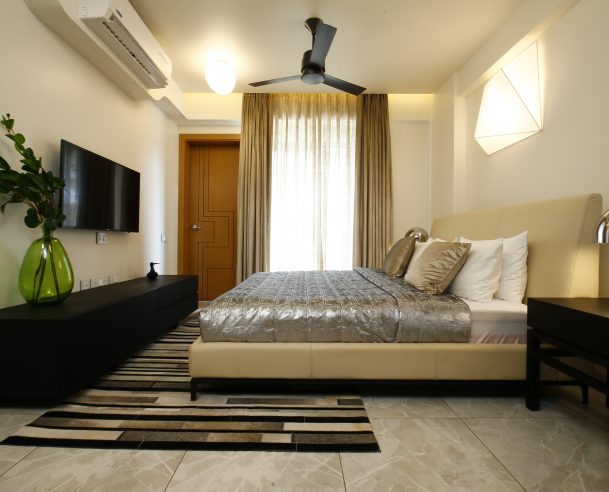 MOCK UP FLAT - BED ROOM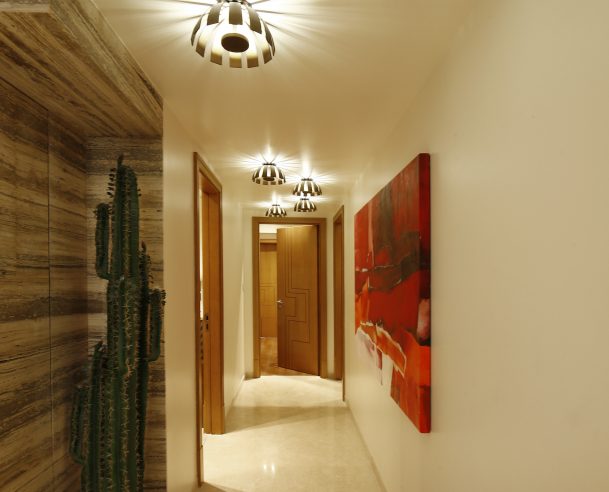 MOCK UP FLAT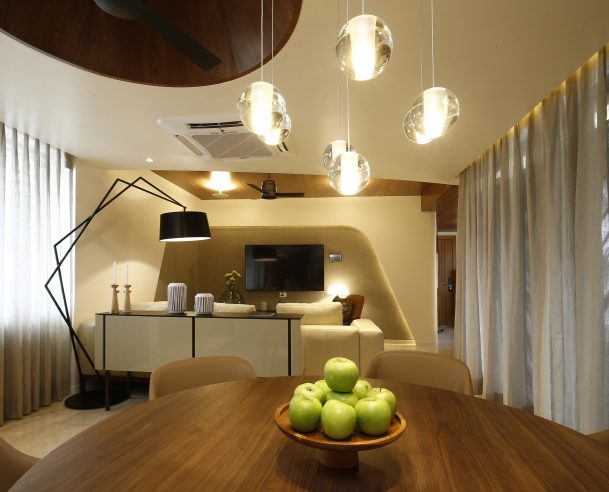 MOCK UP FLAT - LIVING / DINNING AREA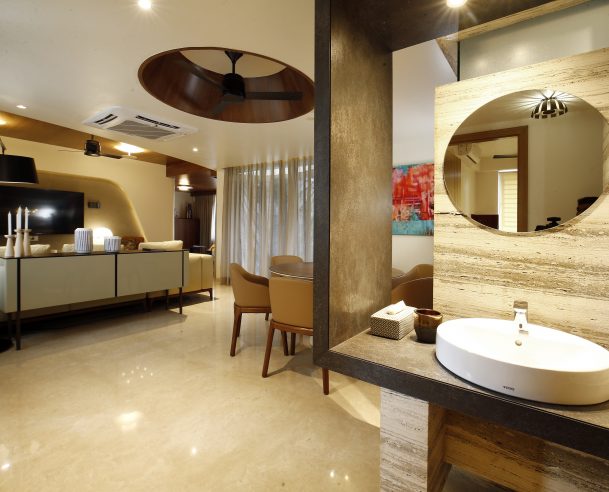 MOCK UP FLAT - WASH AREA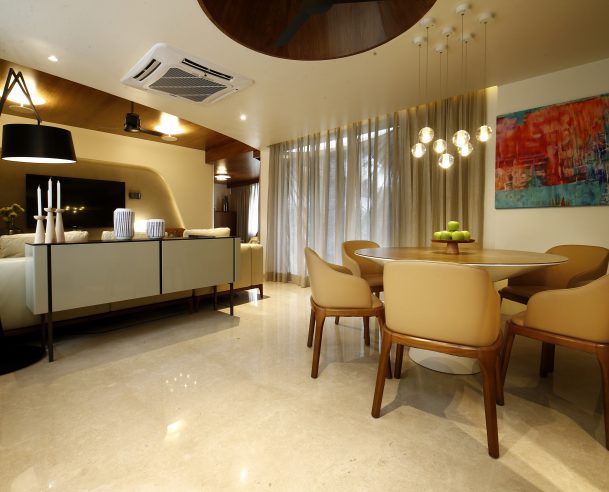 MOCK UP FLAT - LIVING ROOM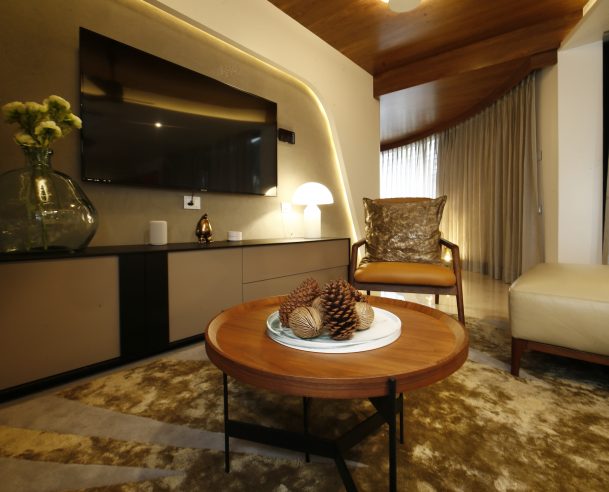 MOCK UP FLAT - BED ROOM 1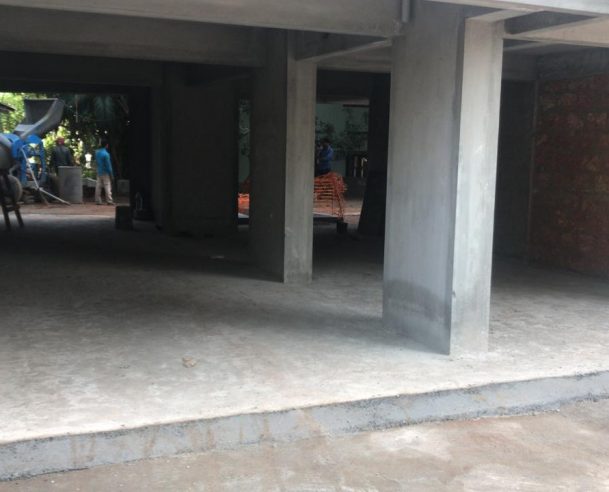 AS ON 30-06-2019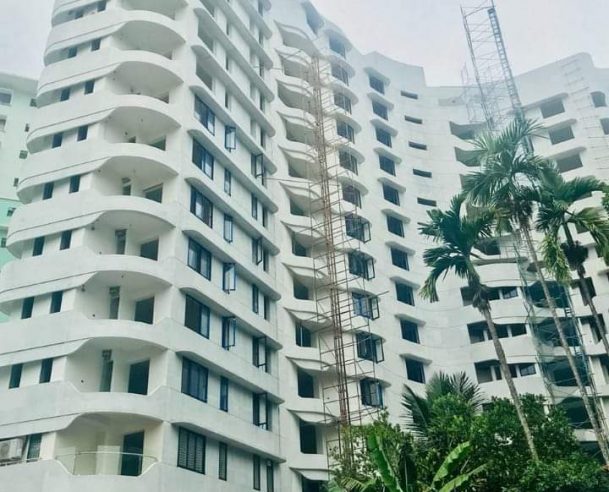 ELEVATION AS ON 31-05-2019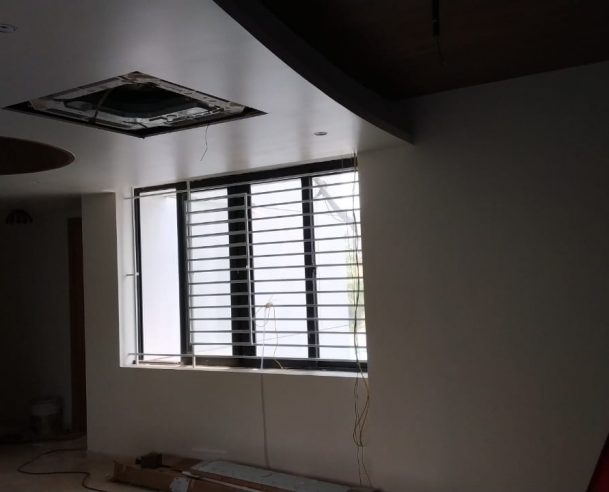 MOCK FLAT AS ON 31-05-2019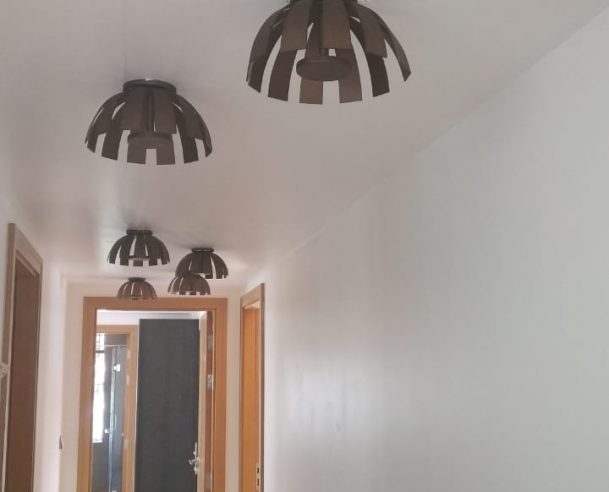 MOCK FLAT AS ON 31-05-2019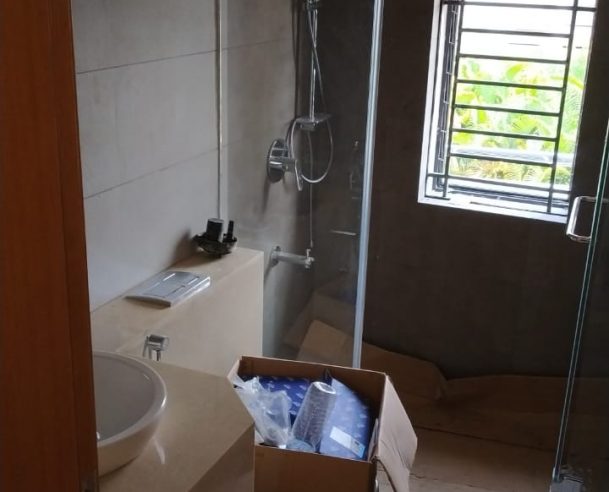 MOCK FLAT AS ON 31-05-2019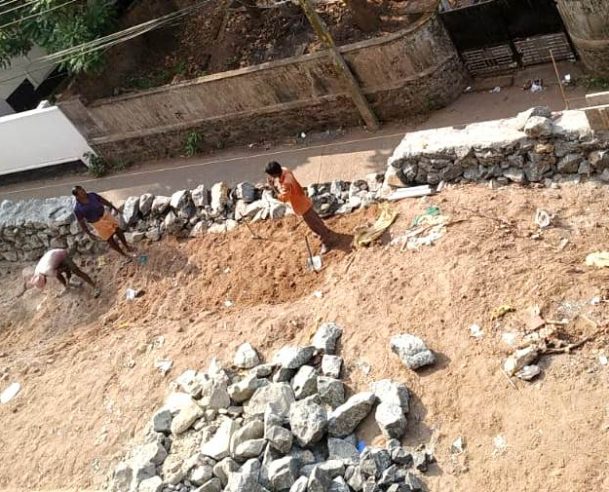 COMPOUND WALL WORK IN PROGRESS 31-03-2019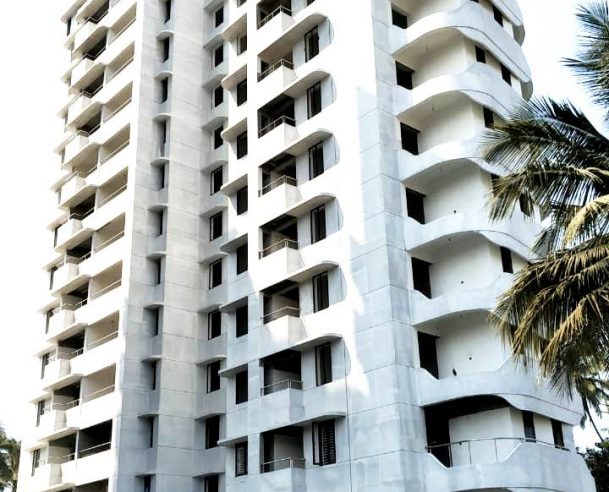 AS ON 31-03-2019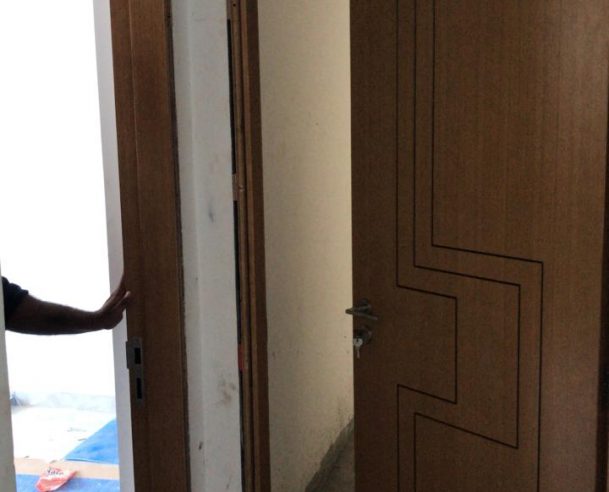 CARPENTRY WORK IN PROGRESS 28-02-2019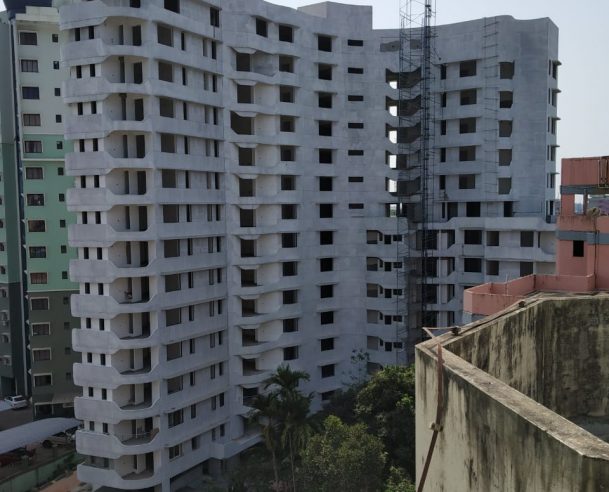 AS ON 28-02-2019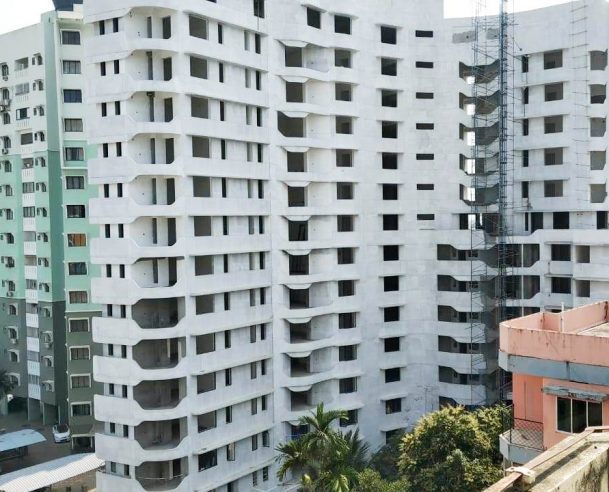 As on 31-01-2019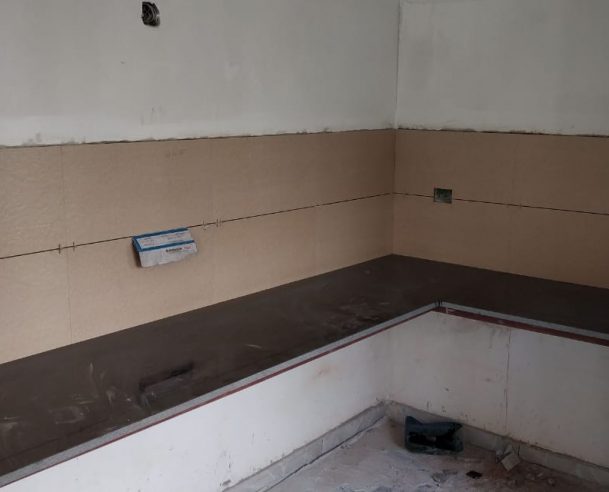 As on 31-01-2019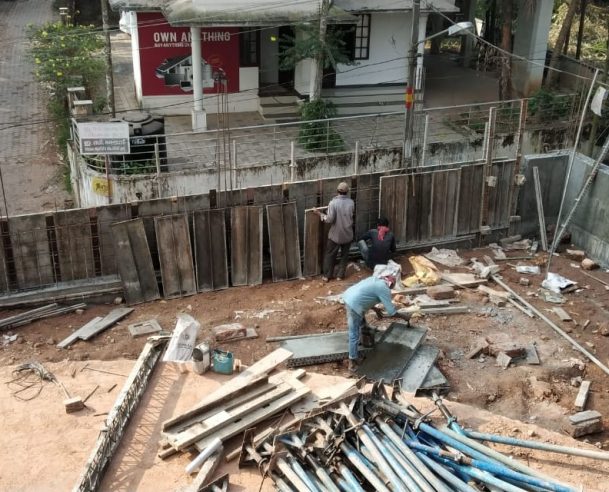 As on 31-01-2019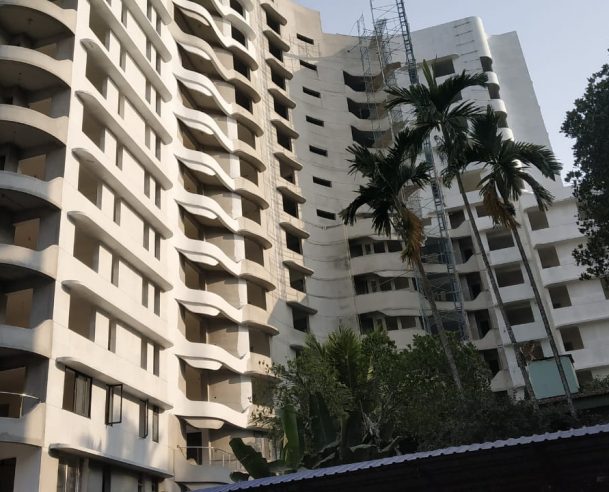 AS ON 31-12-2018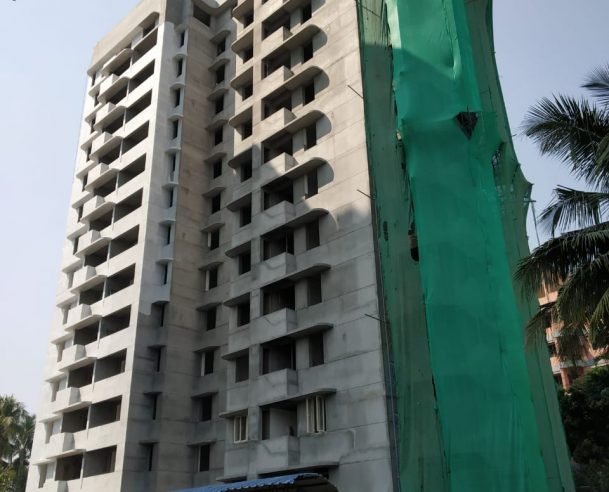 1F INTERNAL PLASTERING - 75% COMPLETED 31-10-2018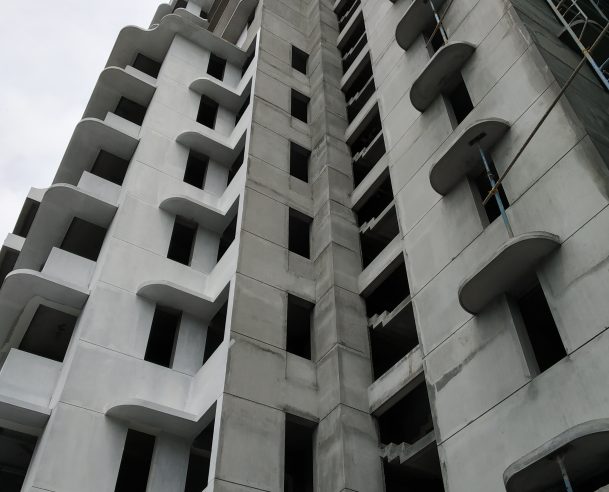 8TH FLOOR INTERNAL PLASTERING STARTED : 30-09-2018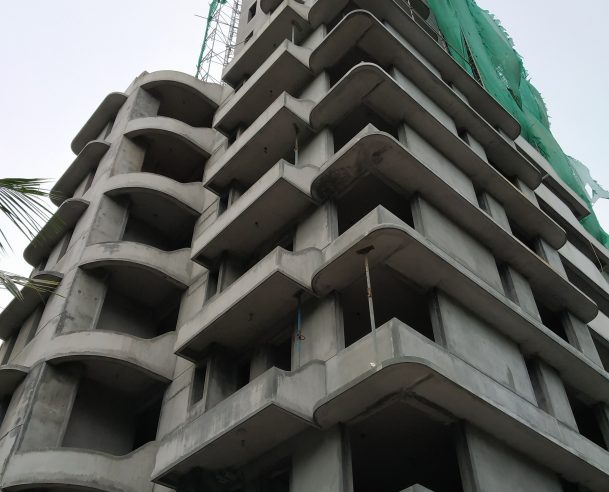 INTERNAL PLASTERING UP TO 5TH FLOOR & ELECTRICAL METAL BOX FIXING & POINT WIRING UP TO 6TH FLOOR COMPLETED: 30-08-2018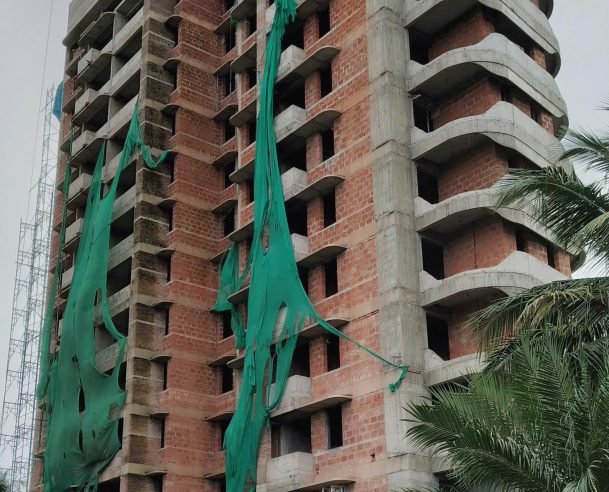 4TH FLOOR INTERNAL PLASTERING - 40% COMPLETED: 30-7-2018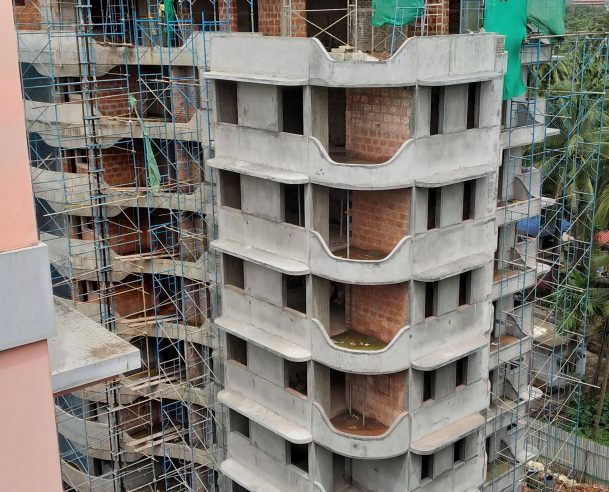 EXTERNAL PLASTERING RIGHT SIDE UP TO 7TH FLOOR- 100% COMPLETED : 30-07-2018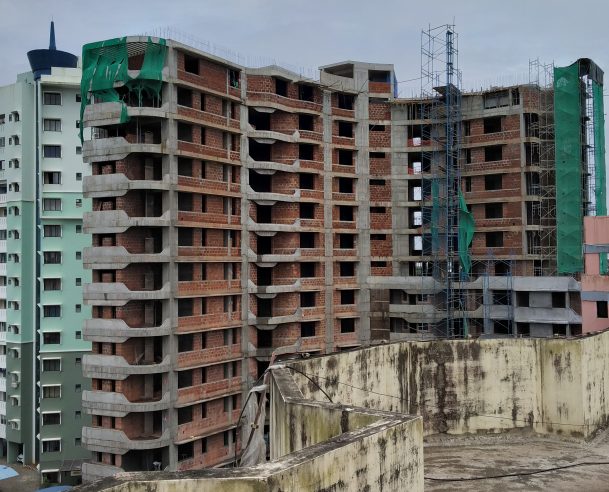 PLUMBING WORK- 3RD FLOOR -50% COMPLETED : 30-7-2018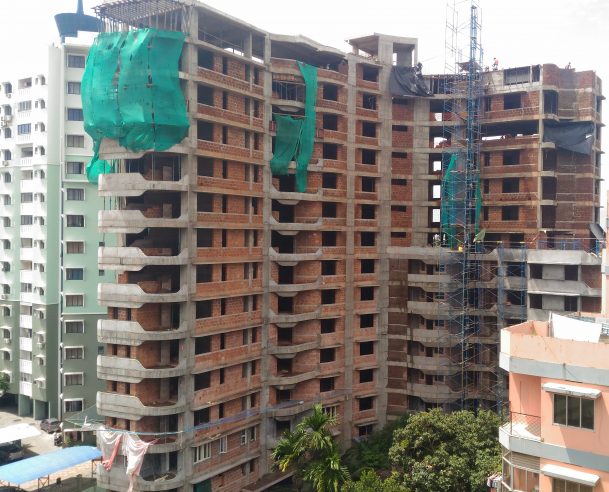 MOCK UP FLAT - PLASTERING, ALUMINIUM WINDOW FIXING, GRILL FIXING COMPLETED : 30-06-2018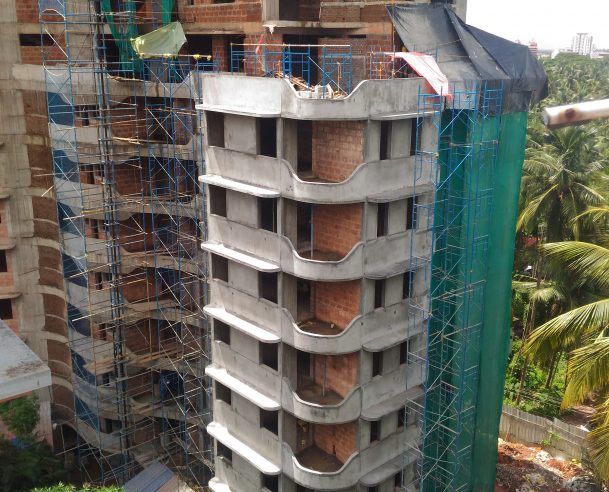 EXTERNAL PLASTERING 10% COMPLETED : 30-06-2018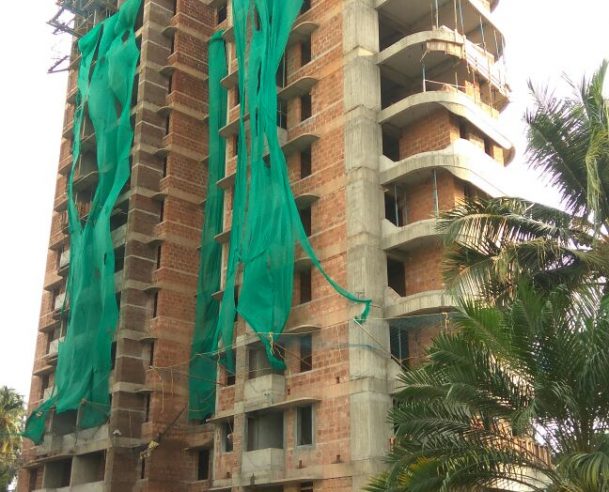 STRUCTURE COMPLETED : 31-05-2018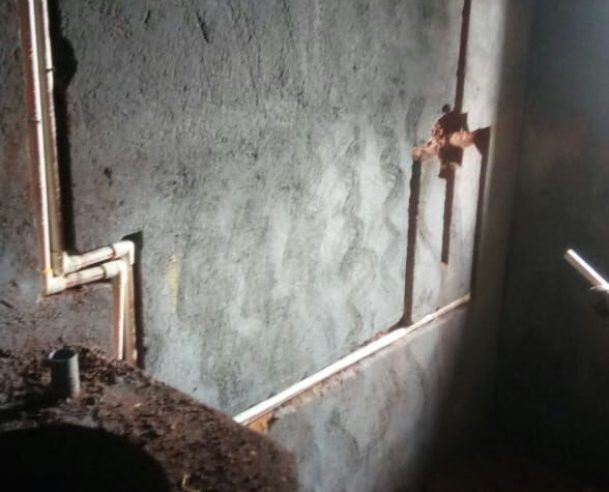 PLUMBING WORK STARTED : 31-05-2018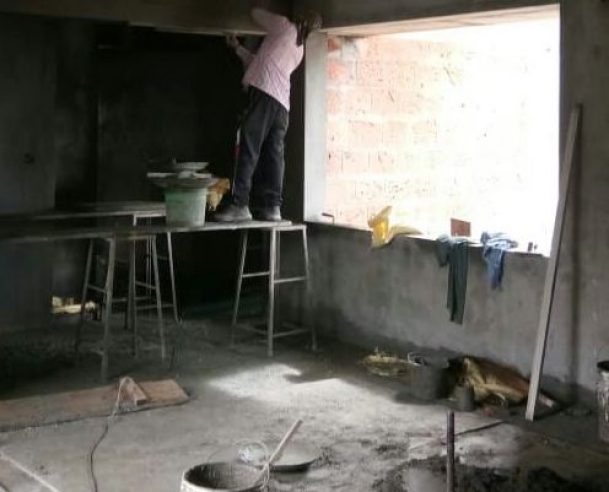 PLASTERING MOCKUP FLAT COMPLETED : 31-05-2018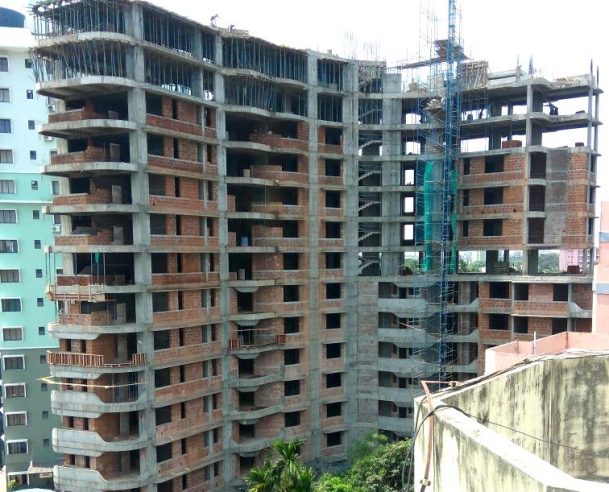 TERRACE FLOOR SHUTTERING WORK IN PROGRESS 01-05-2018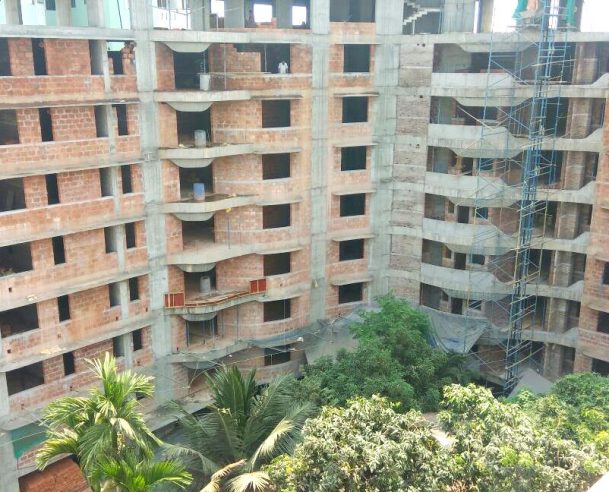 As on March 2018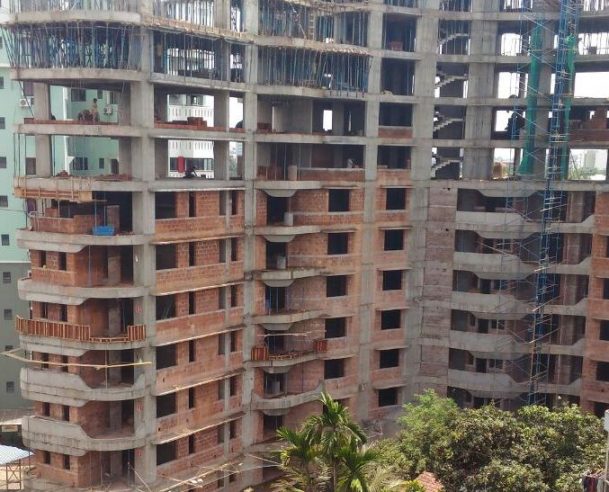 13th FLOOR STRUCTURAL WORK : 10-03-2018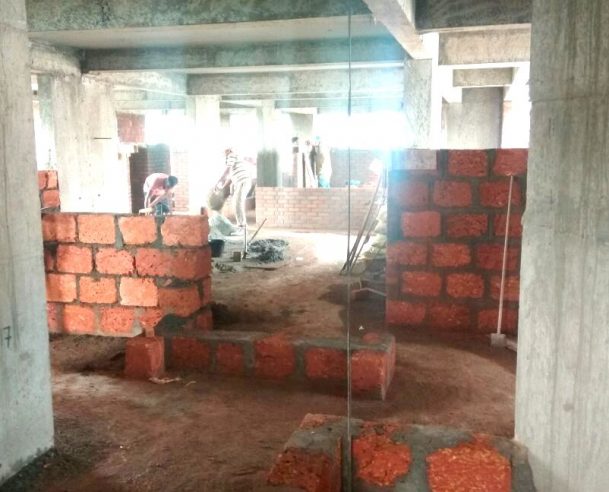 CEILING PLASTERING COMPLETED UP TO 7TH FLOOR 10-02-2018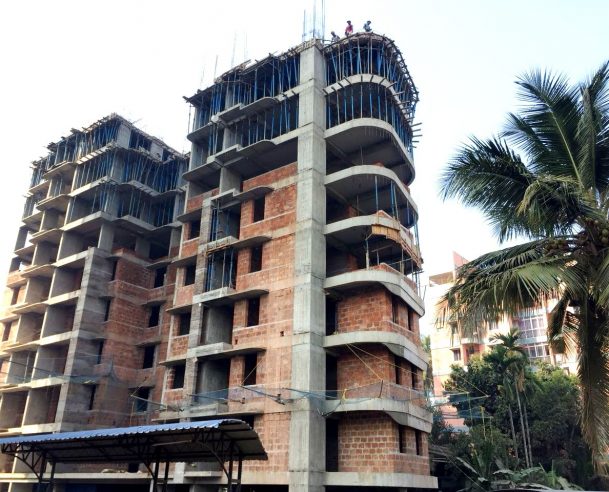 MASONRY UPTO 6TH FLOOR 90% COMPLETED 10-02-2018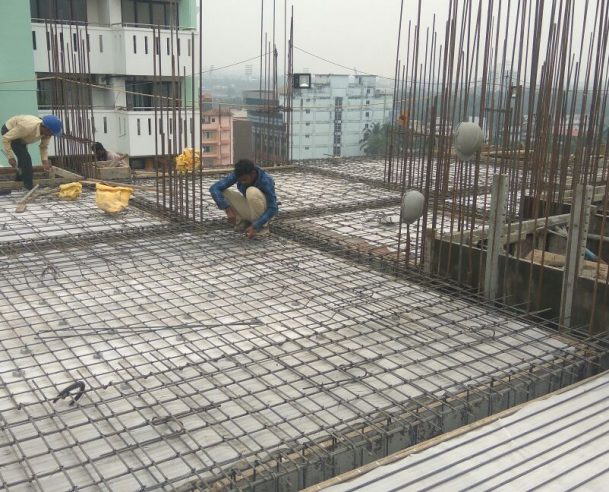 8TH FLOOR SLAB CONCRETING COMPLETED 10-02-2018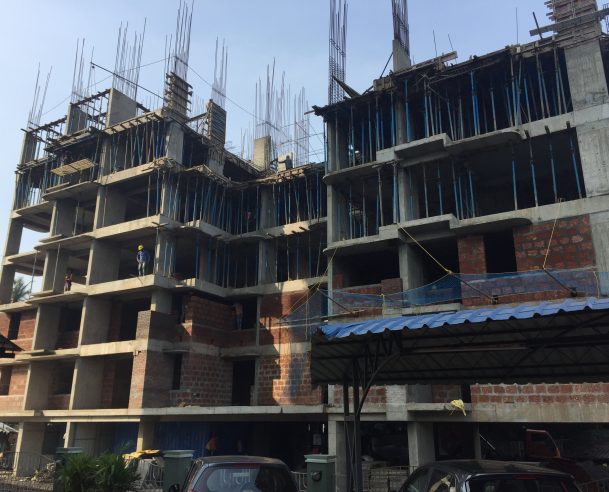 RCC FOR SIXTH SLAB 50 % COMPLETED - 01.12.2017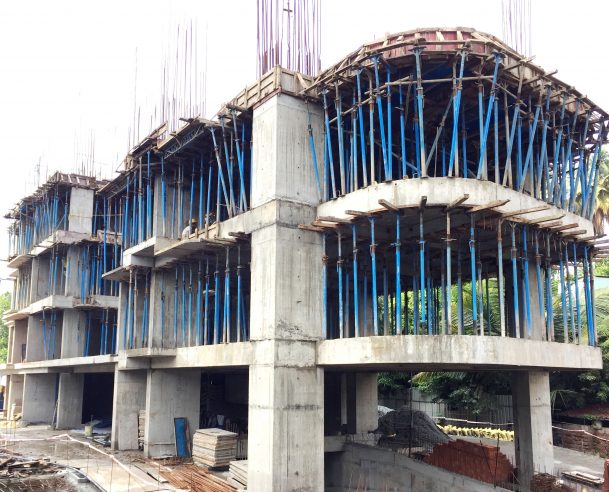 SECOND FLOOR SLAB CASTING COMPLETED - 17.10.2017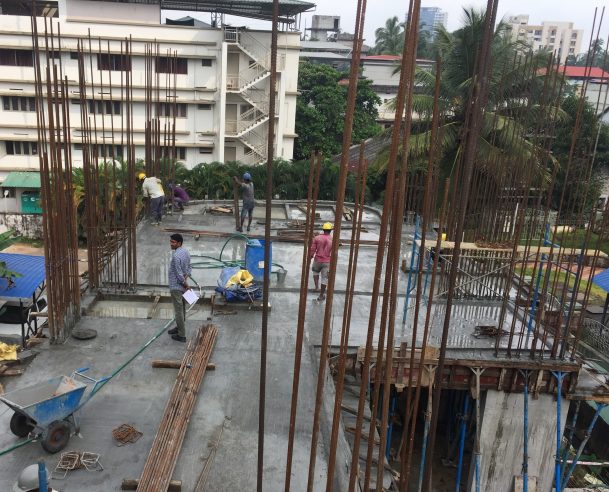 FIRST FLOOR SLAB CASTING - COMPLETED 06.10.2017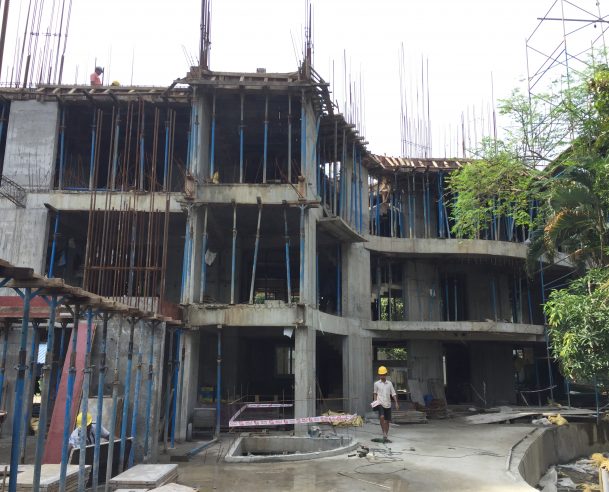 RCC FOR THIRD FLOOR SLAB - 30 % COMPLETED 01.09.2017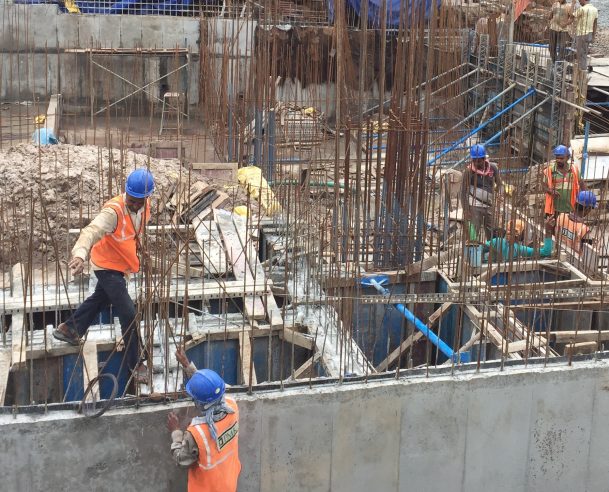 SHUTTERING WORK FOR SF SLAB - 75% COMPLETED 01.08.17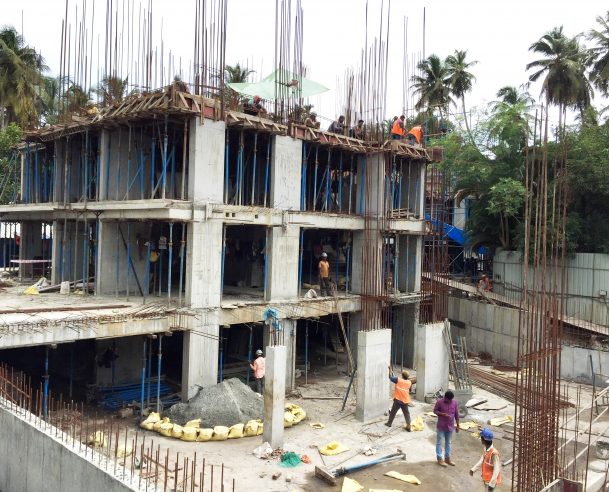 RCC FOR PLINT BEAM & BASEMENT SLAB - 90% COMPLETED 01.08.17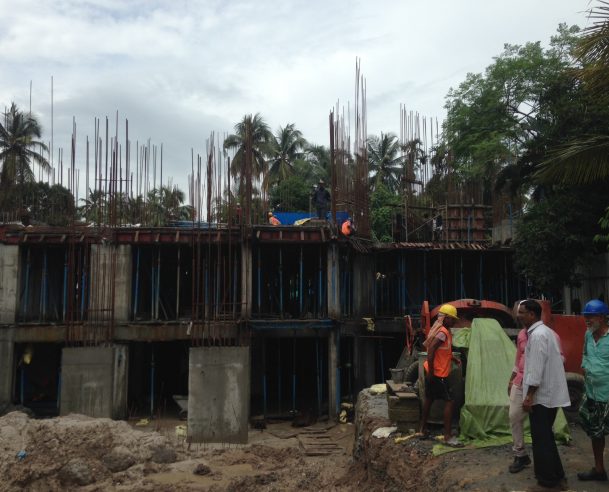 CURRENT STATUS ON 30.06.17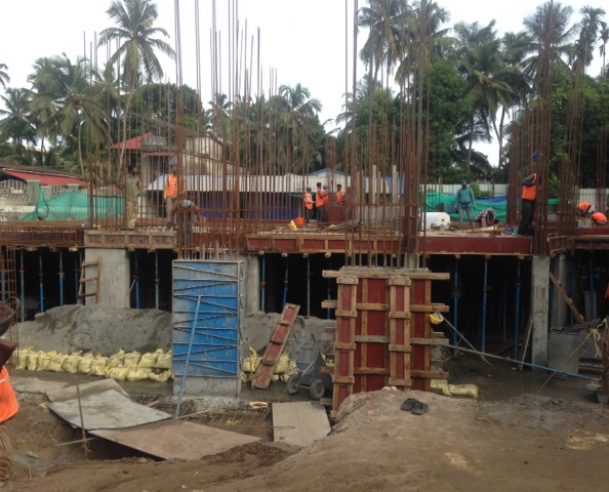 WORK STATUS AS ON 31.05.17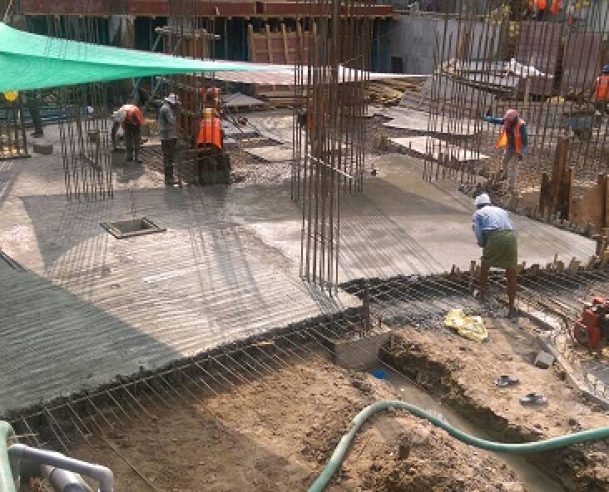 WORK STATUS AS ON 31.04.17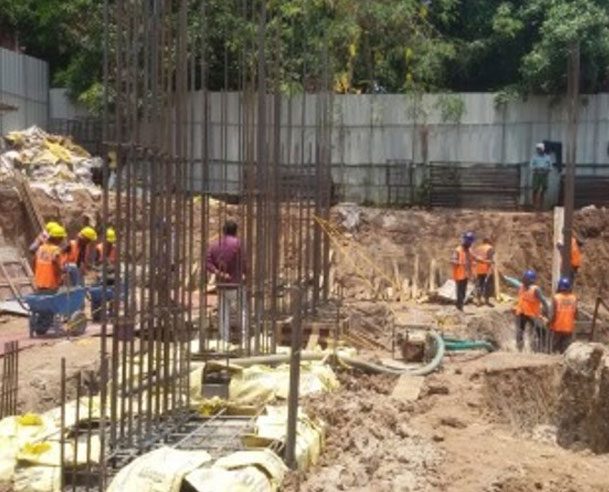 WORK STATUS AS ON 31.03.2017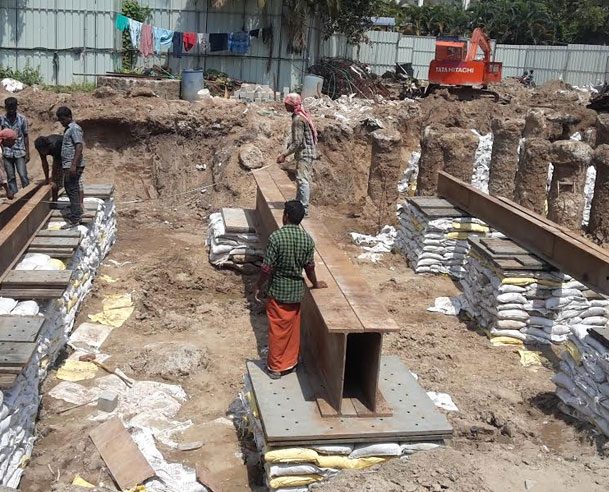 PILE LOAD TEST AS ON 28.02.2017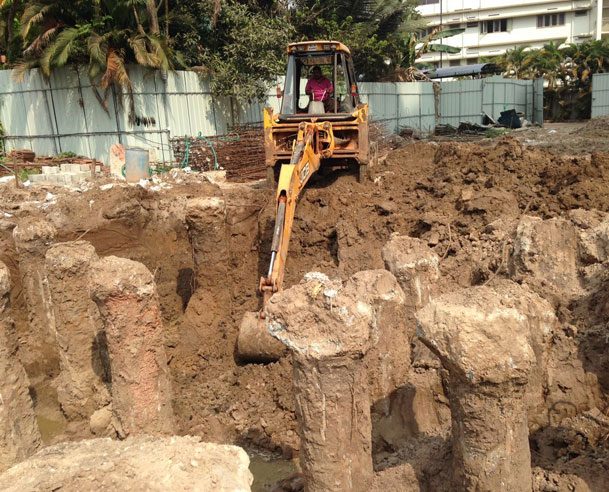 PILING WORK COMPLETED ON 16.01.2017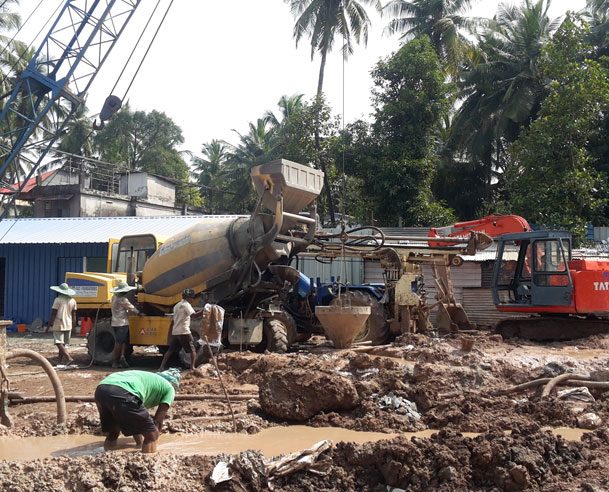 PILING WORK PROGRESS 31.10.2016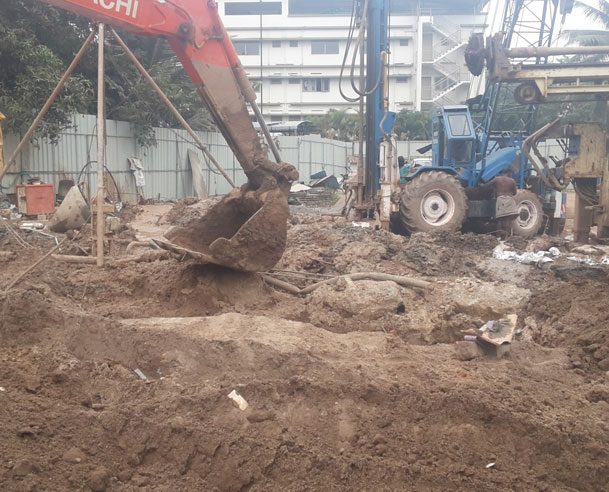 PILING WORK PROGRESS 31.10.2016