17 Eco-friendly House Construction for a Healthy Living
Posted on January 29, 2020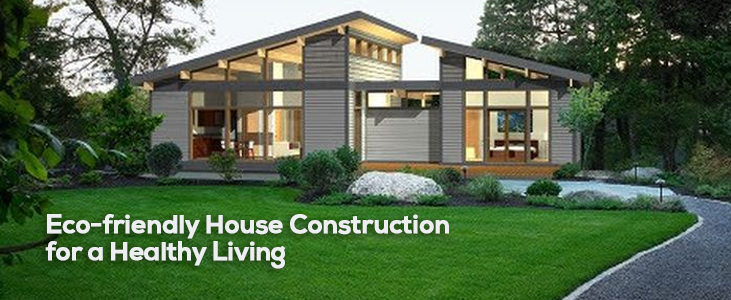 Global warming, pollution, soaring energy costs, etc. are the front-page news these days. And the primary reason for all these is that certain human activities. But now, you can save your mother planet by living eco-friendly and healthy. Eco-friendly living means conserving natural resources whenever you can. By making some lifestyle changes you can save your planet. These days, markets are also flooded with many eco-friendly products, so you can purchase them and can live life happily & contentedly. Many builders in Calicut are also offering eco-friendly house construction to the buyers so that everyone can lead life peacefully.
Here, we are mentioning some tips about how you can make your house eco-friendly.
Eco-friendly Houe Construction Ideas
1. Always Go for Green Building Materials:
While going for eco-friendly house construction, you should carefully choose the building materials. Materials which last longer time will certainly minimize the amount of waste products which go into junkyards. Some imperative construction products are board siding, stone and brick, and stand and seam metal roofing. You should always prefer or choose those materials which don't release toxins (labelled LOW-VOC for paints and formaldehyde-free for particleboard).
2. Select Wall Materials Carefully: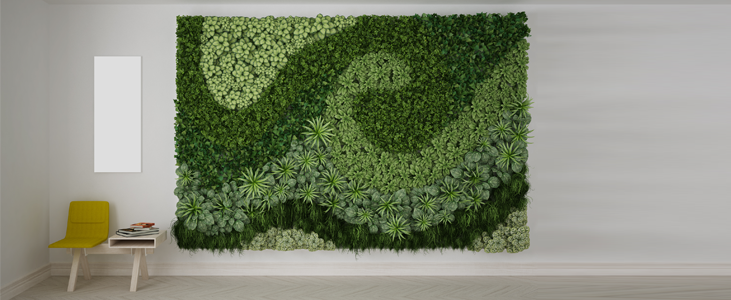 When you are looking for eco-friendly house construction, choose wall materials which can absorb solar heat. For this purpose, natural or fabricated brick could be the ideal option. Bricks are made up of sand, lime, cement and others. They are fire-resistant and absorb the sun's heat and have low water absorption. Some people often use ceramics which is also a good option. Because ceramics don't require high maintenance and also uplift the aesthetic look of your house.
3. Open Layout:
People who are planning to make eco-friendly house construction prefer open design layouts because it reduces construction cost. This type of layout also improves light and ventilation. Moreover, you can easily arrange or organize your furniture freely if there is an open space in your home. Are you planning to give a touch of nature to some parts of your house to make your guests excited? You can directly connect an outdoor space with your living room to uplift the look of your house. Check out some low cost interior design ideas.
4. Let the Sunshine Naturally:
If you are planning to make an environment-friendly home with a minimal budget, then open your windows or blinds so that the natural sunlight can enter your room. Blinds, shutter, and windows encourage sunlight to enter your home so that it can make your room bright and warm naturally. If you have enough natural light, then during the daytime, you don't need to turn on the lights and bulbs. This can also reduce your electricity bills at the end of the month.
5. Always Consider Triple Glazed Glass:
If you are planning for thermally efficient windows and doors, then you should opt for triple-glazed glass for this purpose. These glasses are made of good-quality materials and they give the highest performance. If your prime aim is to achieve a well-insulated, airtight house, which will be dependent on the efficiency of the components, then this could be your utmost choice. If you have plans of using curtains, then the availability of modern curtain designs also there.
6. Energy-Efficient Appliances:
This is the time you should replace all your energy-hungry appliances with the latest energy-efficient devices. Instead of purchasing plasma TV, you can go for low wattage TVs like LCD or LED. This LED or LCD TV will significantly your electric bills and also makes your home eco-friendly. Markets are flooded with powerful solar-devices like calculators, cookers, heaters and much more. You can replace your boring and old devices with these new ones. Get information on solar power for apartments.
7. Use Sustainable Products:
Flooring plays an imperative role in the aesthetic look of your house. To make your home eco-friendly, you can opt for some products, like bamboo and laminated wooden flooring. These products will certainly uplift the look of your house. At the same time, they are all very eco-friendly. If you use these products in décor of your house, you will certainly create a great and positive impact on the environment.
8. Purchase Indoor Plants: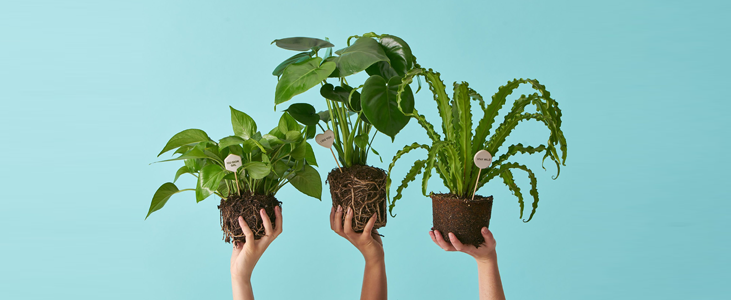 Nowadays, indoor plants play an imperative role in home decoration. These plants also encourage you to lead a healthy and wholesome lifestyle. They will not only boost up the aesthetic look of your house but also give you a fresh touch of nature. These plants also improve indoor air quality and extirpate carbon dioxide from your inside air. So, it can be concluded that these plants are not only beneficial for the décor of your home but will help you to overcome some health conditions like stress, mental agony, high blood pressure and many more. To improve the inside atmosphere of your home, you should purchase plants like Amaryllis, the Moth Orchid or the Peace Lily.
9. Use Eco-friendly Cleaning Products:
Whenever you need to clean your house, use eco-friendly cleaning products. Though harsh chemical products are very often used as toilet cleaner, still, avoid them. Always prefer biologically-driven cleaning agents to break down unwanted components.
10. Use Natural Paint:
If you are planning for inhouse painting, natural paint would be the best option for you. Natural paints are expensive as compared to conventional petroleum-based paints, but they are healthier option. They don't contain any nasty chemicals and toxins. Are you planning to create an eco-friendly home for healthy living?Don't waste money in purchasing high-priced synthetic materials rather you can go for wood and stone. Also read how to choose paint colours for your home.
11. Built an Energy-Efficient Toilet:
Do you want to make you're an environment-friendly home? Then, you must incorporate an energy-efficient toilet into it. With this type of toilet, only a lesser amount of water is wasted on flushing. Also, purchase water-efficient showerheads which will save water by lowering the volume of water when it is released through a shower. You can also install an aerator to your faucet. These minimal changes will surprisingly reduce water flow by 50% without affecting water pressure.
12. Stop Leakages:
To make your home more environment-friendly, you should check whether there is any leakage in your sewage or drainage system, particularly in the bathroom or kitchen area. If there is any leakage, it will waste a lot of water. So, you should try to fix it if you have found any leakage in your home.
13. Go for an Edible Garden: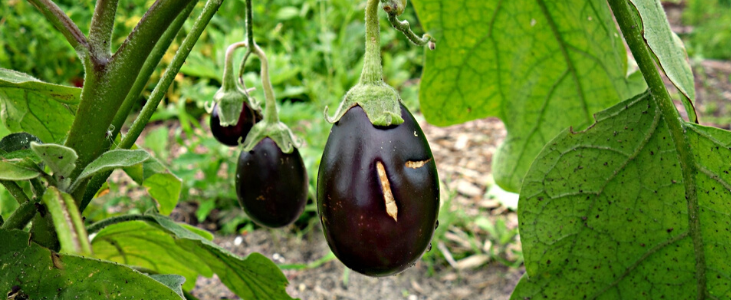 This is the high time that you should grow your own salad greens, veggies, and herbs in your garden. You can use your balcony or terrace to make an edible garden. You can refer apartment balcony design ideas. An edible garden reduces soil erosion and it also minimizes air pollution. Choose your plot wisely and always go for a plot that doesn't require a lot of water. Never use any toxic pesticides or chemical fertilizers to your home garden. Rather you can purchase organic and earth-friendly garden products to grow fruits and vegetables in your in-house garden. Give water to your garden in the early morning and evening. Water that is used in sinks, bathtubs, showers or the washing machine is known as greywater. This water can easily be reutilized in your garden if it contains only biodegradable soaps. There are many rooftop terrace design ideas also.
14. Use Recycled and Durable Products:
Instead of purchasing disposable razors, you can go for reusable products. Swap your plastic cups and paper plates with ceramic ones. Always prefer reusable food containers over the plastic wrap. Go for rechargeable batteries instead of conventional single-use kind. Try to purchase food items like cereals and crackers which are packaged in recycled cardboard. Also read how to compost in an apartment.
15. Wait for a Full Load:
Only turn your washing machine or dishwasher on when it is loaded fully. Because each washing cycle uses more than 25 gallons of water; so, don't waste a single drop of water as its priceless. Always think before flushing. Don't flush items like tampons, plastics, or condoms or sanitary pads. Because they can block the sewage system. Throw these items into the trash and use flushing when you need it. Get some tips to save water in apartments.
16. Conserve Water and Use it Carefully:
If you want to create an eco-friendly home, you should use water wisely. You can easily recycle the water and use it for other household purposes. For instance, the water used in your home can easily be re-used in the garden area. Rainwater harvesting methods in apartments is another great way to utilize rainwater for various household purposes. You don't need to invest a chunk of money to install it into your house.
17. Turn Off  your Appliances when you are not Using Them:
Electrical appliances like TV, computer, mobile, CD players, etc. consume a lot of energy even when they are in standby mode. So, turn off or unplug all the devices when you are not using them.
The above, we mentioned some tips regarding how to make an eco-friendly house construction for better and healthy living. With the help of the internet, you can find some more ideas regarding this subject.
PVS Builders & Developers is one of the most renowned builders in Calicut and provides some of the most efficient apartments in Calicut, Kannur, and Aluva. If you are looking for flats in Calicut with some of the best features and high-quality amenities then contact us today or visit our website for more information on our latest apartments in Calicut.