Top 10 Reasons To Choose Laminated Wooden Flooring For Your Homes In Kerala
Posted on December 20, 2017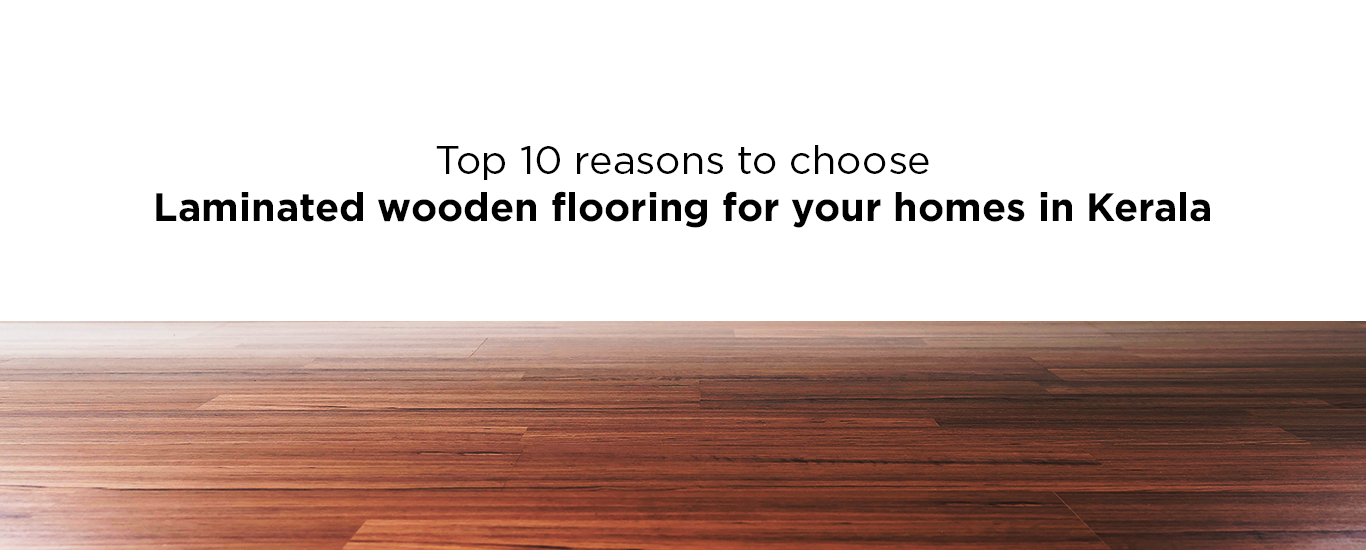 Flooring is a simple term which usually covers your floor with any material that can enhance the look of your floor. Everyone wants that his/her home would look enchanting and beautiful and thus, flooring places an imperative role in this context.
When you are thinking about the right flooring for your home, there are a variety of choices available which will offer you a myriad of options. But among all the varieties, laminated wooden flooring is one of the most sought-after options because of its aesthetic appeal and versatility. You can also read summer decorating ideas for living room.
Below, we are mentioning some of the top reasons why should you choose laminated wooden flooring in Kerala for your home.
1. Look: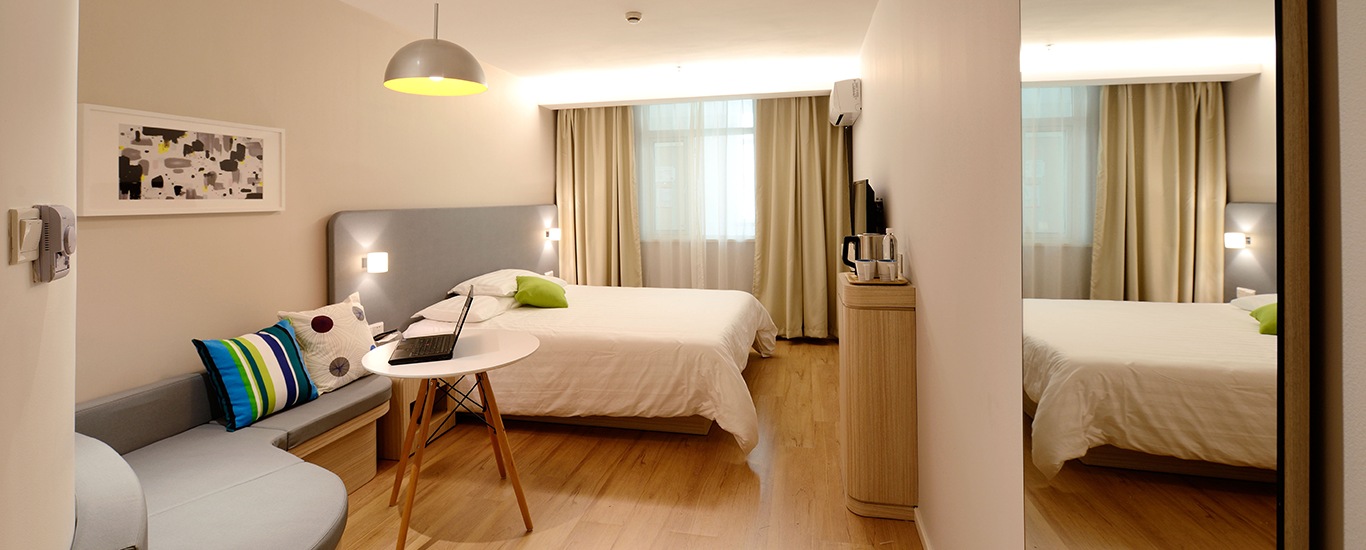 The first reason is the look that you will get from the laminated wooden floor in Kerala is simply outstanding. This kind of flooring goes well with any kind of home décor. The simple and elegant look of laminated flooring will make your home more enchanting.
So, if you choose laminated wooden flooring for your home, then you will certainly be applauded by your guests. Along with that also try out some of the small apartment decorating ideas on a budget to make your home more attractive and good looking.
2. Cost-Effective:
This is another prime reason that you choose laminated wooden floor in Kerala for your home. You should choose what type of flooring for your home which can happily fit in with your budget and thus, laminated wooden flooring would be the ideal choice for you.
Though pure wood can make your home beautiful and can go well with the traditional decor of your home, still they are very expensive. Hence, laminated wooden flooring is your cheaper alternative which gives you the same look like the pure wooden flooring.
Laminate flooring is made from cheaper materials, as it is man-made. The low price per square foot will help you to save money which you can utilize in other ways. Checkout some apartment security tips.
3. Easy Installation: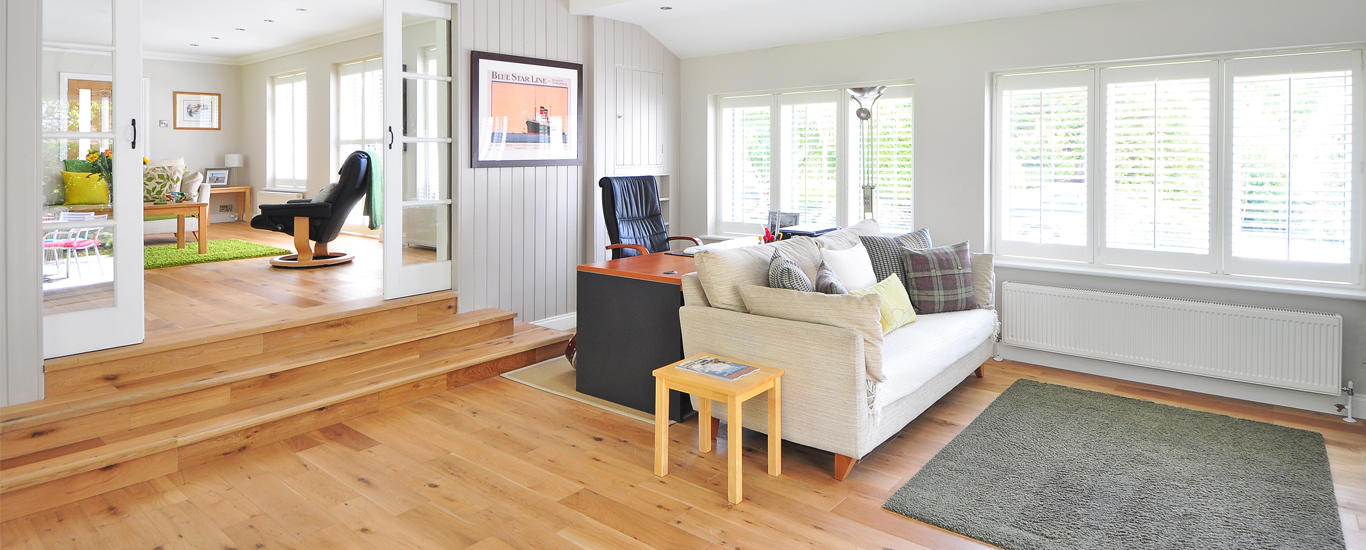 This is a prime reason for choosing laminated wooden flooring over other different types of flooring. You can easily install this type of flooring with a minimal effort.
A little bit of DIY knowledge, a bit of hard work and some patience can reap fantastic rewards. On the other hands, if you go for tiles or other types of flooring, then you need help from an expert who has a proficient knowledge in this field. But most of the times, laminated wooden flooring can be installed by the homeowners with good results.
Mistakes can easily be rectified as the pieces used in flooring are inexpensive and will not burn your pocket. So, if you are a handyman yourself, laminated wooden flooring would be the best choice for you. Get some look at DIY small apartment hacks.
4. Easy Maintenance:
If you choose laminated wooden flooring, then you can easily maintain it and most importantly, you don't need to invest a chunk of money for the maintenance. You don't need to be afraid that spilling hot or cold beverages will tarnish the look and luster of the flooring.
Spills can be cleaned up with a clean cloth without leaving any stains. Moreover, it is also scratch-resistant and dent-proof, which makes it perfect for the pets.
If you have pets like a dog or a cat, then with laminated wooden flooring, there is no fear of scratching. With a simple vacuum cleaner, you can remove the dirt and grime from the surface of the flooring. There are important house renovation ideas in Kerala.
5. Keep Away Allergies:
Laminated wooden flooring is ideal for the people who are sensitive to allergies. As there are no places to trap dust and other particles that cause allergies, hence laminated flooring is best suited for sensitive inhabitants of the home.
It also possesses a moisture barrier that prevents mold from forming. If you or your family members are more susceptible to allergies, then without a second thought you must go for laminated wooden flooring in Kerala. Or, if you are living in a crowded place or a highly polluted area, then nothing can be better than a laminated wooden flooring. 
Since in a crowded place you may not be able to grow plants or create a garden. Try out these tips to set up an indoor garden in your apartments in Kerala.
6. Durable: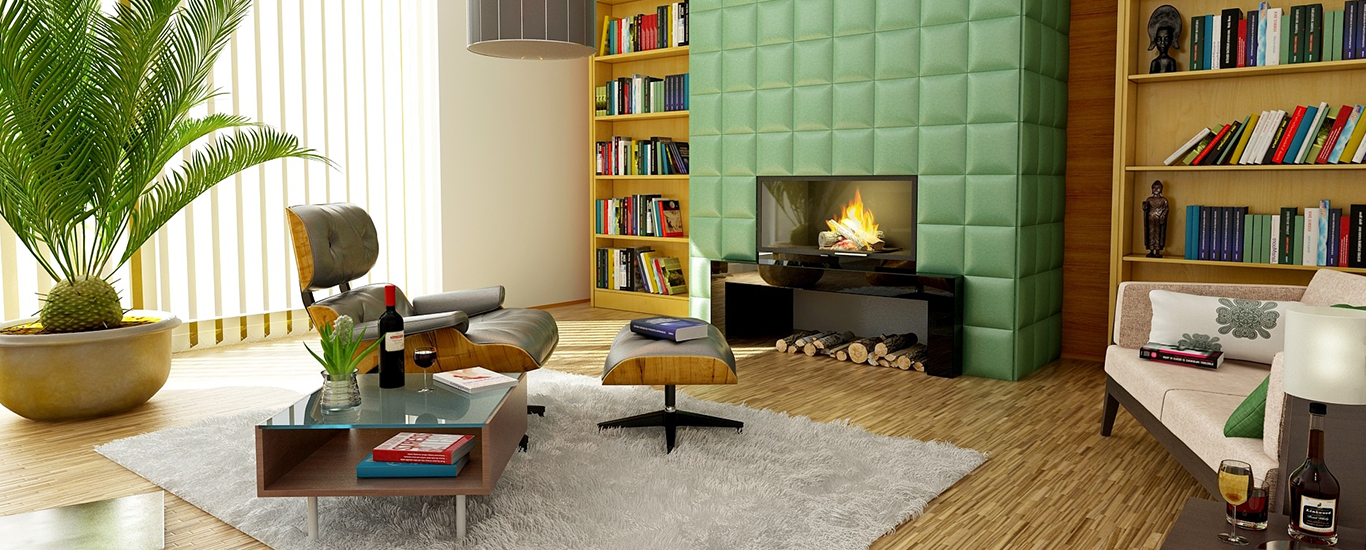 Since laminated wooden flooring is protected by a tough external layer and resin coating, hence it is very strong, robust, scratch-resistant and highly durable. This is ideal for the houses which are located in high traffic areas.
Since many cities in Kerala are highly populated, hence people who are living in Kerala should go for laminated wooden flooring. Moreover, if you have kids or pets in your family, then laminated flooring will give you the ultimate protection to your floor because it is scratch-resistant.
7. Burn and Fade Resistant:
Laminated wooden floors are burn resistant. So, if a burning candle drops to the floor and continues to burn for a few seconds, then this will not tarnish the beauty of the floor. Laminated wooden floors are also UV resistant which means a direct exposure to the sunlight will not fade the color of the floor. If you are staying in Kerala, then during the sweltering heat of summer, this floor would be the ideal choice for you as they look the same year after year. Check out some of the best tips to save electricity bill in a home.
8. Eco-Friendly:
As global warming is one of the humongous issues in today's world, hence everyone needs to pay attention to it how they can keep their environment clean and healthy.
Generally, laminate flooring manufacturers use wood waste, particles and sawdust left over from the manufacturing process to make this kind of flooring. Almost 75% laminated wooden flooring is made from recycled products.
Trees are one of the precious resources of the earth. And thus, it won't be a prudent decision for you if you drastically cut these trees to make wooden flooring. So, laminated wooden flooring is the best choice for you as they are environmental-friendly. There are many eco-friendly house construction methods in Kerala to know.
9. Many Styles are Available:
If you are worried about the colors and styles of your flooring, then you would be happy to know that laminate is available in a variety of different colors and styles.
Laminate flooring can be made of different types of woods which will make your home more enchanting and appealing.
Whether you want to prefer the traditional red oak hardwood or an exotic species like Brazilian Cherry, even if you are hoping for the look of natural stone on a budget, a modern-day laminate is the best answer for your options. Even digital printing techniques (embossed surface of some laminate floors) will make your floor more beautiful and alluring.
10. Laminated Floors are Adaptable to any Sub-Floor: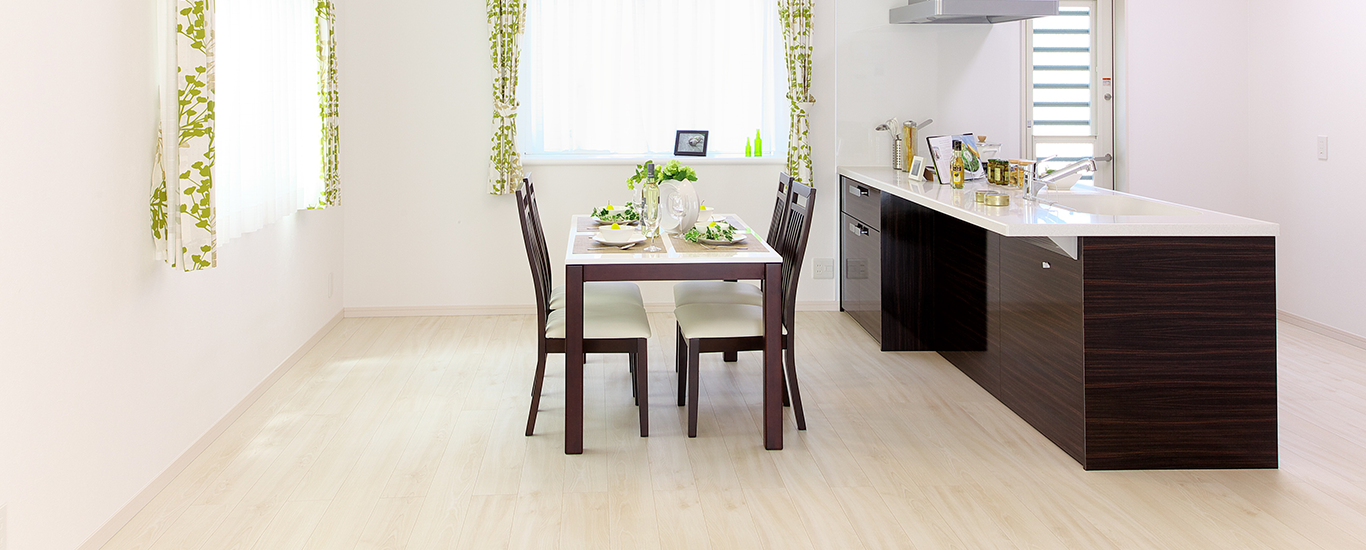 There is a unique quality of laminated floors that they can easily be adapted to any type kind of sub-floor so long because they are dry and you can clean them easily.
It is particularly a strong choice in areas where there is a high moisture content or where flooring cannot be nailed down. As Kerala is located in the tropical region, so the weather is moist here.
Hence, laminated wooden flooring would be your first preference for your home in Kerala. Laminate flooring can be installed directly on wood sub-floors, granite, tile, linoleum, and vinyl.
Hope, now you have an adequate knowledge about why should you choose laminated wooden flooring in Kerala for your home. You can contact your local manufacturer for the best-laminated flooring at a reasonable price and in this way, you can enhance the aesthetic look of your house. Also read tips for furnishing first apartment.
PVS Builders & Developers is one of the leading builders in Calicut that provides top-notch flats and apartments in Calicut, Kannur, and Aluva. For booking your apartment, contact us today or visit our website for more information.