Tips for Furnishing First Apartment
Posted on August 06, 2019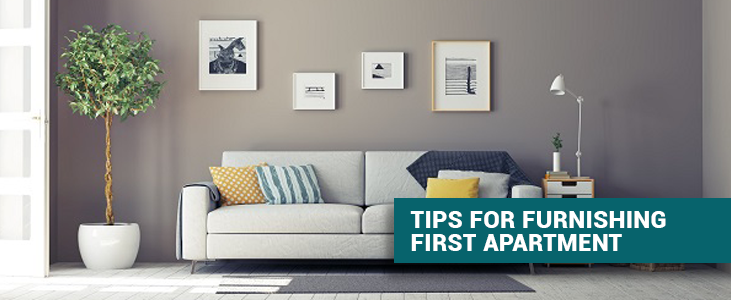 Moving into your first apartment is an exciting experience. At the same time, you will be tensed about furnishing  first apartment. You will not be having a proper idea of items required for your apartment. There are some basic planning you must consider while furnishing your new apartment. It may be like how much time you can spend, the amount you can invest in furnishing and so on.
Here are some tips which can help you while furnishing  first apartment.
Prepare a List of Needed Items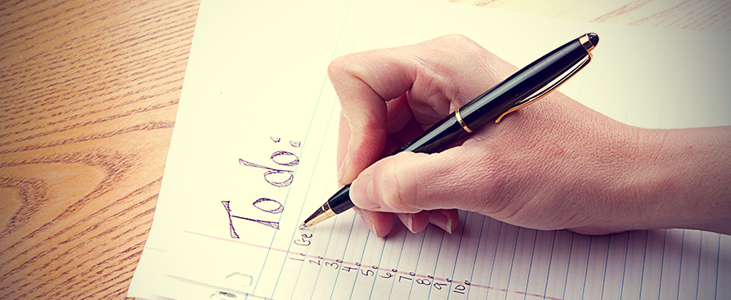 Firstly, you should make a list of all items required for furnishing  first apartment of your's. The list must include all basic and other decorative items. A good seating arrangement in the living room along with a tea table, a bed and wardrobe for rooms, a dining unit for having meals are the basic things required. You may also include other items according to your personal taste and budget. While preparing the list try to exclude the items that you already have. By preparing a proper list you will get the approximate amount you need to invest for furnishing the apartment.
Start with the Basics
It's the best choice to get started with basic items. While making the list of items for purchase always try to start with the basic items. Choosing the wall paint, finding the best tiles for the floor, kitchen and bathrooms, selecting kitchen appliances, sanitary items for the toilet, installing lights and ceiling fans, are the basic works to be completed. Only after completing the basic things you can go for the additional items. You should also find what you can do and what will require a professional or a contractor's help. Here are some summer decorating ideas for living room.
Use Multi-Purpose Furniture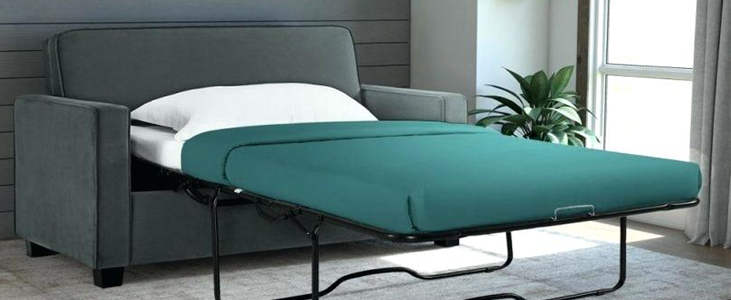 Multi-purpose furniture is the best option for your apartment when space is a problem. A single furniture piece sometimes can be used for multiple purposes, thus it can save the cost and space. Beds that can be also used as sofas or storage unit are the brilliant furniture ideas. So instead of buying both bed and sofa, a single multi-purpose bed is enough. It can be used as a sofa in the living room and also used as a bed when required. Most of the flats in Calicut are using these kinds of multi-purpose furniture. From small children to aged people can do all the functions of such multi-purpose furniture.
Bring Proper Light to your Apartment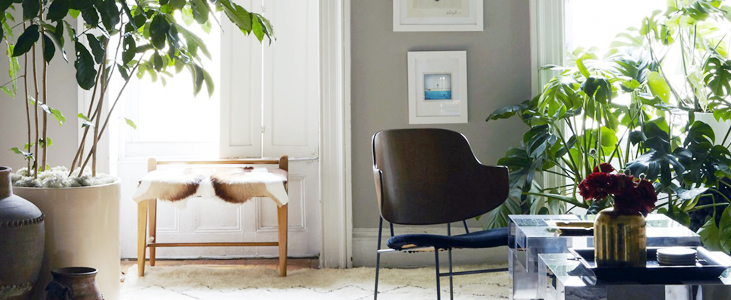 Lighting is the major factor you need to check while furnishing  first apartment. The beauty of your apartment can be viewed only after proper lighting. Reading in lack of light may affect the eyes badly. Installing the spotlights can provide the desired amount of light to your flat. You should always take advantage of the natural light as it can make your flat auspicious. Do not place any items in front of the window as it may disallow the sunlight getting inside the apartment. Most of the apartments in Calicut are getting ample sunlight inside the flat.
Know What you Already Have
While preparing the list of items required for the apartment you should check and exclude the items that you already have. Sometimes you need a wardrobe in your bedroom but you already have a wall attached shelves, then it can be excluded from the list. If you are buying any item that you already have it will be wastage of money. While furnishing you should utilize each and every one of the items that you already have in your apartment.
Use a Soft Cushion for Seating
It is important that your guest should feel comfortable while using the seating arrangement that you have in your apartment. Choosing cushions for seating is the better option than opting for regular sofa. It can give comfort to the guests and add luxury feel to the apartment. The cushions can be easily moved from one place to another as compared to the regular sofa. While changing the theme of the flat you can easily change the cover of the cushions too and upgrade to a different look completely.
Use Modular Kitchen in your Apartment
While furnishing first apartment, it's better to go for a modular kitchen than the normal kitchen. The modular kitchen may save the space and it is more systematic than the regular kitchen. It can be customized, depending on your space, personal preference and according to the theme of the flat. The shelves in the modular kitchen help you to save the space. Modular kitchen can also bring a luxurious feel to your kitchen. If your kitchen is too small, then with the help of an interior designer, you can get a good modular kitchen designed and installed. There are many low cost interior design for homes in Kerala and these might be useful for to increase home value too.
Do False Ceiling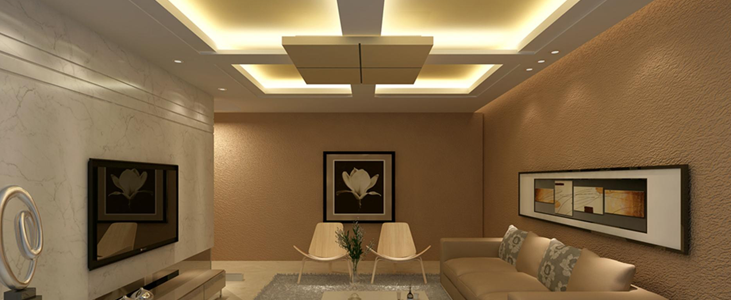 If your apartment has a high ceiling, then you can install the false ceiling. This can bring a luxurious look to your apartment. It can hide the pipes and electrical wires by giving a clean look to the ceiling. In summer season false ceiling can be a good relief as it can absorb the heat. It can also absorb the sound which makes your space quieter. It is very easy to install a false ceiling using the proper tools. You can select a beautiful design for your apartment and install it with the help of a professional. The false ceiling can be done only when your ceiling has the required height, otherwise, it will make your room look smaller.
Buy Suitable Home Appliances
If you have brought a new apartment in Calicut or anywhere else your task is to find the suitable home appliances. While buying the appliances you should check that it is suitable for your apartment. You should make a basic list of appliances required for your apartment before the purchase. Exclude the items that you already have. Refrigerator, washing machine, grinders, induction cooker, microwave ovens are the basic things you should have in your apartment. It is very difficult to dry clothes in the rainy season, especially for flats in Calicut, when you have school-going children. A cloth dryer will help you to dry the clothes quickly. So it can be included in your purchasing list. There are many other items which can be included in your list such as vacuum cleaner, dishwasher, CCTV, etc. While buying all these items you should check that it is apt for your apartment.
DIY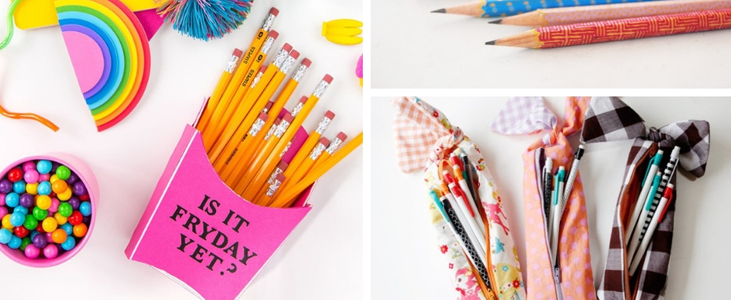 When you approach a contractor or an expert in the furnishing field, they may charge a high amount. Sometimes it may cost more than your budget. If you have time and patience, then you can model it yourself. This will also help you to learn new skills related to apartment maintenance. If you need to do the same job in the future, you will be confident in handling it. Nowadays there are different websites and YouTube tutorials, guiding you to furnish and maintain your apartment. It will be a beneficial experience along with fun. Presently many people are opting for DIY due to the high labour charge. DIY is the best option for people who like to keep their hands always busy. Along with learning new skills, it can also save a lot of money. Look at some DIY small apartment hacks here.
Keep a Budget and Stick to It
While you start furnishing, make a budget and be sure that you stick to it. A lot of items can be brought directly from the manufacturer which helps you to save your cash. Online shopping can cut off the cost as compared to retailers. So use the advantages of online shopping. You should set a specific amount for each department like furniture, appliances, tiling and so on. Also, make sure that you haven't crossed the amount that you fixed to each department. Exclude all unwanted items from your purchase list. These tips help you to stick to your budget and save cash.
Furnishing first apartment is not a simple task. We think that the above-mentioned tips must have helped you in knowing the details of furnishing a new apartment.
PVS Builders & Developers is one of the most renowned builders of Calicut and provides some of the most efficient apartments in Calicut, Kannur, and Aluva. If you are looking for flats in Calicut with some of the best features and high-quality amenities then contact us today or visit our website for more information on our latest apartments in Calicut.