11 Best Ways To Increase Your Home Value In 2020
Posted on August 30, 2018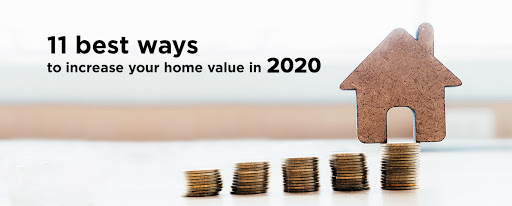 Your home is always adjacent to your heart not only because of this is a hefty investment done by you but also it is the place where you are spending the best time with your family members in a relaxed way. So, your home always owns a core position in your heart.
Thus, investing in the right home improvements can have a significant impact on the value of a home. If you have an adequate knowledge regarding how to add value to your home on a budget, then this will not only make your home more enchanting but also attract your buyers who are willing to buy your home.
Get the details about the things to be checked before buying a property.
Here, we are mentioning 11 best ways to increase home value in 2020.  So, let's take a look what home improvements add the most value to your home.
 1. Go for Floor Covering: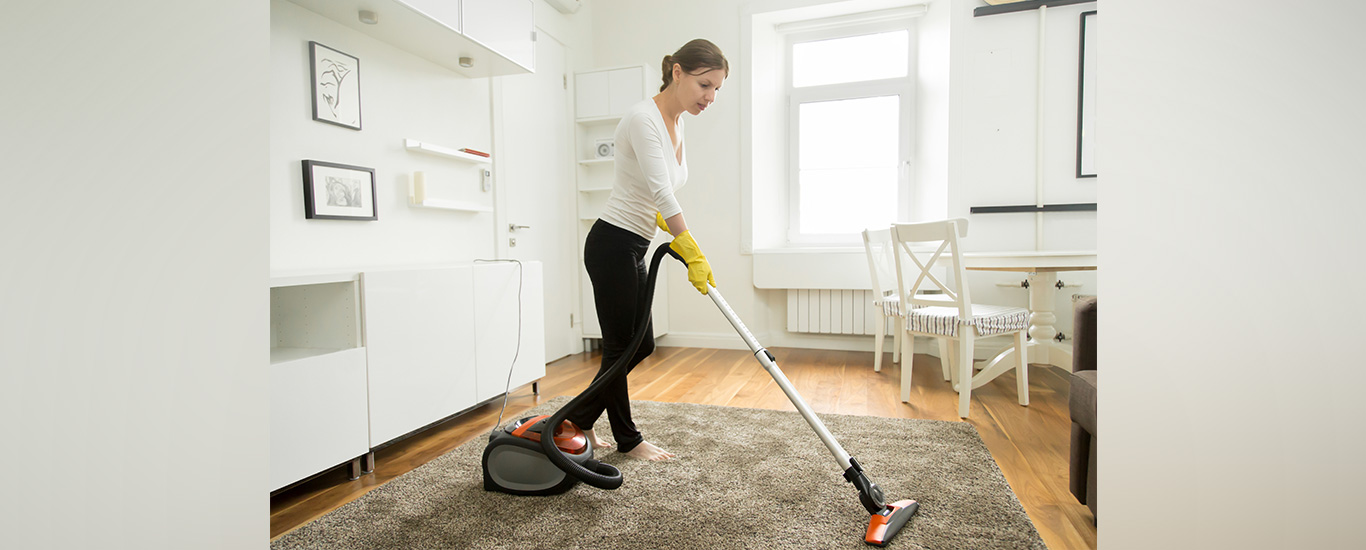 It is generally a term described for a complete material done over the floor surface to provide a easy walking structure. Floor covering is one if the best home improvements to increase value and depending on the materials used, floor covering are of many types like mud flooring, cement concrete flooring, tiled flooring etc.
Floor covering is a good idea if you want to add value to your home. A floor covering will not only protect your floor from the damages but also enhances the aesthetic look of the home. And, this is one of the best ways to increase home value.
If your floor covering is in good condition but it is outdated and shag green, then this is the high time to replace the floor covering with something more modern ideas. Hardwood flooring shows a strong appeal in any house for both the older homes and the newer homes. Carpet is also popular in the bedrooms and living rooms.
Tile flooring is popular for your entrance, bathroom and for the kitchen. Flooring is one of the cheap ways to increase home value in-front of your visitors and buyers. Consider some laminated wooden flooring in Kerala.
2. Renovation of a Kitchen: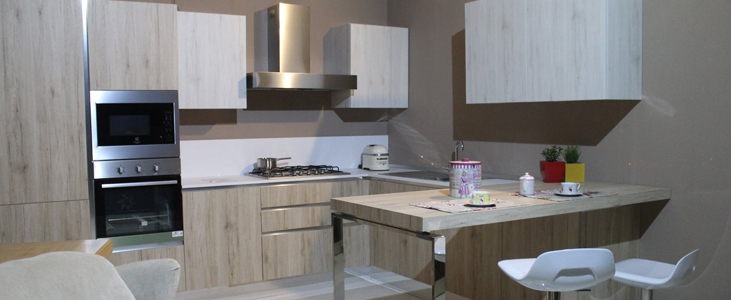 You should go for the renovation of your old kitchen if you want to increase your home value in-front of others. But remember, you must choose that type of designs which can reflect your own taste and choice and can go well with the rest of your home. You can also try the best house renovation ideas in Kerala.
Now, people don't prefer matchy-matchy in the kitchen like they used to do in the past and hence, these days they are preferring a two-toned kitchen. They are usually mixing a dark colour with a light colour that offers visually appealing levels of colour contrast and enhances the beauty of your kitchen.
If you are looking for elegant yet simple kitchen design trends, then you can go for the hardworking kitchen storage wall. In search of more open space, many homeowners are opting for the hardworking wall where they can push all the storage onto a single hardworking wall.
This one-stop hub frees up the rest of the space to create a breezy look and moreover, you don't need to spend a humongous amount for this. Though stainless steel appliances are quite popular and hence, other metallic accents are making a splash in the kitchens.
You can easily go for the accent back splash tiles and statement hardware. While silver, nickel accent and chrome finishes are the popular in these days, on the other hand, yellow metals (basically golds and rose gold) are emerging themselves as different alternatives. Terracotta is another popular kitchen decor trend. But don't go for tangy orange clay, you choose reclaimed rose terracotta or the rich creams and pale pink terracotta tile which will truly make your kitchen more appealing. So, renovation of the kitchen is another best ways to increase your home value.
3. Bathroom Renovation: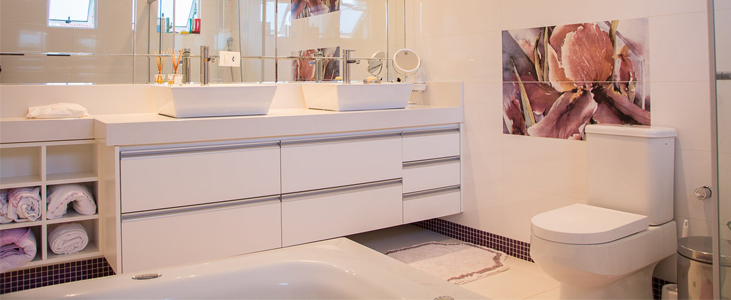 Bathroom plays an imperative role in every home. It not only enhances the beauty of your home but also takes care of the hygiene of your entire family.
If your guests will not comfortable with your bathroom or your buyers are not satisfied with your bathroom, then this will tarnish your reputation and you will meet a lot of intricacies if you have plans of selling your home fast. So, if you are looking for some of the best home improvements to increase value, then you need to pay attention to your bathroom.
If you would like to paint the walls of the bathroom, then you should try to discard loud and clumsy print. Most of the time the colours will be eye-soothing and soft.
Common tones such as white and black are preferably used in modern bathroom designs because they successfully bring a mental balance and relax.
Heated floors are usually preferred if you want to create more comfort more yourself and your visitors. But most often, people should go for large and bulky tiles which create a spacious and voluminous look.
Marble can also be a great choice for bathroom flooring. For its elegance and uniqueness, marble has become one of the imperative materials for bathroom flooring. To create a soothing effect, dimmers lighting will work perfectly in your bathroom.
A bathroom cabinet with glass would be a great option for you if you want to enhance the look of your bathroom and want to make it more functional. You can even go for a bathroom vent fan which will keep your bathroom fresh, dry and odour-free. All these bathroom renovation ideas will certainly not burn your pocket and will uplift the value of your home. Make a look at some of the future home technologies.
4. Go for a Deck Addition: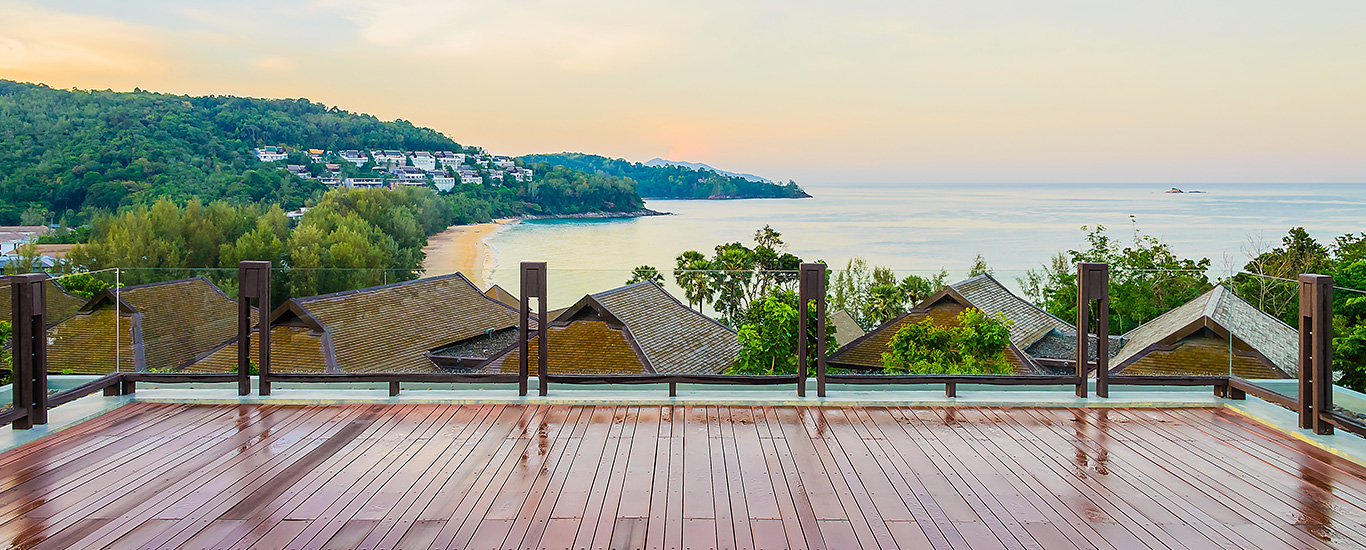 Are you planning to add a deck to your home? Then you have made a right decision as it is one of the best ways to increase home value. Deck addition is not only a mere investment but also a customizable appearance you can give to your home according to your desired level.
Deck addition can elevate the look as well as the value of your home. These days beautifully designed decks are the latest trend and are very popular among the people.
You can easily incorporate a deck into the outside of your home if you are looking for a budget-friendly renovation which can increase the value.
Decks will not only enhance the look of your home but they will also provide you with some extra spaces where you can easily organize some private parties, BBQ and enjoy the whole outside atmosphere.
Sometimes, your guests like to sit outside of house like a lawn or a garden and can enjoy among themselves. But you need a lot of space if you go for a lawn or a garden.
In this context, a deck is an ideal choice which can give your guests the same outside feeling like a lawn or garden can provide. You can decorate your deck with LED lights and various decorative items to make it more intriguing and appealing where you can enjoy time outside well past sunset.
A deck is an ideal place for children also because they can enjoy the outside playing here. So, if you want to impress your buyers or guests, then try to add a deck to your house. This is another effective and best ways to increase home value. Also checkout the tips to setup apartment guest room.
5. Take a Special Care of  Your Entrance:
If you want to create value for your home in a budget-friendly way, then you should pay extra attention to your entrance. Because your entrance is the first thing that can attract your guest and buyers and gives them an idea of your style statement. So, you need to decorate or accessorise your entrance prudently to enhance its look.
Now, the markets are crammed with many home entrance accessories. You can easily go for some mix-and-match accessories, like vintage or up cycled fixtures, asymmetric entrance light, wall hangings, textures will certainly create a majestic look and can make a lasting impression on your guests.
You can adorn the entry wall with various showpieces and accessories which can go well with the decor of your rest of home. Don't ignore your entryway if you want to boost up the look and want to add value to your home.
6. Choose Your Lights Wisely:
The lights are the essential things of every home because they not only enlighten your home but also can change the look of your home.
This is another budget-friendly and best ways to increase home value. If you want to elevate the look of your home, then carefully choose the lights because no one prefers a dank and dark living space. You can easily improve your home's look by adding some lights carefully.
An intriguing pendant, sconce, or chandelier are enough in making your room stylish and sophisticated. The skylights are appropriate which will bring light to the shabby areas of your home.
You can go for brighter lights for your living room and kitchen. While for bedroom and bathroom go for dimmer lights which can drastically change the look of your rooms.
You can even wrap twinkle lights around a metal wire bed frame to create the perfect ambiance for watching a movie, reading or other bed activities. This innovative idea will certainly attract your guests and they will love to visit your house again and again. You can also read the low cost interior design for homes in Kerala.
7. Incorporate All the Latest Green Technologies to Your Home: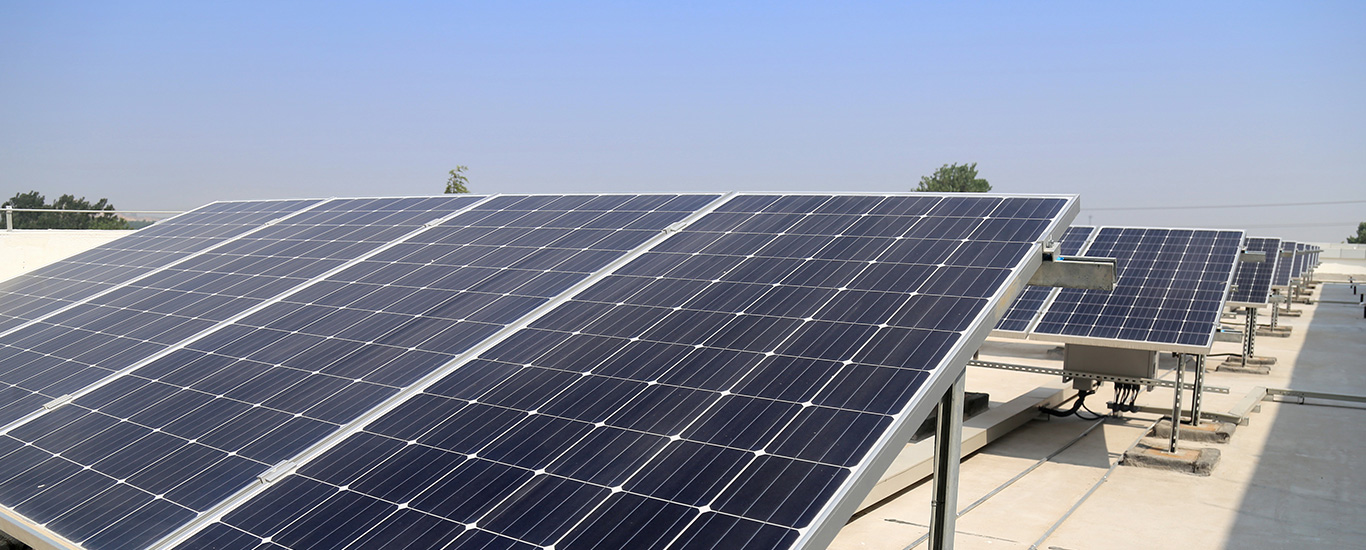 At first, you need to replace all burnt out light bulbs with energy-efficient ones like LEDs. Now, by using latest technologies and tools, the scientists and researchers are developing many solar-powered devices like calculators, cookers, heaters and much more. So, you can discard your old and energy-consuming utensils and switch to these new products.
You can install solar panels and using solar power for apartments which will gives you the answer for how to reduce electricity bill in Kerala and moreover, you will get some tax benefits by going green.
The old, single-pane windows are outdated these days, rather you can invest in energy efficient windows. These energy star-rated windows will reduce your bill. Instead of choosing energy-hungry plasma TV, you can go for low wattage TV like LCD or LED. This LED or LCD TV will drastically lessen your electric bills. 
8. Implant Indoor Plants: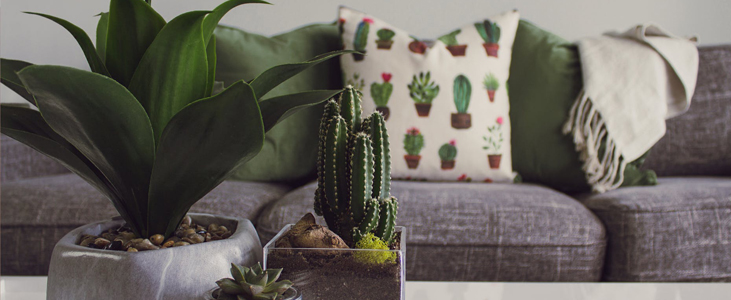 It is not mandatory to be a environmental psychologist to understand plants are health beneficial. But dive deeply into their beauty and you will discover that the advantages of interior landscaping that makes one of the best home improvements to increase value and aesthetic. There are many eco-friendly house construction methods in Kerala.
Nowadays, indoor plants have become of the most lucrative and tempting components of home decoration and they also provide you with a healthy lifestyle.
These indoor plants will not only uplift the look of your house but they also add value to your home. This is another cheap and best ways to increase home value.
These plants successfully increase the gorgeousness of your home by proving you with a fresh and lively touch of nature. Moreover, they always trying to improve the quality of the indoor air by air purification methods.
So, these indoor plants not only sumptuously decorate your home but also help you to get rid of stress, headaches and agony and improve the blood circulation symptoms of our body.
Now, the markets are thronged with various sizes and types of indoor plants. If you can purchase some indoor plants like the Amaryllis, the Moth Orchid or the Peace Lily inside your home, then you will certainly create a value for your home.
Your visitors and buyers will be impressed by seeing these indoor plants at your home because you are also creating a positive impact on the environment. Checkout the best tips to setup an indoor garden for apartments in Kerala.
9. De-Cluttering Your Home:
A neat and tidy home will always catch the attention of your guests and will uplift your impression in-front of them. But unfortunately, many homeowners often neglect this.
Though they invest a chunk of money for home renovation and decoration, they can't maintain their home neatly. Smart home improvement ideas will always help you to manage clutter and keep your home immaculate and clean.
Extra shelves and cabinets can easily go a long way in getting clutter systematized and organised. Decorative boxes, baskets, storage bins and sorters are the ideal choices where you can keep all your stuff and belongings.
This is the time that you should get rid of all the unwanted clothes, magazines and other stuff that you rarely use. You must put all the rarely sued item in the boxes perfectly so that they can't tarnish the look of your home. 
If you want to possess a beautiful and enchanting home, then make sure that your home is clean and neat. Moreover, a neat and clean home always add value when you are planning to sell your house. Check out the ideas for how to compost in an apartment.
10. Paint Your House: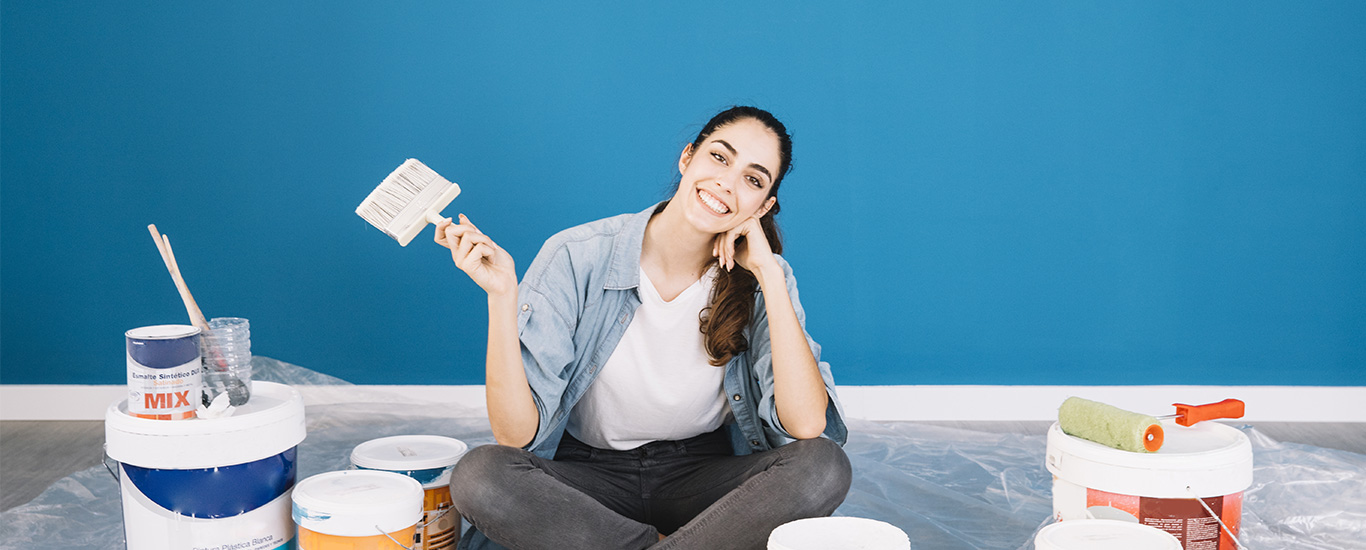 This is another cheap way by which you can increase the value of your house. If you are planning to go for marketing your house, then you must go for painting. And you have to consider how to choose paint colours for your home.
A freshly painted house looks neat and clean and it also creates a good impression in front of your buyers or visitors. You need to pay attention while choosing the colour of paint.
Don't go for a loud or deep colour because most of the people usually prefer colours that are eye-soothing and elegant. You can also go for mix and match colour if you have the budget.
11. Get Rid of Smells:
This is one of the most important and cheap ways to increase home value. Since you are staying at your home for a long time, so you may not notice them, but the potential buyers or visitors will.
If you have a cat or dog or any other pet or if you often cook foods for your family that are spicy or pungent in nature, these odours become infused in your homes carpet, furniture and other decorative items that can hold an odour.
If you are a smoker or anyone of your family member want to smoke during the marketing of your house, then please go outside for smoking.
Many deals have been killed because of cigarette smoke and people often get a negative impression on you. Though painting can help you to get rid of odours, you need to clean your carpet and or draperies before anyone plans to visit your home.
You can also use a good quality air freshener that can surpass the odour. Try to open your windows during the daytime so that sunlight and sufficient air can enter your room.
The above, we mentioned only the 11 best ways to increase the value of a home. The internet will help you to find more ways by which you can make your home beautiful and attractive.
Are you checking out the best flats in Calicut for superior apartment projects? You have come to the right place. PVS Builders are one of the most trustworthy and reputed builders in Calicut, with some of the best laid-out apartments in prime locations. Contact us today to know more!