Top 10 Tips to Choose the Best Paint Colours for Your Home
Posted on May 22, 2018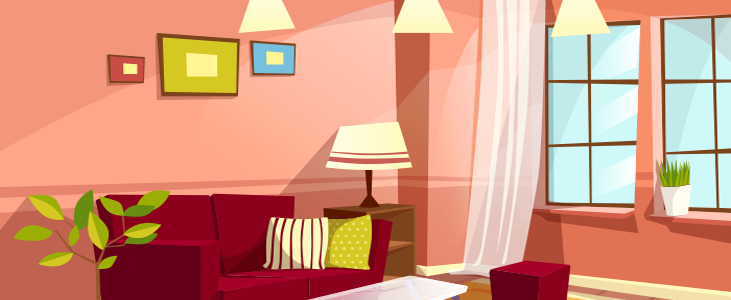 Decorating your home is always an exciting thing to do. So many decisions to make! One of the most important things to decide is on the colours for your walls. Which ones should you choose? Why does this need so much thought?
There is something about colour – we love some, and frown at others; some make us feel happy, some gloomy. There is some psychology associated with colour, no doubt. Even big companies know this, and use colours for their logo depending on the products or services they deal in, or what their target customers like. Your home is your refuge; choose colours that will help you relax, and some colours that are trendy.
With a little paint and a great deal of creative mind, you can undoubtedly change the look and feel of a wall. Search for features of your rooms and consider approaches to make them stick out.
Let us see how to choose paint colours for home:
Also read some of the best decorating ideas for living room.
Tips For How to Choose Paint Colours For Home
1. Match Your Paint to What You Have:
If you already have good furniture, you might want to choose wall paint in colours that go well with the colour of the wood, or the upholstery.
You can also decide the wall colour based on accessories if you already have a good collection of those, or floor rugs and carpets, paintings or other artwork that you have collected over the years.
In fact, this way it becomes much easier to choose the paint colours for home! We suggest starting with the formal areas of your home first – like the living room, study, corridors etc., and then moving on to the bedrooms, bathrooms, dining room and so on.
Make sure that all the colours complement one another and are not completely at loggerheads.
2. Talk to a Sales Person at Your Local Paint Store: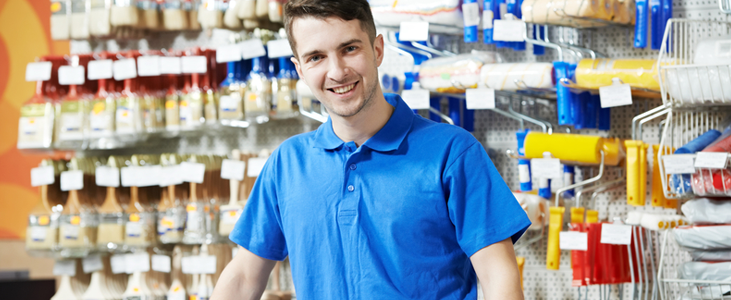 They have years of experience, and may be able to suggest the right colours once you let them know your basic preferences.
The store will have hundreds of colour selections in numerous brochures. Go through them till you see colours that you like.
You can also check Pinterest for ideas. Shortlist a few main colours and you can choose complementary colours later. The colours you choose should reflect your personality, and also look good on the wall.
If you're the serious type, neutral colours, monochromatic look, and conventional combinations like blue and white, or brown and cream and so on, would be perfect.
Just as you buy clothes in colours that suit you, you should dress up your walls in colours that suit you and your personality too!
Also read: Tips on low cost interior design for homes in kerala.
3. Remember the Colour Wheel:
Red, yellow and blue are the primary colours, and combining any two give you secondary colours.
Colours that are next to one another on the wheel, like say yellow and orange are related and you'll see that one of those colours stands out more; colours like say yellow and purple are complementary, and each will stand on its own.
Warm colours like orange are complementary to cool colours like blue. There are vibrant, pure, and muted shades; and shaded colours are darker versions of a colour.
4. Know the Psychology Behind the Colors:
Looking for wall painting ideas for home based on room size and purpose? To make your room appear more spacious, use cool colours like shades of blue, green and purple.
You can also choose shades of white or pastel colours to create the illusion of more space. Warm colours like shades of yellows, oranges and reds will help make your room look slightly smaller, but bright and vibrant – and energetic. Such colours are great for the living or dining room, children's rooms and your den.
To vary the warmth you can also use muted shades of these colours, like buttery yellow, peach or pink, and create a balanced look.
Grays can be used for both cool and warm look, depending on which shade of grey you use, and which other colour you pair it with. You can also contrast warm and cool shades in the same room for an eye-catching and dashing look.
Also read: House renovation ideas in Kerala
5. If You Want Subtle and Soothing:
Cool shades of blue, green, turquoise, lavender, mauve, pale pink or peach, soft pale yellows and so on can significantly help in creating a feeling of peace and romance, and are perfect for the bedroom.
If you want a soothing look for the kitchen, soft yellows work perfectly. For the perfectly relaxing feel, use a monochromatic approach: use the same colour throughout the room and bathroom, in shades of varying intensity.
6. Create an Elegant And Classy Look:
Choose neutral and pastel shades like raw silk, almond, shades of grey, beige, light earth tones and so on for a classy, never out of style look. These are ideal for formal areas of the house like the living room, study, office area (if you have one) and so on.
You can offset the pale or muted colouring by painting trims in a slightly bright colour – of course, it needs to complement the main colour.
You can also add a dash of colour to the room by using bright accessories like rugs, carpets, throw pillows, paintings or curtains. Consider some modern curtain designs.
You can add a touch of black in subtle areas to create a dashing yet understated elegant appearance. Get some best ways to increase home value.
7. Rock Your Individuality:
If you want a distinctive look with a lot of pizzazz for a particular room, then you go –to colours should be bright oranges, yellows – and their shades.
Use them on alternate walls or opposite each other to create a funky, energetic and youthful theme. Some examples could be: orange and gold, red and blue or purple, and red and black for an Oriental theme.
You can complete the look by accessorizing appropriately. However, it's important to not go overboard; limit your colours in any one room to just three – including the trims and window panes. You don't want your room to look like a Christmas tree.
8. Dealing with the Ceiling:
Is your ceiling too high? Create the illusion of a lower ceiling by painting it a shade darker than your wall colour.
On the other hand, you can paint it white or a lighter shade of your wall colour if the ceiling is low and you want to make it seem higher.
Try something different by adding a tint of colour to your ceiling rather than keep it white.
You can also try painting the ceiling, floor mouldings and door trims in a shade similar to cream or ivory, to create an elegant and stylish look. You can also check out some apartment ceiling design ideas.
9. Create a Focal Point: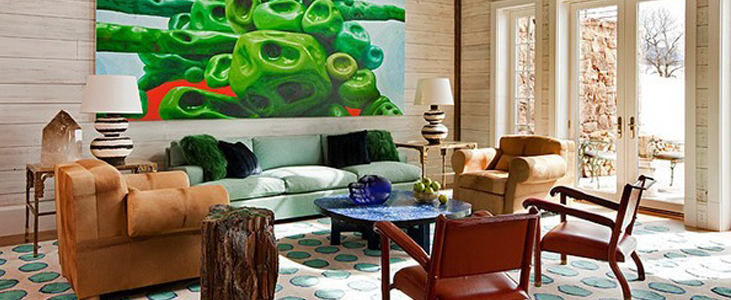 You can transform the appearance of a room by using contrasting colours for your walls and trim, or by painting one wall in a darker shade – or even by covering it with wallpaper.
Painting a wall a shade darker can also make a huge room look slightly smaller and cosier, in addition to making it more aesthetic and visually appealing.
In case you have moulding on the walls around the middle, you can use two different shades of the same colour; you can also use a darker or complementary shade of the wall paint colour to highlight an interesting feature of a room. Stairways especially look stunning when painted a darker shade of the walls.
10. What Type of Paint Your Walls Need:
Now that we have seen how to choose paint colours for your home interior, let us also take a peek at the type of paint you should purchase; after all, today you have dozens of options.
If your family has young children, using glossy or ultra glossy paint in high traffic areas like the dining room, kitchen, play room or their bedrooms is a good idea. This is because it's easy to clean.
You can also use high gloss paint for trims in any room. For the bathrooms, semi-glossy paints will do fine, and slightly less expensive.
If the wall plastering hasn't been perfect, choose matte finish paint, or textured paints to cover up the flaws.
Most important of all, go with your gut feeling; some colours just 'feel' right. Make sure to have your painter paint a swatch on either a board or the wall itself, to get the proper idea of how it will actually look – they are often different on paper. So these are the main points you should consider before choosing paint colors for home. Happy painting!. If you are planning to paint your apartment try to invite your friends for your house painting party. Read more about House warming party ideas.
PVS Builders & Developers, one of the top builders that offers premium flats in Calicut, Kannur and Aluva. Visit our website for our luxury projects in Kerala.