13 Best Summer Decorating Ideas For Living Room
Posted on June 06, 2018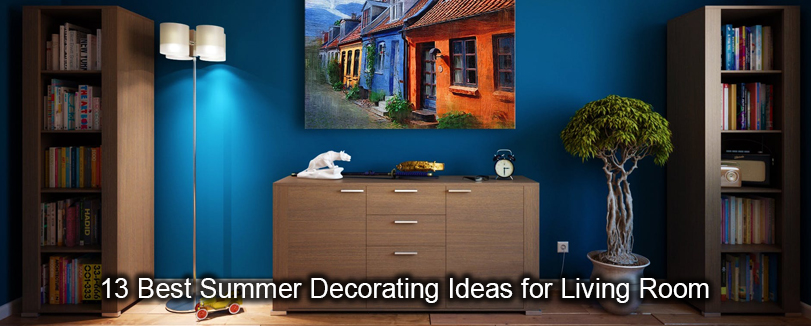 The summer is already in and the sweltering heat of the season has already made your life miserable. This season drives you to wear light and less structured clothes so that you can stay comfortable during the scorching heat of summer. But is your home summer-ready? If not, then this is the high time that you should focus on some exciting and enthralling some summer decorations for your room. You may think that this can be an expensive endeavour. But by altering some simple changes you can make your home ready for summer.
Also read the tips on small apartment decorating ideas on a budget
Here, we are mentioning 13 best summer decorating ideas for living room.
Best Summer Decorating Ideas for Livingroom
1. Try the Bohemian Look: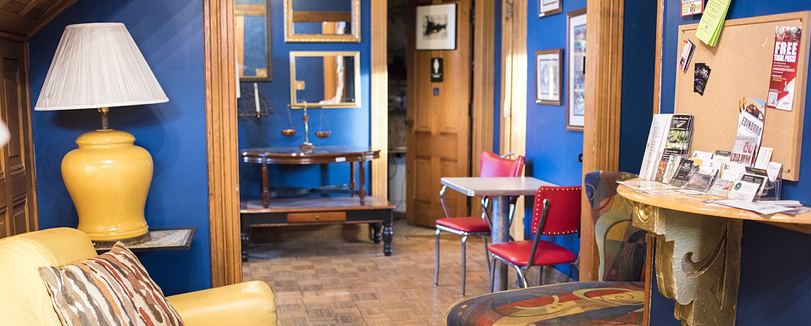 This is the time that you need to use vibrant colours, a mix of patterns and flowers (painted or printed) in everywhere of your living room to make it more cheerful and vivacious. It would be a prudent decision for you if you can add more patterns to your living room decor because this can revive it according to the hot season.
You need to bring more joy and life into the colour scheme of your living room. You can also go for a patterned wallpaper that goes well with the other vivid colours of your room.
Also read on Low Cost Interior Design For Homes
2. Update your Old Furniture:
If you are tired of the same and humdrum look of your old furniture, this is the time to revamp them. But you don't need to spend a chunk of money for purchasing the new furniture, by changing their colour you can give them a new look. So, this is the time that you need to give your chair or side table new life and look by using high-gloss spray paint in a summery hue, such as sky blue or grassy green. The glossy paint gives your old furniture a fresh and new look.
Checkout the best house renovation ideas in Kerala.
3. Art Swap:
If you are planning on decorating your home for summer, you need to pay attention to the walls of your living room. If the walls of your living room are still empty, then this is the time you need to fill them with some beautiful and compelling art pieces. Brighten dark walls with colourful art pieces are the best options for which you can provide the perfect blank-wall solution for a large and spacious room.
Nowadays, the markets are crammed with many colourful art pieces of various sizes. So, you can choose a large art piece or a collection of smaller art pieces which will make your wall more compelling and beautiful.
4. Play with the Fabrics: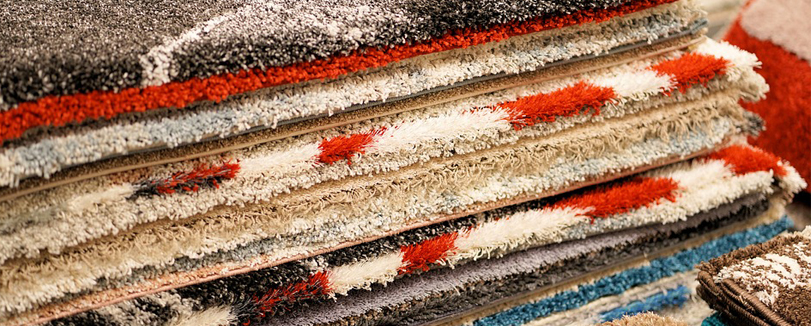 Are you planning to decorate your living room for summer? Then you need to be very creative in using the fabrics.
You can use flirty fabrics like botanical prints on your sofa covers and cushions which can instantly uplift you're as well as your guest's mood.
You can use neutral colours on the walls of your living room and don't jam-packed your living room with too many furniture and accessories.
Also read on tops tips for low cost house construction methods in Kerala.
5. Use Cotton and Linen to Cover-Up your Furniture:
Nothing can be better than cotton and linen in summer. Discard all other materials and coverup your upholstery with washable cotton and linen fabrics.
You can easily cover up your sofas with warm biscuit tones or whites and watery blues in simple country patterns. Swap ornate and decorated cushion covers with light-coloured covers. This will not only uplift the look of your living room but also makes your living room ready for summer. You can also consider tips for furnishing first apartment.
6. Remove all Heavy Draperies:
Since summer is already entered, so you need to remove all those heavy draperies which can make your room clumsy and gauche. Instead of using heavy draperies you can welcome this summer with two-tone natural linen curtain and roller blinds.
These days, the markets are thronged with many colourful and printed blinds like starfish prints, boat picture prints, sea beach prints, etc, which will add a seaside feeling and fun. You can also consider some modern Curtain Designs For Your Living Room
7. Discard Glass Accessories: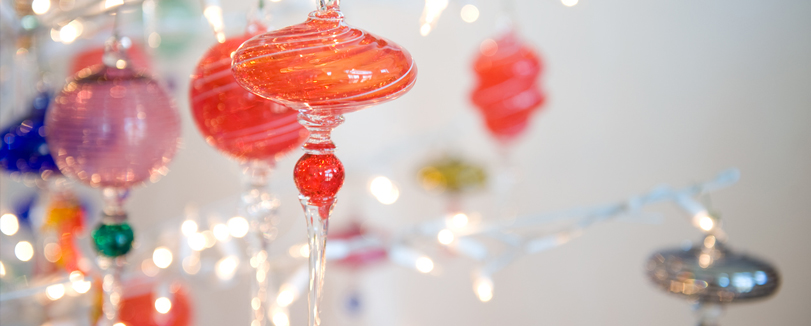 This is the time you need to discard your glass accessories and substitute them with straw and paper accessories for silver, pottery or wood. Anything which looks watery or airy is ideal for summer.
You can place a silver tray on your centre table and can put a pitcher on the tray.
You can also keep fresh summer fruits on the tray to welcome your guests.
Don't forget to fill up the pitcher with summer cocktails and serve to your guests when they feel thirsty.
8. Change Your Scented Candles:
Scented candles are very imperative whenever you are planning to decorate your living room. Because of their aroma, they have the capacity to elevate the mood of your guests. Since seasons are changing so you need to change your scented candles according to every season.
Gingerbread and evergreen are ideal for winter months as they have great smells, but in the summer, most of the people prefer fresh scents, such as ocean breeze or cucumber-melon. So, to make your living room ready for summer, you need to change your scented candles.
9. Organize a Separate Drink Station:
Drinks and juices are another pertinent components of summer. If you can arrange a separate and small drink station, then it will add freshness and chill the mood of your guests. For this you don't need to make an expensive bar counter, you can easily serve some exhilarating lemonade recipes and mocktails with the minimal ingredients and some beer glasses.
10. Decorate with Fresh Flowers:
Summer is everywhere. This is the time you need to replace your silk plants with fresh flowers or cut greenery from your gardens and nursery.
A simple blossom which is floating in a glass bowl of water is very graceful and elegant. Since this is the summer season, so you should pick up flowers which are bold in colours. Bold colours like oranges, golden yellow, vibrant pink, etc, will create an undeniable summertime vibe to your living room.
Check out some of the best ways to increase the home value.
11. Colourful Tissue Paper Lantern: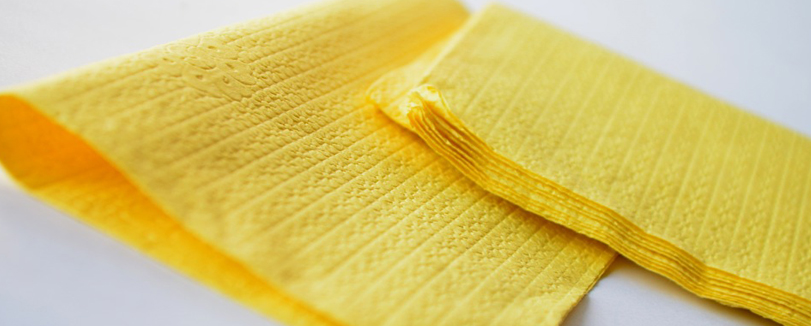 You can decorate your living room with various colourful tissue paper lantern which will give a great look to your home.
These paper lanterns are easy to make and they will add fun to this summer.
You can choose some vibrant colours like orange, yellow, pink, etc. to make this tissue paper lanterns. These colourful summer design lanterns can be used both indoors and outdoors. Moreover, they are also ideal party décor for a summer theme-based party.
12. Go For a Sea-Inspired Wind Chime:
Are you planning to welcome summer in a unique way? Then nothing can be better than a sea-inspired wind chime. Instead of choosing a traditional wind chime, you can go for a sea-inspired wind chime in this summer.
You can choose some of those cool-hued summer wind chimes with seashells and driftwood. Be creative while choosing a wind chime. You can add some colourful gemstone and shells which will make your wind chime more attractive.
You may add some nautical charms or coastal inspired lanterns which will make your living room more appealing and beautiful. Also consider the easy tips to keep the top-floor apartment cool in summer.
13. Replace Your Tablecloth:
If you want to give a perfect summer touch look to your living room, change all your tablecloths with cotton or bamboo placemats. You may add some playful napkin rings to complete the look.
These are 13 best summer decorating ideas for your living room which can make your room very attractive and alluring. These decorating ideas will never burn your pocket, so you can try them and make your living room ready for summer. The internet is flooded with some more decorating ideas, so if you need any more, then you can take help from the internet. If you have the budget, then you can consult with a professional or a home decorative expert who will help you how you can refurbish your living room for summer.
PVS Builders & Developers, one of the top builders that offers premium flats in Calicut, Kannur and Aluva. Visit our website for our luxury projects in Kerala.