Top 8 Easy To Follow Housewarming Ideas For Your New Home
Posted on August 30, 2021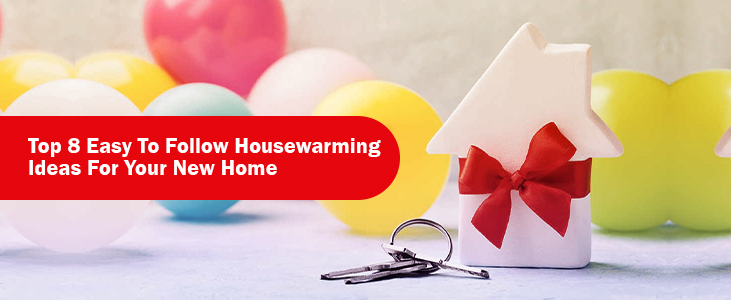 A new family should start with a new house. Be it a couple or with a child. While flats in Calicut serve as excellent places to bring people and interact with them. You will still need to put in the ideas and effort to throw an amazing house warming  party. As much as parties are fun games, organizing them could get tricky if you don't know what you are doing.
Hence we are here with some great house party ideas that will give your days forward an awesome start. We will talk about the simplest ideas to little tricker ones. Nonetheless, we promise that all of them will be as sophisticated and fancy.
Regardless of the money you spend, your housewarming party should have everything to be remembered for. Therefore stay tuned for ideas for housewarming parties and plan away.
Ideas for Housewarming Parties 
With a new house come new responsibilities. The first and foremost one is to invite everyone and introduce them to your house. That means you have to clean, organize and then plan a party. That would include cooking, decorating, and a lot of alcohol. But what if you manage to do all of that together and throw a party? Here are some unique house warming ideas that will give you some helping hands. And also let you throw an incredible party that will make it a memorable party. Also read more about small bedroom decorating ideas.
1.Dinner With a Bottle of Champagne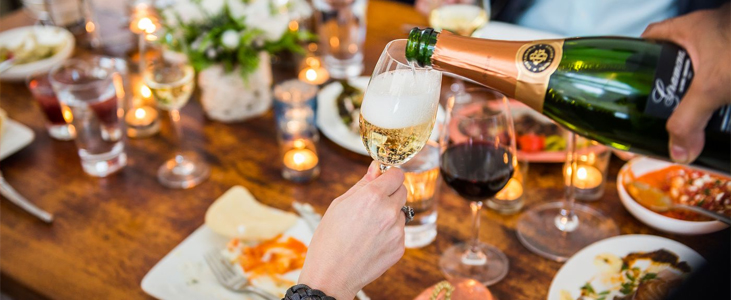 We'll start off with the basic housewarming party guests and then move on to the interesting ideas. A casual dinner party is something that you cannot go wrong with. Make the ambiance a little dim, prepare some gourmet food, and light some candles with some wine. The end result? You will have a great time with some great conversations. Play some jazz music in the background and start the dinner party with a tour of the house.
One thing about dinner parties is that you cannot invite a lot of people because then it will be chaos. Keep your House warming gift ideas with respect to dinner parties, intimate and casual. It would not be a great place to invite the children but if you do make sure you provide a separate dining table for perfect socialization.
2.Garden Party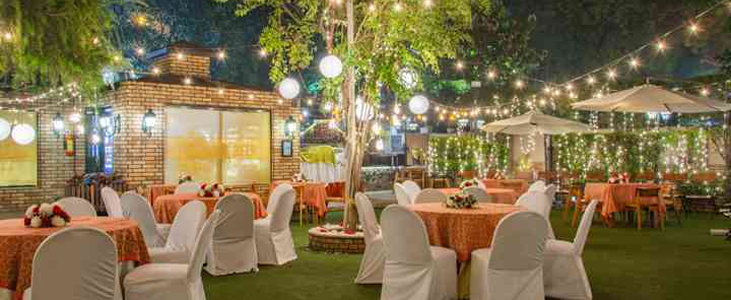 Housewarming party decorations are kind of incomplete without some nature into it. One way to make your party memorable is by hosting one in the garden. Do this in broad daylight, or towards the dawn.
Decorate the garden with balloons and streamers. Keep the theme tropical with continental food and snacks with some fruity drinks to go with. Your housewarming party food should be light even if you are planning for lunch. You can invite as many people as you want to backyard parties. You can finish your party with some dancing or a tour of the house together or individually. This will give you a chance to get to know your neighbors and make conversations.
One fun thing about garden parties is that this is not just for adults. You can invite kids and if you have kids, this is a great opportunity for them to make friends. You can arrange for a small magic show or a clown show at one corner of the garden. This will also give the adults some time to take a break from the kids and have some fun. Also, read indoor gardens apartments kerala.
3. House Painting Party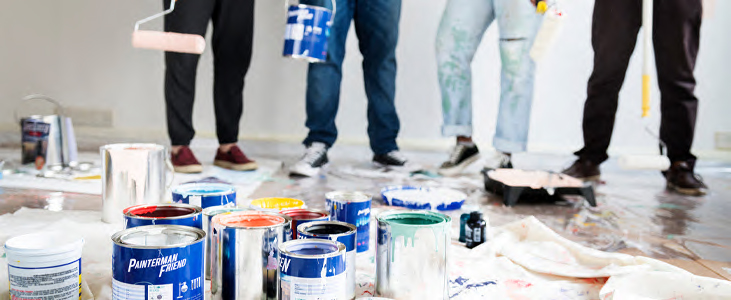 If you are shifting to a new house and you need low-cost interior design ideas, one way to go around it is to invite people to paint. Instill the inner creative Van Gough and make a fun invite. It should be attractive enough to make people want to paint your house.
Most people would love to do it but for those who don't, arrange for some alternative. You can start by having a spare room which you want to decorate. Have multiple color options and ask whoever arrives to paint the walls however they want. It will be a fun and interactive housewarming party idea. They may follow with some appetizers and some dancing.
Finally, you can top it off with lunch and drinks. The music should always be playing. At the end of the party, you can choose the color that suits the wall most and offer rewards to the one who painted it. Also read how choose paint colours home.
4. Beer Tasting-Themed Housewarming Party
Another fun way to introduce people to your house is by having a beer-tasting fun housewarming party. You can bring out all the types of beers that you know. A keg or a drink station or a customized beer fountain will help you bring out some essence to the party.
Lunch or dinner needs to be arranged. Beers can range from mild to strong with appetizers and snacks but make sure people do not go overboard. Beer parties are more robust than usual so ensure you have enough space for people to move around. Also, ensure that there is nothing expensive lying around.
5. Wine and Cheese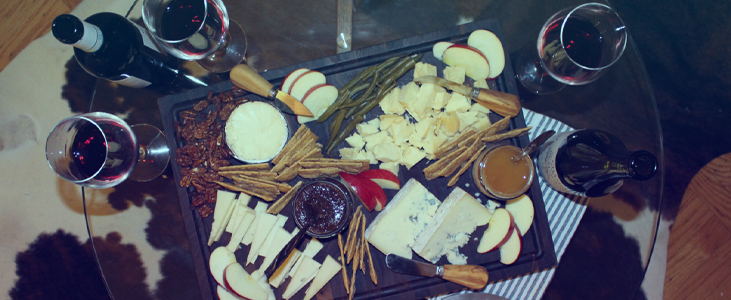 This is one sophisticated and awesome housewarming party idea. Cheese goes best wine and wine goes best with people. Arrange a wine tasting party and bring out your inner oenophile. The richness of the tannings and the taste of cheese would bring out a great evening. You can host this on your terrace or your living room. This is not really garden-appropriate but if you can create the ambiance with ferry lights and light blues music, kudos to you. However, it would go best with a tour of the house with dim lighting and red or blue theme curtains.
Invite your friends and neighbors and make sure everyone has a glass. Bring out the oldest wine along with various flavors and have them over steak for dinner. It will immediately make you likable and the master of parties.
6. Relaxing Party
Moving into a new place already takes a lot of energy. On top of that if you have to throw a housewarming party with people swarming in and asking you questions. The task becomes a little tedious. Hence having a relaxing party is something that not only you but all of your friends would enjoy. Organize a manicure and pedicure or a salon for the women and a PlayStation for the boys. Everyone can chill and have a good time. Additionally, the tour of the house remains stagnant and you can end the end by having some dinner. You can call for a masseuse and have your friends relax and talk. This is also a great way to get to know your neighbors.
7. Painting Walls 
If you are someone who values people and their words, this is the perfect party. Have a clean wall on one side of the room. This is a great way to explore your home decorating ideas. Invite people, your close relatives, and friends among others. You will need markers and brushes for this housewarming party idea. Let the creative side of your guests come out and have some fun with colors.
People can write about their thoughts and best wishes. They can also get in touch with their creative side and make small paintings or otherwise. This way, they get to have their fun and you will have a wall full of wishes and memories. This is a perfect way to express your home decorating ideas and get artistic.
8. Cookie Party
This is something that would require the entire day, so make sure to free up your calendar. Your housewarming party food would be desserts and chocolates. This would be perfect if you have kids. You can start off by having ingredients prepared on the table in a fancy way. keep the oven running and the guests coming. This will be an interactive session among your friends and a great housewarming party idea.
While the tour remains stagnant, you can have people coming and going, decorating and filling the air with the smell of freshly bakes cookies.
When to Throw a House Warming Party
While it is given to look for house warming ideas when you buy a new house. There are other times which you can exploit to get to know your neighbors and friends better. The first one is when and if you have a newly decorated room or a house renovation done. Next, you can converge a housewarming party with a new baby room to celebrate the room and the baby. Thirdly, just use it as an excuse to get to know more people.
Conclusion
House warming party ideas are immense, all you need is some imagination, some food, and some wine. one great thing about housewarming parties is that you invite friends and friends of friends. Hence you will get yourself a great get-together where you can explore different tastes and meet new people. You can also have fun with your ideas and go crazy with your guests and enrich your social circle. And if you are completely blank, hope this website blog helped you narrow down your options.
Are you checking out the best flats in Calicut for superior apartment projects? You have come to the right place. PVS Builders are one of the most trustworthy and reputed builders in Calicut, with some of the best laid out apartments in prime locations. Contact us today to know more!