How Do Smart Homes Work? Advantages and Disadvantages of Smart Homes
Posted on June 14, 2021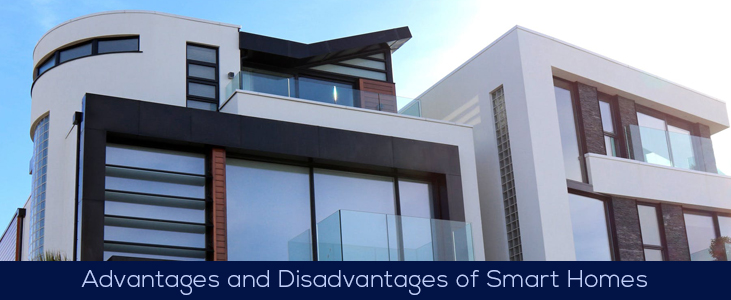 This is the era when everyone is leaning towards smart electronics. Mobile phones have been smart, computers have been smarter and you get to know about new inventions and improvements of electronic devices and gadgets every day. 
Hence, there is no way that there wouldn't be any improvisation in the case of your home. Homes in which you live in, too have been smart. Many people have already come to know of smart homes and many have already transformed their homes into smart homes.Also, take a look at list of luxury Features.
Before you delve deep into the advantages and disadvantages of smart homes, you need to understand what the smart home technology is all about. Having a clear idea of home automation will be the first step towards taking a decision whether you want to transform your home's system at all or not.
About Smart Homes: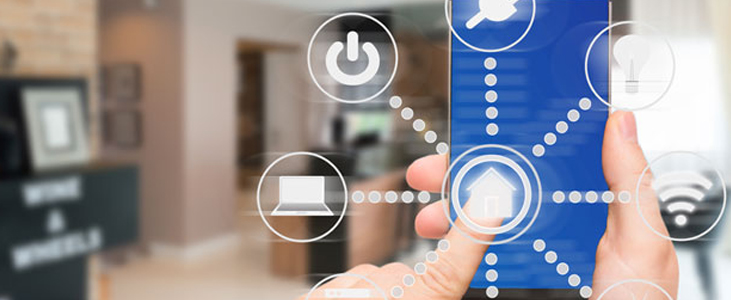 Before you delve deep into the advantages and disadvantages of smart homes, you need to understand what the smart home technology is all about. Having a clear idea of home automation will be the first step towards taking a decision whether you want to transform your home's system at all or not.
To put it simply, smart homes are homes that have all the electronic devices and security systems controlled by the owner with the click of button, either using a mobile phone or any other device. From switching on and off of your coffee makers, ventilation to heating, from security to air conditioning, everything will be in your control, at a distance of a button with the help of smart technology. You click a button and you can have the entire control of which decide would be working and which would stop working, right away.
Sometimes, smart homes also involve the usual home and kitchen appliances like the cooking stoves, the refrigerators as well as the washing machines and dryers etc. How much control you want to take on these, depends on you and your budget. Of course, you can control the security of your home through a click. Also, take a look at future smart home technologies that are most likely to be part of our homes soon.
When you install the smart home system into your home, all the electronic devices and smart home appliances that you want to take control over, would be connected to a central hub called the "gateway". It is this gateway that would now be controlled by a web interface like mobile phone software or something similar.
Now that you have known about what the smart homes are, the pros and cons of smart homes must be known. Let us discuss some smart home advantages here.
Advantages of Smart Homes:
The number of advantages of smart homes is huge. That is the reason why many of the Builders in Calicut are building smart homes nowadays.
Easier to Lock and Unlock the Doors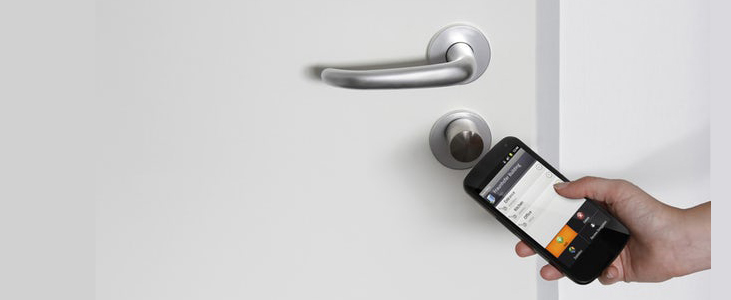 Safe homes are the most important aspect of any house. No matter how many locks you use for your house, the risk of burglars and thieves breaking into your house is always there. But having a smart home will lower your security risks by providing security alerts when something happens wrong. Also, take a look at apartment security tips you should know about.
Then there is the additional catch or the fear of losing your keys. Mostly in case of those members of your family, who frequently lose their keys or forget to lock some of the important doors of your house, it is always a great idea to install the smart home security system to increase your home safety.
With the help of smart home devices such as smart security cameras, you will be able to take care of the security of your home. Even when you are not at home, you can lock the door of your house.
If someone has reached your home and you haven't reached yet, you can open the door for him or her with the help of smart cameras & security password and your friend or family member can wait inside. You can have motion detectors in your doors, gates and garage which can be open through one click of a smartphone.  
2. Save Energy with Smart Energy Consumption: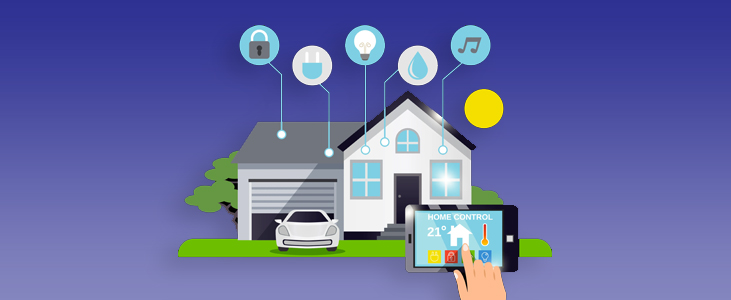 Energy saving is probably the primary concern for every house owner. With convenient appliances and so many electronic gadgets, the amount of energy consumption is greatly increased. Hence, you would always want to make sure that there is no amount of energy wastage and your home needs to fulfill the need of energy efficiency. 
With smart home products, you can ensure that there is no waste of energy usage. The machines, devices and appliances can all be managed and turned off immediately after usage, when you have a smart home product.
Not just this, controlling the lighting of your house will be a lot easier. Since lighting wastes the maximum amount of energy, you can save a lot with the smart appliances. This is a great advantage of this facility.
If you are not in a room or have left a room thinking that you would come back and hence, kept the light bulb or fans turned on or if you simply forgot to turn the lights off, you can benefit hugely with the smart home system it will help you to increase energy savings.
In the flats in Calicut, you would often require the air-conditioners or the fans or the air coolers to be turned on. With the smart home technology, you can turn them off when you are not using them even from your phone. 
Solar power for smart houses has brought a big relief for energy consumption these days also for bills. And if your home is not smart enough, no need to worry, take a look at how to make your apartments energy-efficient
3. Know About Maintenance and Service: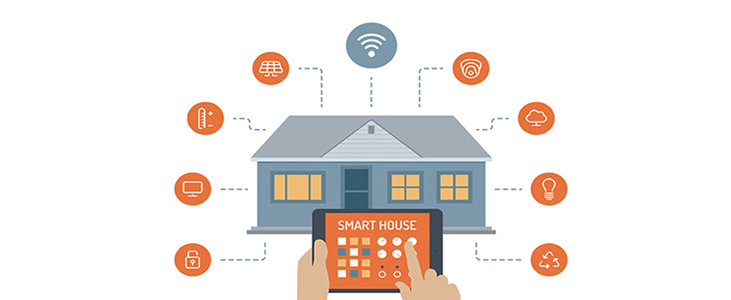 When your devices and appliances need servicing for maintaining its performance, must be known in advance. However, monitoring this is not always easy. In that case, you can rely on smart home system. This will notify you whenever you need to take care of the appliances and devices.
4. Customize as Per Your Convenience:
It is very convenient with smart home automation systems to customize the appliances and smart devices in your home as per your needs. When you want to increase the temperature of your heating system or want to decrease the temperature in your air conditioner, or if you want to turn the water heater on before you reach home or want to turn off everything while lying in the bed, you can do them with just a click on your mobile phone. These features are completely different than our traditional homes.
4.Ease of Using smart home technology:
Along with all these facilities and benefits, another important smart technology advantage is the ease of using this. You can control all these things, without any trouble or difficulty. You can easily manage these things. Even if you are not a very tech savvy person, you will be able to understand how these things work very easily, with some following of the manuals.
With smart home tech you can feel connected home 24/7 even if you are not at home. Here are some important future home technologies you should know about
5.Smart home technologies are really Smart:
Smart homes are the new and the in thing with Artificial Intelligence. If you want to upgrade yourself and your house according to the global standards and want to become a smart homeowner, then smart system setup is what you can do to your house. Initial cost of setup is a little high but when you look into the long run you save a lot of money with the energy transition process only. 
These are some major advantages of having smart home products. 
Disadvantage of Smart Homes:
Now that you have known about the major benefits of smart homes, there are many disadvantages of smart homes as well. Just as disadvantages of home appliances, your smart home system also has some disadvantages. If you are wondering whether you should install the smart home system to your house, you would want to know about the disadvantages as well. Let us checkout the smart home disadvantages.
1. Cost:
The biggest problems, con or disadvantage of a smart home system is the cost. There are quite a number of companies that provide the smart home system, but all of them are quite expensive. This is something that only a few can afford. You would be able to have a good savings and income to install this system.  It will be costly in the beginning but will be cost savings in future.
2. Dependency on Internet:
The basic requirement for the smart home system is the internet. Without a good and strong internet connection, you will not be able to take control of this. If there is no internet connection for some reason, there is no other way through which you can access and control your system.
3.Dependency on Professionals: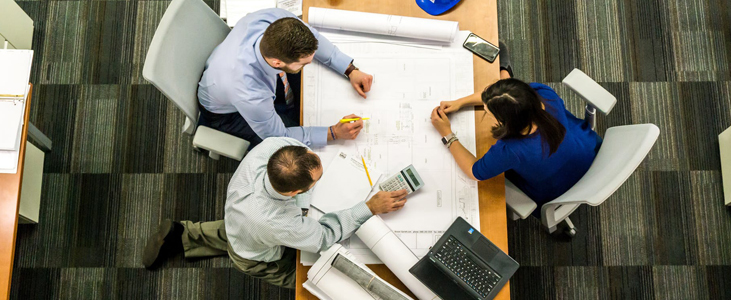 The basic requirement for the smart home system is the internet. Without a good and strong internet connection, you will not be able to take control of this. If there is no internet connection for some reason, there is no other way through which you can access and control your system. so it is very important to pick a good quality internet service provider here in Kozhikode. Airtel, Jio and Asianet are some good service providers. 
In case there is a problem with the smart home system, you cannot simply call a handyman or someone similar to repair or manage the bug. You will have to depend on the professionals. Only the company professionals can help you to handle the problems. A professional only able to take care of your smart home technologies that lead to high dependency on professionals. 
Which is one of the biggest disadvantages of home appliances.
Can a Smart Home be Hacked?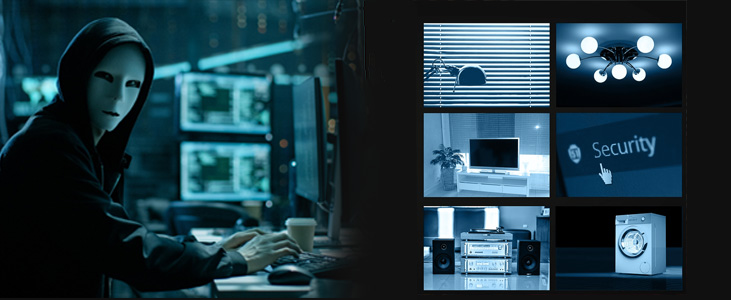 A smart home consists of several elements like cameras, security systems, appliances, and others which can be controlled via the internet or Bluetooth. With the advancement in smart technologies, engineers and developers are upgrading the authentication layers and security algorithms of the smart home elements. Nowadays, most systems are protected by password or biometrics. Hence, the chances of the smart homes getting hacked is very rare. However, precaution is always better than cure, isn't it? That's why one should know the ways in which you can prevent your smart home from getting hacked. 
All the smart home products must be protected with strong and unbreakable passwords. Ditch the usual DOB or other such information as your password since they can be easily guessed. 
Make sure you are aware of the smart home security concerns and how to avoid the consequences before you install one in your home. 
If the smart technology is controlled by Wi-Fi like the IoT devices, you need to ensure that you are using a private WiFi network channel which can't be accessed from outside. 
Always choose a professional for the installation of the smart home systems, be it the security at the front gate or the CCTV cameras in your entire house. 
Are Smart Homes a Good Idea?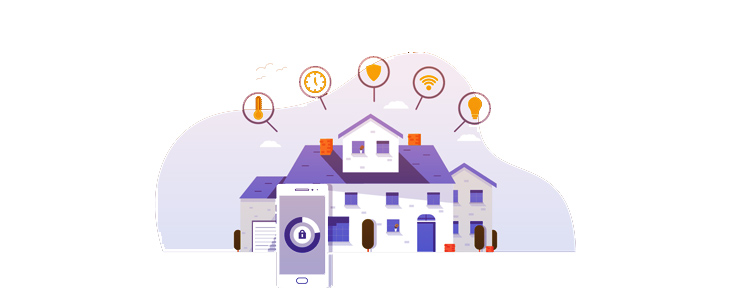 Considering how the future smart homes can make life much easier and smoother, it's a good idea to install the technology at your residence. However, before you do so, there are certain things that you need to know about a smart home. 
Smart home systems are fully automated which means you can control them from your home without having to be present at the site physically. 
Laying out a smart home is quite costly. Hence, you need to ensure that the total costs of having a complete smart house is within your affordability range. 
In a smart home, one can install smart appliances like ACs, refrigerators, ceiling fans, and so on. Alarm and CCTV camera systems can also be automated and integrated with your phone. Nowadays, you even have access to smart security systems. 
Smart home products and systems make use of the latest technologies, especially AI, machine learning, and NLP. Hence, voice commands and motion sensors can be integrated in such systems. 
Just like any other cyber-related technology, there will be several smart home security concerns that you need to be aware of. 
Is a Smart Home Worth It?
Yes, certainly a smart home is worth every penny you will spend in the planning, purchase, layout, and installation. If you are not convinced, below we have discussed some of the major benefits of the standard or custom smart homes. 
All the smart appliances can be linked with each other using a single application that will provide you a master control over your house.
Smart products can be controlled from remote areas also. If the smart systems are connected via Bluetooth, you will be able to access them within the defined range only. But if you have chosen the IoT devices, there won't be any range restriction as IoT technology allows the user to operate the systems from anywhere, provided the system is connected to your mobile over the Wi-Fi network. 
It is possible for homeowners to plan custom smart homes as per their need. Be it in terms of the appliances to be included or the type of smart CCTV cameras and door security, you will have independence of choosing them as per your need. 
Needless to say, a smart home is obviously much safer as compared to a normal residence. As the security systems are directly integrated with an alert system and your phone, no physical intrusion is possible. 
Another major benefit of the future smart homes is that they will reduce the energy consumption. Even if you forget to switch off the appliances before leaving the house, you can do the same from your phone since the system will be connected to your device over the Wi-Fi. Hence, there will be no wastage of electricity. 
Smart Home Products
In recent years, several smart home products have been introduced to the market that you can definitely get for your residence. Below we have compiled a listicle of the products that can be operated remotely, thanks to the integration of the smart technology. Also consider future home technologies.
Smart security systems 
Smart CCTV camera systems 
Smart ceiling fans and LED bulbs
Smart air conditioners
Smart alarm systems 
Smart refrigerators 
Smart door and window locks 
Smart Security Cameras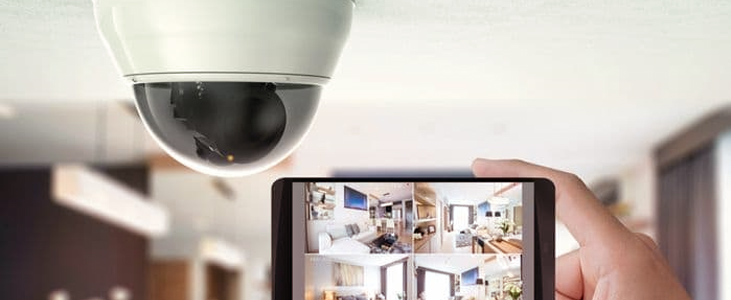 Security cameras have become extremely important in today's time, especially for those houses where all members are working and don't stay in the residence for most time of the day. These CCTV cameras allow them to keep an eye on the house and the surroundings so that they can become aware of any suspicious activity or efforts of a forceful intrusion. With the benefits of smart homes camera systems, you will now be able to monitor those cameras from your phone only along with watching the live videos. 
Smart Security Systems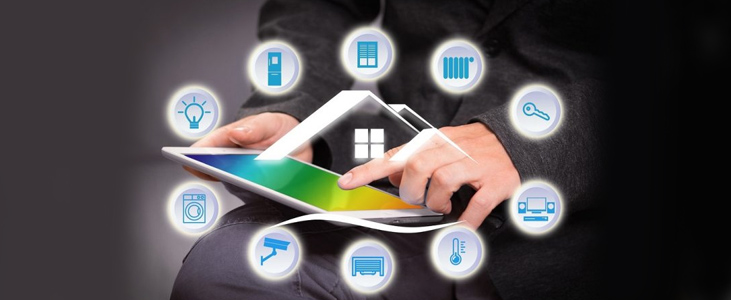 Smart security systems are fully automated and they have become quite popular in protecting the entrances of residential places. You can get different types of smart security systems in the market like: 
Keypad lock doors where the password needs to be entered either manually at the entrance or from your home. 
Voice recognition smart security systems where the doors will be unlocked only when the voice given as an input in the memory speaks. 
Motion sensor smart security systems recognize the motions made in front of the sensor. Usually, in such systems a set of motions are pre-installed in the system's memory. 
Biometric scanners are also present in the smart home security systems where only the intended person's biometric scans can open the doors. 
Acquisition Costs for Smart Home Products Installation
Acquisition costs include every single expense that will be added to your budget list for transforming a normal home into a smart one. For example, let's say you want to purchase smart CCTV cameras for your home. So, in this case, the total acquisition costs will include: 
Cost of the product or the market value
Shipping charges
Installation charges
Extra charges if new structures need to be built prior to the installation
Are There Any Additional Costs for Building Smart Home? 
Sometimes, while installing a smart home system in your residence, you will have to bear the additional costs. These additional costs come in the form of setting up of electric lines, demolition of the old structures and installation of new structures which will be compatible with the smart systems. 
For example, let's say your residential garage has a manual shutter. Now, if you want to install a smart security system in the garage, first you will have to change the manual shutter into an automated one. Only then you will be able to install the smart security system as automated shutters can be controlled from your home. Similarly, unless you are buying smart washing machines, ceiling fans, and others, you won't be able to control the appliances from another device. All these costs will be considered as additional in terms of installing the smart home products. 
 Smart Home Maintenance Over Time
Just like any other appliance or gadget you use at your home, the smart home systems will also need maintenance over time. Smart systems are quite vulnerable, and hence you need to ensure that the maintenance is done properly and that also via a professional licensed agency. 
Smart systems are electronic technologies which may succumb to failure if the installation is not done properly or there is a minute short circuit between two micro electronic components like resistors for OP AMPS. Under such cases, you will need to repair the system or replace it which will incur huge costs. That's why proper maintenance is required where a professional will arrive at your place and check whether the electronic system is working properly or not.
Smart Homes And Quality of Life
With the smart home systems installed in your home, the lifestyle quality will be enhanced. You can control the electrical equipment from your phone easily without having to physically move towards the appliance or the electric switches. Also, your house will be more protected, and hence, you won't have to worry about any intrusion or forceful entry.
As AI technology is improving a lot and can be integrated with machine language in several devices and appliances, the future smart homes will be the true definitions of automations. You won't have to depend on the electrical switches anymore to switch on the appliances or switch it off. In addition, the smart security systems will give you peace of mind and you won't have to spend any more nights in fear of theft. 
Conclusion:
With all these pros and cons of smart homes, it will be easier for you to decide whether you want to install this system in your house or not. Certainly this installation would help you to upgrade your house to a great extent. It will increase the property price for your home hugely.
The only thing that you need to make sure is that you choose a good company that offers this system. Ask people who have already used this system and have installed it in their apartments in kozhikode. There are quite a number of companies that offer the smart home system nowadays.
All of those companies offer some special feature or the other. Of course the prices vary. You need to decide the priorities that you have and the things that you are looking for. For small to big, all apartment sizes, there is one or the other smart home system that you can choose. Decide what you are looking for and what your budget is and you will be able to find one system that is suitable for you.
Are you checking out the best flats in Calicut for superior apartment projects? You have come to the right place. PVS Builders are one of the most trustworthy and reputed builders in Calicut, with some of the best laid-out apartments in prime locations. Contact us today to know more!