Top Energy Saving Tips : How to Make Your Apartments Energy-Efficient?
Posted on September 22, 2020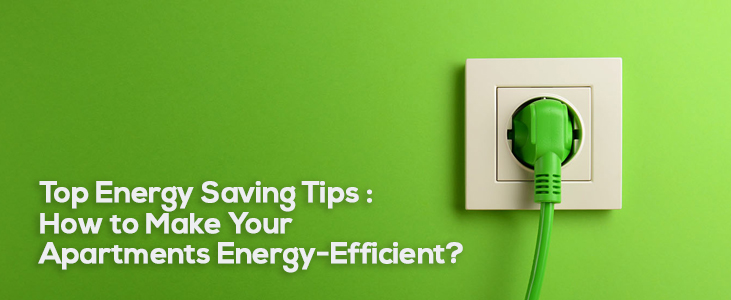 Did your latest apartment electric bill give you a shock? It's no secret that the power tariffs have gone up steeply, giving sleepless nights to everyone.
It's not possible to drastically reduce the number of electrical appliances or gadgets we use, or the actual consumption per use.
However, there's no reason to panic. We can help you to lower your electric bill in your apartment with these energy saving hacks:
Top Energy Saving Tips For Your Apartment
1. Ensure Your Appliances are Energy Efficient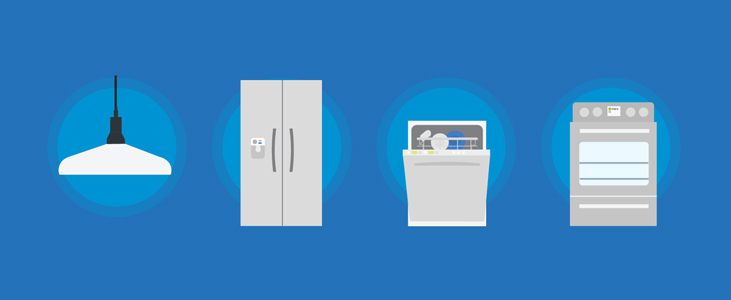 This is a great way to make your apartment energy efficient!
You may have noticed a yellow and red colored longish sticker on the side of your air conditioners and washing machines, dishwashers etc., or on the door of refrigerators with the words Energy Saving Guide or something similar written in bold letters, and 5 stars on top.
Now what you need to know is that a 5-star rated appliance is the most energy efficient, and your appliance is 5-star rated only if all the stars are colored.
If 3 are colored and two are left white, then the appliance has a 3-star rating.
As far as possible, try to get an appliance that is rated 5 stars, or at least 4 stars.
3 is the minimum you should aim for – anything below that is not worth considering.
The higher star rating denotes that your appliance uses less electricity – and this goes a long way in bringing your electric bill down. Also consider some apartment maintenance checklist.
2. Minimize the Use of Energy Guzzling Appliances
The two appliances that really contribute to high apartment electric bills are air conditioners and clothes dryers. Use these sparingly – and only when necessary.
Make sure that your windows and doors are properly shut when the A/C is on, and turn the thermostat to just a degree or two lesser than the outside temperature – this ensures more efficient power consumption.
Look for settings on the A/C remote that say power saver or similar, and use those; it's a good idea to switch on the timer so that the air conditioner switches off after a specific time set by you.
Unless you need the clothes to dry urgently – air dry your clothes; I know this can be difficult in an apartment, but if you want to bring down your power consumption, you'll need to use the dryer only in dire situations.
One sensible thing to do is to put the previous day's washed clothes in the dryer – because they are already almost dry; this means you will use the dryer for a much lesser time.
When you do use it, use the cool air setting for longer than the warm air setting.
You can also avoid the use of the hot water setting in your washing machine – use cold water so that you need not consume more electricity for heating the water.
Remember to switch off the water heater in your bathroom halfway through your shower, because the stored water will be warm enough. Get some tips to save water in apartments.
Minimize the use of induction cookers – and if you must use them, make sure to keep the wattage below 1000.
3. Insulate!
It is critical that you check for small gaps in your windows and doors (between the door and the floor for example), and plug them.
Insulate the windows properly so that when you switch on the air conditioner, the cold air does not go out, and the warm air does not come in, necessitating the use of the A/C for longer.
Proper insulation of doors and windows makes for energy efficient apartments.
You can use plastic, thermocol, or even old cloth to plug in these gaps.
You can also use dark film on the windows themselves, and minimize the sun that streams into your rooms. Get some new apartment trends in Kerala.
4. Power Down When Not in Use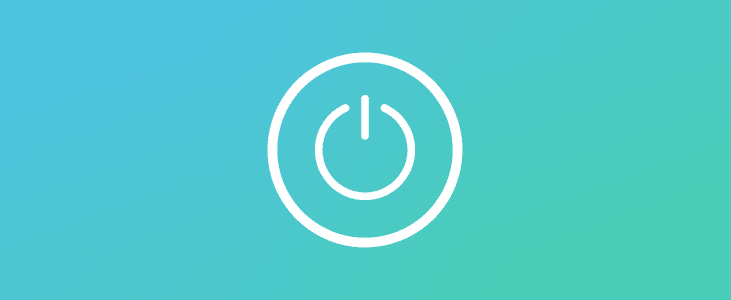 This is pure common sense. If you ask anyone how to save money on electric bill in apartments, it's probably one of the first things they will tell you, and of course, they would be right.
Any light, fan, or electrical gadget should be switched off when it's not in use.
However there are certain things most of us forget: to switch off power strips when they are not in use, and leaving chargers or any appliance or gadget plugged in even when we are not using them.
Most of us are not aware that devices that are plugged in, continue to draw a small amount of current, even if the switch is off!
This is just an utter waste of electricity – even if you can reduce the amount by 100 rupees a month, it is still worth it to remember this and unplug all your gadgets and devices. Check out some ways to save electricity in your home.
Bonus Tip: Plug in all your mobile chargers into a single power strip, and plug that in to charge, so you have to only unplug one device – you can use a few power strips for this purpose for convenience.
5. Pack Your Freezer Completely
Freezers work best when they are squeezed for space – I mean it! The more you stuff your freezer with, the colder it will keep the freezer space.
If you don't have a whole lot of frozen food, pack the back of your freezer with old newspaper or magazines, or ice bags. Of course, it would be good to first take out everything from the freezer, and then put in the fillers.
Once they are in place, pack the frozen food back in your freezer, and let it sit as tightly as possible. Check out about  the solar power for apartments and buildings.
6. Be Curtain Wise
This is probably one of the unusual energy saving tips for apartments, but it makes a lot of sense.
During the hot summer months, you want to prevent the hot air from coming in and making your uncomfortable – so invest in blackout drapes: heavy, thick, dark colored curtains that will keep the sunshine and heat outside.
This will also reduce the need for the air conditioner.
Switch to lighter curtains for the monsoon season; they will not only let in sunshine to chase away the gloom but also wash quickly and dry easily, saving on your washing machine and dryer time.
7. Regulate Water Flow
You can reduce your water usage by installing low flow water faucets or shower heads, and ensuring a half-flush button for your flush tanks.
Less water consumption means less use of the motor to pump water; while this may not directly impact your apartment electricity bill, it can reflect in a savings in the monthly expenditure of your building as a whole.
Bonus Tips for bringing down apartment electric bills: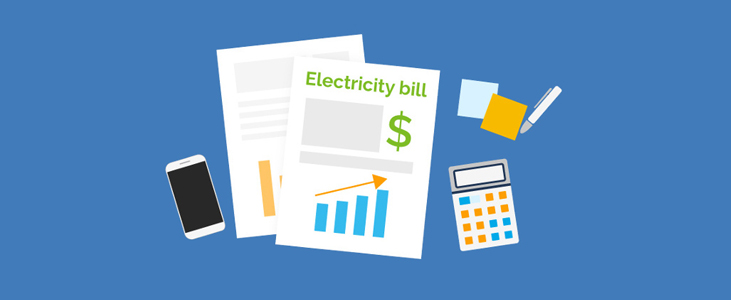 Use natural light as far as possible and limit the use of lights and bulbs
If you are baking, avoid opening the oven frequently, as the inside temperature comes down suddenly and the oven has to use more current to raise the temperature again
Avoid leaving exhaust fans on unnecessarily
Carry out regular maintenance on your major appliances and replace faulty parts to avoid excess power consumption
Wait till you have a full load before starting your washing machine
If you are in the market for an apartment in Calicut, look for a builder who has used energy saving hacks in the building like solar water heaters or solar powered lights in common areas, tinted windows, and so on.
Reducing the use of electricity is not required only to bring down your own electric bills but to also for the society at large.
Less power consumption means lesser burden on environment too. Building an energy efficient apartment building is a collective responsibility of each and every one of us. You can also read some tips to increase apartment water pressure.
Are you checking out the best flats in Calicut for superior apartment projects? You have come to the right place. PVS Builders are one of the most trustworthy and reputed builders in Calicut, with some of the best laid out apartments in prime locations. Contact us today to know more!