Apartment Maintenance Checklist to Consider for Better Living
Posted on July 27, 2020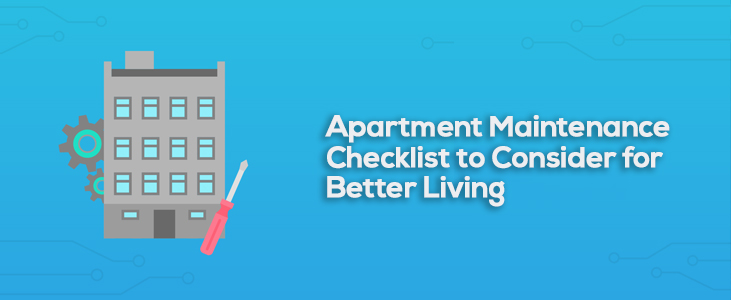 Maintaining your flat in Calicut is important not only from the point of view of aesthetics and appearance but for the sake of the health and safety of yourself and your family.
We all obviously clean our homes every day – in India, sweeping and mopping our homes is part of our daily routines. However, there could be some things you may forget, or even not consider. Let us discuss some of the apartment maintenance checklist.
Important Apartment Maintenance Checklist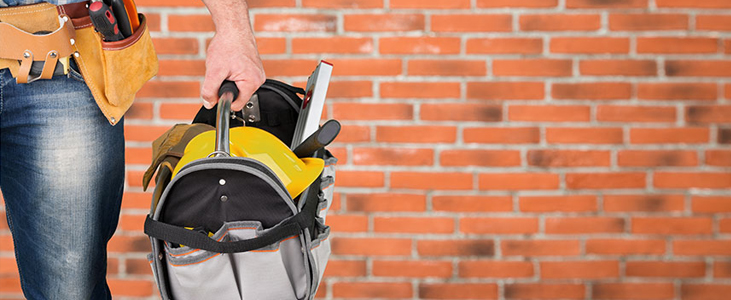 Cleaning all fans thoroughly once a month or once in 15 days depending on the dust level in the area of your apartment in Calicut.
 Clearing cobwebs from the ceilings and corners once a month
Cleaning All the Appliances: Washing machine, microwave oven, refrigerator, toaster, mixer, grinder, food processor, water filter. Cooking appliances, once a week or 15 days; Washing machine once in 1-3 months depending on how much washing you do, and the quality of water that enters the machine through the inlet. Wipe your TV with a dry cloth, and use an LED screen cleaning solution to wipe the screen so that you can enjoy clear visuals. Consider some low cost interior design for homes in Kerala.
Wipe all switch panels with a cleaning solution with the switches in the OFF position; they usually get dirty after a couple of weeks, with people constantly touching them, often with dirty fingers.
Your cooking hob is something you clean every day after you're done with the cooking; however, have you also cleaned your chimney/cooking hood?We often forget that the chimney absorbs all the oil and minute particles that float up when we cook with the chimney switched on. If you don't clean the chimney filters, you will notice oil oozing from the corners, and this may even drip into the food you're cooking. Thoroughly clean the filters as per the instruction manual of your chimney. The cleaning method may be different depending on the brand and the model. If in doubt, you can always book a service from the authorized center.
Air Conditioner – It's a good idea to clean the filters once a month or more frequently if you live in a dusty place; you should also get it serviced by an authorized technician for a thorough cleaning once in six months.
Check for leaking pipes or dripping taps in all the bathrooms and kitchen, and get a plumber to fix them.
Check for open or loose wires, broken sockets, switches, or any other electrical problems and get them repaired immediately by a proper electrician.
Get your geysers/water heaters checked by authorized technicians – these appliances have a tendency to develop earthing leaks that can be pretty dangerous.
Faucets, showerheads, and taps in your apartment – you can use a mix of vinegar and baking soda, apply it, leave it on, and wipe off after 5 to 10 minutes – your plumbing fittings will gleam like new.
Use a drain unblocker like Clorox or Kiwi Dranex once in 15 days to keep your drainpipes free of debris and prevent water from blocking your sinks and basins.
Check your pantry/storeroom for grocery items that have expired, or got spoilt or rotten due to air moisture, or any other reason, and throw them out – once a month or at least once in 3 months. Clean the inside of your kitchen cabinets thoroughly once a month.
All your carpets and mats also need to be thoroughly cleaned once a month or once in three months. If you have a vacuum cleaner, run it over the mats after shaking it first to loosen as much of the dust as possible. If you can, take the mats/rugs/ outside and shake them well, or hang them and beat with a stick to get rid of the dust – of course you need to ensure you do it in a place and time when there isn't anyone else about. If your mats or rugs don't have a rubber back, you can also use the gentle cycle in your washing machine. If you have expensive mats, you can get them dry cleaned. These items are often ignored in the cleaning process – and you'll be surprised to learn just how much dust and minute debris they accumulate over the months.
If your curtains are washable, wash them in your washing machine once in 6 months, or get them dry cleaned. Curtains are another often ignored household item when it comes to cleaning. The fungus can form on them too, especially in the rainy season. If you have young children at home, they may often hold and touch curtains, making them dirty.
Most apartments have large sliding windows; while they are great for views, and making the apartment airy and bright, you need to clean them once in a while, to keep them gleaming. Dust and moisture can settle on the glass and make it dull. Use a glass cleaning solution available in the market, or use a mild detergent mixed in water to wipe the glass as best you can from the outside, as well as the inside.
Check for dampness and cracks in the walls or water seepage. If this is not fixed immediately, fungus or mold can form on the walls, and cause damage – it can also have a negative impact on your family's health. If you purchase an apartment from a reputed builder in Calicut, you may not have this problem to deal with.
How long ago had you last painted your apartment in Calicut? If you notice the walls getting dirty or the paint flaking off, perhaps it's time to give them a fresh coat of paint.
Many of us love to decorate our apartments with curios and knick-knacks that have been gifted to us, or purchased on our travels – they lend character to our homes and beautify them as well.  Sadly, these are all dust magnets – except for those displayed in closed glass cabinets. Make sure to wipe and clean all of your decor items with a dry cloth; those not affected by moisture can be cleaned with a damp cloth as well.
If you have house plants, check the drip trays; discard the water daily. Not doing so can invite mosquitoes, flies, and other insects to deposit eggs. Also get some indoor gardens for apartments in Kerala.
It's a good idea to use a pest control service; you can sign an annual maintenance contract with them to keep your Calicut flat free of cockroaches, rats, and ants.
If you notice any maintenance issues outside your apartment – in the lobby, parking, the health club, or any other common area, bring it to the immediate notice of the association office bearers and request them to get the problems fixed as soon as possible. This is especially important in the case of electrical wires, fixtures, switchboards, etc. Timely intervention can help prevent mishaps.
These are the important apartment maintenance checklist you should follow. Being alert and mindful can help not only you and your family, but other families in your apartment building to stay safe and healthy, and enjoy life in your Calicut apartment.
Are you checking out the best flats in Calicut for superior apartment projects? You have come to the right place. PVS Builders are one of the most trustworthy and reputed builders in Calicut, with some of the best laid out apartments in prime locations. Contact us today to know more!