Modern Kitchen Interior Design Ideas for Your Apartment
Posted on May 30, 2023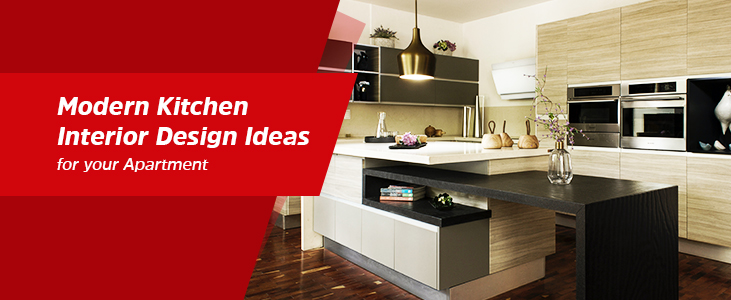 We all dreaming of a large kitchen for your personal space that having ceilings like sky-high and lots of natural sunlight that streams via huge windows. However, in fact, most of us are dealing with various sized kitchens that are oddly shaped.
Yet it mustn't be that bad! In reality, it does not really matter how big or small your room is. With the best high-space ideas and fashionable design concepts for your kitchen. There are builders in Calicut having the best modern kitchen interior design that you wished to have. Here are some of the kitchen ideas to grab! You don't feel like a cramped to cook again, these tips are guaranteed that will give you the idea to make your kitchen the most attractive one!
Best Modern Kitchen Interior Design Ideas
1. Stock Items at the Top of the Cabinets!
If you already have space in between your shelves and the ceilings. Attach wicker baskets & this can be the best space to hold less-used tools. The modern kitchen interior design consists of such ideas that cope up with your intentions. There are many low cost interior design for homes in Kerala.
2. Get Some Statement Lightings!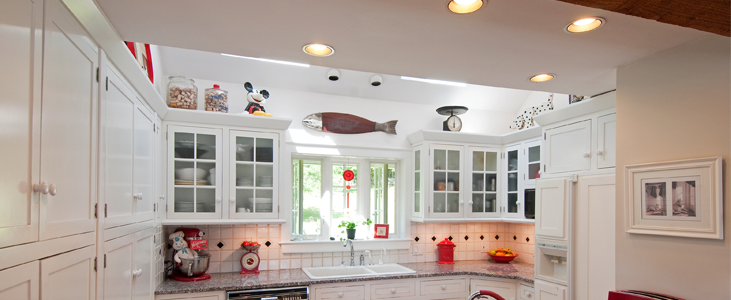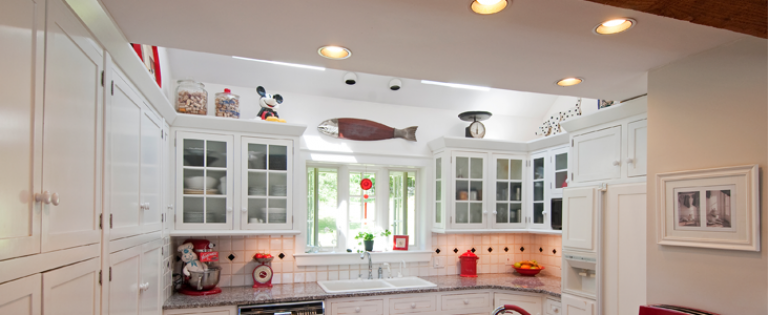 You can add some of the lightings that have the sink with the kitchen ambiance. In fact, small led rooftops or long stand with light can make your modern kitchen more highlight.
3. Pair Up the Bowls and Glasses!
Just think you need a row completely to arrange the bowls & glasses. You can make them into pairs and arrange them properly. That makes you have more spaces to arrange other things on the same shelves. We are sure you will get surprised while you see spaces once you thought is not enough!
4. Make a Classic Move!
Here's another justification to enjoy tiling on the subway. Place it around the kitchen horizontally and it will make you feel a wider space. And for some classic look, stick to a soft, light palette. If you have any frames to add on to the kitchen, place it too in a particular way apart from that we place them as normal.
5. Make It Sink With Nature!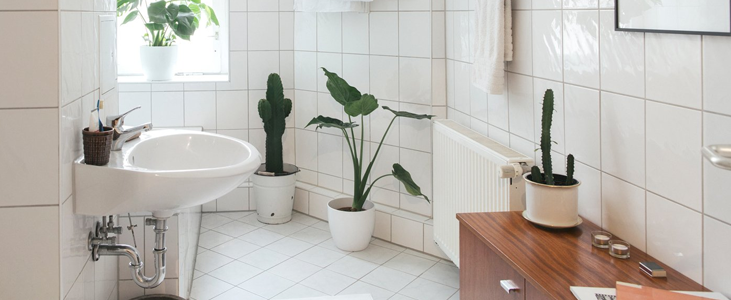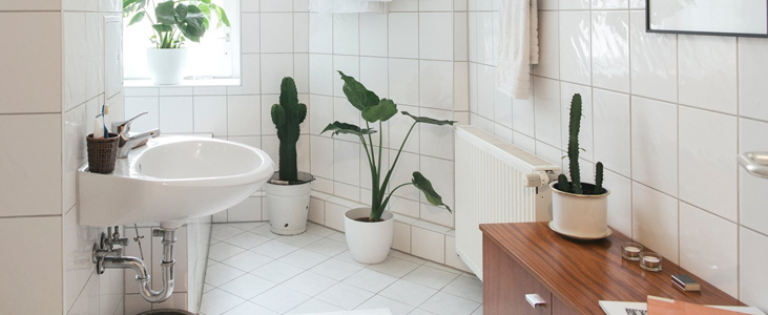 You can place some green plants on the window side or place it on the top side of the refrigerator. That makes the image of modern kitchen interior design. Also while you place them to make sure it won't make any leakage and make them untidy. Check out some ideas to setup indoor gardens for apartments.
6. Use Mirror on Walls!
You can place cute designed framed mirrors to make the kitchen feel luxury!
Nowadays there are various shaped mirrors available in the market. You can use them in the kitchen and please make sure they have not placed on any area were smoke comes.
7. Organize in a Strategical Way!
When you mount shelves mainly for storing, You really don't need them to look like clutter. You can arrange colorful bowls & mugs so that all looks unified.
8. Hardware Can be Ditched!
Avoid the cabinet and drawers with bulky equipment. It will help to make your space looks cleaner and sleeker. It will make the feel like some precious jewel box to go monochromatic color too.
9. Pots and Pans Can be Hanged Properly!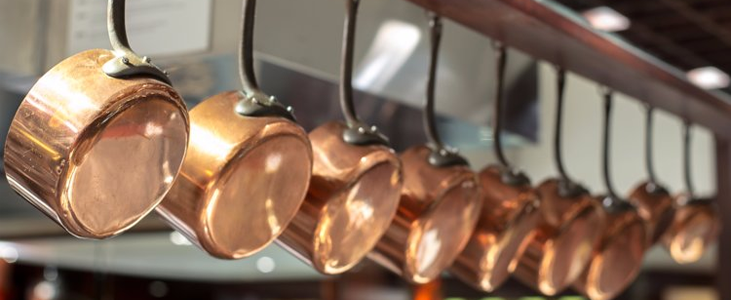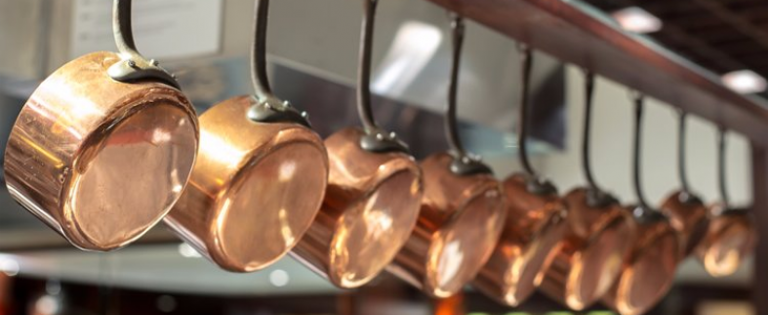 Upgrading an industrial pot rack beyond the dining room table or on an unlit candle may take up valuable space. Make sure you have proper & strong handler to hang them. It is practical and elegant.
10. Use Bright Shades!
The concept you know is the whiter, the brighter. Hold all flat, then add a cool brooch light that will not take up large amounts of space in color flashes out of your serving ware.
11. More Cabinets Can be Squeezed!
Consider adding tiny cubbies to fill the space beyond the window or the scope cover to fit in extra storage. Only try to ensure you're comfortable with a step ladder. Get some details on modern curtain designs.
12. Make them Warm!
You can add some cushions that are matched with the furniture drawers. Don't make it too tight while placing big furniture. By overwhelming the kitchen, it will keep to warm and add some color and pattern to the visitors.
13. The Cozy Used Must be Embrace!
You can also make the color more creamy with Golden handles. It is a part of modern interior design for the Kitchen.
14. Make Your Own Pantry for Kitchen!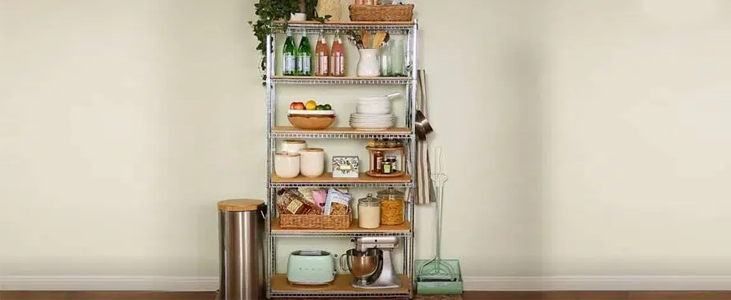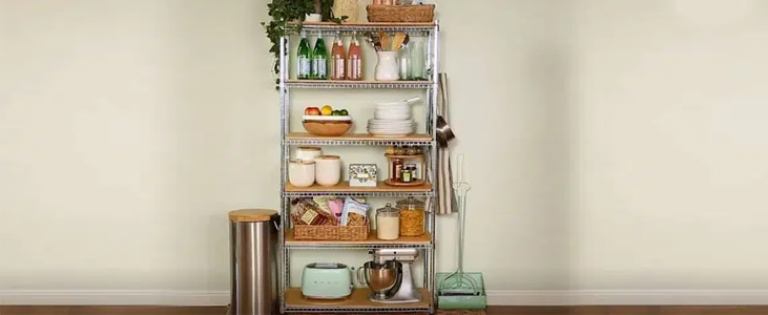 Since your kitchen has zero room, don't worry. Build all your space, every nook on your building that is a nearby wall. To put up shelves underneath with some stools. You're going to have the place to put all things like your purse, boots & hats during the time you reached home, and there's a place you've collected for all those cookies that are gifted. That's a problem, right? There are many future home technology to be part of our homes/apartments soon.
15. Make Sure the Flow of Breakfast is Made Up!
Link with a cool pass-through to the kitchen & dining area. It can also open both rooms, as it is when you have no space for every nook throughout the kitchen, the countertop provides a spot for breakfast.
16. Be in Systematic!
Use every small surface literally, even one that doesn't seem to be functional. For starters, to hang mugs and cooking utensils, DeVOL Kitchens is been added with a rod & hooks that are under your upper shelves. It should be strategic and elegant.
17. A Statement Can be Made!
It's small, therefore every step would be both practical and the right color statement should be communicated. It is all about the unique shaped backsplash & also bold color paint can be used in this DeVol kitchen. Check out how to choose paint colours for your home.
18. Give an Industrial Look!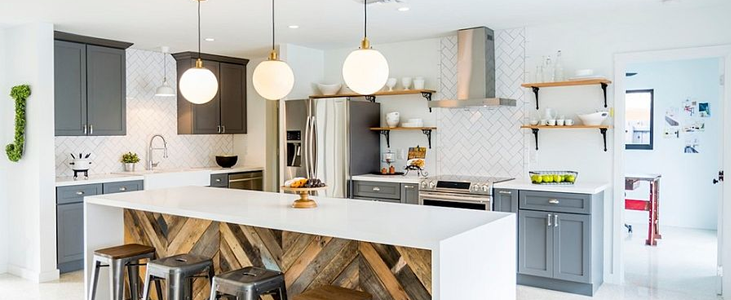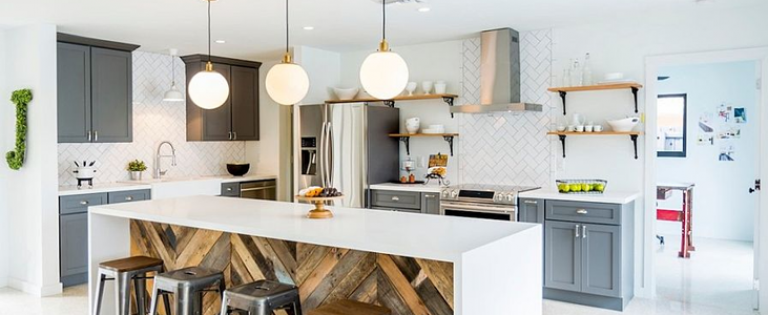 Empty shelves enhance the clean, industrial feel of the exposed pipes of such a kitchen. Go with all-white to leave it looking a little more polished. That will gives the feeling of the modern kitchen!
19. Blend them Properly!
When you have the kitchen open to the living environment, it is much possible to create a modern image. The silver fridge, simple white countertops, and marble wood floors make your kitchen both elegant and detailed. By using such things the living room can brighten with underneath with the spotlight. In turn, the farm table that can be used as a perfect dinner spot or work surface for double duty.
20. Bright Colors Can be Highlighted!
To make a statement, opt for a metallic hood and a darkened range. Instead, tone stuff down in quiet variation with the same color with a runner and artwork.
21. Add Wallpapers to the Walls!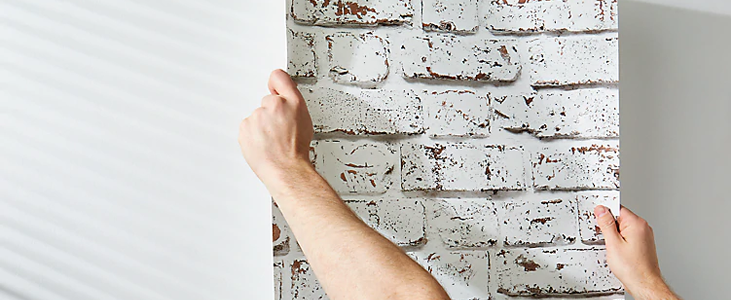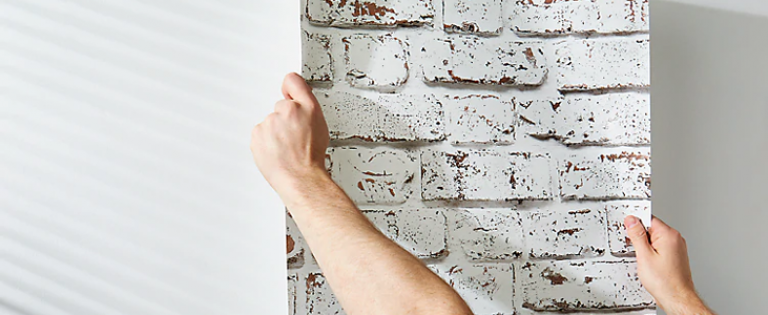 You cannot able to play with decor with a lot of counter/floor space, so make changes on your walls. When you don't want it to be too distracting, instead of covering a whole wall, highlight with it. That creates a look of modern kitchen interior design.
PVS Builders & Developers is one of the most renowned builders in Calicut and provides some of the most efficient apartments in Calicut, Kannur, and Aluva. If you are looking for flats in Calicut with some of the best features and high-quality amenities then contact us today or visit our website for more information on our latest apartments in Calicut.