New Apartment Trends in Kerala 2020
Posted on January 17, 2020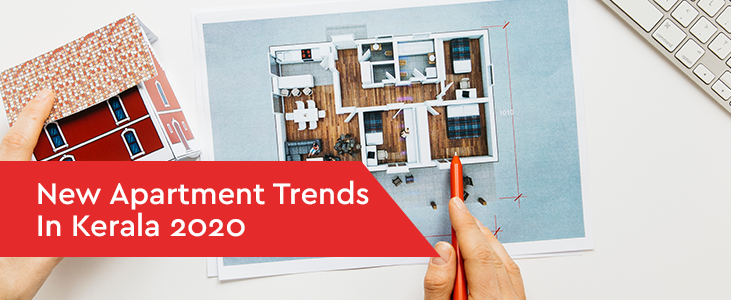 Nowadays, independent houses have become so expensive that many people are preferring to live in apartments in Calicut or flats in Calicut. Because these apartments are self-contained and are thronged with all the latest facilities that will make your life comfortable. Technology has penetrated in every sphere of life and it has made apartment life more attractive, comfortable, and alluring. Life will become more streamlined and comfortable for apartment owners and renters in 2020 onwards because the apartment complexes will certainly meet the current trends of the market. In this article, we are going to discuss new apartment trends in Kerala in 2020.
New Apartment Trends in Kerala in 2020
1. Apartments will Become more Luxurious and Sleeker: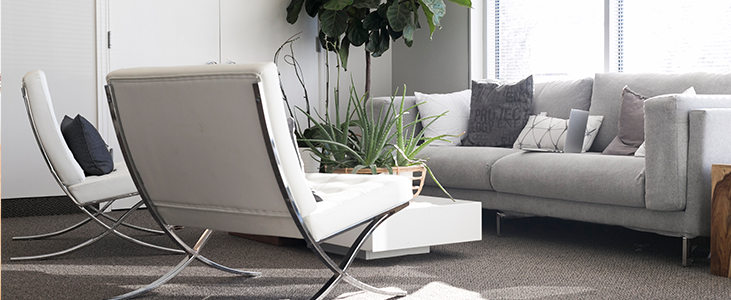 These days most of the new apartments in Calicut are offering high-end facilities like yoga studios, bicycle valets, rooftop pools, car-charging stations and in-build shops to the owners and renters. Because owners or renters will want to be sure that they're getting the most out of the facilities against their money. With all the latest and advanced facilities, modern apartments are looking like high-end metropolitan condominiums.
2. Smart Appliances will be the Newest Amenity:
Appliances play a pivotal role in every apartment because they make the lives of owners or renters more comfortable. In 2019, many apartment owners/renters have adopted smart home appliances to lead a better life, still, many of them are using conventional appliances. Appliances that have become smart include refrigerator, washers, dishwasher, TV, oven, dryers, and water heaters. The benefits of smart home appliances are,
More control on the devices because most of them are self-thinking
You can start or stop these smart appliances remotely
These appliances are energy-efficient and save a lot of money for you
Appliances send an alert when a task is completed
Smart appliances give a better user experience
A smart refrigerator will definitely play an important role in your life because it can tell you when something has expired. These refrigerators can read a product's barcode and will alert you when you need to use or pick up the product. Get some future home technologies.
3. Voice Assistant: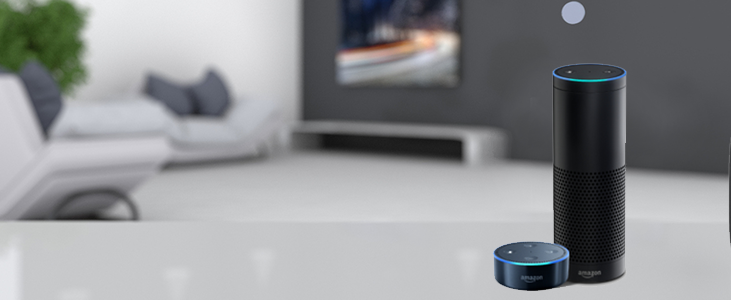 Modern apartments are built with voice assistant technology like a Google Home, Amazon Echo, and Apple HomePod which make the lives easier and simpler. Voice assistant equipment uses home automation to work and they can easily manage all your work by just saying "Hey Google" for Google Home, "Hey Alexa" for Amazon Echo, or "Hey Siri" for Apple HomePod and then, work on your request. With these hands-free technological devices, now, you can work multiple tasks at your home. Now, suppose you are reading books while sitting in the bedroom and simultaneously, you can preheat the oven or can add an additional soak cycle to the current load in the washer. Also checkout the tips for how to soundproof your apartment.
4. Emphasize Security:
Security is the prime concern for today's millennials. Because every place is thronged with unscrupulous people. The modern apartment complexes offer tight security services to the owners and renters. Though some apartments employ doormen and front desk security executive to enhance the protection, still, renters or owners are spending on inexpensive technology like the August smart lock, the Blink camera and the SimpliSafe wireless home security system. All these security instruments are not only affordable but also, they give the utmost security to your apartment.
5. Co-living: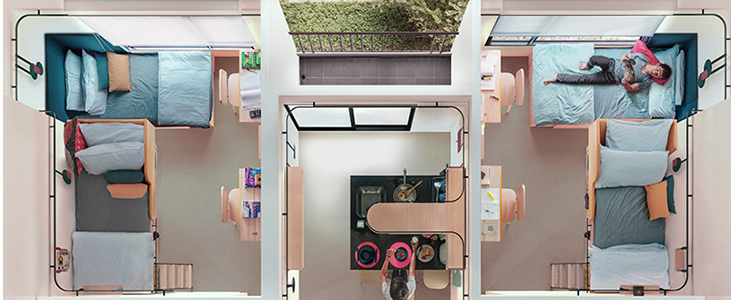 Though co-living is not a new concept, still, this trend will be preferred in 2020 by the renters. This trend is emerging in apartments in cities where rent is quite high and expensive. So, what is co-living? Co-living is a type of cohabitation where renters need to live with roommates and share common spaces in the apartment. But each of them has own and separated bedroom. But you can enjoy other perks or amenities like a yoga studio, outdoor space, parking, security and water services. Even if you want you can participate in various social events of your complexes.
6. Urban Agriculture Garden:
This is another emerging apartment trend in Kerala in 2020. Urban agriculture garden is where you can grow fresh fruits and vegetables in an eco-friendly way. Mainly rooftops and balconies are used for sprouting. There are many rooftop terrace design ideas to know about. Urban agriculture gardens will not only provide you to enjoy lush greeneries in your apartment, but these gardens are also bringing people together over fresh and locally grown food.
7. Coworking as an Amenity:
These days, many modern apartment complexes in Kerala are encouraging freelancers or remote workers by providing coworking as an amenity. Apartments are coming up with business rooms where residents can work peacefully in well-designed spaces with natural light and a collaborative vibe. Some apartments offer large and open floors with a variety of seating options to the freelancers or remote workers. While others are adding actual coworking spaces that can be easily accessed by the non-residents also. So, coworking as an amenity is a rising trend for apartments in Kerala in 2020.
8. Classic Interior Style: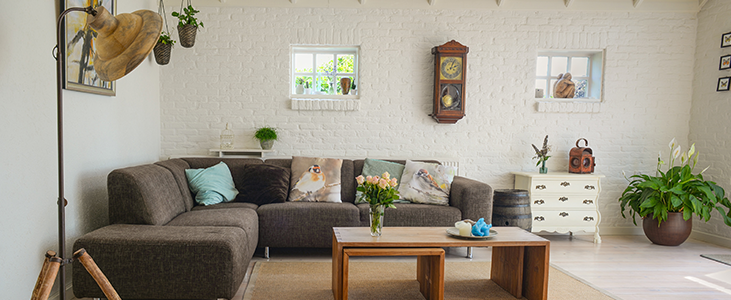 It is always an arduous job to choose the right interior style for your apartment. When you are planning to design your interior, don't forget the classic style design. It makes your apartment more appealing and luxurious. This design can easily attract the attention of the visitors and if you apply it, you will certainly get a huge appreciation for your apartment design. Particularly relevant in 2020 will be the classic style in the interior of the living room or bedroom. Warm colours, elegant furniture, natural materials are the prime components of this trend. But you need a large area for the realization of all ideas. Read some low cost interior design for homes in Kerala.
9. Living in a Gated Community:
Gated community living provides a unique lifestyle while maintaining privacy, connectivity, and community. Gated communities offer a plethora of facilities like swimming pools, game courts, clubhouses, gymnasiums and much more to the owners or renters. These communities are equipped with advanced technologies like home automation systems and strictly controlled entrances which make your life safer and comfortable. A gated community provides a luxurious lifestyle to the renters or apartment owners.
The above we mentioned some of the new apartment trends in Kerala in 2020 which will give you the utmost comfort and enjoyment while living an apartment. If you want to experience all the above perks and facilities, you should purchase an apartment in Calicut or flat in Calicut from a reputed builder.Also consider real estate trends Kerala
PVS Builders & Developers is one of the most renowned builders in Calicut and provides some of the most efficient apartments in Calicut, Kannur, and Aluva. If you are looking for flats in Calicut with some of the best features and high-quality amenities then contact us today or visit our website for more information on our latest apartments in Calicut.