Top Real Estate Trends of Kerala 2021 – PVS Builders
Posted on June 28, 2021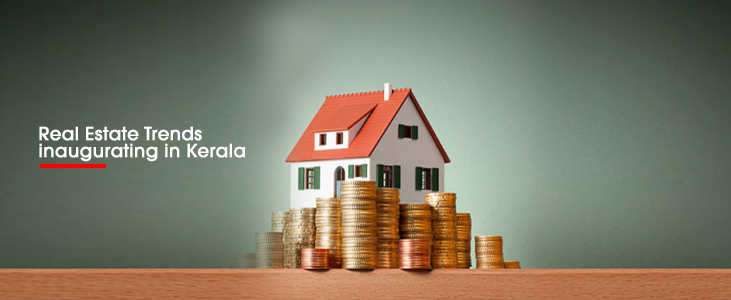 The southern part of India is known for its trees and wildlife. But the emerging Real Estate Trends in Kerala have been gaining quite a reputation lately. It has become one of the major attractions to investors who are in the residential business. The reason why there are so many emerging Flats in Calicut, and more cities of Kerala is because of its greenery, the transport facilities, and the extremely well-educated society who want the best for themselves. Thus the infrastructure of the city is rapidly growing.
Why Is Real Estate Good in Kerala? 
The massive growth in the IT department is making Kerala the perfect place to be. This is why there are many youngsters of India who are moving closer to the south.
Kerala's employment opportunities rate in 2020 was 21%. More and more people are moving to Kerala for a better style of living. Hence, in this scenario of more and more people, the need for houses will be broadening. Since the real estate in Kerala has been developing with more and more builders investing in the land of Kerala cities. One of the major investors of the property in Kerala is international buyers and NRIs. Thus the real estate options should match the standard of their expectations.
We as a society are used to living with other people as a community and when that opportunity arises to have that society with like-minded education, we want to grab that opportunity especially when it is coming with a dream house.
The rapid development in the major cities of Kerala has produced a splurge of residential complexes. These affordable housings have led people to have comfortable homes with breathing space and co-working spaces existing at the same time. Also, read meditation space in a small apartment.
Is Real Estate Profitable in Kerala?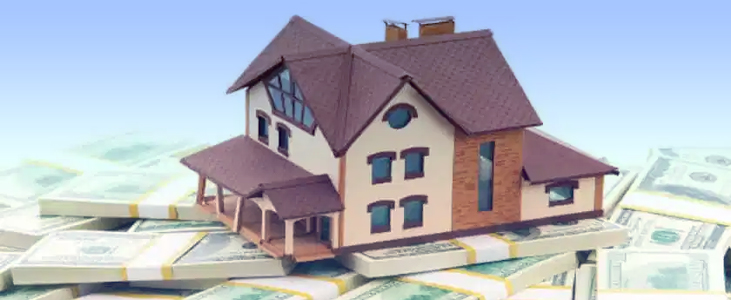 Kerala land prices are getting lower day by day. The falling rupee gives a boost to India's property market for  Non-Resident Indian investors. It is considered to be a wise decision financially to invest in the houses of Kerala.
There are several glorious cities. The land value of Kerala is going down because of the ongoing developments causing more and more construction projects to emerge.
Places like Kochi is the hub of the IT zone of the south, it also has several shopping centers like Lulu Mall and Oberon Mall which and more such places making it one of the major attractions for tourism. According to the recent statistics, popular localities like Marine Drive, Edappally, Kadavanthra have had a price rise of 71.3%, 225.6%, and 61.9% respectively. Thus, this is the reason why it is the best place to make their business grow, even more, providing a good investment opportunity. These places are attracting more and more investors as well because they provide great returns. Also, consider calicut real estate investment
Future Of Real Estate In India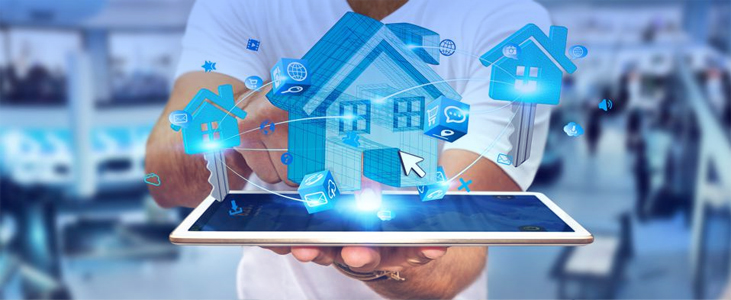 The real estate sector in the country is the second-highest generator of jobs. The recent growth is showing that more and more NRIs are and will be investing in the business of real estate. Kerala is one of the most popular places to have their interests, along with Bangalore, Goa, Pune, and Delhi.
A study anticipated that by the year 2040, the real estate market will grow to an amount of Rs. 65,000 crore from the current market value of Rs. 12,000 crore. By 2025 the real estate market is expected to contribute around 13% of the current GDP. More because of the growing opportunities of employment in the sectors of healthcare, and IT sectors.
People are in need of houses and where there is a demand, there is a business opportunity. The Economic Times Housing Finance Summit calculated that for every 1000 people there were only 3 houses whereas the ratio will balance out when for every 1000 people, there are at least 5 houses.
Where Can I Settle In Kerala? 
Kerala is one of the emerging hotspots for settlements thus we have a lot of options for you to consider for you and your families to settle down.
Kozhikode  
For people who love the coast and the beach and the sea winds, Calicut of Kozhikode is the perfect place for them in the south. The lovely coast of the Malabar sea has an array of people living on the coast and is a very good sports investment.
Most businessmen have set up their tourism business and real estate and are earning a large amount. The park being the hub of the city has attracted many young people to come and settle down in Calicut. Nature and the greenery and the It zones together have blended into a lovely spot for settlement.
Calicut Real Estate Investments are growing more and more because it provides affordable housing in the most luxurious places. You will find the most prominent tourist spots and places to visit around the city. Residential apartments in places like Mavoor Road, Kottooli, Farook, Kavoor, etc have been proved to be popular in the past, and with more development around the city, the places are gaining more and more attraction.
Kochi 
Kochi is the hub of the budding economy among the major cities of Kerala. The most innovative projects related to construction will be found in Kochi. It has all the facilities that provide the most independent homes which are comfortable and up to the standards.
The development of IT sectors in the city like Infopark, Smart City, and Cochin Special Economic Zone or CSEZ has caused more and more people to settle down in the city. The average people who are seen to be building their dream house here are from North India.
Kottayam 
Also known as the land of letters, Kottayam is the hub of literature. Most headquarters of popular Malayalam newspapers like Malayala Manorama, Mangalam, etc are located on the streets of Kottayam. Along with this major heritage, is attached the number of colleges this city holds home to. Educational Institutes like Kottayam Medical College, CMS College, MG University, etc attract many students to this city to get the benefit of their best futures. Apartment Trends have been a major to-go experience for homebuyers and Kottayam serves as a great place to do that
Thrissur
A land filled with historic sites and temples make the ideal place for homemakers who are just starting out as a family. Thrissur is known for making lives easier with the people and their laid-back attitude and the cultural effect it has on the children and their upbringing. Thrissur Pooram, a festival which attracts thousands of people around the world, is a great place to have a family which is culturally enhanced.
Buying houses in Kerala?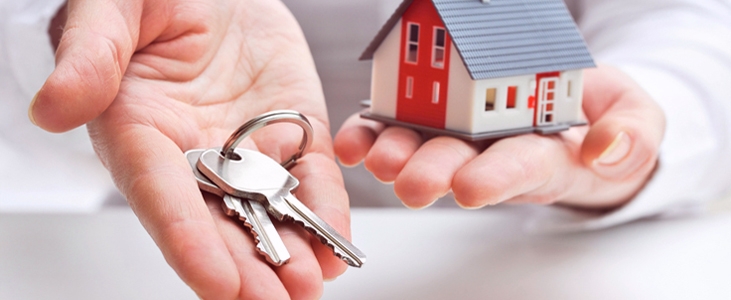 Buying a house in Kerala could be one of the wisest investment decisions. The emerging hotspots among various places of the state make great places of living a healthy life with high standards and among nature.
Below listed are some important things to remember when buying a house in Kerala.
Location- One cannot stress this anymore, location is one of the most important things one could consider before going to buy a house. There is a varied range of places that Kerala offers but also check your neighboring places apart from the hyped-up cities. Calicut offers a lavish place both overall and neighboring if you want to settle down
Facilities- The second most important thing after you have found the location for your dream house is the facilities if you are getting proper electricity and water.
Floor plans- Visit your future house as often as possible before you move in. Check for your balcony, the living room, the number of bathrooms, you might find something that you really like or something that you would want to change.
Legalization – Finally, check for the legal matters under the property, if it is under dispute you don't want to get into that risk. Make sure your house is on legal property and ask your broker for the mutation documents, tax certificates, and the works. Also, read rera in kerala.
Buying land in Kerala 
 There are several options to buy land in Kerala if you are looking to invest. Before getting into the pricing, make sure you have checked for the following:
The licenses
Title deeds
Land use zone
Size of the property
Release certificates
Below are listed city-wise distribution of the land prices:
Calicut 
| | |
| --- | --- |
| Localities  | Prices / square feet |
| Vallayi  | Rs. 3,288.03 |
| Velliparamba | Rs. 3,800 |
| Paroppadi | Rs. 5,412.37 |
| mankavu  | Rs. 4,899.63 |
Kottayam 
| | |
| --- | --- |
| Localities  | Prices / square feet |
| Kalathipady  | Rs. 3,539.51 |
| Indira Nagar  | Rs. 5,110.73 |
| Puthanangady | Rs. 4,035 |
| Baker Junction | Rs. 5,867 |
Kochi 
| | |
| --- | --- |
| Localities  | Prices / square feet |
| Kakkanad  | Rs. 5,544.63 |
| Thripunithura  | Rs. 4,828.61 |
| Maradu | Rs. 4,853.28 |
| Vaduthala  | Rs. 5,986.7 |
The Procedure Of Buying Land In Kerala 
In this article you will find a step by step guide that you could follow if you want to buy land in Kerala:
Identification – First understand what kind of property you want to buy, whether it is for hotels or a play zone or to settle down. This will help you find the perfect locality or surrounding for your land
Get a lawyer- The best work that one can do that will tell you if you should buy a property or not is a lawyer. He or she knows the current state of the society and thus knows what to ask from the owner in terms of papers and documents along with mutation details, certificates, revenue records, etc
Sign- Now that you are satisfied with your choice and your lawyer has done his homework and achieved all the details, sign and register your land in Kerala with two witnesses. Read the agreement properly before signing it and understand your terms and conditions with the seller.
Conclusion
The economic Factors Affecting the Housing Market has been vast. With the demonetization and the falling rupee in the market, there are more and more opportunities for NRIs to invest in the housing sector with guaranteed good returns. The places listed above have been showing a great rise in the real estate area. The cost of land in Kerala price has been decreasing with years passing by and it is about time that someone takes advantage of it. Also read land measurement units in kerala.
Are you checking out the best flats in Calicut for superior apartment projects? You have come to the right place. PVS Builders are one of the most trustworthy and reputed builders in Calicut, with some of the best laid-out apartments in prime locations. Contact us today to know more!