11 Top Luxury Features To Consider When Building A New Home In Kerala
Posted on April 05, 2019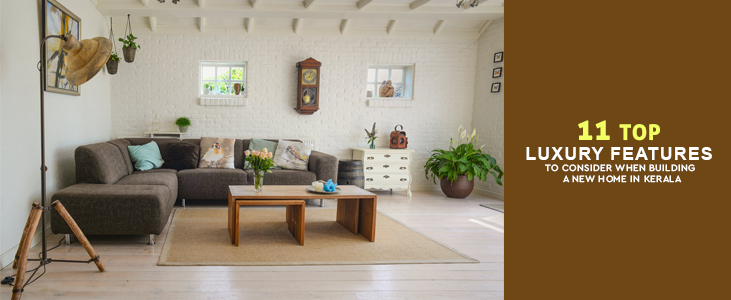 We all have learnt that food, home and clothes are the three basic needs that we cannot live without. But, times have changed and homes in Kerala are not just necessities, they are a dream that we all have. Having our own home and building it in a way that we have always desired of, is something that every person wants.
Getting the basic necessities and indulging yourself in the luxurious amenities are two entirely different things. According to changing times, the yardsticks of making a luxurious living is also changing. As the saying goes there is no limit for one's dream, so goes for desires – to have the best and posh lifestyle with the most advanced equipment in their dream houses.
From jacuzzi to power-gym, from home theatre room to gaming rooms, all under the single roof of their house, are now common among luxury lover. Be it for entertainment sake, or for well-being, or security – these industries have come up with innovation to quench the thirst of luxury seekers.
And so does the builder in Kerala. The real estate industry is also very much getting accustomed to these changing trends. In this tight competition all builders are investing more in giving their clients something more than the usual with better amenities and facilities.
That is why; the real estate industry is seeing the rapid change in its trends. New home buyers are looking for some special features and luxurious amenities that can be customized and added to the home. Here are some of the most attractive luxurious features to consider when building  new home.
List of Features to consider when building  new home
1. Home Spa: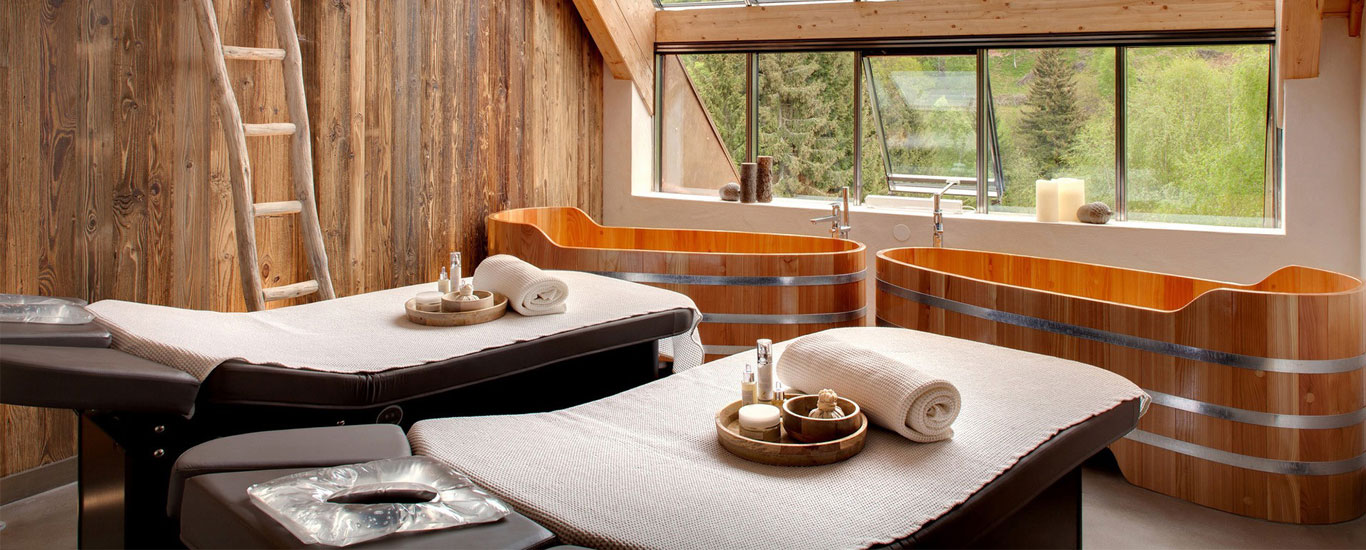 Think of luxury and pampering yourself and the first thing that would come to the mind would be a home spa. Bathtubs in a huge bathroom have become common in many homes. But, what makes it luxurious and stunning is that your bathroom gets transformed into your own, personal spa.
In a state like Kerala, where tourism and leisurely stay and holidaying are so popular, having a home spa is a must. Not only for you, but also if you plan to rent out your home as a serviced apartment, the home spa will certainly fetch greater returns.
Some of the features that your home spa must have include –
Head-to-toe shower jets
Large soaking bathtub
Walk-in showers
Multiple shower heads
Soft lighting wide ledges around the tub for seating
Built-in music system.
Adding chromatherapy specialties is an added facility that you can go for, if you want.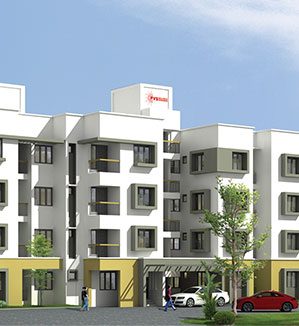 50 Crossroads
YMCA Cross Road, Calicut
2. Driveway Alarm: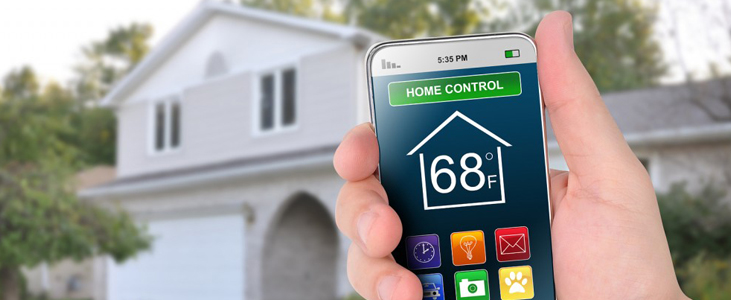 Having long driveways in the Kerala bungalows is one of those important things not to forget when building a house. It is not just a luxury feature, but a security feature that you must not ignore.
It will give you the facility of knowing who is trespassing your property and also give you the time to get ready, when guests come to your house all of a sudden.
3. A Fitness Room: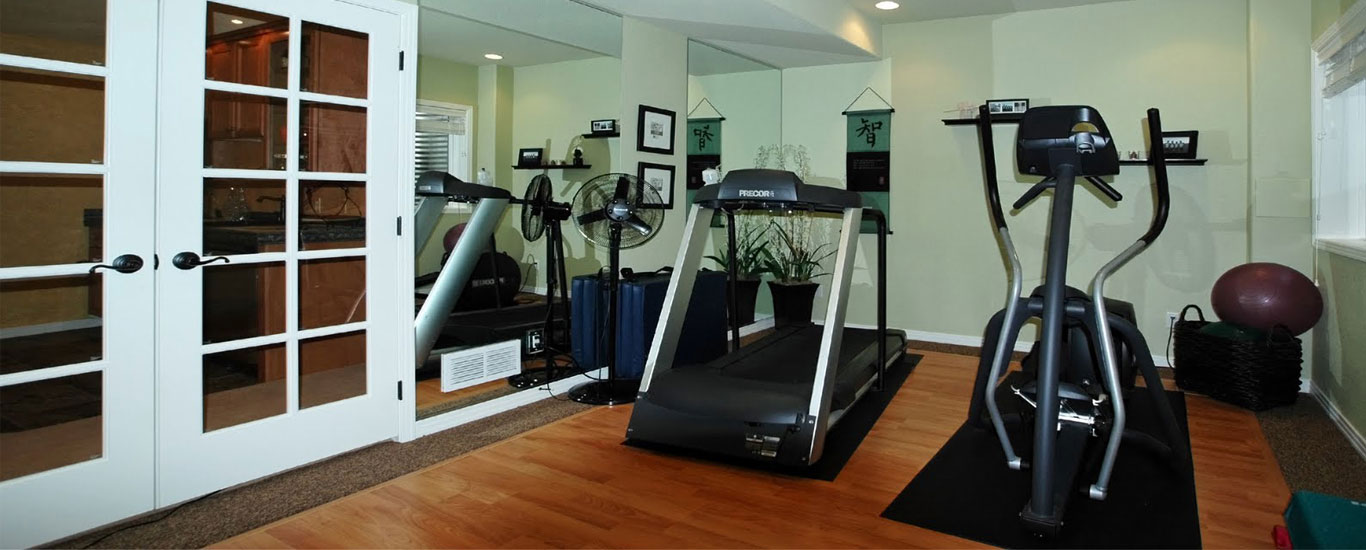 If you can afford to have a luxurious life, go for your own fitness room or gym at yourhome. Who would like to sweat in front of others, if they can afford to have all the fitness equipment at home? But, when you plan to include a fitness room in your property, it is a must that the fitness room is spacious. Television sets, speakers and music systems and an indoor pool to indulge yourself for a relaxing bath after an exercise session are luxuries in short.
4. Walk-in closet:
This is a dream of every single woman out there. Walk-in closets have long been considered to be a European concept. But, the fact is that even the Indian royals have had their own dressing room and walk-in closets since long. When you take out time to build the house plans Kerala style, it is important that you take the walk-in closet or dressing room into mind.
The walk-in closets are absolutely stunning and they are unlike the usual wardrobes that everyone has in their bedrooms. Imagine, how luxurious it would be, to have an entire room dedicated to get yourself dressed? And when you design this room, make sure that you portray all your assets in an extravagant manner.
Shelves, racks, drawers and so many other storage options can be customized to keep all your belongings.  Do not forget to keep the shoes, purses and jewellery in separate sections in proper display, so that you can pick the one that would go perfectly with your look.
5. Wine Cellar:
Do you want to give your home an entirely different appeal? If you are looking for something that many of your neighbours, friends and families would not have, it would be the wine cellar. Having your own underground wine cellar – sounds like a dream, right? Also read low cost house construction methods to save your pennies.
Well, this dream can come true, if you plan beforehand. A wine cellar demands an underground space, especially in the hot and humid climate of Kerala. Make sure that the space is properly designed, suitable for the wines to be preserved and stored for long. Brick walls, wooden frames and dim lighting are some of the essentials for a beautiful wine cellar.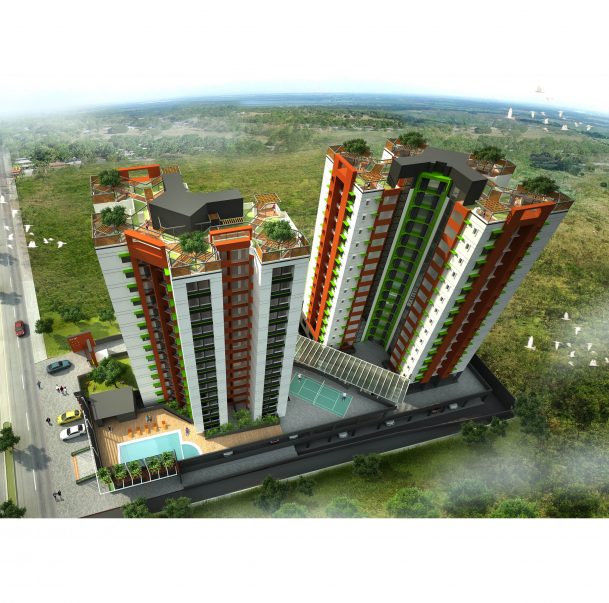 PVS Emerald
POKKUNNU, CALICUT
6. Personal theatre room: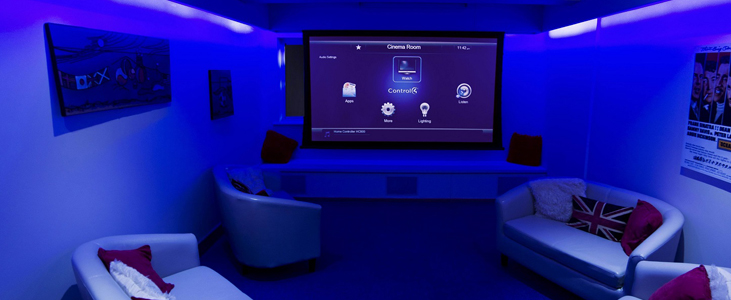 Want to watch a movie together with your family? No need to rush to the movie theatres or multiplexes. If budget permits, have your own movie theatre at your home. The same comfortable seats, giants screen and surround sound and Dolby digital sound system – isn't it the picture of a perfect movie theatre? If you want to make your Kerala home a luxury getaway from the hustle and bustle of daily lives, then the personal movie theatre is a must have in your Kerala style house.
7. Personal gaming room: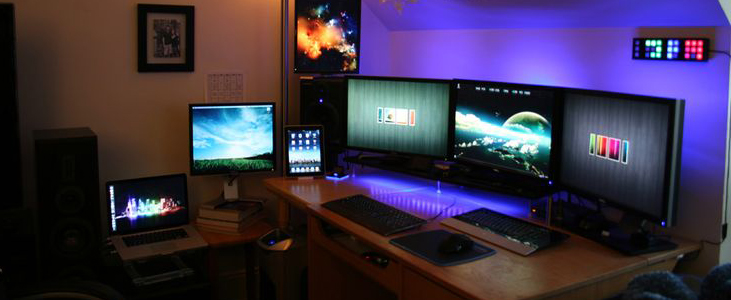 This is something that can add to the luxurious features of your property. Kids and even the men in the family would simply love this indoor personal gaming room. From the play stations to indoor pools and many other sports setups can be featured in the gaming room.
Many of the luxury home makers recommend that there is a basketball court or a tennis court with fresh green grass. These simply add to the value of the property, a streak of luxury and comfort to the stay.
8. Outdoor pool: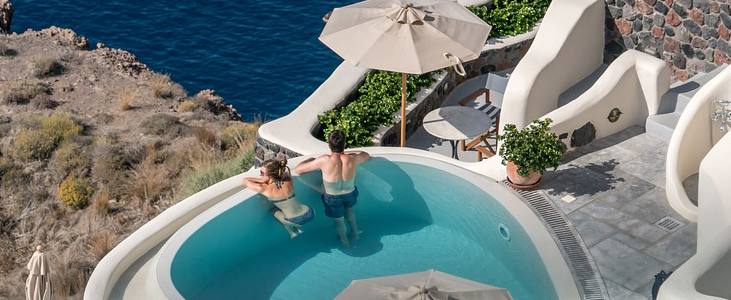 The facility of building your own home in a state like Kerala is that you can design, modify and customize the home as you wish. You can add luxurious features to the property to give it your own touch. One of the best luxurious features to consider when building a new home is the outdoor pool.
Rather than building a huge home, keeping the home size moderate and adding an open or free space with a swimming pool there is a way more attractive and luxurious a choice.
In the scorching heat and hot and humid climate of Kerala, the outdoor pools would be the best way to pamper yourself after a hectic day. Though sea beaches and coastlines are in abundance in Kerala, it is a more comfortable choice for you to have your own pool to dive into, whenever you are in a mood to spend some personal pampering and relaxing time. Dive into the pool with your family or with your spouse and enjoy your time, anytime of the day in the private pool setting.To increase the value of property,you can try some interior design ideas also.
9. An open kitchen and dining room: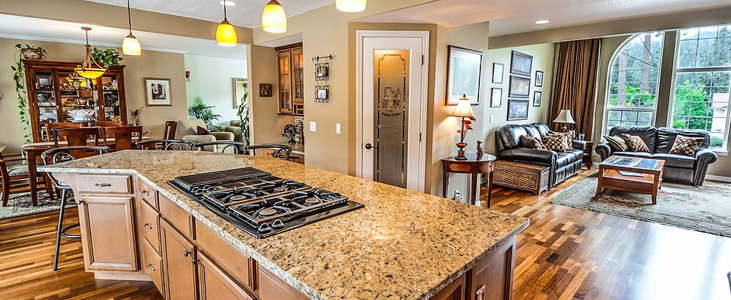 For huge Kerala homes, an open kitchen with a dining space right next to the kitchen is a great choice. The dining room can be as large as a hall, where you can accommodate many guests at a time. Huge dining tables and great décor on the walls, curtains and linens as well as tea tables can always add to the beauty. But, if you do not want to engage the space with the long dining tables, keep the space open. When needed, customizable dining setups can be organized at any time.Here are some crazy kitchen storage ideas which will help you to make more space.
10. Technology:
Technology plays a very important role in luxury. Locks, climate control inside the house, central lighting and air conditioning system are some of the many factors that can be technologically controlled from your mobile phones. Implementing the right technological devices and facilities as per your requirements is very essential for the smooth running and handling of the systems of a new home Kerala.
11. Marble floor: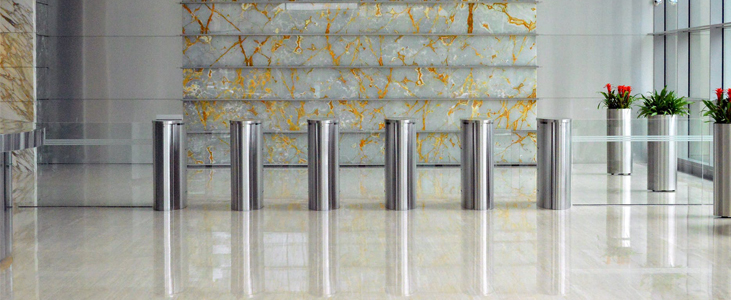 This is something expensive and truly luxurious for the Kerala homes. In the hot climate of Kerala, the marble floors would add coolness to the property. It looks stunning as well. The white marble floors will give your property a more spacious appearance and will also increase the value of your property. Besides, it will increase the life of your property, provided the marble floors are cleaned and polished occasionally. It is important that you maintain the shine of the marble floor.
Now that you have known about the luxurious features to consider when building a new home in Kerala, it is imperative that you implement them in your plan. These are some of the features that need to be kept in mind while designing the floor plan or layout of the property. This will make sure that the layout is proper and the luxury features are perfectly amalgamated to your property in Kerala .
In that case, hiring the professional property designers is the best choice. He or she will know about the things to keep in mind when building a house. Just consult with the experts what you are looking for and they might come up with even better options that will be more suitable for your taste and style. Also, consider Housewarming Ideas For Your New Home
PVS Builders & Developers, one of the top builders in Calicut offering premium flats and apartments in Calicur, Kannur and Aluva. Visit our website for our luxury projects in Kerala.