Top 10 Interior Design Ideas For Your Indian Style Apartment
Posted on July 04, 2022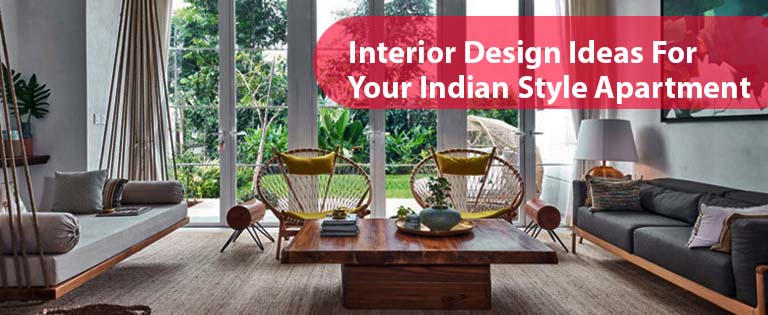 People often migrate to cities for a better habitat, education and employment opportunities. Major Indian cities hold in people with massive malls, theatres, supermarkets and easier ways of living. Most cluttered Indian cities are built on big dreams and really small apartments. However, getting a foothold in the city is not an easy task. Easy maintenance, security and enhanced facilities are attracting people to move to apartments. Flats in Calicut are the most preferred since it comes with unique and innovative designs that make cosy areas appear spacious. The busy schedule of people living in the cities hardly gets time for maintenance. You can move into built-in flats or custom designed flats. If you are planning to custom design your apartments, we are sharing a few interior design ideas for Indian style apartments.
1. Magic with paints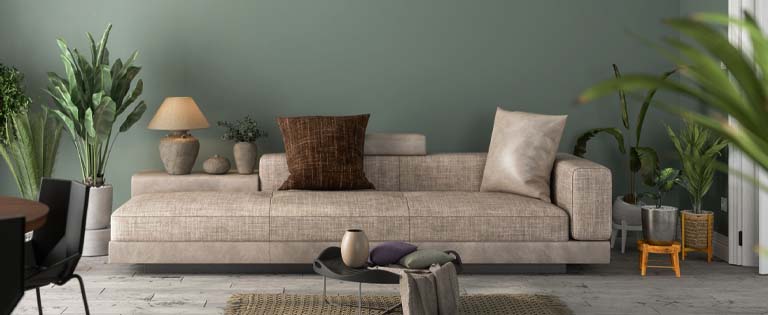 Paints can create magic in your small apartments. Picking up lighter shades for walls maximises the lights and can create the space appear larger. Using the same shade throughout the walls is a creative and innovative idea since it adds uniformity while also making the home look seamless. Off-white, beige, skyblue, and cream are some shades that maximise the light. These colours make rooms appear better and more airy. As a result, use softer tones in your small bedroom, living room, kitchen, and so on. Avoid using dark colours in small, constrained spaces because they appear sluggish and intense.
2. Furniture that double space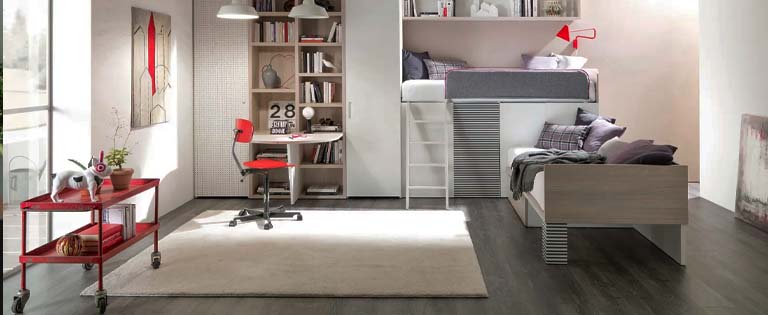 Furniture which doubles up the space is a better idea. Styling the apartment with smart furniture that are space saving and multi-purpose is a brilliant idea. A large couch in a small room can make the space appear disoriented, leaving no space to move around. It is vital to find the optimal furniture size since it can make the space look more spacious. Choose small or medium-sized pieces that are proportionate to the size of your room. Using functional furniture with various modular storage, keeps things uncluttered and spotless. Even a narrow area can make it appear spacious. A great way to trick the eye into believing your space is larger than it actually is is to choose items made of glass or acrylic. So skip on the big, bulky coffee table made of wood in favour of one made of glass or acrylic. It will make your room appear larger by giving it a more open, airy appearance.
3. Living cum dining area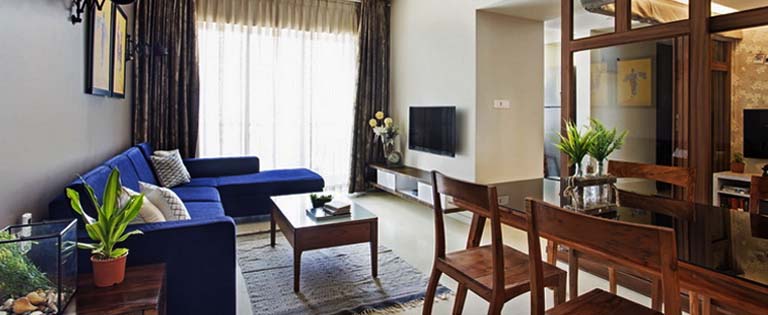 An open living and dining area provides more space for apartments, instead of making partitions. A room looks smaller when there are too many walls and partitions. Eliminate partitions and choose an open-plan layout to give your house a larger appearance. Even an open living-dining-kitchen will work out, especially if everyone leaves home in the morning and reaches back in the evening. You can opt for a bookshelf as a partition or a sleek TV holder. Another partitions include curtains, glass sliders etc., Use small dining tables that don't take up the space to avoid cramping in the open area. New and creative open apartment living room ideas are accepted by the residents in flats in Calicut.
4. Minimal things
Even though many of us enjoy collecting things, decluttering your home on a regular basis is crucial if you want it to appear spacious. Sort your special possessions into different boxes, going from your favourites to least favourites, rather than letting go of everything. Release one or two boxes containing your least favourite items when you feel the time is right. You can do this to get rid of unnecessary items from your home and keep it tidy and clean. MInimal items and uncluttered decor pieces are a keypoint in the interior design ideas of Indian apartment living.
5. Spacious kitchen
The kitchens are the most important spaces and modern kitchen interior design is necessary for apartments. They are also spaces that call for a lot of room. However, modern apartments have constrained kitchen spaces, making it challenging to have a large kitchen layout. Go for a modular kitchen design to create a kitchen that is convenient by making use of every free space in the kitchen. A parallel modular kitchen design is the best option if your kitchen space is small but you require a lot of countertop space. You can add a cooking preparation area to your kitchen by adding counter space on both sides. Additionally, choose modular cabinet systems to give your kitchen the benefit of multiple storage options. If you're renting and can't make structural changes, go for open shelves to store your utensils. Stack similar plates and bowls with a few books and a green plant or two to see how much easier it makes your life. Floating kitchen shelves from the ceiling will provide more storage space.
6. Indoor plants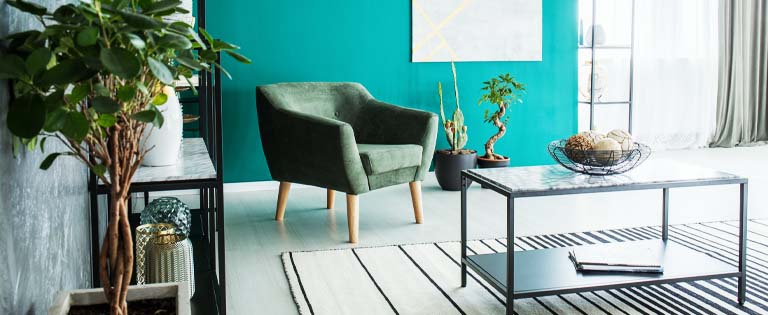 Plants add a touch of freshness and create a sense of the open air inside. Pick varieties that flourish indoors and require minimal care. You can keep a large pot in various locations around your house or choose small potted plants that can be placed close to the window. Plants make the room appear more airy and brighter. If you have balconies, you can even do vertical gardening and grow plants you need for the kitchen.
Hanging pots is also an innovative idea.
7. Glass partition, doors and windows
Using glass as partitions, windows and glass slider doors makes the space appear larger. Glass reflects lights and creates magic in the apartments. Using glass windows will bring in more light and make the room airy instead of using wooden or metal windows. Glass is less expensive and durable compared to metals. You can opt for plain glass or designed glass according to the aesthetics of your apartment.
8. Sleek window curtains
Another significant factor in making a small room appear larger is to use thin, light-colored curtains and drapes. Tall curtains in light colours, ideally white and beige, can make the rooms appear more spacious. This is due to the fact that thick and dark-colored drapes can make rooms appear heavy and dark, whereas lighter-colored curtains make spaces appear airy and free. Use tall floor-to-ceiling light curtains in the living room and bedroom to make your rooms appear taller and wider. Using blinds is also a smart and innovative option because they are more durable and require less maintenance than curtains.
9. Clutter-free bedrooms
With a few items in the room, you can make it appear larger. Instead of large furniture, use built-in shelves in the walls, corner shelves, or wardrobes. Bedrooms should be spacious and clutter-free, so avoid heavy decor and unnecessary furniture. Using modular furniture, such as wardrobes with extra storage, wardrobes with concealed dressing units, beds with storage drawers, and so on, creates an airy and spacious atmosphere. Even an inbuilt seating area to the wall with a window creates extra space and gives a mesmerising look. Don't overcrowd your bedroom with decorations. If you have a small bedroom, keep it as uncluttered as possible so that you can move around freely.
10. Office space
If you need an office space, you can create mesmerising home office interior design without taking up much space. Separating a small area with a bookshelf or a thin movable partition will create an extra office space. Even a sleek tv shelf can be used to separate the rooms.

If you are planning to move to an apartment, I hope the above discussed interior design ideas of Indian style apartments could help you add more beauty to the apartment aesthetics. If you want to know more regarding the interior design, we can help you create magic. So the thumb rule is go for modern and multi-purpose furniture.