Tips to Set Up Your Home Office Interior Design
Posted on September 27, 2019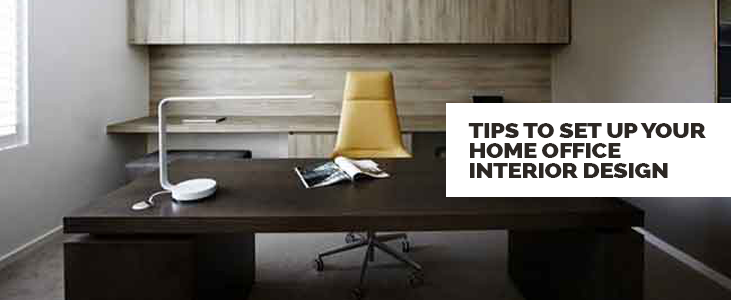 This is the age of telecommuting, and there are hundreds of people working from the comfort and convenience of their homes today. It is not at all uncommon to find small 'offices' in homes – even apartments. Your home is your safe place, and your home office should be a cozy, practical, and charming place; regardless of whether you're going to run a home business, telecommute, or even simply use it for schedule organization and tracking payments of utility bills. Make sure that it's a welcoming place where you will not just NOT mind working, but LOVE to work. Here are some handy hacks to get your home office interior design right.
1. Location
If you're a work from home employee, this aspect is very critical. Don't force yourself to spend hours in a cramped cubicle with your desk jammed tight between two walls, no window, and so on. Your home office location is yours to choose. You'll also have to think about how you like to work – quiet, no disturbance, or in the middle of pandemonium; will you have clients coming over? If you love working surrounded by hub-bub, your office can be right in the middle of your living room if you want; if you need solitude, an unused room, or a corner of your living room, your balcony – any of these can be converted into your office. You may also want to consider adequate space for extra seating in case you have visiting clients.
2. Furniture
When finalizing your home office interior design, make sure that you have the furniture that you need – if you don't deal with a lot of paper and files, you may not need many shelves and cabinets. Have some open space instead. Keep only that much furniture that you need to organize your things – computer, printer, stationery, files, and so on. Look for aesthetic pieces that reflect your personal taste, not run-of-the-mill office furniture. Remember that you need to ensure that the home office furniture complements the overall style of your house – it should not stick out like a sore thumb. A comfortable chair that is ergonomically designed for long hours of use is an absolute must – after all, that's the place you're going to spend the most time in. Get some information about low cost interior design for homes in Kerala.
3. Colors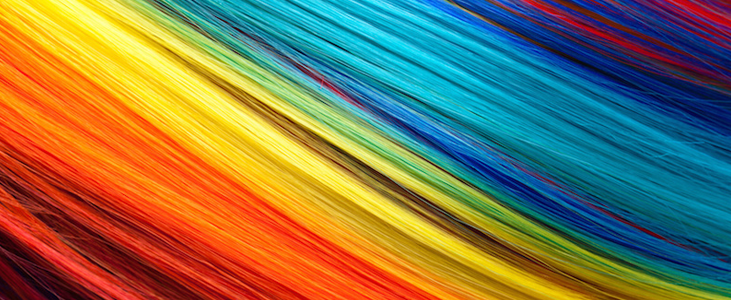 It's your office, but also your home – unless you genuinely love beige or white, forget about it, and get a color that truly appeals to you and makes you feel energetic – lime green, yellow, teal, sea blue – whatever gets you gung-ho for work. If you're not sure, just take a peep in your wardrobe – what color dominates your clothes? That is the color you love; go for it! A clever use of a little black on your walls can add depth to your space, especially if your office space is small. Reputed builders in Calicut will give you a chance to use the color of your choice for your walls if you have purchased the flat while it is still under construction, so that you don't have to paint over an already painted wall. There are many tips for how to choose paint colours for your home.
4. View
Now you may feel that you don't need any distractions whatever when you're working; but that's not correct. You need to occasionally look at something other than your computer screen or your notes. Ideally, you need to have a window near your desk which lets you see the outside world. There are many modern curtain designs for windows. If there are trees or a water body that can be seen while you're seated at your desk and just staring out of the window, nothing like it. If it is not possible for you to place your desk near a window, and your only option is to stare at a blank wall, make sure that you have some nice artwork on your walls; Better yet, have a swivel chair so that you can have a change of scenery now and then.
5. Accessories
Your home office interior design should showcase comfort – for that's the reason that you're working from home in the first place. Choose pen holders, folders or binders, notepads and sticky notes that are trendy; a decorative waste paper basket; bulletin boards wrapped in lovely fabric, beautiful curtains, and more. You can also stick vinyl stickers on the walls: either with adorable pictures, or inspirational quotes. Kids' artwork is also a great choice. You can also take some stuff from other rooms in your apartment so that there is symmetry and a natural flow to the décor of your entire flat. Also, a mix of old and new always makes both stand out, and look personalized, and lived in, rather than a showcase display.
6. Organization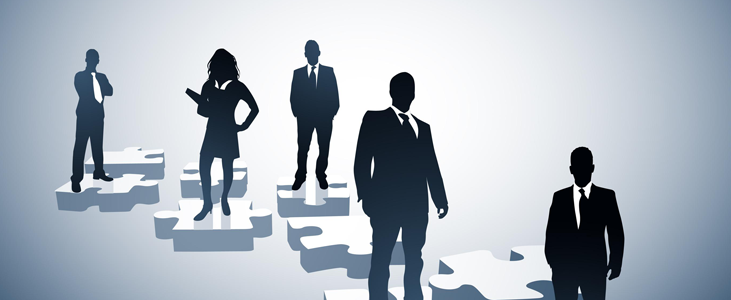 Most likely, flats in Calicut have limited space for home offices; to make the most of the area you have, organize your papers, folders and equipment both horizontally and vertically. You can have floating shelves on your walls so that it looks trendy, stays uncluttered, and is within easy reach for you as well. This will also help you keep minimal stuff on your work desk so that you will be able to use that space if you need to spread out charts or something similar. You can also opt for cube storage – it will give your office space a unique look. A hanging pin board will also look nice, and give you space to work without cluttering up the available space.
7. Uncluttered Equipment
While there isn't really anything you can do to make your computer, scanner or printer etc. look beautiful, you can organize all the cords and cables so that they don't get tangled up; make sure that you place your equipment close to plug points so that you can plugin and unplug easily. Hide cords and cables behind the desk, or use some nice cloth to cover it; you can bunch the cables together with rubber bands or cable ties so that they are not spread all over. Most office desks today feature a grommet, which is basically a round opening that lets you push all your cables through it for neatness. If there is a mass of wires and cable on the floor, use an organizer or winders to lift them off the floor and attach them to your desk so that it's easier to clean.
8. Light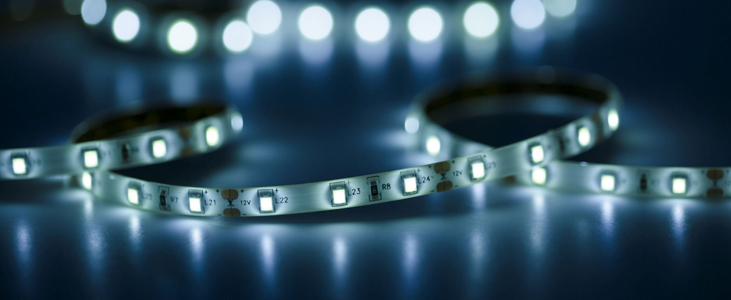 When we talk about interiors, lighting is extremely crucial; home office interior design is no different. Most flats built by reputed builders in Calicut are designed to let in plenty of natural light, with large windows. If, like we said earlier, your desk is nowhere close to a window, make sure you install adequate lighting so that you don't strain your eyes and get a headache. Get a small desk lamp as well so that you have sufficient lighting for tasks. Also make sure that there's no glare or reflection onto your monitor. You can also read some summer decorating ideas for living room too.
9. Inspiration
When you're working by yourself, and have no team or leader to motivate you, you have to do it yourself. Get a few things you like – maybe the first trophy your child won, a gift from a friend or family member, photos of your family or pets, and so on – anything that puts you in a good mood and motivates you, so that you actually look forward to sitting there and working. Your workspace should reflect your inner self – your unique personality; you can create a home office interior design that is functionable, and fashionable. Get some apartment decorating ideas on a budget.
10. Balance
Your home office interior design should have a wise balance of practicality, comfort, minimalism and ergonomics. You need all of these to feel calm and focused. Don't be in a hurry to set up your home office – take your time, and make sure all these elements are there in your workspace. You will find that your productivity is high. For comfort and aesthetics, you can include a small sofa with throw pillows and colorful runners or small blankets, which can also be used when you have clients over.
11. Greenery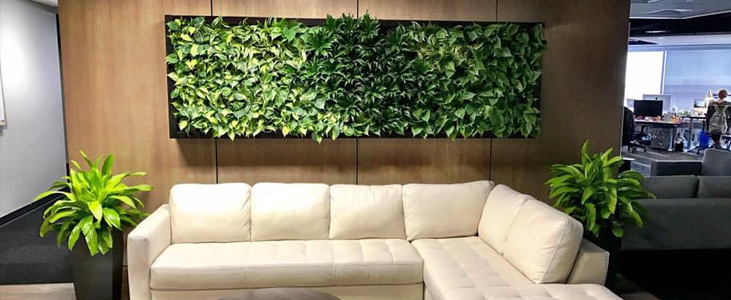 It's always a good idea to have a small potted plant, or a few of them on your window sill next to your desk, or even on the floor next to your desk. Not only do plants provide you with fresh oxygen, they also make you feel energized, and they add a touch of beauty to any space. Nowadays, flats in Calicut feature beautifully landscaped gardens; so adding a dash of green inside your apartment will help maintain a natural flow of décor from the outside to the inside. Balcony is a place where you can set up more plants and make your apartment more ecofriendly. There are many apartment balcony design ideas to implement.
12. Floor
It's a good idea to have a colorful rug or mat – it makes the area look visually appealing, helps absorb sound, and let's face it, it's good to feel a soft rug under your feet, rather than the hard tiles of the floor. Including a rug also adds texture to your room. You can choose colors that either complement or contrast with the furniture and wall colors – but make sure it doesn't jar with everything.
13. To Sum Up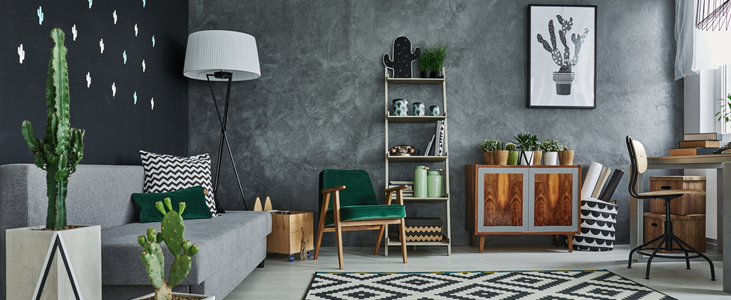 Working from home is meant to be better, and fun; however, that doesn't mean that you have to spend a load of money in your home office interior design. You can achieve a unique, warm, functional, and personalized look with minimal expenditure by simply using stuff you already have, re-using them in a different way, or making some stuff yourself. Have fun setting up your home office in your flat in Calicut; happy decorating!
PVS Builders & Developers is one of the most renowned builders in Calicut and provides some of the most efficient apartments in Calicut, Kannur, and Aluva. If you are looking for flats in Calicut with some of the best features and high-quality amenities then contact us today or visit our website for more information on our latest apartments in Calicut.