Why is Calicut the Best Place to Live in Kerala?
Posted on October 21, 2020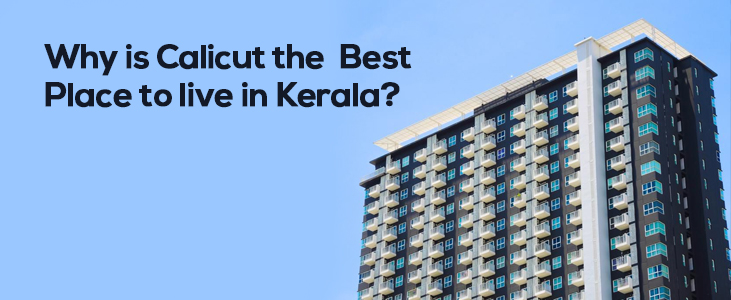 Apartment Life and Investment Opportunities in Calicut
Calicut – The Gateway to European Traders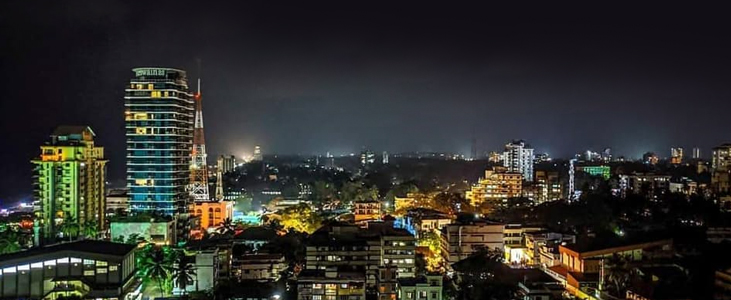 Let's take a look at some history of this city. It was ruled by the 'Samoothiri Raja' – Zamorin being the anglicized version, for several generations prior to Independence.
They built temples, schools, and colleges, and hospitals too, and while they are no longer 'rulers', are much beloved and respected as the Royal Family.
Calicut is also known as Kozhikode, was in the very early times, a large district called Malabar; it was one of the oldest ports in India.
In fact, it was when Vasco da Gama landed here in 1498, that the Europeans found a shorter sea route to India.
The Portuguese were followed by the French and the English who were all eager to trade with India. Calicut at that time was famed for its fabrics – cotton and silk, spices, and tea, which were grown in the hills of Wayanad.
From early times, Calicut has been a bustling commercial city, thanks to its port, favorable climate, connectivity to the rest of the country, and the industriousness and friendliness of the local people.
Calicut has always been a great place to live – prosperous, very little crime, and harmonious in general.
Thanks to the influx of foreign traders – Arabs and various Europeans, and migration of people from other parts of India, it has also always had a cosmopolitan nature.
This was made possible by the locals who welcomed everyone with warmth and affection. Also, consider some apartment trends that attract people to buy apartments in Calicut
A Cultural Melting Pot
Calicut is an eclectic amalgam of languages, cuisines, cultures, and people. The beach area was where most immigrants settled – especially from Gujrat and Maharashtra, and the Portuguese also had their property there.
The Arabs had been coming to Calicut since the 7th Century – and their influence was quite prominent, especially in the food, costumes, and language of the region, and the old mosques that were simple yet elegant.
The Gujratis and Maharashtrians brought with them the joy of boisterous and enthusiastic festive celebrations like Navratri and Ganesh Utsav.
It is common to hear traditional dhol based songs during the Navratri nights, and the colorful processions on the last day of the Ganesh Utsav.
The colonial influence is still visible in the architecture of some of the old buildings and churches, and the love for cricket!
A few charming old buildings, mostly government bungalows and offices, still carry the colonial design.
Calicut is famed for its banana chips, halwa, biriyani, and its bakery products like bread, plum cake and ghee cake – most visitors to this historic city return home loading their bags with these products, and of course, spices as well.
The people of Calicut are also highly appreciative of art, culture, music, and dance.
Calicut has hosted hundreds of musical concerts and dance recitals – both Indian and Western.
Many renowned Carnatic and Hindustani classical singers, playback singers, contemporary western music bands, both local and from outside the city, have all performed at one time or the other.
It is the home of the sprint queen of India, P T Usha – and hence known for athletics also. Checkout some eco-friendly house construction methods in Kerala.
Calicut Today – What's Happening?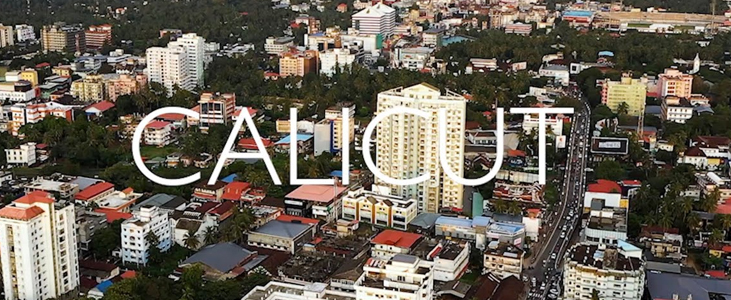 Of late, the city has emerged as an IT hub, thanks to the favorable business environment for startups; private and government infrastructure has also sprung up, in the form of cyberparks, business parks, and so on.
The startup mission of the state of Kerala is also encouraging and supporting small businesses through the provision of consultancy services, finance on easy terms, and many other facilities.
This has created a sort of domino effect – better and more housing facilities in the form of gated villa housing complexes, apartment buildings, international schools, shopping malls, multiplex theaters, and prominent national and international brands setting up shop.
Now this last one is across industries – from automobiles to footwear to eyeglasses, one can find stores of premium and luxury brands all over the city. You can also read the apartments owners legal rights.
The city is extremely well connected both domestically and internationally, with an international airport, railway station, and highways that connect it to the major cities in Kerala and other states.
Private and government transport run buses frequently ply from Calicut to other towns and cities in Kerala and the neighboring states of Tamil Nadu and Karnataka as well.
Calicut is also an educational hub, with the presence of one of the best Government medical colleges, an NIT for engineering students, and an IIM for management studies – both central Government institutes.
Of course, this means that students from all over the country come here to study; and there is a sizeable floating population in the city at any given time.
Calicut also boasts a planetarium, something not very commonly seen in cities.
A planetarium requires space and technical facilities, something the city had. It's a beautifully maintained center with a sort of mini zoo, and a science park with many fun activities that can be experienced by both children and adults alike.
Calicut is also the foodie capital of Kerala!
You can find everything from tiny 'thattu kadas' (roadside eateries) selling tea, snacks and local delicacies, small, quirky cafes and bakeries where you can have a cosy evening coffee and sandwiches, to sparsely decorated but permanently packed budget eateries, to swanky upscale restaurant sporting haughty names and serving continental dishes at European prices.
The beach area is the hot spot for foodies – it is literally littered with cafes and eateries; here visitors can find everything from the humble idli and upma, to 'balle balle' Aloo Parathas, to Grilled delights and East Asian dishes, to the ubiquitous local fare of Parottas and Biriyani – you can gorge on delicious dishes that suit your pocket.
What are the Preferred Residential Locations in Calicut?
The early migrants preferred to settle near the beach, and even today, one can find several villas and apartment buildings close to the beach – after all, waking up to the sights and sounds of the ocean waves is truly delightful.
However, it has a few drawbacks too – the place is pretty crowded in the evenings, especially on weekends; secondly, the salty air can cause damage to your appliances and fixtures if not maintained regularly.
Other good areas for residential purposes are aplenty in this bustling city.
While in the city, prominent locations like Nadakkave, Malapparamba, and Eranjipalam etc. have now become saturated, a little further away from the town there are excellent locations like Thiruvannur, Cheruvannur, Azchavattam, Pokunnu, Perumanna, and Palazhi.
Here you can find villas and apartments surrounded by greenery, experience less pollution, more peace, and enjoy a quality life. Consider some tips  to setup indoor gardens for apartments in Kerala.
Why it Makes Sense to Buy an Apartment in Calicut
Calicut has numerous apartment buildings for sale, in excellent locations; they are well planned and laid out too, with choicest of amenities.
There is always demand for apartments in Calicut, so if you buy an apartment, but feel you don't need it after a couple of years, you are sure to find a buyer for your apartment.
The real estate market in Calicut has witnesses a steady growth, and there's nothing to fear as far as land appreciation is concerned.
Not even the Covid 19 pandemic has dampened the real estate market too much – sure a minor slump, perhaps, but yet, homes are being bought and sold. Calicut is one of the best places where you can buy a flat in Kerala – because it's a great place to settle down and raise a family. And why is that?
Let's first sum up what we have read till now:
Calicut is a cosmopolitan city with friendly and helpful people, and a great place to learn different cultures, languages, and cuisines
Calicut is the ideal place for foodie lovers
It has a very low crime rate
There are plenty of high-quality schools – residential, international, and Government schools, with superior facilities, and affiliated to various boards like CBSE, IGCSE, ICSE, and of course the State Government Board.
It has excellent degree colleges and professional colleges for higher education
As mentioned before, it's a foodie haven
It's one of the safest cities in the state of Kerala
The climate is mild, temperate, with no extremes, and the pollution is low compared to Kochi
The citizens are enthusiastic patrons of art and music
Well, if you ask me, that would be reason enough for me to pack my bags and relocate! But why a flat, you may wonder? Well, let's tackle that now.
An apartment or flat has many advantages over a villa or individual house.
A flat or apartment offers more safety and security to the residents – a must in the case of nuclear families, especially if the man of the house is working abroad, something which is commonly seen in families in Kerala.
Apartments security tips includes security guards, gates, and CCTVs, which help to ensure that no unauthorized persons gain access into the building to cause any sort of harm to the residents.
An apartment building has landscaped gardens, space for children to play, adults to enjoy walks, or sit together for a friendly chat; there are elevators, fire safety measures like hoses, sprinklers, and fire retardant materials in common spaces; the upkeep of the common areas including repair jobs, painting, changing fused lights, and so on, is taken care of centrally; your garbage is collected and disposed of; several apartment buildings also provide facilities like health club, swimming pool, party hall, and even hire instructors to teach swimming, gym, football, or yoga.
Here the huge advantage the residents can enjoy is that all these facilities are provided for and taken care of by the management committee, and you only need to pay for it.
You don't need to go in search of these facilities for yourself and your family, and make the arrangements.
In addition, everyone can find friends of their age group – kids, parents, and old people too, as there are several flats in one building.
You have neighbors right next door to help you in case of emergencies, adding to the sense of security.
And while this may sound funny, it's actually quite serious: it's much easier to find hired help in the form of house maids in an apartment building.
This is because the homes are obviously smaller, and they can find work in a few apartments in the same building and make a lot more money, than if they go to a villa or bungalow.
Even without hired help, you will be able to maintain your flat pretty well by yourself – however, if you live in an individual house, you will find that cleaning it takes up a good part of your daily routine. Also, read real estate trends in Kerala 
What Does the Future Look Like?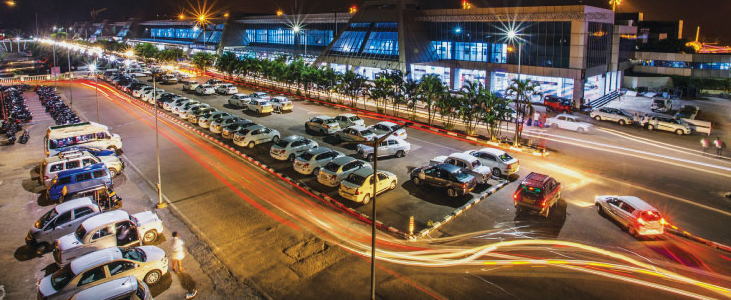 Calicut is definitely one of the most family-friendly cities in Kerala, I would say, not behind Thiruvananthapuram and Kochi, but ahead of them.
The pollution in Kochi is reaching alarming levels and the capital city, as almost all capital cities in India, is pretty much wound up tight and bureaucratic, unlike warm, friendly Calicut.
Calicut is definitely going to witness even more growth and prosperity in the post Covid period, so it makes good sense for you to invest in a flat in this bustling commercial city in the north of Kerala. Also read about apartment fun  family activities during lockdown days.
The very fact that scores of builders have rushed to build villas, apartment complexes and individual apartment buildings aplenty in Calicut, is testimony to the popularity of the city and shows that people prefer this city over others to settle down.
Today's real estate customer is smart and discerning; he is not going to accept just anything you wave under his nose.
Especially when most of the people here have either lived or made trips abroad or to metro cities in India, and seen and experienced apartment living there.
They want the best facilities and amenities, like well laid out, spacious, and aesthetically designed apartments, superior quality construction materials, tiles, bathroom fittings, paints etc.,
Modern and best in class amenities for a high flying lifestyle, security, convenience like nearness to markets and shopping, accessibility to major roads, and of course – a great location and neighborhood. Also consider some future home technologies.
It is not surprising therefore, that before actually buying an apartment in Calicut, a buyer would want to cross-check the following:
Is the apartment building in a good neighborhood, that is crime free and family friendly?
What is the infrastructure of the locality like? Are the roads in good condition? How is the water supply?
What facilities and amenities are being offered by the builder?
Does the project have the requisite clearances and certificates? Legally, is everything above board?
While comparing a particular project with another, how does it stand with regard to construction quality, location, cost, facilities, safety, and so on?
What other projects has the builder completed? If there are others, ideally you should go and check them out to get a clear picture.
Is it an under-construction project, and if so, when will be completed? Are you ready and able to wait for that period?
What is the reputation of the builder with regard to quality, construction deadlines; are their operations transparent?
Perhaps the most important thing to check would be the cost of the flat you have decided to buy. In all likelihood, you may need to avail a housing loan to cover the cost, unless you have sold off some property and are investing the proceeds into this apartment.
If you wish to avail a housing loan, you should check the terms, rates, and conditions set by the different banks and lending institutions, what tenure they are offering, and so on.
Check your finances and ideally avail of the lowest possible amount of loan so that your monthly expenses can be comfortably met. Get different types of home loans in Kerala.
Choosing the Right Builder – Why is it Important?
Any builder can put up flex boards all over the city with attractive pictures, and take out full-page color ads in newspapers or run expensive short ads on television – or as is the norm now, bombard you with ads on your Facebook feed.
Well, these should not be the reasons that convince you about the reputation and trustworthiness of a builder.
There is a saying that the proof of the pudding lies in eating it – similarly, the best way to judge a builder is to check out their earlier completed projects. Take a round of the premises and see for yourself what amenities and facilities have been provided by the builder.
Talk to the people who are already living there, and ask them what it is like to live in that building. That is the way to choose.
If you blindly trust a builder, you may stand to lose a good sum of money – or even all of it, as we have all seen in recent times. Illegally constructed buildings were demolished and many people lost their life savings.
It is absolutely imperative that you make sure that all the necessary documents and certificates have been taken by the builder, and that it is legal, and not violating any norms, like environmental, or urban planning.
Finding the right builder in my opinion is the first step to purchasing the right flat in Calicut. You can also read some questions to ask  a builder.
It could make all the difference in the world. An apartment in a building constructed by a reputed, transparent builder can become the home of your dreams, your castle, where you and your family can live with peace of mind – safe, protected, and comfortable.
In your search for apartments in Calicut, you can't do better than PVS flats.
PVS Builders is one of the most highly reputed and regarded names in the real estate industry, in the apartment segment.
They have successfully completed numerous buildings all over Kerala, especially Calicut, Kannur, and Kochi.
Their buildings are known for their top-notch quality of construction, aesthetic design, magnificently manicured gardens, stringent security, and state of the art facilities provided for residents. But don't take our word for it – visit any of our completed, ready to occupy, or under construction projects, and see for yourself.
We bet you will not be disappointed. Also, read life in kochi.
Are you checking out the best flats in Calicut for superior apartment projects? You have come to the right place. PVS Builders are one of the most trustworthy and reputed builders in Calicut, with some of the best laid out apartments in prime locations. Contact us today to know more!