Top Tips for Decorating a Bedroom in Your Apartment
Posted on November 25, 2020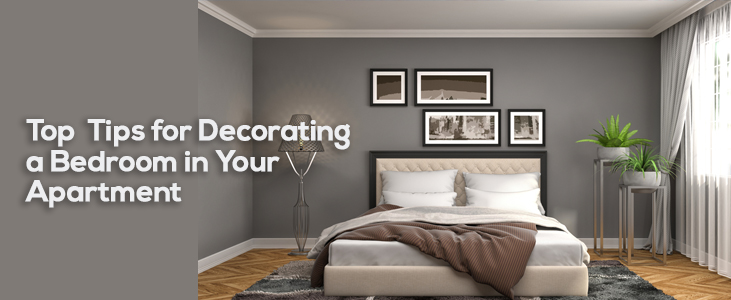 The bedroom is a place where you rest, relax, unwind, and probably spend the most time when you are at home. It is the place where a minimal number of outsiders will spend time in – but as it is your personal sanctuary, it should reflect that.
It should also reflect your taste in design, furnishing apartment, colors, and at the same time, complement the general design and color scheme in the rest of the apartment.
It is the most personal room in your home, so it certainly deserves your full attention. Whether you want to read a book, watch a movie on your tablet, listen to some music, meditate, or simply spend a cozy time with your loved one, you need to be sure that you have the right ambience for that.
If you're wondering how to decorate a bedroom in your Calicut apartment, for it to look and feel like your personal sanctuary, here are some bedroom interior design tips for expert decorators we spoke to.
Bedroom Decoration Ideas For Your Apartment
1. Choose Subdued Colors
First, let's see how to design a bedroom color wise.
A bedroom is a place for relaxing, so you'd be better off by using soothing, pleasing colors like a pastel or monochrome palette. According to color theory, to create an atmosphere of calmness and serenity, you need soft hues of turquoise, peach, lavender, and so on.
If you want the room to ooze of comfort and coziness, go for rich jewel shades like topaz, bronze, deep purple, etc. or, you could simply use your favorite colors, but if your favorites are bright and energetic, you might consider toning them down a bit. Also read some low cost interior design for homes in Kerala.
2. Look to the Ceiling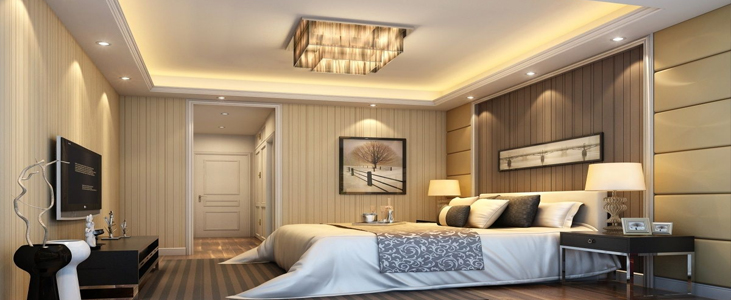 Unlike in other rooms, you do see a lot of the ceiling in your bedroom – when you lie on the bed. Why stare at dull, gray or white blank ceilings?
So when planning your bedroom interior design, consider the ceiling to be the fifth wall in the room, and paint it a lighter shade of your wall color. There are many apartment ceiling design ideas.
This will help make the room feel cozier and more personalized.
For a grander appearance, experiment with decorative paint treatment.
You could also consider wallpaper, stencils, or even beams, moldings, or other architectural elements.
If you want to render a truly luxurious feel to your bedroom ceiling, choose a silver leaf, or a canopy that includes dressing that drops down from the ceiling.
The last also adds warmth, design, and texture and makes it look intimate and comfortable.
3. Keep it Simple
Let's see how to decorate your bedroom overall.
It is best not to over complicate the appearance of a bedroom.
Keep it uncluttered, nit chaotic, no matter what is the designing style you prefer.
It is essential that you leave sufficient space between your bed and other pieces of furniture like dressers, wardrobes, tables and so on so that your movement is unhindered – especially from the bed to the bathroom!
Avoid unnecessary furniture in the bedroom; for example: do you really need that writing desk there? And a chest of drawers? Could you do with only either of them? If yes, the wise thing would be to remove what is not absolutely essential. Minimal accessories!
You don't want your bedroom stuffed with art and show pieces as if it is some display window in a store. A few family pics, some wall art – and maybe a couple of flowers. Get some small apartment decorating ideas on a budget
4. Size Matters
This is one of the most important bedroom decorating tips. Before you actually go and purchase furniture for the bedroom, it would be a good idea to take measurements of the room, even a picture of how the room is laid out – and this becomes especially important when there are odd corners or angles.
Armed with these details, you should be able to pick out the right sized furniture for your bedroom.
Furniture should look like it belongs in a room, not as if it has just been thrown in there as an afterthought. Choose appropriately; for example, if the ceiling in your bedroom is high, go for a tall headboard – it will make it appear lower, and thus, cozier.
If you have a large bedroom – go crazy with choosing a king-sized bed, large chest of drawers or an oversized stuffed chair, ottomans, and so on.
A bedroom, while it should not look cluttered, should not look cold and stark – it should be warm and livable.
5. Think Storage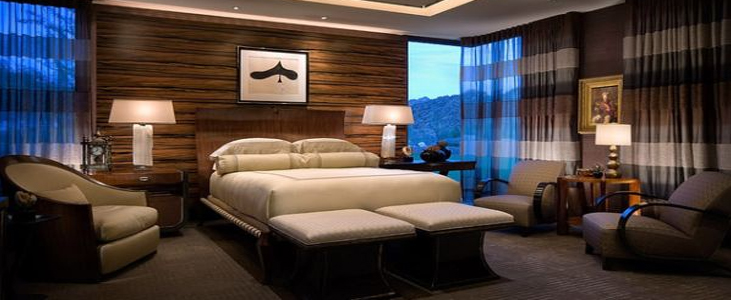 You may be wondering, wait, storage, in a bedroom? But if you think logically, that's the place you really need it.
You need things out of sight so that the room can be neat and uncluttered, and hence, calmer.
Overhead storage, built into the walls, helps to maintain the continuity of the room in addition to providing a hidey hole for all the myriad stuff you have in your room.
You can also purchase beds with storage where you can store extra mattresses, bedsheets, pillows, and the like.
If your bed doesn't have storage, choose a high one so you can use the space underneath for storage boxes.
A chest of drawers comes in handy to keep your important documents, accessories, electronics, jewelry – whatever you need to keep safe.
A bedside table is essential for keeping your medicines, your lotions, hairbrush, water, your mobile phone and charger, spectacles and night reading material. You could alternatively consider a bed with headboard space to put away this stuff. Consider some tips for small apartment organization.
6. Quiet Nook
When you are decorating your bedroom, create a tiny, ultra cozy nook – a quiet place where you can spend some precious me time, reading, or simply lounging.
Choose a comfortable plush chair and a footstool or poufy, with maybe a small wall mounted fan and a hanging light that you can pull for better light.
It would be best to have this nook close to your window so that you can also get some natural light and breeze. You can also get some apartment living room ideas.
7. Dress it Up!
Use luxurious, beautiful, and soft fabrics to add a dash of comfort to your bedroom.
Use pure cotton sheets with a minimum thread count of 250.
Add satin or silk throws on the chairs and plush mats for your floor, as bedside runners. Silk draperies or silk canopies add a royal touch, and you can push it up a notch with silk wall coverings when doing interior designing for bedrooms.
8. Window Treatments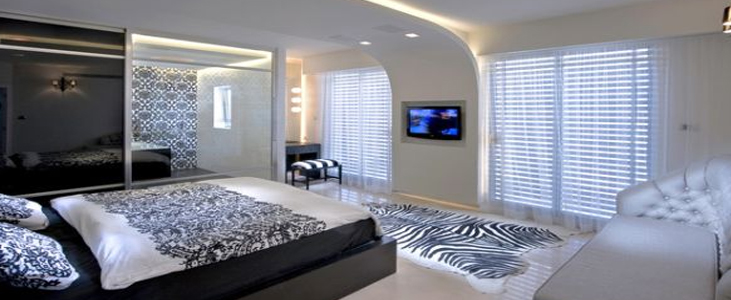 While doing up the décor in your bedroom, don't ignore the windows.
The way you treat or dress your windows can alter the appearance of the entire room.
They help to frame the windows, and help you add another dimension to your bedroom with textures, patterns and colors.
It's always a good idea to have a double curtain – sheer, pretty curtains that let in subdued light and provide a view of the outside, and heavy drapes or opaque roller blinds that can be pulled down whenever you need privacy or total peace. You can also consider modern curtain designs for your livingroom.
9. Lighting Options
Install layered lighting throughout your bedroom so that you have ambient lights that light up the entire room, and smaller lights that serve as night lights, reading lights, or just for accentuation.
Wall sconces, and bedside lamps with movable arms are great for lighting small areas. Ideas to decorate your bedroom most definitely need to include lighting plans!
10. Limit Distractions from Relaxation
And the last of the bedroom design tips but perhaps the most important: Keep your devices to a minimum – and let your bedroom remain a place for you to relax and rejuvenate.
Let it be the place for intimacy and romance, sleep and relaxation, meditation, unwinding and just chilling by yourself.
Are you checking out the best flats in Calicut for superior apartment projects? You have come to the right place. PVS Builders are one of the most trustworthy and reputed builders in Calicut, with some of the best laid out apartments in prime locations. Contact us today to know more!