Different Types of Home Loans in Kerala
Posted on March 05, 2020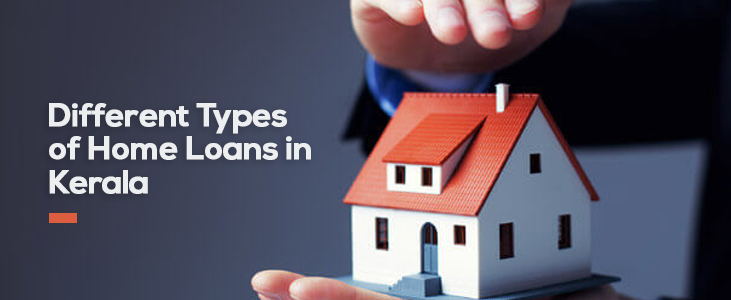 There are different types of home loans offered by national and private banks as well as non-banking financial companies in Kerala. You need to understand each option properly to know which one is best for your specific need.
Types of Home Loans in Kerala
1. Land Purchase Loan
If you are looking to purchase a plot of land to construct your home, banks and non-banking financial companies of NBFCs, will lend you about 80 to 85% of the cost of the land that you intend to buy.
2. Home Construction Loan
This type of loan is given to applicants who already have a plot or piece of land with them, or co-own a plot, and are looking for funds to construct a house on that plot. The process to apply for this type of loan, as well as the approval of the application, is different from the application and approval process of other home loans. The following factors are included:
The plot of land should have been purchased within one year of applying for the loan
A rough estimate of the cost of construction should be given to the lender
If the cost of the plot is not included in the total loan amount, only the estimated cost of constructing the house is considered
3. Home Extension Loan
This type of loan is granted to those who want to add on to their existing house. Some financial companies may include this as part of home improvement loan also. You will need to submit the plan for home extension, which has been approved by the municipal corporation, and the lender's representative may also visit the site before and during the construction. If they suspect that you are not using the loan for the said purpose, they may reject your application or take legal action (after loan disbursal). There are many property documents required for home loan.
4. Home Improvement Loan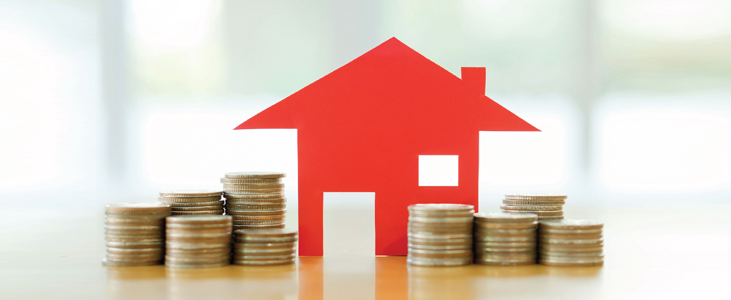 This loan is given when people want to conduct major repairs to their existing house. This could be for painting, changing electrical wiring, digging wells, repairing cracks, and so on.
5. NRI Home Loans
These are loans granted to non-resident Indians who wish to build a home in Kerala, or buy an apartment in Calicut or any other city in Kerala. Though the process is more or less similar, there is a lot more paperwork involved as the applicant is not a resident of India.
6. Home Conversion Loans
This type of loan is granted to people who want to purchase another home, though they have a house currently. The reason for leaving the current house could be because of poor location, age of the property, or family dispute.
7. Home Purchase Loan
This is the most availed among home loans in Kerala; people who want to purchase flats in Calicut, or villas or bungalows, can apply for a home purchase loan. Banks and NBFCs provide around 80 to 85% of the price of the flat or individual house that the applicant desires to buy. You will be expected to pay a down payment, and you can choose the tenure of the loan depending on your financial strength, and how quickly you want the loan to be closed. In Kerala we have several financial institutions that offer home loans; these are offered with varying terms, and may be offered at fixed, floating, or hybrid interest rates. Get information about the minimum CIBIL score for home loan.
Let us now look at the types of loans offered by different banks and NNBFCs in Kerala.
Kerala Housing Finance Limited
KHFL has made it their mission to make home loans in Kerala available on easy terms to those without their own homes, primarily in the middle-class family sector. They help to meet the housing needs of both urban and rural regions.
Kerala Housing Finance Home Loan Interest Rates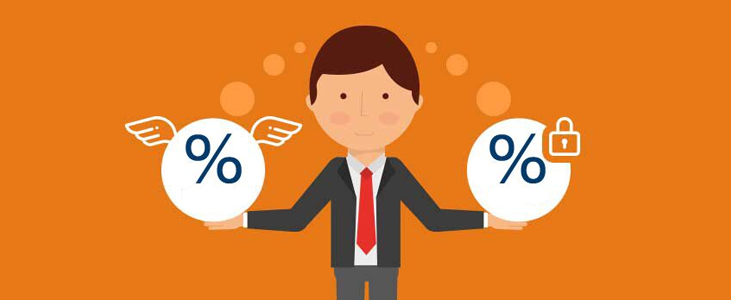 Rate of interest: 15% p.a. fixed
Processing fee: 2% of the loan amount
Eligibility Criteria
Any employed or self-employed person, or person who has their own business
Any resident or NRI
Age less than 55 years
Other Particulars
Maximum loan amount KHFL provides is Rs. 25 lakhs; this is subject to the maximum amount sanctioned being 70% of the estimated cost of purchase or construction of a house, and the repaying capacity of the borrower.
Loan tenure is between 3 and 10 years.
Loans will be repaid on EMI basis
Security for the loan will be based on:
1. The property that is financed which will be placed under equitable mortgage
2. Personal guarantees from applicant and co-applicant if any, and a third person who is eligible to stand guarantee.
Calculating the Equated Monthly Instalments
It is easy to determine how much money you will need to shell out every month by using the EMI calculator of KHFL. This tool also allows you to know the interest amount you pay each month, and the total cost for each year. Their EMI calculator will give you all these details in a jiffy. It will also help you evaluate your eligibility criteria for availing the loan. Also read apartment owners legal rights are something most people are unaware of.
Documentation for Kerala Housing Finance Home Loan
For employed applicants, salary certificate
If self-employed or engaged in business, Income and Expenditure statements for the last three years
Original title deeds, plans of construction, contract copy (with the builder) and other documents as KHFL sees fit
Benefits of KHFL Loans
Easy and simple terms
Transparent process
Customer-friendly, personalized service
Speedy approvals and disbursement
Kerala Gramin Bank
This is another major financial institution that provides home loans in Kerala.
Eligibility Criteria for Availing Loan:
Resident individuals and NRIs who have steady and adequate income
Individuals less than 55 years of age
Loan Amount Limit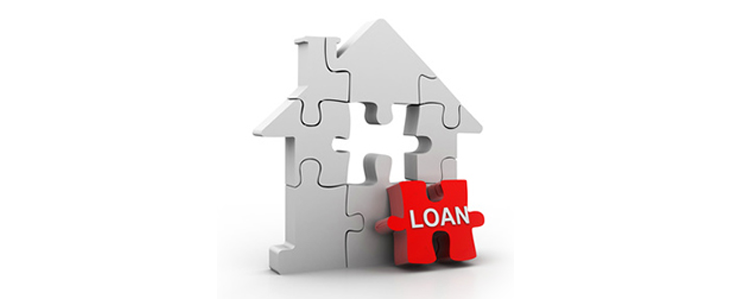 Residents can avail a loan that is 5 times of their annual income.
NRIs can avail loans that are 4 times their annual income.
Other Features
Kerala Gramin Bank requires that the land or house being constructed be mortgaged with them as security. They may also require personal and third party guarantees.
The bank requires the property value to be 125% of the loan limit.
Kerala Gramin Bank allows repayment tenures up to 30 years. You can choose the tenure according to your repayment capacity and how quickly you want the loan to be paid back in full. The bank also allows you a repayment holiday for up to 18 months.
National banks and other NBFCs also grant home loans in Kerala to those individuals who meet their eligibility criteria, which are similar throughout the country. Here are a few prominent institutions:
Housing Development Finance Corporation or HDFC
Indiabulls
SBI Home Loans
Canara Bank
Bank of Baroda
Punjab National Bank
Though each bank has different eligibility criteria, processing systems, and repayment terms, some features are common. HDFC and Indiabulls have lesser paperwork and offer more flexible options where tenure, repayment, foreclosure etc. are concerned; their process of approval/rejection and disbursals are also much quicker than that of banks. Most of them offer the facility of checking eligibility criteria online by just entering a few details. The customer service in NBFCs is also usually more personalized, and warmer. Nationalized banks tend to have more cumbersome paperwork and may take longer to process your application, but the interest rates are likely to be much more favorable.  Also Read some of the economic factors affecting housing market.
To Sum Up
You need to carefully consider every factor, your financial situation, your family situation, career, and so on, before you make a final decision on your lender to buy your dream flat in Calicut.
Are you checking out the best builders in Calicut for superior apartment projects? You have come to the right place. PVS Builders are one of the most trustworthy and reputed builders in Calicut, with some of the best laid out apartments in prime locations. Contact us today to know more!