Things You Can Expect During The Home Inspection Process
Posted on June 03, 2017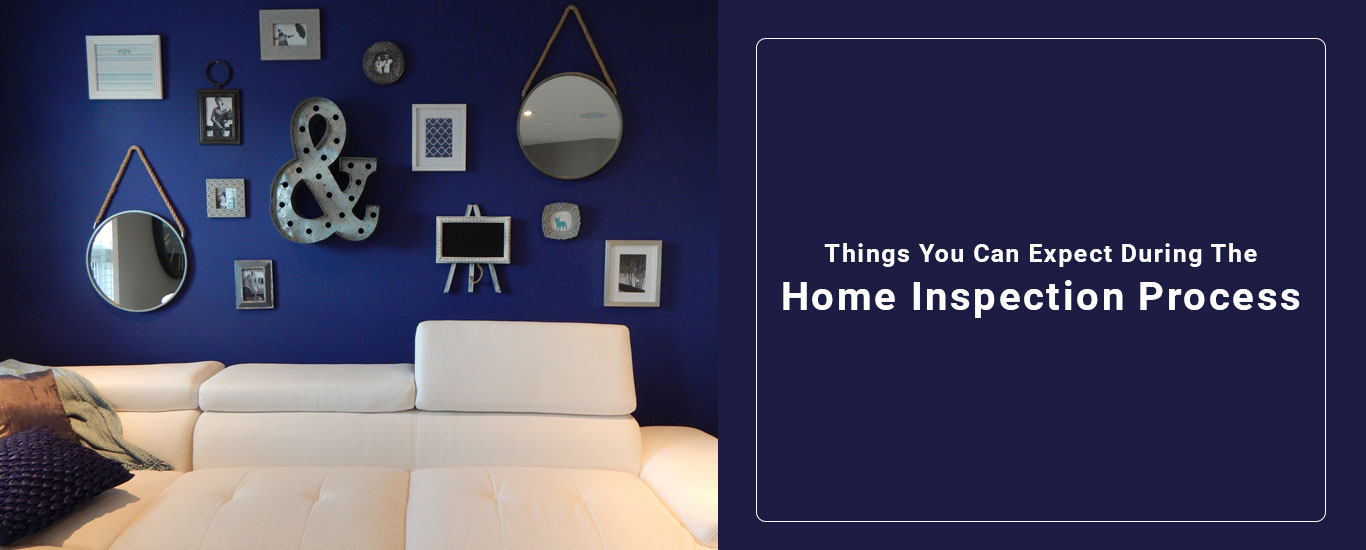 During a home inspection by professional home inspector, he will concentrate on the condition and structure of your home and point out observed safety concerns.
The home inspection is a visual inspection of the house, home inspectors do not do any destructive testing, nor can they inspect what they cannot see.
For the original article see this.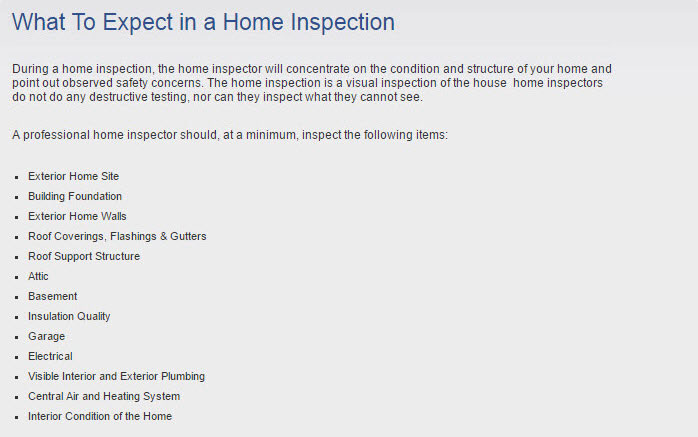 A wonderful home is the dream of every person and the dream can be fulfilled by building a new home. However, it is important to see the budget before buying a home.
You can make strong plan and strategy of buying a dream home if you know what to do during a home inspection. 
You will get a budgeted home with quality, if you inspect following checklist during buying a home.
What to Expect in a Home Inspection?
Make a strong plan prior to buying a home.
Take some guidance from the home  experts to get a budget home.
Add reasonable interior design ideas to your plan. This will save your pocket and you can get your dream home with a peace of mind.
The debt will reduce because of the less interior of the house.
Your decision will be the powerful tool to accomplish the dream of buying a brand new home.
What to Do during a Home Inspection?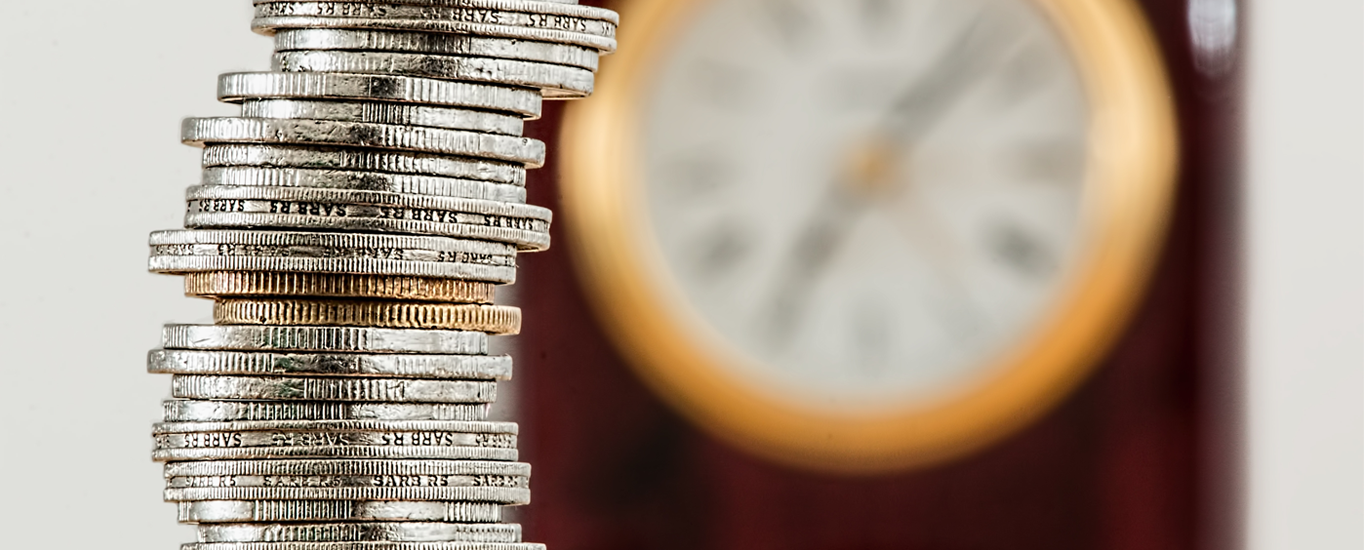 Choose your plot or location intelligently, so that you would get the best home buy.
Before buying a new home, you should reiki the area and inspect if it would be developed in near future. Then, select your new home, which will give you credibility in future if you sell the home.
This inspection can give your home a resale value.
Things to Expect in a Home Inspection Process
Choose a professional and reputed contractor, who can provide you the details of the low construction method and guide you for the best home buy.
Now days most contractors offer lucrative construction package with an affordable cost that would meet buyer's expectations.
Home Inspection Tips for Buyers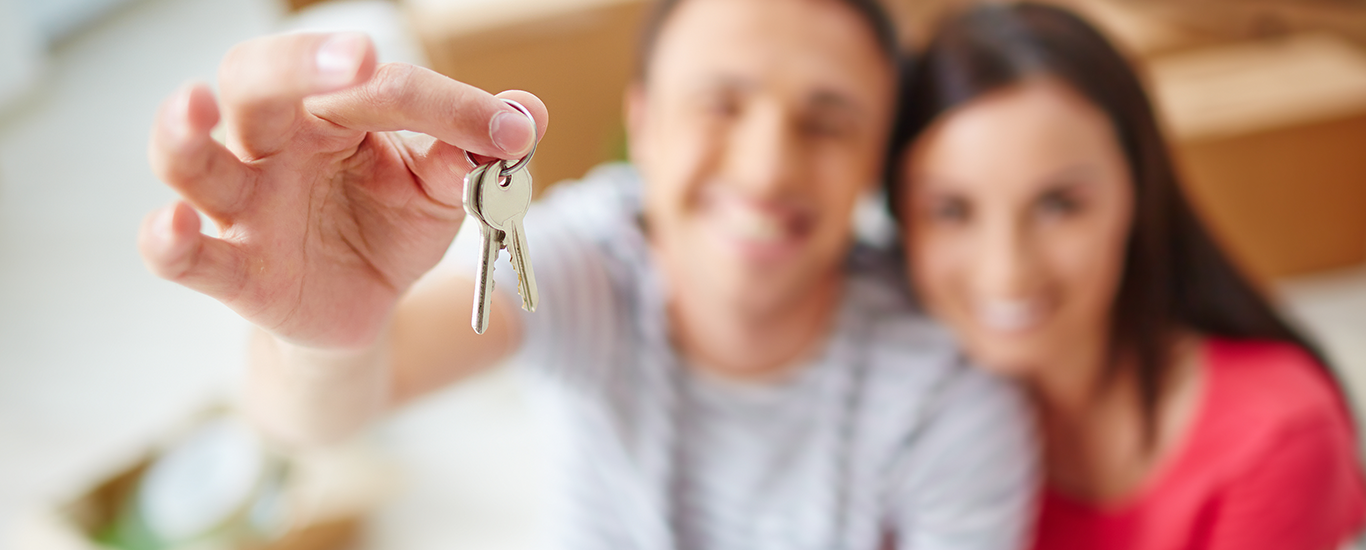 Get a recognized supplier, on whom you can believe and you would get cheap materials for the building construction of your home without compromising the quality.
You will get high quality materials with affordable cost.
This will save the pocket and you will be fully satisfied with the products. Also read some questions to ask a builder
Home Inspection Tips For First Time Buyers
Home accessories such as electric wiring, switchboards, kitchen and bathroom fittings, glass panels, etc. would get from a well-known source.
You will get top quality branded items with competitive price.
This will give you a trustworthy buying and also before buying a new home, you should inspect this in details.
If you are a first time home buyer, then you should inspect everything about the house from the interior to location. This will give you immense satisfaction and guaranteed quality buy. Also consider the checklist before buying a property in Kerala.
What is Checked During a Home Inspection?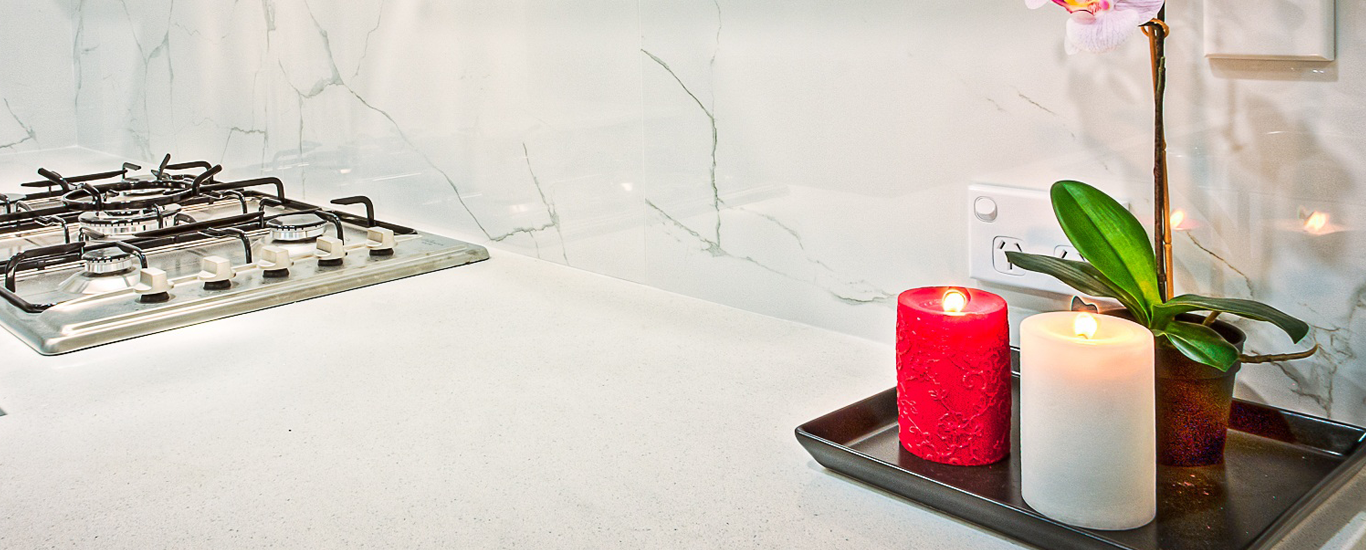 It is a smarter decision if you design a home, and then just go for 3 to 4 rooms according to your family members. More rooms need maintenance and expenditure. It is always better to make minimum room with good quality. This will reduce your budget and give you ultimate relief.
You should go for less expensive wood for doors and window construction.
You can use a grill or metal gates for the outdoor gate, which will give more safeguard in your home, and it is cost effective.
Buyer Home Inspection Checklist
Choosing good tiles will save your pocket.
Go for a simple tile for the floorings or marble finished floors. This will add more beauty to your home and very reasonable.
Do not spend too much in kitchen and bathroom; you can make it simple by design in an elegant way.  
Create a needful space in your bathroom and kitchen. Purchase a modular kitchen also a wise decision. You should use local brand in the kitchen and bathroom instead of imported brands.
To save electricity, it is important to choose a right kind of light, which will give you Variety as well as save your electricity consumption.
LED lights are the best choice for your home; you can fit those lights anywhere.
It comes as many designs and sizes according to your needs, you can buy them and fit in your house.
LED lights are fashionable and add a stylish look at your new home. You can also read about the solar power for apartments.
Collect some old materials for your home. This will give a contemporary look and save huge money.
Browse on the site, which deal with various old home interior materials.
Use lighter shade colors for your home as it will give your home a spacious look. Even you can use wallpaper, which will give an aesthetic look to your home. By simply choosing white color, you can save money.
If you like to get sunshades for your home, just go for a particular area sunshade.
You can protect from the sun by using curtains, which are available in various designs and materials. This will beautify your home.
Avoid unnecessary corner and wall construction; this will only increase the cost.
However, with a proper design to your home, you can maximize the space in the house. Whatever it is during the time of construction of your home, you should monitor the place and keep an eye on the contractors.
It is always important to inspect the construction place of your home frequently. Therefore, that if you need any change or modification of your home design that will be possible at the time of home construction. See the top ways to save electricity in your home.
What to Look for in a Home Inspection?
For a home inspection, it is essential to look the budget and quality of the building.
By lowering your budget by using simple materials for your home, you can get a well-constructed house.
By inspecting frequently in the construction area of your home, you can fully satisfy with your inspection and get 100% peace of mind.
Use essential and quality items for your home.
The construction process should be affordable, effective and perfect. This way you can fulfill your dream by getting a wonderful home of your choice.
The structural aspect of home is very important.
You should inspect the structure and get a perfect structural design from the engineer.
The foundation of the house should be concrete and strong Plumbing inspection is very important to know the water pressure in the house. This will give a peace of mind in future.
Heating, cooling and ventilation system should be inspected properly in a house.
The exterior portion of the house is as important as the interior part. Get a good protective paint for the exterior and create a good structural design.
A Good Home Inspection Could Make the Best Home Buy
Your home inspection should take a while, depending on the house size and number of materials.
More often, you will inspect the home through home inspector who can verbally explain what customer is looking for.
In addition, you will be given a detailed, written account of everything about inspection.
It is important to inspect your home in person ad see what has to change in the building construction.
It is always better to make home inspection checklist for track all the expenditure and materials used in the building of home.
Inspect your home during the time of construction and make sure to use quality material with affordable cost.
You will get the resale value as well and will 100% satisfy with the construction.
Create a beautiful theme in your house and increase the interior of the rooms by adding alluring furniture and materials.
The house is the one place you always love to stay and you always dream of a beautiful house of your own.
By proper inspection prior to the buy of a new home you can avoid unnecessary expenses and get quality home.
The design and location of the house is the important factor.
You should inspect the location before buying a home.
There are reputed contractors available, make sure to contact with the experienced contractors who can give you the best home construction solution.
You can be budgeted home by following some tips that will be necessary for a home inspection.
As a first time homebuyer, you should always be extra careful and inspect the area before buying a home.
You can even contact a home inspector who would give the relevant information about the home. 
You can increase the home décor by hiring good designer with affordable price. Even you should look into the proper construction when inspecting the house.
Choose good quality items with reasonable cost for your home.
Plumbing work, electric work, interior work, and a lot more work in the home construction have to take good care of.
You can analysis your home based on quality, cost effective and construction.
The above-mentioned tips for the home inspection would give you a peace of mind and you will get a hassle free construction.
An Overview of Home Inspection
The home inspection is a visual inspection of a home. This is important to do before buying a home. If you are a first time buyer, make sure to get all the details of home during the inspection. A thorough home inspection would save your pocket. By examining the plumbing and electrical system, you would save lots of adverse situation in future. However, make your dream comes true by inspecting the house properly.
PVS Builders & Developers, one of the top builders in Calicut offering premium flats and apartments in Calicur, Kannur and Aluva. Visit our website for our luxury projects in Kerala.