Things You Need for a New House: A Complete Guide with the Checklist
Posted on May 18, 2021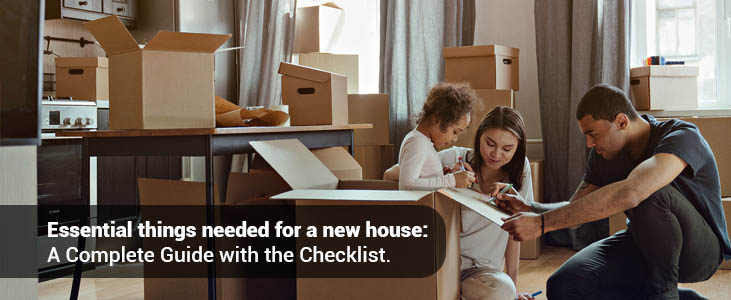 When we think of shifting to a new house, some excitement and some stress over the mind. Whether you are acquiring a new abode or moving to an upgrade, you must keep all the home essentials that are crucial for you. Most of us forget to take many things while shifting, which creates a lot of mess while residing in the new house. 
Many things depend on what you already have while making a move and what you might require additionally. Aside from aesthetics, it would help if you kept the essential things necessary for a new house. You might buy those essential items while making a move or soon after shifting to a new home. Also, consider things to check before you buy a property.
This article is needed for a new house checklist, which might help you keep track of all the requirements for your big house. An essential home list is crucial while planning to shift to a new place, where you can live without any further stress. Let's don't consume a lot of time and move into the checklist for moving into a new house. 
Moving Day To Do Things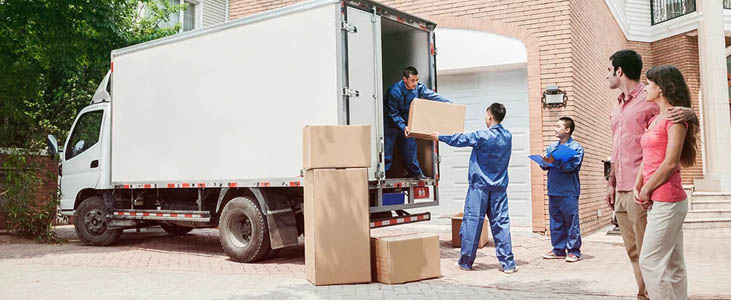 When you get complete access to your new house, it is very fantastic for you, which will give you extreme pleasure in your mind. A bunch of little things can help you in shifting, which are crucial to making it happen.
Here are your essential items needed for a new house when you walk in. Some of them are not even important, but you will feel it worth having those necessary items at that time when you stack them on. Also read some home renovation ideas that makes your house more prettier
After getting the keys from the real estate attorney, keep the documents safe with you. 
Paint your new house before stuffing your things into it.  
Change the locks if you have smart locks. 
Clean the entire kitchen before putting in all the kitchen essentials. Also, you can hire a cleaning agency that will help you clean your house in easy steps. 
Note down the place where the builder has kept the circuit breaker. 
Make sure to keep safe all the insurance documents in a fireproof, waterproof place. 
Transfer utilities and other things in your name. 
Kitchen Essentials When You Want to Shift to a New Home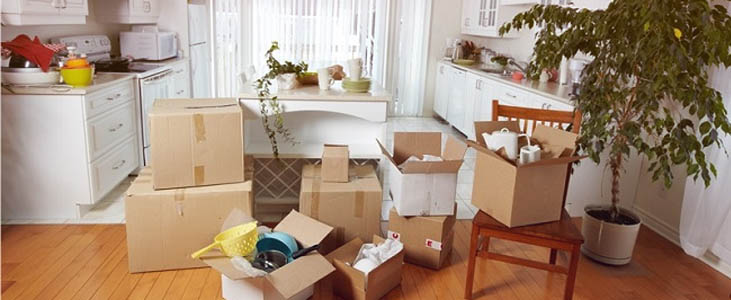 Every kitchen is packed with a lot of stuff. Honestly, it is going to take an entire day to organize a kitchen. You can check the kitchen essentials checklist, which includes many pieces of stuff to help you organize your new home. 
Essentials for Eating
After shifting to a new home, you might need something to eat. Plastic plates are suitable for a day's eating, but what about the rest of the days you will spend in your house. Keeping the items for eating is crucial for managing the kitchen, and you might need these things for a healthy serving.
Food trays
Wine glasses
Plates
Coffee mugs
Eating Utensils
Drawer Organizer for utensils
Glasses
Essentials for Cooking
Cooking is a daily thing you have to do in your new home. Cooking items are crucial in the home essential list, where you need a lot of utensils that can make your cooking easy. These things can help you to keep them while moving to a new home. 
Measuring Spoons
Ice Cube trays
Rolling Pin
Measuring cups
Wisk
Tongs
Bowls for mixing salads
Corning Ware
Kitchen Tools 
If you are not cooking in the kitchen, you don't have the adequate tools crucial in the kitchen. Things needed for a new house in India require kitchen tools because Indian kitchens don't have pizzas and potatoes as their primary meal. Here is the list that you need to take as prior kitchen tools. 
Cutting Knives
Chopping Board
Sealable Containers
Drying Rack
Parchment Paper
Scrubber
Can Opener
Pots and Pans
Frying utensils
Salad Spinner
Kitchen Appliances
When you want to go into your kitchen, the appliances are the first thing you will require while doing something in the kitchen. Kitchen appliances fulfill your kitchen with several operations. The list will assist you in preparing the checklist of kitchen appliances, which you will surely need while making your kitchen. 
Toaster
Oven
Refrigerator
Coffee Maker
Microwave
Blender
Mixer
Juicer
Utensil stand
Kettle
Rice Cooker
Waffle maker
Chapati Maker
Griddle
Instant Pot
Panini Press
Spices for the Kitchen
What makes the food delicious? The spices and the ingredients we pour into it while cooking. It would be best if you needed all these spices while moving to a new house, which will help you let out the natural chef from you. 
Garlic
Basil
Thyme
Salt
Chilly
Oregano
Mayonnaise
You can put all these spices on a spice rack set, which will help you find every crucial spice in making the food. 
Alternative Kitchen items for your Home
When you work in the kitchen, you might need these things daily or weekly to keep while making your checklist for a new house. 
Paper Towel
Napkins
Cling Film
Ziplock Bags
Dish Soap
Sponge
Dishrags
Kitchen fridge magnets
Oven Mitts
Cooling mat
Pet dish and food
Stepping Tool
White Board
Lining Papers
Trash Bags
Garbage can
Recycling Bags
Mops
Cleaning agents
Broom
Bedroom Essentials for the New House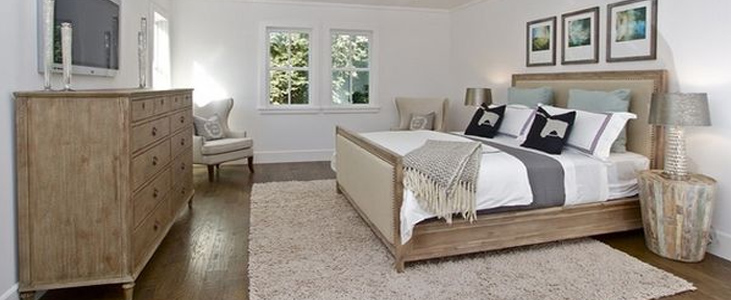 The bedroom doesn't just contain the bed as the main accessories. It would help if you had many things in a bedroom, which are crucial when you are finally at the mattress after the long routine. The list for a perfect bedroom will help you keep the check while moving to a new house. Also read tips for decorating a bedroom in your home.
Duvet and Pillows
Wardrobe
Bedside table
Bedside lamp
Chest for drawers
A mirror
Hanger for Clothes
Curtains
Living Room Things for a New House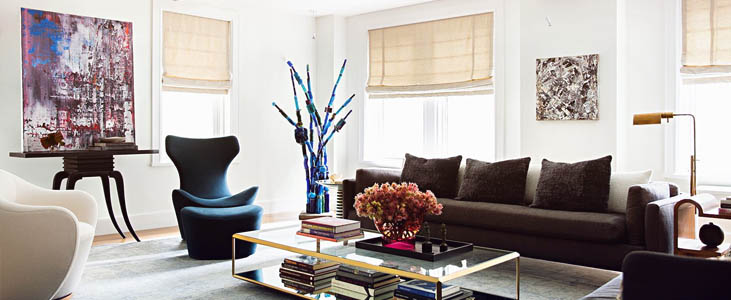 A living room consists of different areas which require other things to install. While creating the checklist for moving to a new house, living room essentials are the crucial things to keep. 
Living Room Entertainment
Television
Sound System 
TV mount or cabinet
Battery and inverters 
Streaming box
Living Room Furniture
While you prepare your new home, you must understand the importance of the furniture in the living room. A furniture set can impact the complete living room, so make sure to choose the reliable furniture set for your living room. The list will assist you in creating the checklist if you are lagging somewhere in the items while keeping for your living room. Alco consider living room ideas for your new home 
Lamps
End tables
Sofa
Chairs
Decorative Items
Chair Felts
Bean Bag Chair
Stools
Coffee Table
Area Rug
Essentials Required in the Bathroom.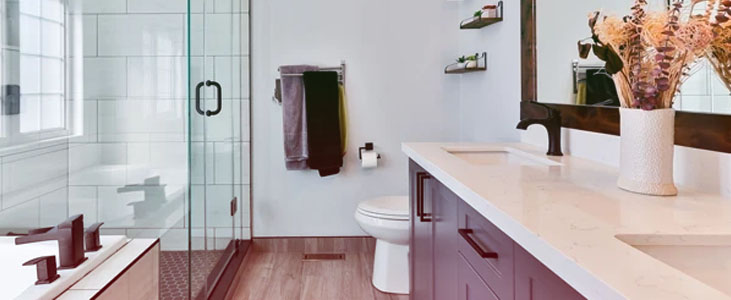 It depends on the number of bathrooms in your new home and how many products you require for your Bathroom. You can choose these essentials while making your move to the Bathroom. 
Shower Hooks
Drain Snake
New Shower Head
Shower Curtain
Bath Mats
Shower caddy 
Toilet Brush
Toilet Paper
Toilet Roll Holders
Garbage can 
Face cloths
Towels
Bath Towels
Paper towel
Cleaning Supplies ( Must include in the checklist as the essential Household items)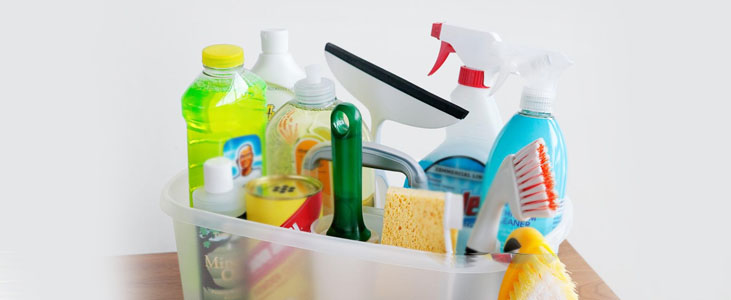 When you are shifting to your new house, surely you need to clean the entire house for once. Make sure to have all the essential cleaning items for a new place, which you can use to wash your house. The checklist will give you relief while preparing the goods for your home. 
Mr. Clean
Scrubbing Bubbles
Vacuum Cleaner
Roomba 
Mop
Rags
Windex Paper towels
Iron Board
Swiffer Duster
Laundry Detergent
Cleaning agents
Fabric Softener
Cupboard liners
First Aid Kit
Lysol Disinfectant wipes
Handheld Vacuum
Homeowner Tools ( These are the critical parts of the new house checklist)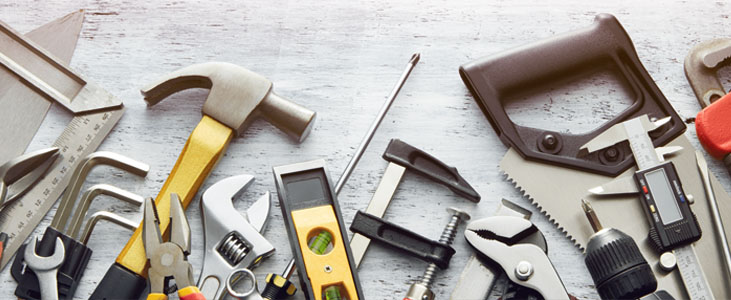 Homeowner tools are something that every person thinks of as futile items in the home. But, these are in the top list of things needed for a new house. You can't deny the fact that homeowner tools are something that becomes crucial after entering into the new home. 
Screwdriver Set
Cordless Drill
Hanging Nails
Hammer
Step Ladder
Duct Tape
Set of small screwdrivers
Tape Measure
Small Screwdrivers
Screws
Flashlights
Candles and Matches
Level
Entranceway Checklist
When you are all set up to move into your new house, the most important thing you will forget is the entryway essentials. Every person will come into your house from the main door itself, where you will need several items to check on.
To give hospitality to the newcomers of your home, keep this list updated when moving to the new house. 
Shoe Tray
Welcome Mat
Coat Rack
Shoehorn
Hangers
Wooden Hangers
Place to Sit
Final Words on the Things Needed for a New House Checklist
When you are finally packed with the list of all the required packages, you can now complete yourself with all the home essential lists, which will help you set up your new home. Also know more about house warming ideas.
Your new house will be the place where you will make so many new memories, and yet it is a memorable day while shifting to the new house, you need to keep all the crucial things with you. 
Once you have settled the place with all the necessary items, you can sit back, relax on the couch, and plan to meet the new neighbors. After setting up the house, all you need is hosting a house party with all your friends, relatives, and new neighbors.
Are you checking out the best flats in Calicut for superior apartment projects? You have come to the right place. PVS Builders are one of the most trustworthy and reputed builders in Calicut, with some of the best laid-out apartments in prime locations. Contact us today to know more!