Modern Texture Paint Designs That Transform Your Apartments
Posted on November 07, 2022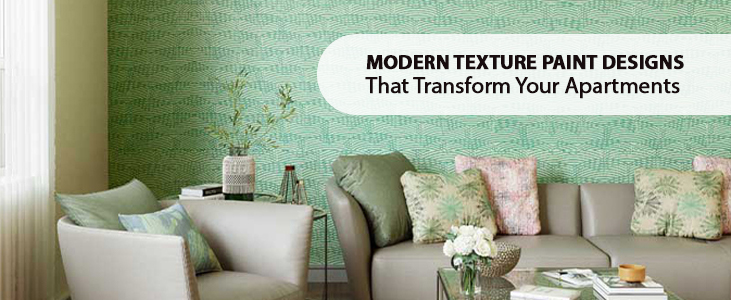 Contemporary Homes are proof that folks enjoy colors. Spattering paints on your home wall is the easiest, fastest, and cheapest, method to enhance your home interiors and decors. The power of texture design can change the look of your room. Texture paint design will give your rooms new dimensions, patterns, and charm. Almost all the apartments in Calicut will provide modern texture paint designs. Colors also play a vital role in interior home decor. They can change our mood and the look of the home. Therefore, it is very important to get the right wall paint. House owners can choose customized textures and paint walls designs that are unique to your homes.
Let's look at what is modern texture paint designs?
Texture is the feel, viscosity, or thickness of the surface whether it is artificial or natural. Modern texture paint designs will provide a rich texture both visually and physically. Modern texture paint designs vary from faux stone to brickwork. There are various options for paint-based textures.
Below are the details of modern texture paint designs for all the rooms:
Royal Texture Paint Design For Halls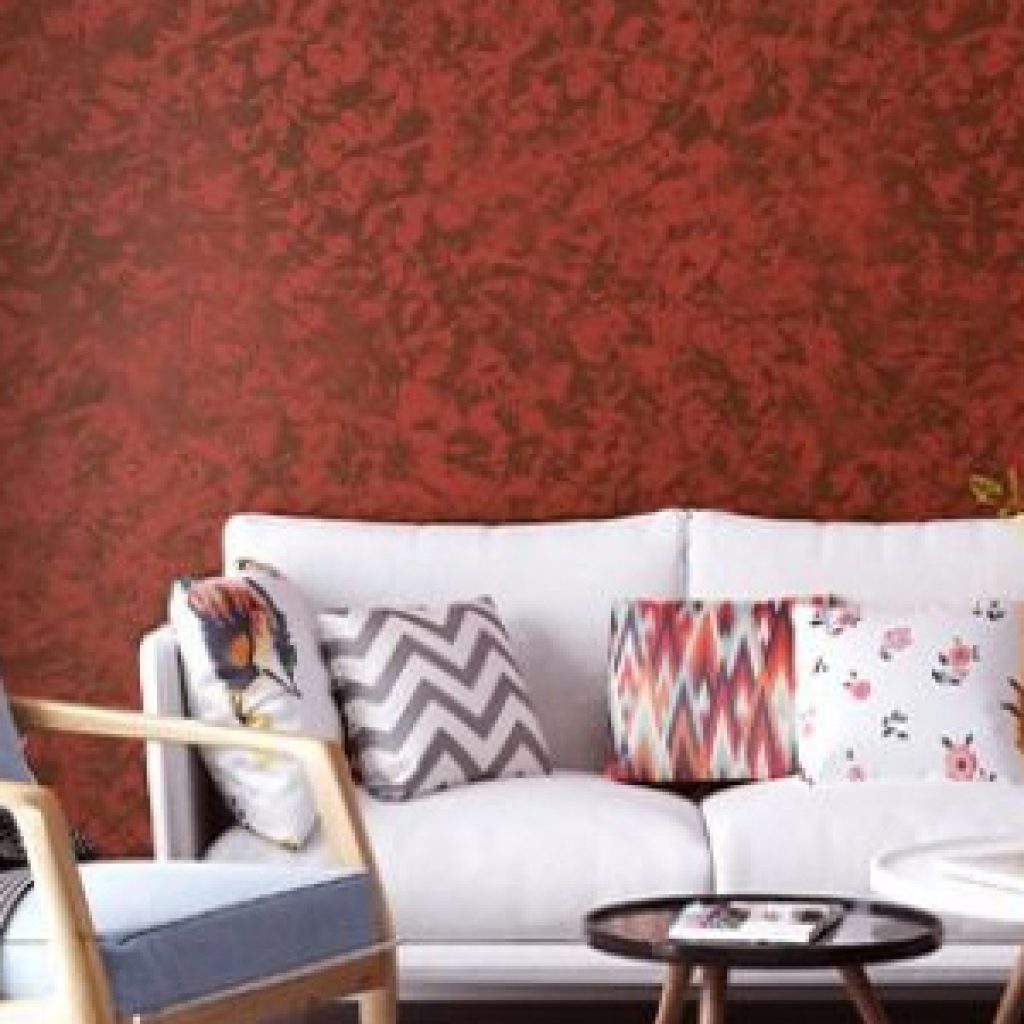 The royal texture paint design for the hall is the best choice for interior decoration. Textured paint is different from other paints in the market as it makes more appealing to your space. This paint is used in a specific part rather than the entire wall. Most texture paints are water-based and products contain no organic chemicals.
Listed below are the best royal paint designs for living room:
Safari Classic: This paint has an eye-catching effect which combines metallic gloss and textured look which gives an excellent royal design to your space.
Criss Cross: This design reminds you of the first scribble of your child. It turns an ordinary wall into an extraordinary work of art. It is always better to choose light colors such as yellow and pink for this design.
Crinkle effect: This design is built with common household tissue paper. This is one of the best paint designs and gives a different transformation when paired with hardwood furniture.
Sponging: Sponging wall design provides depth to the texture and makes it magical. The thickness of this texture will determine how bold your wall is. Sponging is one of the basic ways for creating a textured wall surface.
Torrent effect: This textured wall design will gracefulness to your area with a fine-drawn, understated finish like a heavy deluge. This royal texture design pattern will make your room more spacious due to its horizontal texture.
Dapple effect: This royal texture paint design will give a dapple effect (mark with spots or rounded patches) because it is custom-made and makes the room more unique.
Also, read more about two color combination for bedroom walls
Modern Mural In Living Room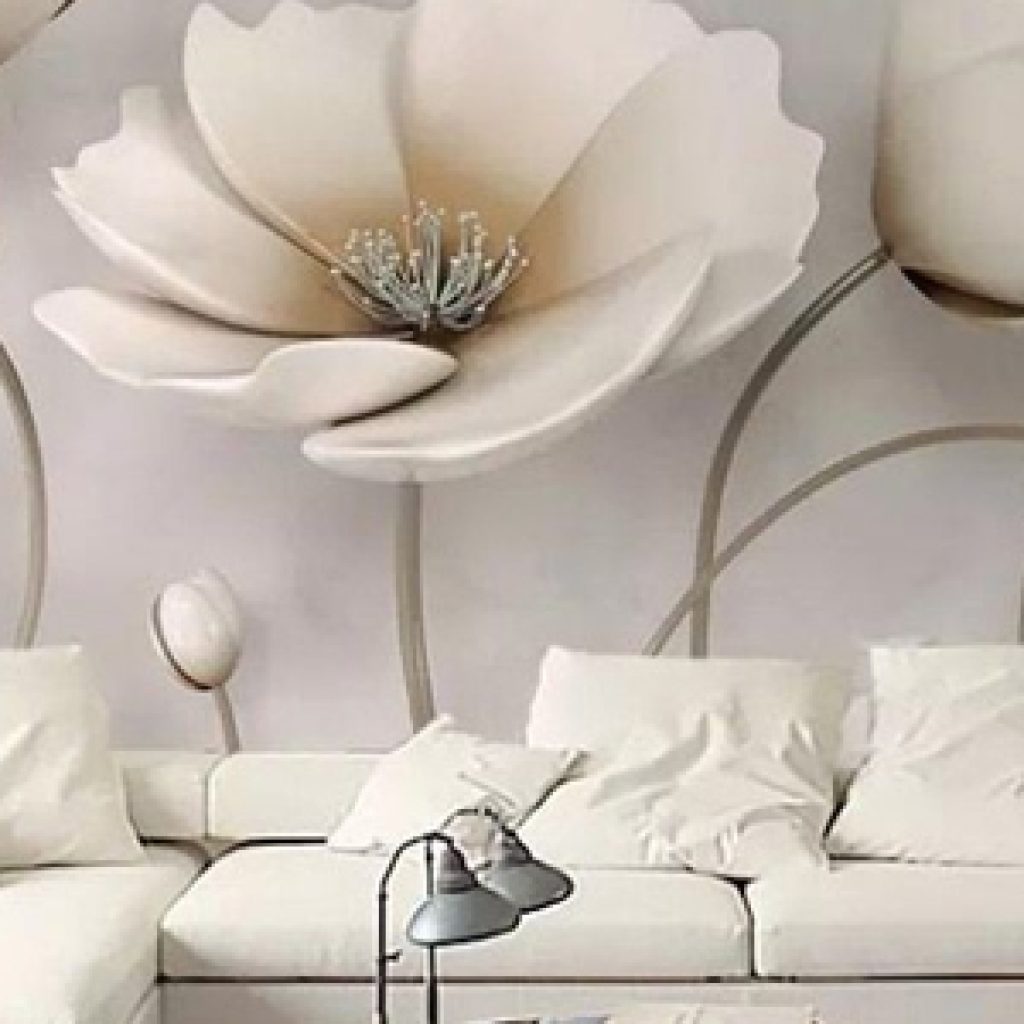 When it comes to mural paint you need to put a lot of effort and make sure about the proportion and works well with your space. Mural paints are influenced by the milieu or surroundings and the native terracotta of Provence region. Where the home is positioned
Copper Texture Paint Designs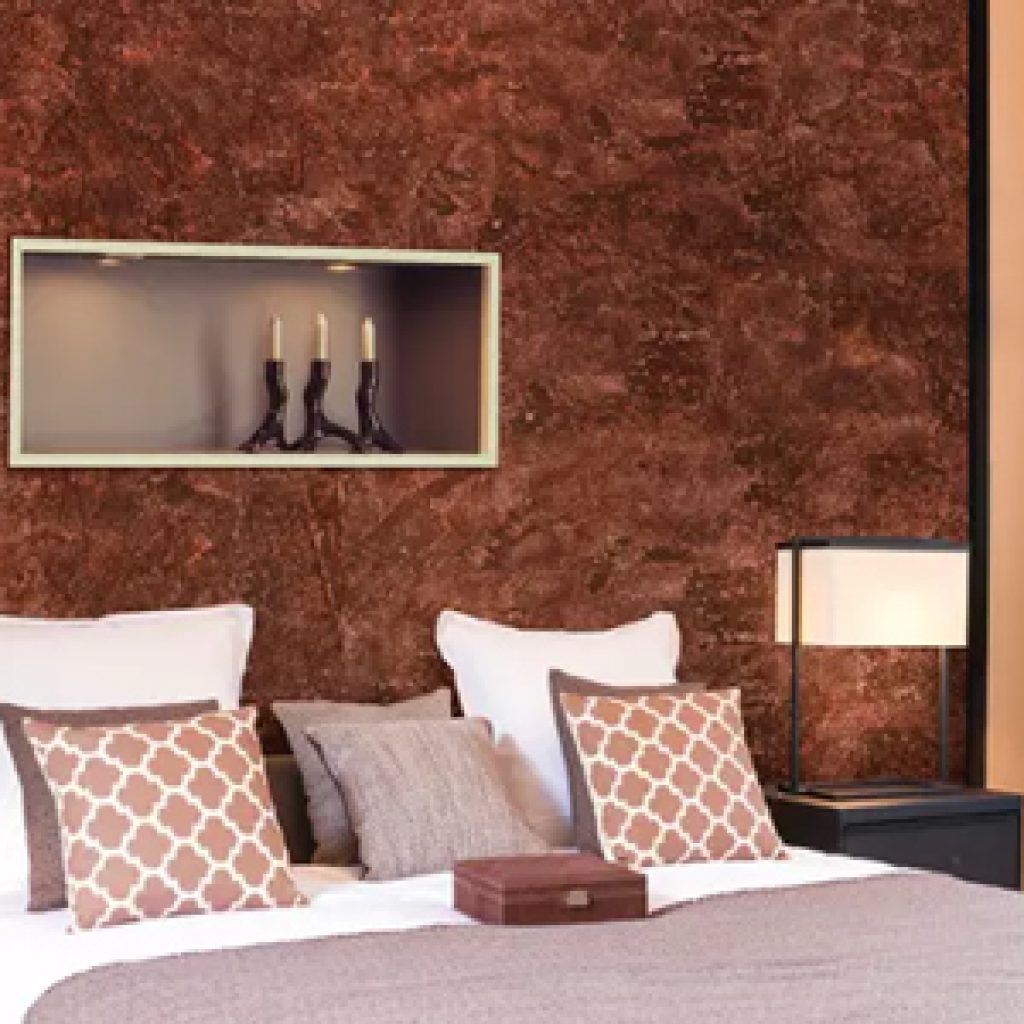 This texture paint design goes very well with modern homes. One of the best factors with this design is that it gets on well with all the other colors. These texture paint designs paired best with neutral furniture and that matches the wall. This design and color will be the best background for family pictures and by adding an indoor light will give a great copper effect for night parties
Modern Texture Paint Designs For Elevation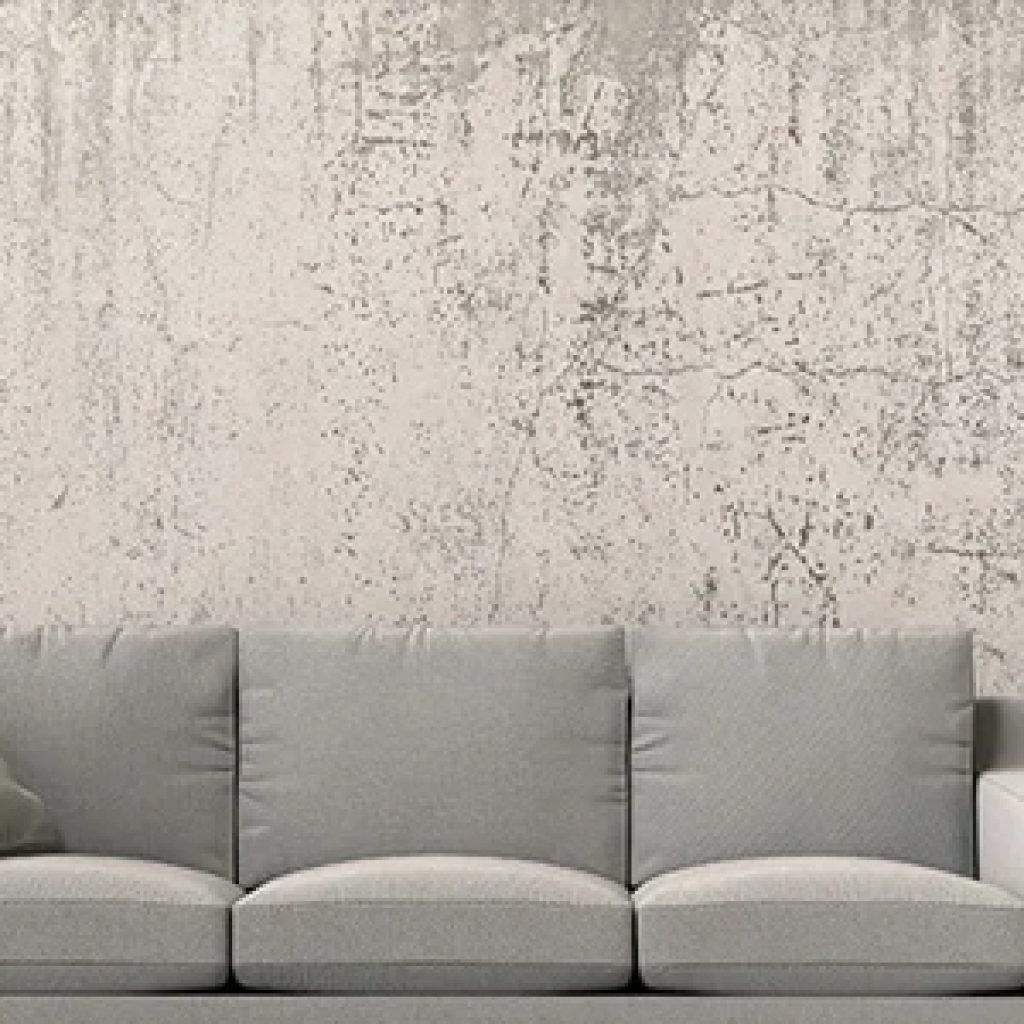 If you wish to elevate any room in your home, modern texture paint designs will be the best choice.
Color Wash Texture Paint Design
This design technique is like watercolor. This paint will give an old paint design to your apartment walls. This texture will keep you out from boring scheme, influenced by sky and its ever-changing surface. Color wash texture paint design are the best way to elevate a flat. Landlords can fiddle in two colors for a colored wash wall.
Spatula Wall Texture Paint Design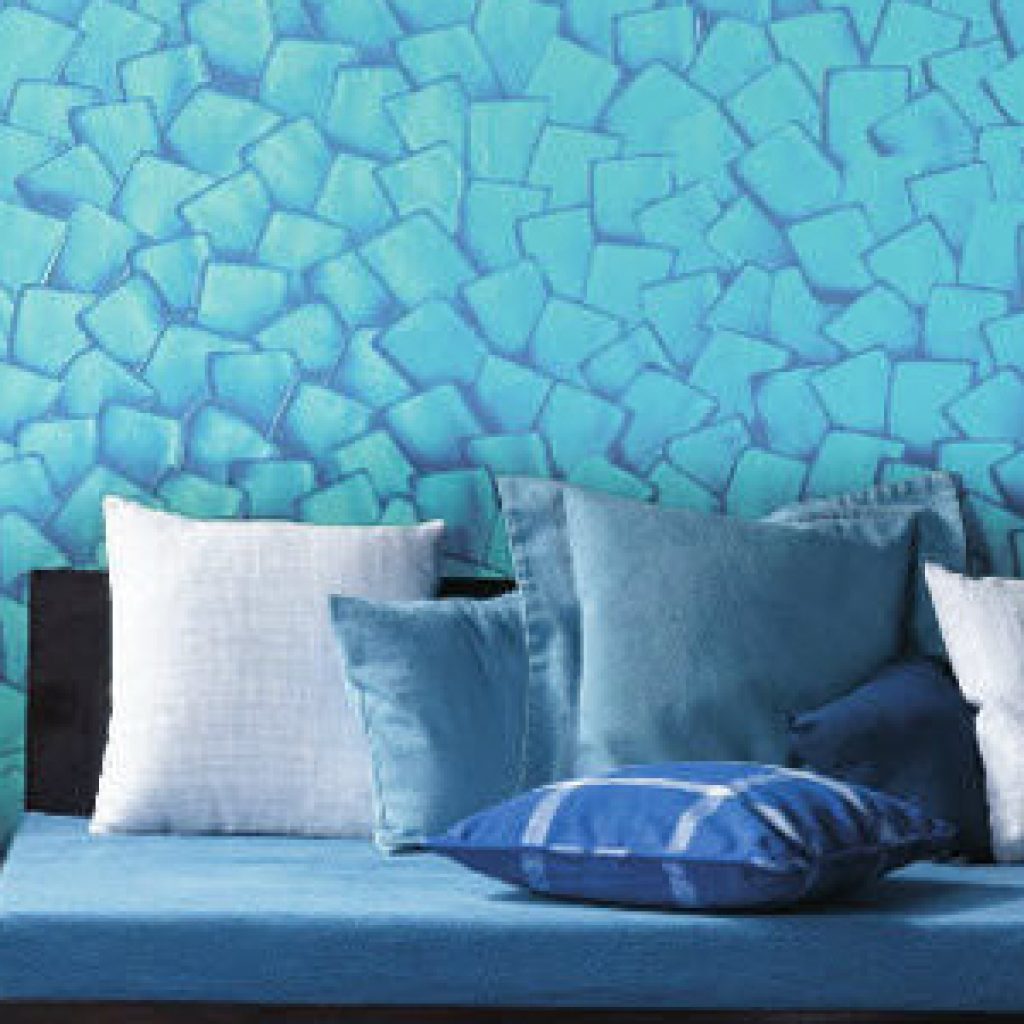 This paint design is a conventional approach to modern walls that initiates a rugged sandy texture with a brush effect. In spatula wall design, vibrant colors like yellow and blue are used in modern apartments.
Faux Wooden Texture Paint Design
Wood has a smooth and warm texture. Wooden texture can be found in most homes throughout the generations be it is modern or traditional. Painting technology is so advanced, modern painting techniques follow wooden texture which is faux wood. A faux wood texture paint design will create warmth and a perfect impression.
Take Colors To The Window Frame
Your windows are an ideal canvas to examine with the paint too. For a best feature, you can use a contrast color to decorate your windows or wood work more prominent and try painting it which matches your space.
Combination Of Paint And Paneling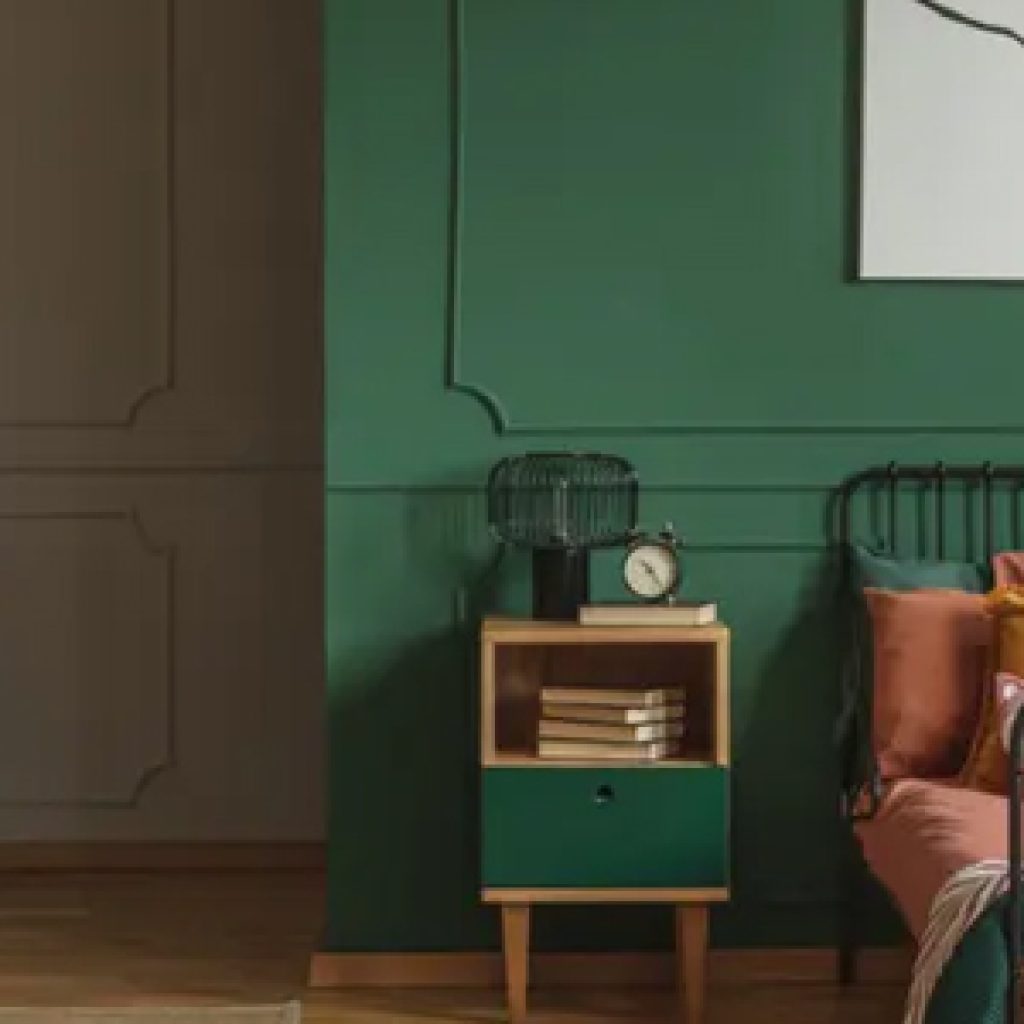 Paint and paneling are easy partners. Paneling in large part feels so structured that the disruptive utilization of paint brings freedom to it. It will also give a more traditional style of paneling, giving a fresh look.
Also, read more about tips to choose the best paint colours
Smoky Texture Paint Design
This painting design used to be one of the most familiar modern textures in the living room. Its raw and rugged texture allied with colors is visually appealing. It is popular not only for living but also for bedroom settings.
Bedroom Modern Texture Paint Designs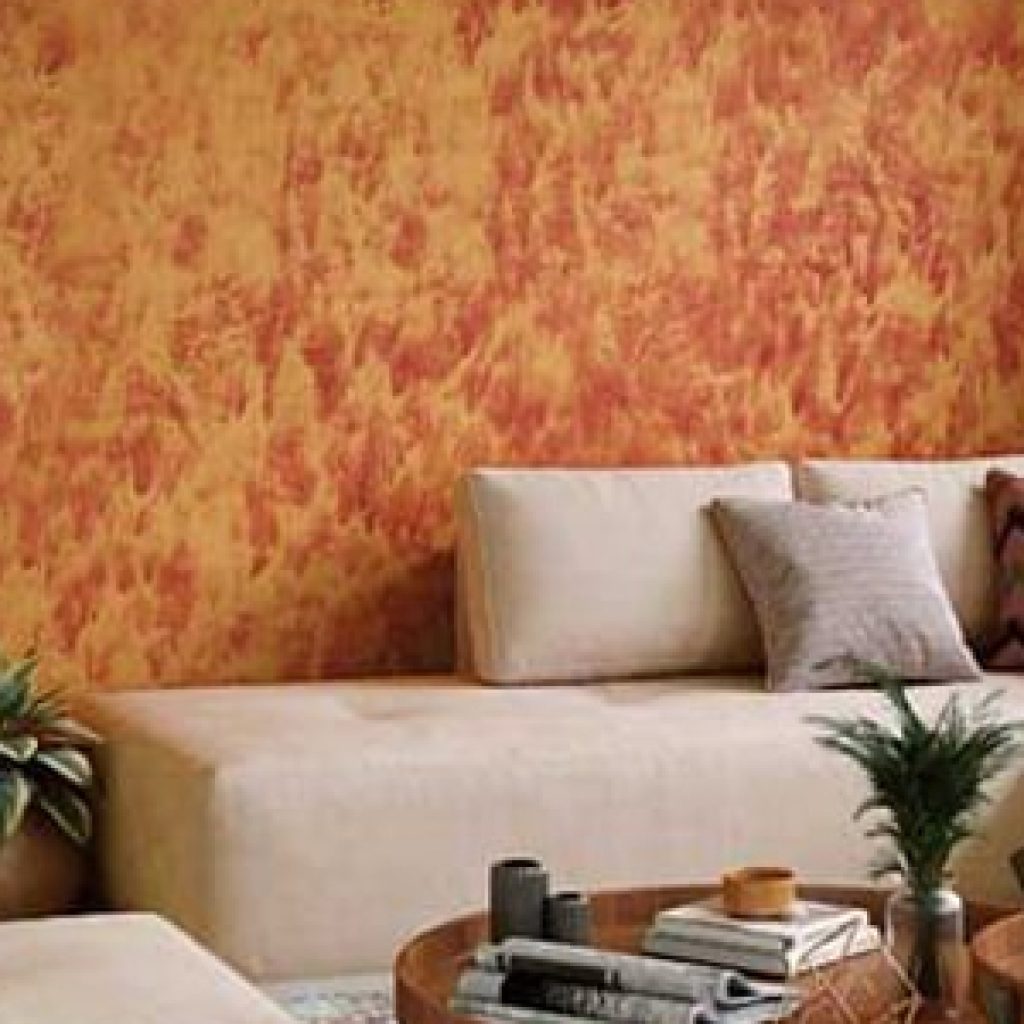 Bedroom is your personal space. People prefer to keep the bedroom wall calm, which reflects your personality. Find out some bedroom wall design textures which transform your space.
Fabric Texture Paint Design
For real fabric textures, choose a grass cloth texture design. These new and modern texture designs are comfortable, which gives a posh look and will enhance your bedroom wall. Fabric textures look very divergent and feel velvety, delicate, and rich.
Optical Illusion Textured Paint Design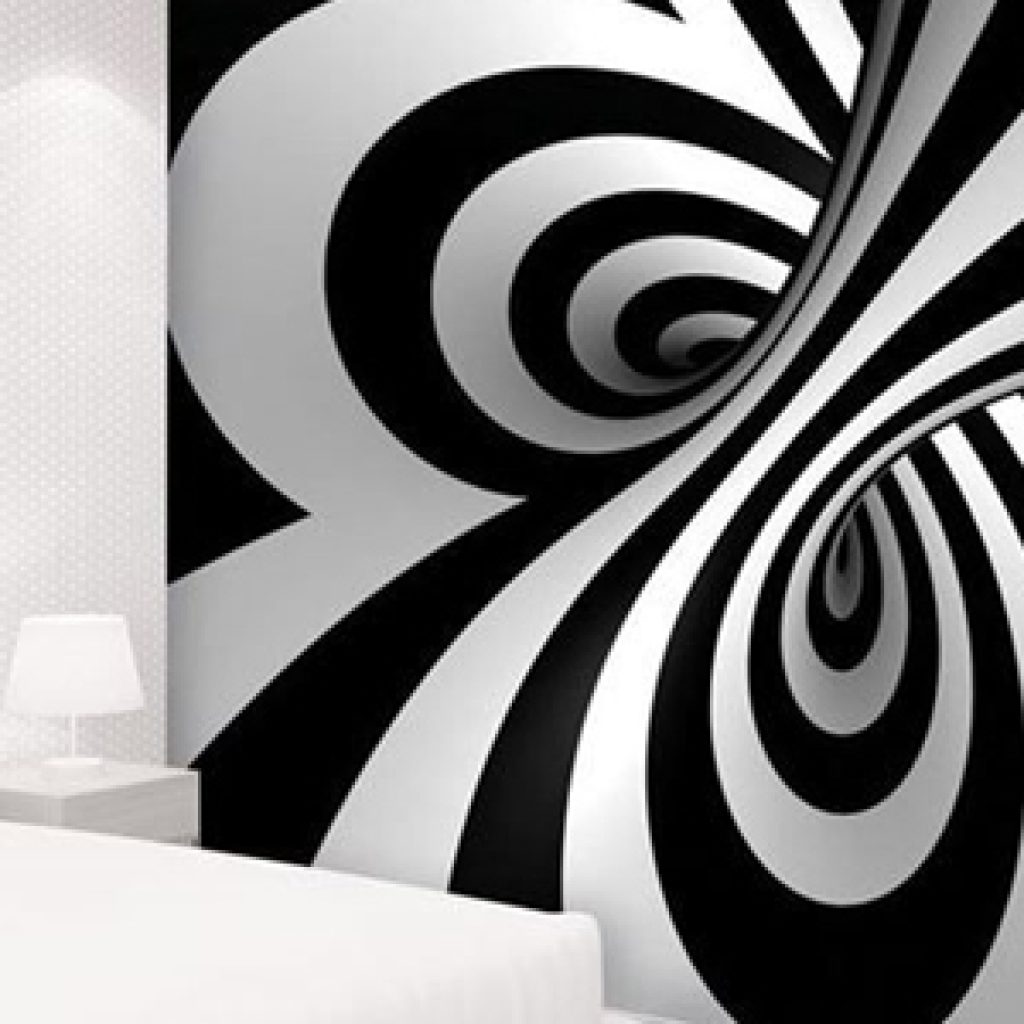 Some people prefer painting a well with light colors with bright contrasting painted polka dots is the best choice for a bedroom. This can be done with geometric shapes and straight lines upon your preference.
Also, read more about trendy terrace wall painting ideas
Marble Texture Paint Designs
In advanced paint technology, modern texture paint designs will give you a marble-like visual and finish on walls. This modern texture design is good for bedrooms due to its delicate and elegant features. It is a duplicate of marble and doesn't cost a lot of money.
Modern Exterior Texture Paint Designs
Modern exterior paint designs are different from interior textures due to factors that include weather, dust, pollution, and surroundings.
Seamless Concrete
Concrete walls are excellent choices for indoor as well as outdoor. Exposed concrete walls look smooth and without seams and sophisticated. This texture looks unfinished, and a little rugged, and can be done in contemporary colors while the texture remains crumbly. It provides depth to the exterior surfaces. The charm of the concrete wall is that it can be lined with weather-protecting properties and dust-proof coats.
Rustic paint texture design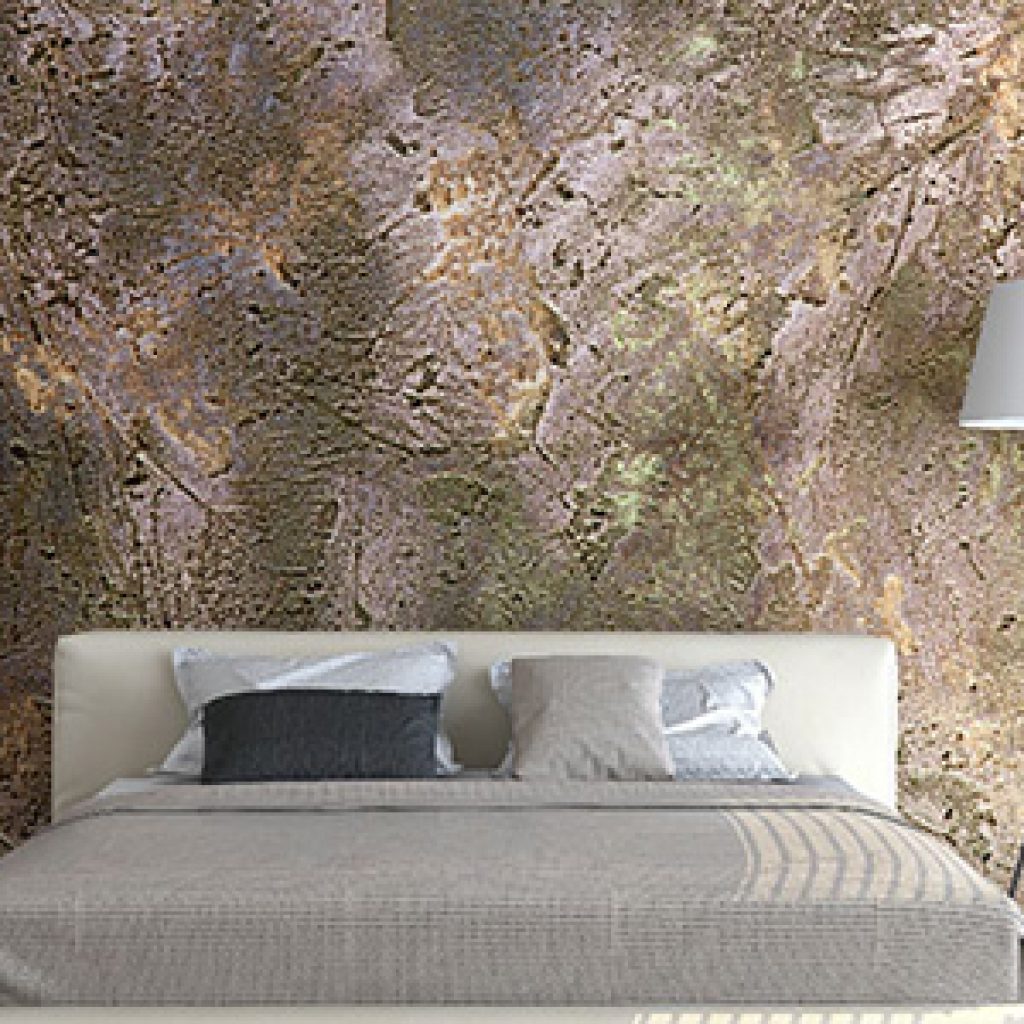 Rustic style is taken by a lot of contemporary homes. By rustic style, texture paint design means a rustic, raw, and rugged look on the front of the building. This rustic paint texture design is uneven and yet ravishing.
Conclusion
Your home is your own space. If you want changes on your wall or interiors, you can lay down anything that will aesthetically please you. You access your thoughts about colors in which space you need transformation, how you need lighting in the area and the furniture that matches your wall color, and then the accessories you want to add right from telephone to television. At the end of the day, it's all about your wish, appreciation of beauty, and the things which make you feel happy and calm.
Are you checking out the best flats in Calicut for superior apartment projects? You have come to the right place. PVS Builders are one of the most trustworthy and reputed builders in Calicut, with some of the best laid-out apartments in prime locations. Contact us today to know more!