Hosting‌ ‌Overnight‌ ‌Guests‌ ‌in‌ ‌Your‌ ‌Apartment‌ ‌
Posted on March 25, 2020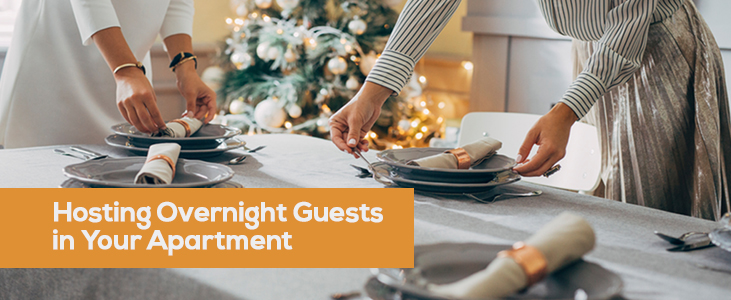 It is always a daunting task to hosting overnight guests at your place. This could be a challenging job if you are living in a small apartment where you don't have any designated apartment guest room. These days, most of the apartments in Calicut have limited space and they don't come with a guest room. But with a little planning and positive attitude, you can easily accommodate your guests into your small apartment. Checkout some of the new apartment trends in Kerala.
Here, we are mentioning some tips to host overnight guests in your apartment and how to make your guests happy and entertaining.
Tips to Setup Apartment Guest Room
1. Clean your Room and Create Some Rooms for Your Guests:
Before hosting overnight guests at your apartment,  to make them comfortable first, you need to clean your space thoroughly. Clean all the cluttered clothes and shoes, clean all the surfaces, and then, by using a vacuum cleaner, clean the floor. This will certainly create some space where you can arrange all your guest's belongings. Add a few hangers-on your closet so that your guests can unpack everything easily. You can also rearrange your sofa or tea table to make a place for baggage. Don't forget to create space in your washroom by cleaning and removing unnecessary items so that your guests can comfortably keep their prerequisite items in the cabinet drawer.
2. Buy a Good Quality Air Mattress: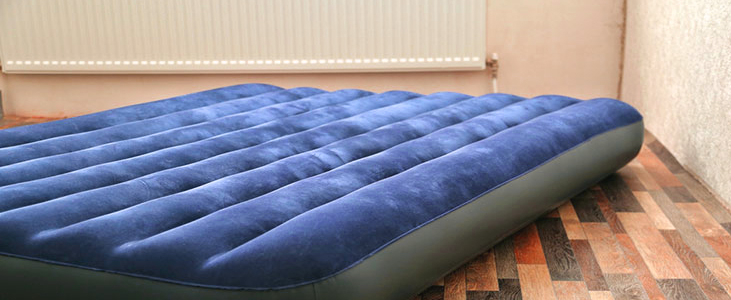 Your apartment doesn't have any futon or a pull-out sofa? Don't worry, still, you can give your guests the best experience by investing in a high-quality air mattress. Many companies are offering the best quality air mattresses with some key features like extra pillows, a velvet-like top, and a pump.
3. Welcome Them with Your Coziest Blankets and Sheets:
You may not unable to welcome your guests with facilities like a five-star hotel, but still, you can feel them comfortable with your superior sheets and comfy blankets. Welcome your guests with a cotton or linen sheet during the months of summer and flannel sheet during the winter. Don't forget to add some pillows to make them more comfortable and contented. Embrace your guests with various pillows so that they can handpick the best one as per their like and preference.
4. Create a Sleep-Friendly Atmosphere in Your Living Room: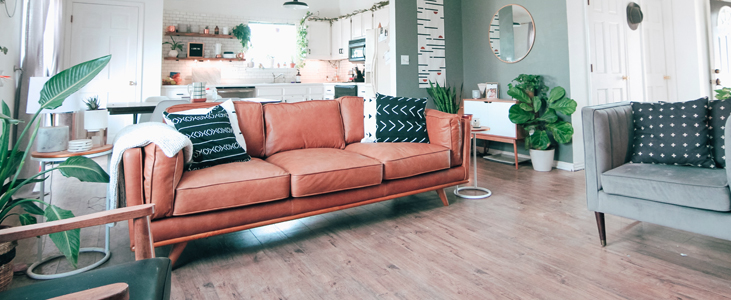 Sometimes, your guests need to sleep in your living room or the common area because you don't have a proper guest room. But you can provide them with a comfortable experience by making your living room sleep-friendly. Try to place an air mattress strategically just beside a light switch or lamp. Now, your guests don't need to fumble in the night. Arrange proper living room's curtains and blinds which can perfectly block out the sunlight and street lights. If possible, provide them with a set of extra pillows, towels, earplugs, a power cord for charging devices, and a small fan. Get some summer decorating ideas for living room.
5. Convert Your End Table into a Nightstand:
Though your guests might need to stay in your living room, you can still give them a bed-room like feeling. One of the easiest ways to achieve this thing is to convert an end table into a nightstand. First, remove your table's accessories and then, fill it with night-time essentials to make your guests comfortable. But make sure that your guests can get some source of bedtime light (basic lamp or a reading light). Also read tips to set up your home office interior design.
6. Give a Make Overcome to Your Sofa: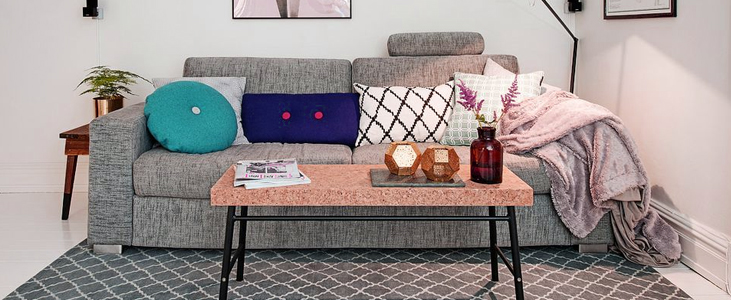 Very often, your guest needs to sleep on the sofa because you don't have an extra bed for him/her. Don't worry, even if it is a sofa, you can change its look and can dress it like a bed. Decorate the sofa with the best quality sheet and wrap the fitted sheet around the seat cushions. Now, place a top sheet to complete the look. Don't forget to add some pillows and a comforter. Read the tips which can help you while furnishing  first apartment.
7. Make a Welcome Basket:
Though your guests are not staying in a hotel, still, you can create a hotel-like vibe that will make them more comfortable and relaxed. Make a welcome basket for your guests which include mini toiletries, snacks, and a fresh drinking bottle. If your basket is large, then place some rolled towels in it. But make sure the towels are fresh, neatly cleaned, and made up of high-quality materials. If possible, also add a paper slip in the basket mentioning your Wi-Fi password.
8. Add Privacy with a Temporary Room Divider:
You are comfortable with your guests but some times they may not feel the same. Privacy is the main thing that you should consider while hosting overnight guests in your place. A temporary room divider would be an ideal option if you are living in a studio apartment or a 1 BHK apartment. This will provide ultimate night-time privacy for a better night's sleep. A folding screen can act as a temporary room divider and will also give you an extra changing area. By hanging curtains with a tension rod, you can also create privacy for your guests. Depending on your available space, this option will work in a much better way as a room divider.
9. Be Attentive to Their Schedule:
You must remember that your common area or living area is your guest's bedroom, make sure that they don't need to wait for everyone to clear out so that they can go to sleep. You should give priority to their privacy, daily routine, schedule, and space. You should try to accustom yourself to their routine so that they don't need to compromise with anything. Put some of your daily routines on the backseat while your guests are at your house.
10. Let Some Things Go: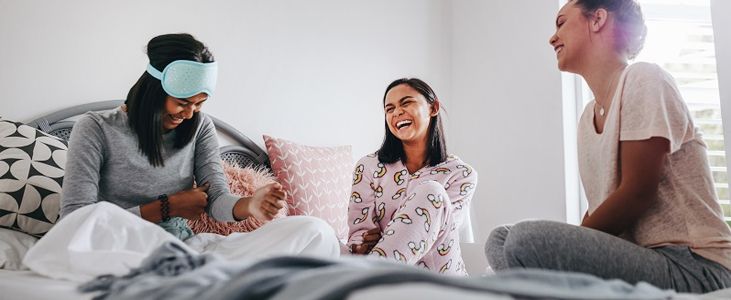 Don't try to make everything perfect rather keep things normal. It's not an easy job to organize everything for your overnight guests, so don't overburden yourself. Focus on enjoying your guests and make sure that they are comfortable while staying with you.
These are some tips for hosting overnight guests at your house even if you are living with limited space without a specific guest room in your apartment. With the help of the internet, you will find some more innovative and intriguing ideas, which will help you to organize your guests perfectly in your small apartment in Calicut.
Are you checking out the best builders in Calicut for superior apartment projects? You have come to the right place. PVS Builders are one of the most trustworthy and reputed builders in Calicut, with some of the best laid out apartments in prime locations. Contact us today to know more!