Top 10 Terrace Garden Ideas for Apartments
Posted on February 28, 2023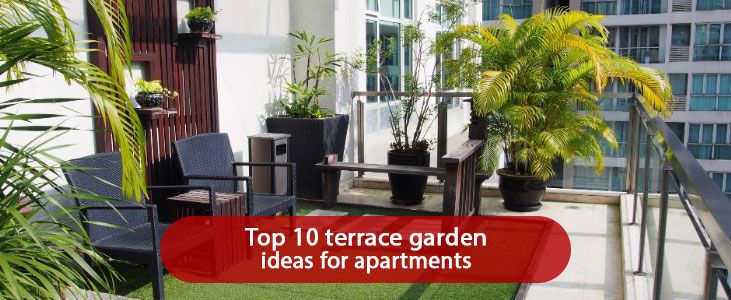 Today, in most apartments terrace garden designs have come into trend. Even though spaces are limited in apartments, small garden ideas have popped up recently. The people who live in the city will be missing the beauty of nature. In flats, there may be limited space for gardening. But with your creative and artistic movement, you will be able to create an attractive garden. An attractive garden is an extra bonus to your space. Terrace garden ideas in an apartment are an easy activity for a family. Now Apartments in Calicut are very much in trend in developing a terrace garden. A terrace garden is also known as a rooftop garden which consists of Vegetables, flowers, and fruits.
What is meant by Terrace Garden or rooftop garden?
A Terrace Garden or roof garden is a place with green color on the top floor of an apartment or a home or commercial building. Terrace gardens are mostly found in the cities and are used to plant vegetables or fruits. The terrace garden provides a place to play and a relaxing area. The designs consist of flooring, decorations, seating arrangements, flower garden, or raised planters. Roofs may be designed with greens on top of the apartments or buildings in many cities. It is always best to keep the terrace design as simple as possible.
Advantages of Terrace Garden
Reduces the indoor temperature.
Can be easily maintained.
It brings down sound pollution.
Reduce the cost of living by the less purchase of fruits and vegetables.
Rainwater is effectively used.
Will work as an air purifier.
Soothing to the eyes and mind
Will provide more oxygen to your space.
Here are some points to be noted before you create a terrace garden
Analyze the space for the plants.
Quality of the soil.
Source of irrigation.
Sufficient sunlight.
Pots in various shapes and sizes.
Seeds of vegetables and fruits
In this article, you can see the top 10 terrace garden ideas.
Divide the Terrace Garden into a plant portion.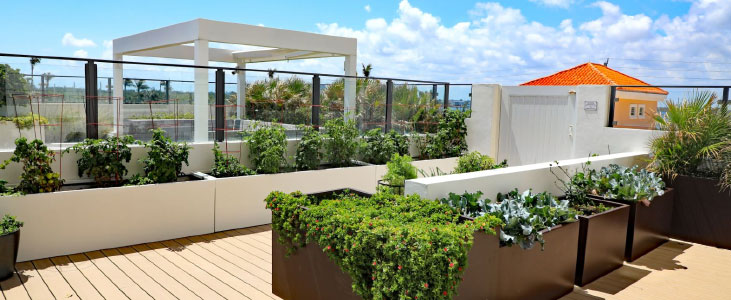 For a unique terrace garden choose plants with different plant types. If you create a terrace garden, choose some climbers, creepers, small-size flowering, or large-size flowering. But it is always wise to plant some small trees and large bushes. You can also plant some vegetables which grow in a roof terrace garden like eggplant, chilies, cauliflower, carrot, and much more. The terrace garden will also give a space for good air to breathe and interact. Planting vegetables will not only help to eat your own produce but also helps in harvesting. For arranging a terrace garden, first, groom up the space and add some elevation to it and place some attractive pots of different sizes, shapes, and colors. This will bring a stunning look to your garden. Above all, the interesting fact is that growing plants on your terrace garden helps the children to have more knowledge about Botany. Also, read more about Attractive Rooftop Terrace Design
Arrange with stylish Furniture that fits well.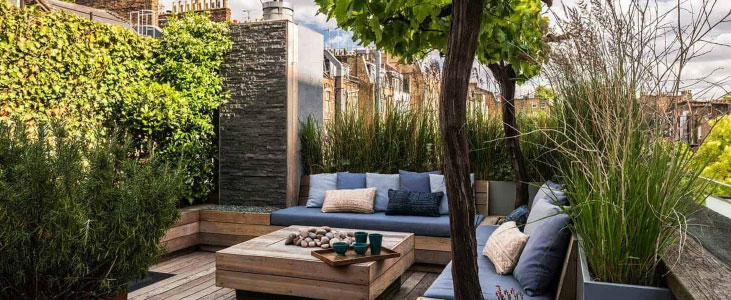 Designing a terrace garden is an art. Furnish your space and overall seating according to your space. Make use of the furniture to get an attractive look to the space. Get stylish sofa sets, coffee tables, chairs, or dining tables and position them in a perfect place on the rooftop. Wooden chairs and wooden tables are a perfect choice for outdoor furniture or for a flat balcony. Based on the availability of space, you can add extra chairs and tables. It is better to choose a round table for the outdoor area which will not take up more space. It will also give a modern look to the roof terrace garden. Sometimes you may feel lightweight furniture is suitable because it can be carried easily, cleaned, and moved without effort. Above all, you can turn on your balcony for morning tea or evening coffee with snacks.
Planting Organic Vegetables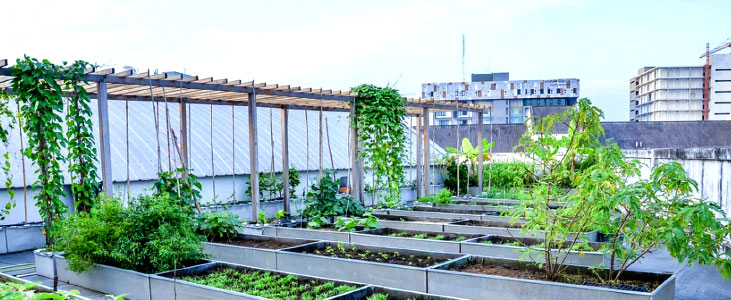 Respiration is the process where fruits and vegetables breathe regardless of after harvesting. Planting organic vegetables not only provide family nutrition but also keeps away from food poisoning. Since it is from your own garden, you can assure it is free from harmful chemicals.
Pick out a suitable turf.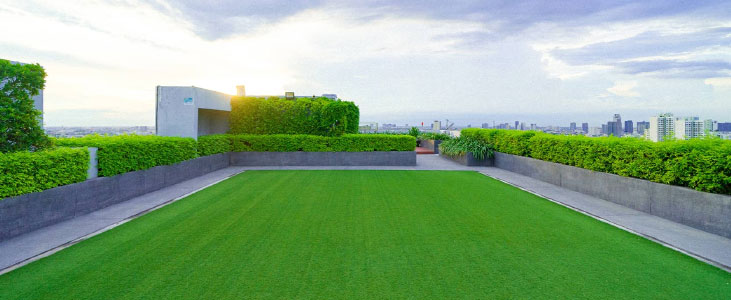 Artificial turfing gives a real look that replaces natural grass. It precisely gives a real look with a synthetic surface. It is ideal to have artificial turfing on the terrace garden. Compared with two floors it gives a change in image and gives you a peek into what to anticipate. Artificial turfing was used for sports. According to today's trend, artificial turfing is used for decoration for homes. Also, read more about Terrace Wall Painting Ideas
Add some visually attractive elements.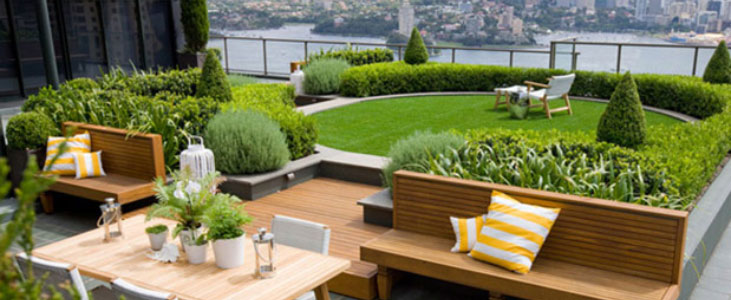 If you are planning to illuminate your terrace garden, then lighting is a wonderful option. Your roof terrace garden looks wonderful with the right or proper lighting. With proper lighting, you can set an aura on your rooftop. Visually attractive elements like LED lights and wall ornaments will give more ambiance to your space. You can also go for a grid-themed background and adding backlights will highlight your terrace garden. You can also add extra beauty with flush lights with a wooden deck. You can also attract the terrace garden with a barbeque area or with a dining area. Some people select LEDs because they are not expensive.
Adding pots with different sizes and colors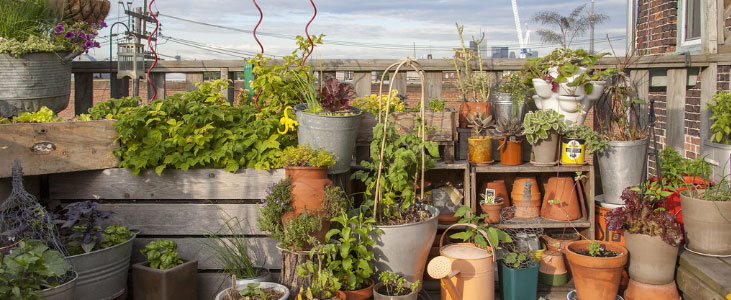 It gives an extraordinary look when you add various types of pots with energetic colors and sizes. If you have lawns on your terrace, give some vibrant colors which match the green shades in the roof terrace garden.
Vertical Garden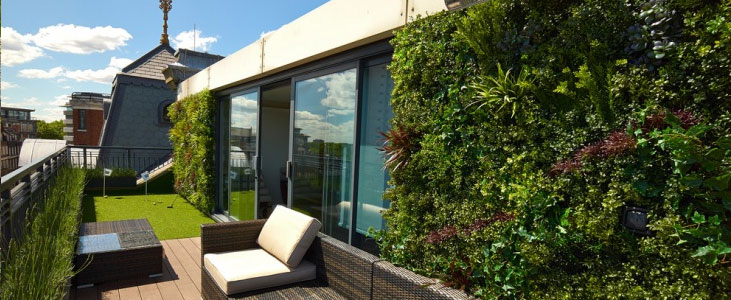 Vertical gardening is another type of urban gardening that is specially used in small spaces and for the decoration of walls and canopies in different styles. This is one method of gardening for planting in a vertical area. Vertical gardens are an excellent alternative to houseplants in the built surroundings. The vertical garden will take up more space and it needs a lot of maintenance. Vertical gardens often need watering and provide good air circulation.
Luxury Apartments in Calicut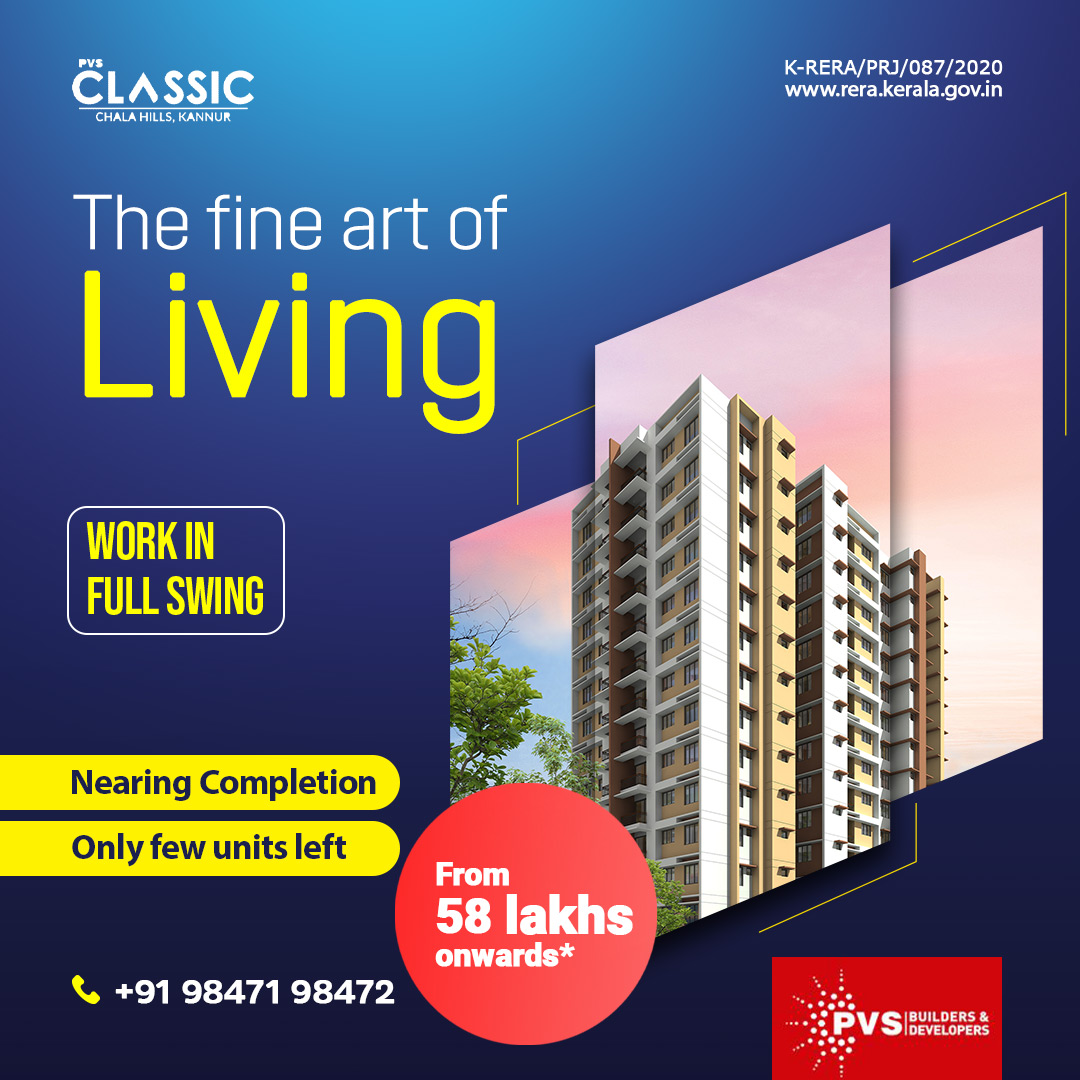 How about waking up to beautiful greenery that mesmerizes you daily?
Feel the beauty in destiny at every corner of your sight here in Kannur Chala!
PVS Classic brings the heavenly beauty of the land that enlight your day!
Installing Shades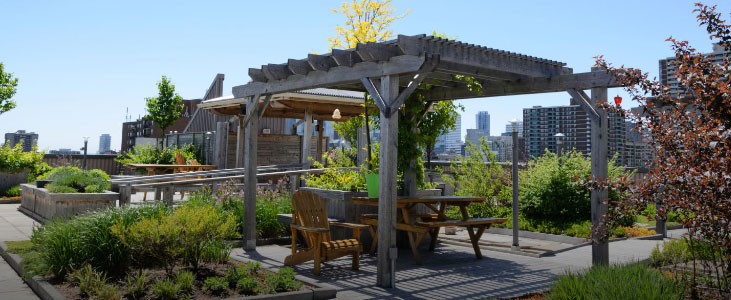 Installing shades in a terrace garden is very important, especially where you live in a place with an unpredictable climate. Shade is equipment that decides the growth of plants on the rooftop. There are two types of shades. One is permanent and the other is temporary. A temporary one can be removed at any time like a detachable umbrella. A detachable umbrella will create a stylish terrace garden where you can sit safely and enjoy the monsoon in a relaxed way. So, during the monsoon, you don't want to go anywhere for enjoyment. Also, read more about Roof Railing Designs
Add some Customized Steel Planters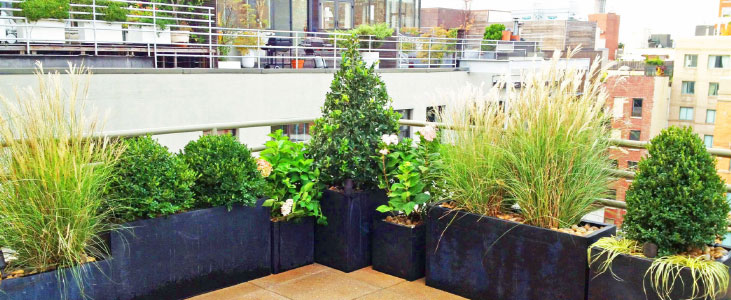 If you add some personalized steel planters, it will provide a classy touch to the terrace garden. The markets are jammed with steel planters. So, it will be easy for you to select any of them. Now there are many shops that sell personalized steel planters to clients. These steel planters are of low weight, and they will enhance the look and the beauty of the terrace garden. In addition to these, you can add some potted plants too.
Sculpture garden on the rooftop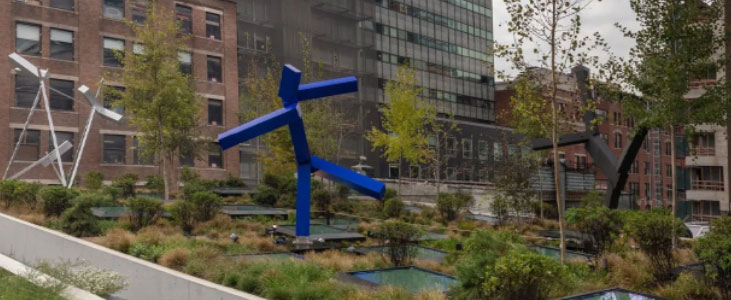 In the case of the Sculpture Garden, you must select some white cement idols or statues and position them on a stand on the floor. It will look more ravishing if you place some creepers or plants on the side of it.
Conclusion
In this article, you have gone through many ideas for the creation of a rooftop design. When you decide to create a rooftop, it is best you approach a professional interior designer. If you hire a professional interior designer, they will study your space and will do their best to meet your needs. With good maintenance and useful tips, you can create your own terrace garden in a smooth manner.
PVS Builders & Developers is one of the most renowned builders in Calicut and provides some of the most efficient apartments in Calicut, Kannur, and Aluva. If you are looking for flats in Calicut with some of the best features and high-quality amenities then contact us today or visit our website for more information on our latest apartments in Calicut.