Why Seniors Should Consider Calicut as the Ultimate Retirement Destination?
Posted on October 30, 2023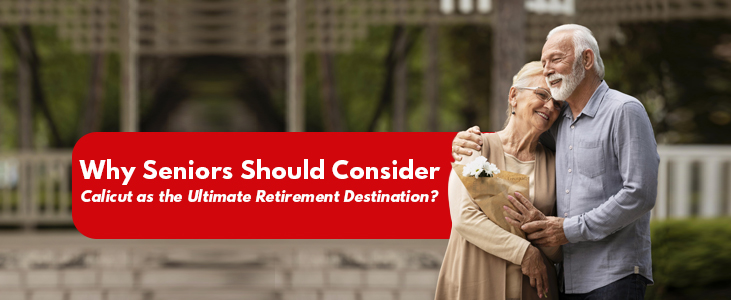 Calicut, also known as Kozhikode, is a beautiful city in the southern part of India. It has a rich history, and it's right by the sea. The weather there is usually warm and pleasant, which makes it a great place for seniors looking for a peaceful and easygoing retirement. These days, more and more seniors are thinking about where they want to live when they retire. Seniors prefer to choose places considering their health conditions and security. They want a place that's comfortable and enjoyable with ample healthcare facilities and quick access to daily requirements like groceries, and a relaxation garden for a peaceful hangout in the evening etc., That's why lots of them are considering Calicut as their top choice, especially flats in Calicut. In this blog, we'll talk about why Calicut is such a fantastic place for the ultimate retirement destination. It has a mix of interesting culture, good healthcare, affordable living, safety, and friendly people who understand what seniors need and want.
Know More About Kozhikode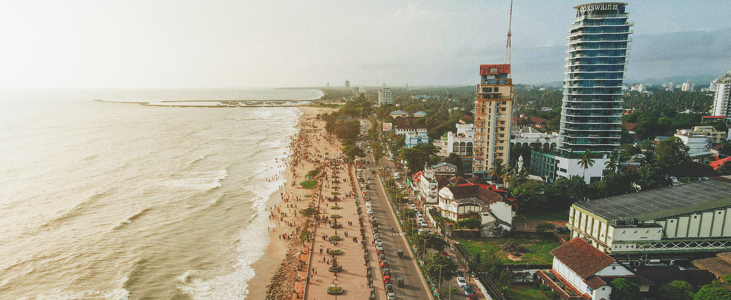 Calicut has a rich history and culture. It was an important trading city in the past and is known for its vibrant traditions and customs, making it a fascinating place for retirees to explore. The city's natural beauty is captivating. With its scenic beaches, lush greenery, and picturesque landscapes, Calicut offers a serene environment perfect for relaxation and unwinding during retirement. Calicut enjoys a pleasant tropical climate, which is just right for seniors. The moderate temperatures and gentle sea breeze make it a comfortable place to live. This climate is especially appealing to retirees looking to escape extreme weather conditions, making Calicut an ideal choice for those seeking a peaceful and comfortable retirement destination.
Healthcare Facilities in Calicut
Calicut boasts a robust healthcare infrastructure, offering seniors access to top-notch medical facilities. The city is equipped with modern hospitals, clinics, and specialised healthcare centres, ensuring that residents have a range of available medical services. The quality of healthcare services in Calicut meets international standards, making it a reliable and reassuring choice for retirees. Reputed hospitals and healthcare centres are scattered across the city, enhancing the accessibility and convenience of medical care for seniors.
Hospitals like the Aster MIMS, Baby Memorial Hospital, and Government Medical College Hospital are known for their skilled medical professionals and state-of-the-art facilities. These institutions provide comprehensive healthcare services, including specialist consultations, advanced diagnostics, and various medical treatments. Residential areas in Calicut often feature proximity to these healthcare facilities, offering residents peace of mind knowing that medical attention is never too far away. Whether it's routine check-ups or more complex medical needs, seniors can confidently retire in Calicut, knowing they have access to a reliable and extensive healthcare network that prioritizes their well-being.
Cost-effective Living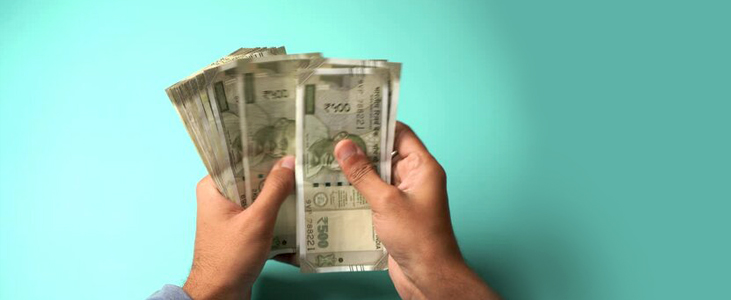 The city's real estate market includes various options from apartments in Calicut to independent houses, and is often more reasonably priced compared to other urban areas in India. Builders in Calicut have developed residential projects with an eye on affordability, providing a range of housing options that cater to different budget requirements. When comparing the cost of living in Calicut to other retirement destinations, it becomes evident that the city offers excellent value. There is no better choice than Kozhikode, especially for those with fixed incomes. Daily expenses such as groceries and transportation are typically budget-friendly and help retirees maintain a comfortable lifestyle without straining their finances. Additionally, healthcare costs in Calicut are notably lower than in many other cities, yet the quality of medical services remains high. Retirees can stretch their retirement savings further in Calicut while enjoying a fulfilling and relaxed lifestyle. With its affordable housing options, cost-effective day-to-day living, and access to quality healthcare, Calicut stands out as a practical and budget-conscious choice for seniors seeking a comfortable and financially sustainable retirement destination. There will be an apartment maintenance checklist which if followed help you save your unexpected maintenance costs.
Safety and Security in Calicut
Calicut prides itself on low crime rates and a peaceful environment, creating a secure haven for retirees. The city's reputation for safety reassures seniors, allowing them to enjoy their retirement years with peace of mind, free from the concerns of high crime or insecurity. The local community in Calicut is known for its friendly and welcoming nature. Seniors will find themselves embraced by warm and hospitable residents, making it easy to build connections and feel part of the community. This welcoming atmosphere not only enhances the sense of security but also fosters a sense of belonging, enriching the overall retirement experience in Calicut. If you choose an apartment in Calicut, be aware of the apartment security tips and ensure your builder and you practise them.
Cultural and Enjoyable Activities in Calicut
In Calicut, seniors can have a lot of fun with cultural activities. You can learn to dance or play music, and even discover how to make traditional fabrics. There are many exciting cultural things to do, which can make your retirement interesting. Calicut has many special events and festivals that celebrate its history and culture. You can join in the fun at big celebrations like the Malabar Mahotsavam or visit museums like the Pazhassiraja Museum and Art Gallery to learn about the past. If you like the outdoors, you can go to places like Kappad Beach and Kadalundi Bird Sanctuary for beautiful natural views and activities. Calicut ensures that retirees always have something fun to do, whether it's exploring history, taking part in cultural events, or enjoying the lovely scenery.
Delicious Cuisine in Calicut
Calicut offers a diverse and flavorful culinary experience with a special emphasis on Kerala cuisine. The food here is known for its rich spices, aromatic herbs, and mouth watering flavours. Seniors can indulge in dishes like Kerala-style biryani, fish curry, and a variety of delicious seafood preparations that reflect the region's culinary heritage. The city also caters to health-conscious seniors with an abundance of options for wholesome, home-cooked meals. Local eateries and restaurants take pride in using fresh ingredients, ensuring that retirees can savour the flavours of Kerala while also making nutritious choices. Calicut's culinary scene truly offers a delectable journey for retirees with a diverse palate. There are many cloud kitchens which deliver home-cooked food daily at affordable cost. Moreover, there are supermarkets and hypermarkets which provide ready-to-cook food items, cut fruits and vegetables, dressed fish and meat and even you will get marinated fish and meat with home delivery.
Senior-friendly Housing
Builders in Calicut are focusing on providing senior-friendly housing, especially in areas which have good health facilities. Many seniors prefer housing near health institutions, especially after retirement. You can find various types of homes, including apartments, that are designed with seniors in mind. These accommodations often feature accessibility features like ramps, wider doorways, and handrails to make daily life easier for retirees. The city's real estate market offers choices that cater to different preferences and budgets. Check out the apartment amenities list before you rent or purchase one.
Transportation and Accessibility in Calicut
Getting around Calicut is easy, even for seniors. The city boasts well-maintained roads and a user-friendly layout, making it simple to navigate. Calicut's compact size allows for convenient travel between various points of interest, enhancing the overall accessibility for retirees. Calicut offers a range of public transportation options, including buses and affordable taxis, ensuring that seniors have convenient mobility choices. Moreover, the city is attentive to senior-friendly services, such as priority seating and assistance, which make travel more comfortable for retirees. With these transportation options and accessible services, Calicut ensures that seniors can move around the city with ease and independence.
Community and Social Engagement in Calicut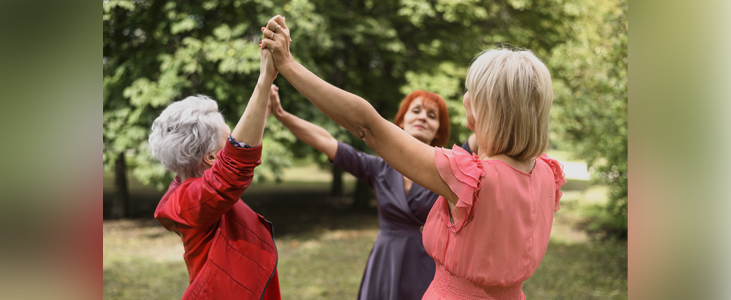 Calicut offers abundant opportunities for seniors to socialize and engage with the community, fostering a sense of belonging and well-being. Residents are welcoming and friendly, making it easy for retirees to connect with others. The city's parks and public spaces provide serene settings for leisurely walks and conversations, allowing seniors to enjoy the company of friends and neighbours. Numerous clubs, support groups and local events cater specifically to seniors. These provide outlets for shared interests and hobbies, promoting social interaction and mental stimulation. Whether it's joining a gardening club, participating in cultural events, or attending support groups, Calicut ensures that retirees have ample opportunities to engage with like-minded individuals and partake in a vibrant and inclusive community.
Conclusion
Calicut emerges as the ultimate retirement destination for seniors for a multitude of reasons. With its rich cultural heritage, affordable cost of living, low crime rates, and healthcare facilities, the city offers a secure and comfortable retirement environment. Its diverse cuisine and senior-friendly housing options, including apartments equipped with future home technologies provide a well-rounded lifestyle. Calicut's accessibility and social engagement opportunities, from local clubs to support groups, ensure a fulfilling retirement experience. Seniors seeking a retirement haven that harmonizes culture, safety, affordability, and community should strongly consider Calicut. If you are purchasing a flat in Calicut Make sure it is senior-friendly and performs monthly and yearly apartment maintenance. The city presents a unique opportunity to embrace the golden years with open arms, and it beckons seniors to explore its many facets, promising a retirement experience that blends tradition with modern convenience and warm community spirit.