Top11 Electrical Safety Tips At Home – A Complete Guide
Posted on September 17, 2018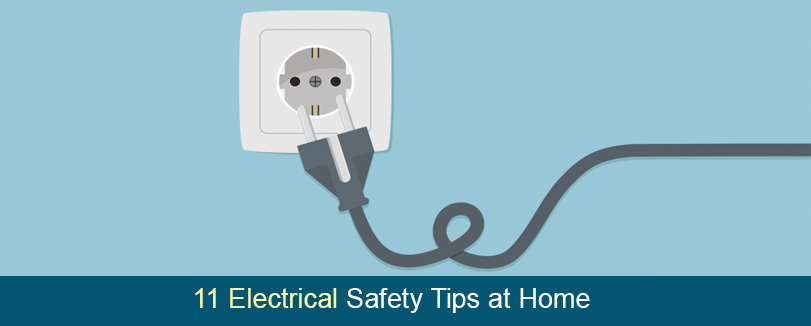 Electricity plays an imperative role in today's life. Most of the things that you are using today rely on its supply and thus, it can be concluded that electricity brought so much expediency in the way things are done these days. Nowadays, the benefits of electricity are unfathomable. But it can be very dangerous for you if you don't use it with care around your home. Even when planning to buy property in Kerala, you must look into a few things that will improve your home safety around electricity.
In this article, you learn how you avoid accidents by observing some basic electrical safety tips at home to let you can live, a secure and contented life.
1. Check your Outlets Regularly:
You must be astonished to know that overloaded outlets are the prime reason for electrical fires at the home. Never exceed the maximum power consumption permitted to avoid dangerous faults. Generally, all the standards electrical outlets should only power a couple of 120v. To avoid overloading household power strips, you should consult with a professional regarding the power consumption if you have a doubt about the power consumption of your appliances.
2. Turn Off Your Electrical Devices if You are Not Using Them:
Most of the people left their devices on or on charging mode when they are not using them. Because they consume energy even on standby mode. Even when you plug in your laptop, mobile chargers and are not charging them, they used to consume small amounts of power constantly. This can not only cause short circuit but also it can enhance your electricity bills. So, by turning off all the electrical devices when they are not in use is one of the best ways to save electricity in your home. Before going to bed, make a habit to check all the electrical devices (not in use) are properly shut off.
3. Never Touch any Electrical Appliance With Wet Hands: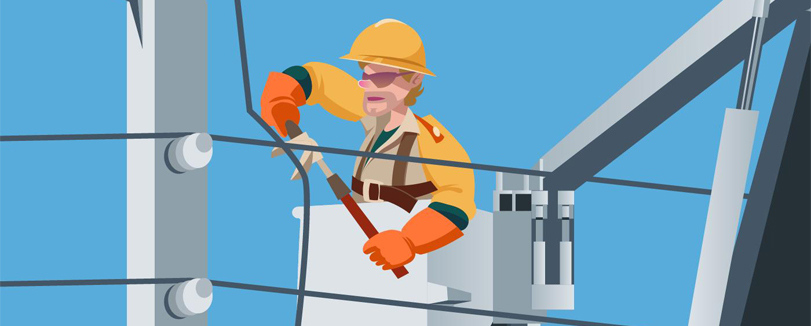 Many people tempt to touch a hairdryer or a shaver with wet hands, but you should avoid this habit because it can be injurious to your health. Because water is a good conductor of electricity. So, if you are trying to touch the handle of the toaster, heater or electric kettle or other appliances with wet hands, these can cause serious injuries. Make sure that your hands are perfectly dry before touching any electrical appliances. Always check that all the electrical appliances in your bathroom do not fall into the water. Try to keep extension cords and other portable appliances away from the bath to avoid injuries.
4. Make Sure that Your Home has GFCI's:
When you are planning to buy a property in Kerala, make sure your newly purchased home or apartment is equipped with GFCI (Ground Fault Circuit Interrupter) outlets near any areas which are adjacent to water supply such as your kitchen area, bathrooms, laundry room, the garage or outdoor circuits. A GFCI outlet has the capacity to disconnect power automatically when a plugged-in electric appliance or device comes in contact with water or initiates to leak electricity. These types of outlets play an important role in your life because they protect you and your family members from fatal electrical shocks.
Also read: house renovation ideas in kerala
5. Use LED or LCD Lights or Bulbs:
Try to use energy-efficient lights like LEDs or LCDs at your home. These lights will not only reduce your electricity bills but they are also safer for your home. This is another way to save electricity in your home. Don't install bulbs that have a higher wattage than recommended for the lamp or light fixture. Always take precaution when you need to use halogen lamps. Because these lamps operate at high temperatures and can create a fire hazard. So, it is always recommendable to keep them away from curtains, rugs or other furniture that are combustible.
6. Check Your Outlet Wiring Carefully: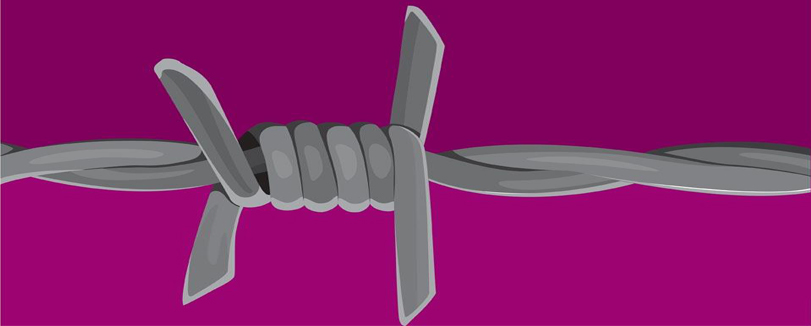 To avoid accidents or injuries, make sure no wiring should be exposed from behind outlet and switch cover plates. Take a look at whether your outlets have outlet covers or not throughout the entire house including the basement and garage area. Did you notice any cracked or broken covers? If yes, then replace them immediately and then cover unused outlets with plastic plugs. This is the area of your home where you can safely do it yourself and protect your children and other family members from accidentally touching live wires. Also you can try out the wooden flooring in Kerala.
7. Check Your Switches:
You should periodically check your switches and outlets whether they are working properly or not. If you find that they are hot to the touch, then consult with a licensed electrician and check on your entire electrical system. Wiring does wear out which can cause electrical fires to start in the walls and burn for some time before they become obvious. The electrical industry is growing rapidly and they are inventing and designing newer and better materials which can enhance the safety of your home.
8. Don't Use Water to Douse Electrical Fire:
If you see fire coming from an electrical outlet or device, don't try to douse it with water. Because electricity feeds on water, so you must use a fire retardant chemical extinguisher instead of water. While purchasing a home, make sure that you have approved fire extinguishers in your kitchen, garage and laundry room. If required, teach your family members how to use them and you should also know when it is time for a replacement. Not only that, make sure all the family members should have an adequate knowledge regarding how to manually turn off electricity when required.
9. Read the Warning Signs: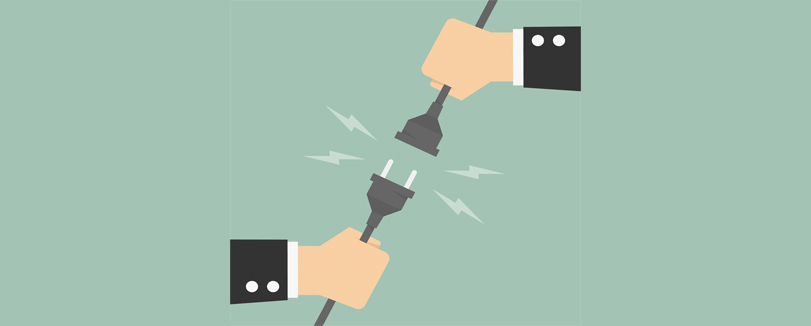 Generally, warm outlets, burning smells, loose outlets, etc. are the signs that something dangerous is cooking in your home. If you notice any of these signals, immediately try to contact the experts before it is too late. Make sure all your electrical appliances
Have proper plugs
Have complete cords
Must meet all the safety standards
10. Make Sure all your Lights are Stable:
When you are switching on the lights of your home, check whether they are flickering or turning off without any reason or not. Because the loose or broken wires are the prime reason for fire dangers. In order to cope up with the problem, take guidance from the professionals. Everything must be properly grounded and also check all the terminal connections shouldn't be in contact with metal.
11.Three-Pronged Plugs are the Best:
Try to replace any appliances with only two prongs as this means they will not connect properly to a grounded outlet. Poor connections are the reasons for injuries, accidents, and fires in households. Here are some of the best steps regarding kerala land registration process.
These are some safety electrical tips which will protect you and your family members. Apart from this, knowledge is the key to stay safe under any condition. If there is any faulty electrical item in your home, then you must be aware of it. Not only that, if you find any electrical problem in your home, don't delay to rectify it. Babies or children are a habit of touching everything. If you have children with you, then teach them the dangers of using electrical devices and items. Also, ensure that all the outlets are protected with outlet covers and everything i s grounded. You should be more careful if you have children and for this, try to visit the local hardware shop and find some innovative products or items which will uplift the electrical safety of your house.
PVS Builders & Developers is one of the leading builders in Calicut that provides top-notch flats and apartments in Calicut,Kannur and Aluva. For booking your apartment, contact us today or visit our website for more information.