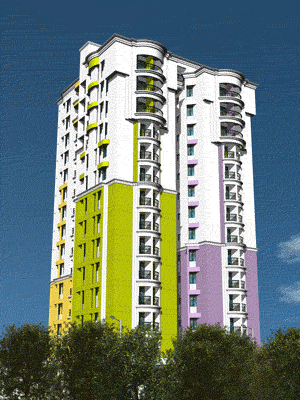 Apartments & Flats For Sale In Calicut
Very close to the heart of Calicut, in a smiling neighbourhood at Puthiyara, PVS Vydoorya by PVS Builders & Developers offers one of Kerala's most stunning residential apartments for sale in a trendy urban package.
PVS Vydoorya premium apartment is a 15 storey masterpiece created exclusively for comfort, luxury and style with every detail speaking of grandness, making it one of the finest flats in Calicut for sale.
With our ready to occupy flats in Calicut that offers connectivity like no other, we are helping you save the most valuable thing in the world- time. Less time on commuting means more quality time with your family.
The location we have hand-picked for Vydoorya, Puthiyara in Kozhikode, presents to you the serenity of nature along with the chicness of a city lifestyle.
The evolution of the city into a hub for restaurants offering delicious traditional cuisine, fashion and recreational activities is yet another characteristic of the locale that you will get to leverage upon becoming the proud owners of these luxury flats in Calicut.
This premium residential complex from PVS builders in Calicut is a marvel of architecture and space engineering, setting new standards for a happy family living, functional spaces, highly ventilated rooms and spacious bathrooms are just few of the fascinating features for today's discerning tastes.
And when it comes to the amenities, we have selected the best to suit your needs. From fitness to round the clock security features, Vydoorya apartments for sale in Calcut is endowed with top class features that will transcend the concept of opulence in living spaces in Calicut city.
And to receive all these facilities at an affordable price especially at a time when the rate on flats and apartments for sale in Kozhikode are on the rise makes PVS Builders the ideal choice.
Nestled amid natural settings and landscaped lawns with exclusive amenities for a rich lifestyle. PVS Vydoorya is the home where dreams of a fruitful life become reality.